Home made flour noodles - pan mee
Preparation
Firstly make the stock before hand to avoid longer cooking time. So if you have time to make the stock the night before even better. Simply put water and dried anchovies into a pot and boil.
Warning: dried anchovies does give out a fishy smell and may stink the house up but trust me the effort is worth it. Drain anchovies from stock and store stock in fridge once cooled down.
Next prepare the anchovies for grilling. On a baking sheet, spread the anchovies and allow it to settle. Crank up the oven to about 200 Degrees C and put in the oven to start the drying process. After 15 minutes, you'll notice the anchovies turning dry.
Remove them from the oven and sprinkle salt and oil. Toss them to ensure all the anchovies are fully covered in salt and oil before spreading them again for grilling. Put them back in the oven and let it sit for a further 15 minutes before stirring them to make sure the anchovies are fully grilled on all sides.
Repeat the process and make sure to check the anchovies that they do not burn. Remove from the oven and let it sit in a plastic container and cool before covering.Prepare the condiments separately. First the minced meat. Fry up some garlic and add in the minced meat and fry till almost cooked through.
Add some water to ensure everything gets cooked. Add some seasoning, the sauces and cook till the sauce reduces. Remove from heat. Repeat the same with the mushrooms and morsels. Leave aside to cool. Next prepare the dough for the noodles. In a big mixing bowl, mix both flours salt and water until it becomes sticky and combined.
Roll out onto a floured surface and knead a little to ensure all loose pieces of dough sticks together and cover with cling film. Leave in the refrigerator for an hour. Take it out and knead for a little while. Cut a quarter of the dough and roll it out till it is 1mm thickness.
To make noodles strands, you can use a pizza cutter or a knife and cut downwards. If you fancy tearing the dough instead then leave the dough as is.Take the stock out of the fridge. Pour into a fresh pot and bring to boil. Once boiling, tear in the dough or noodles and constantly stir until it bounces up to the surface.
Cook a little longer to ensure the noodles are cooked through. Then add in the washed vegetables and cook for a little bit more before dishing out onto a serving bowl. Add in a portion of morsels and mushrooms and a portion of minced meat before finally adding some grilled anchovies and fresh spring onions.
Serve with a freshly made batch of sambal belacan (shrimp chilli paste) or sliced chillies soaked in soy sauce.
Photos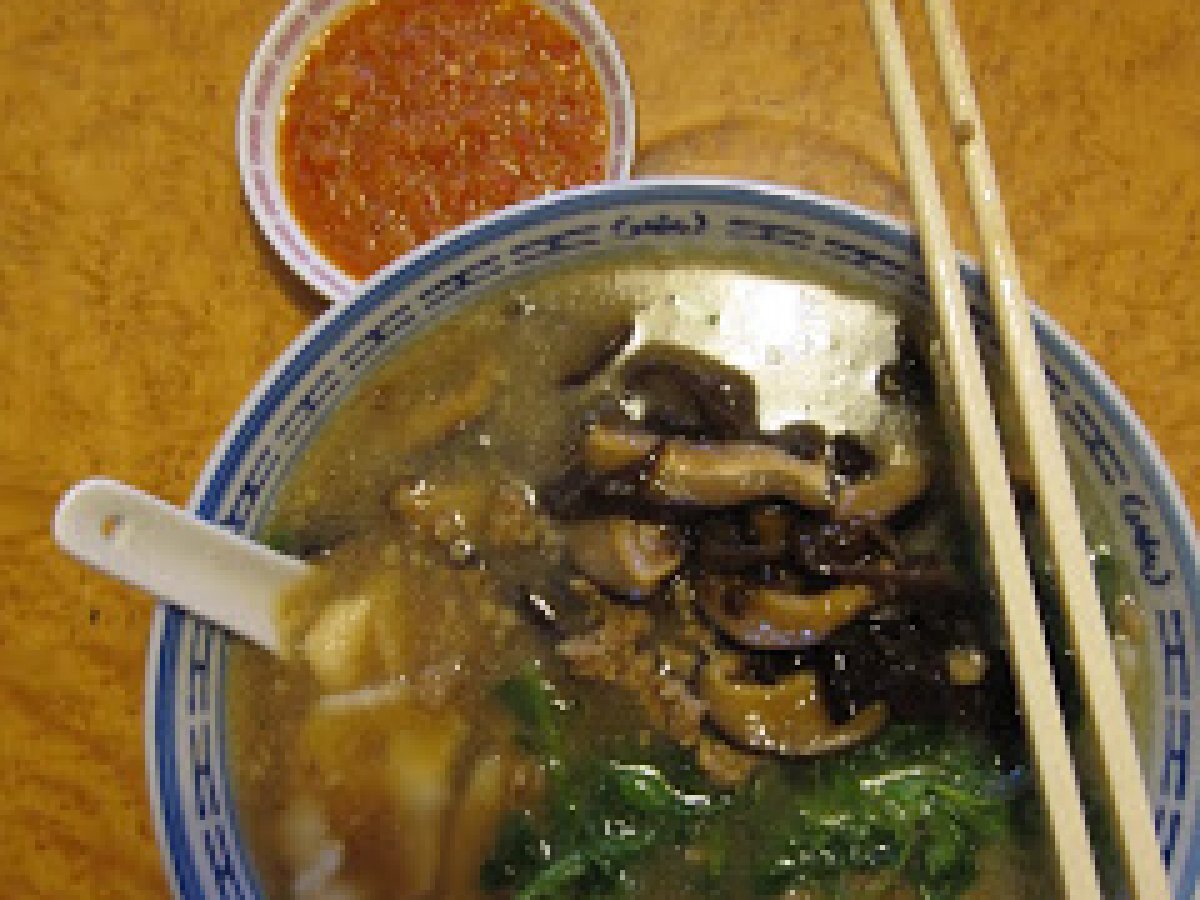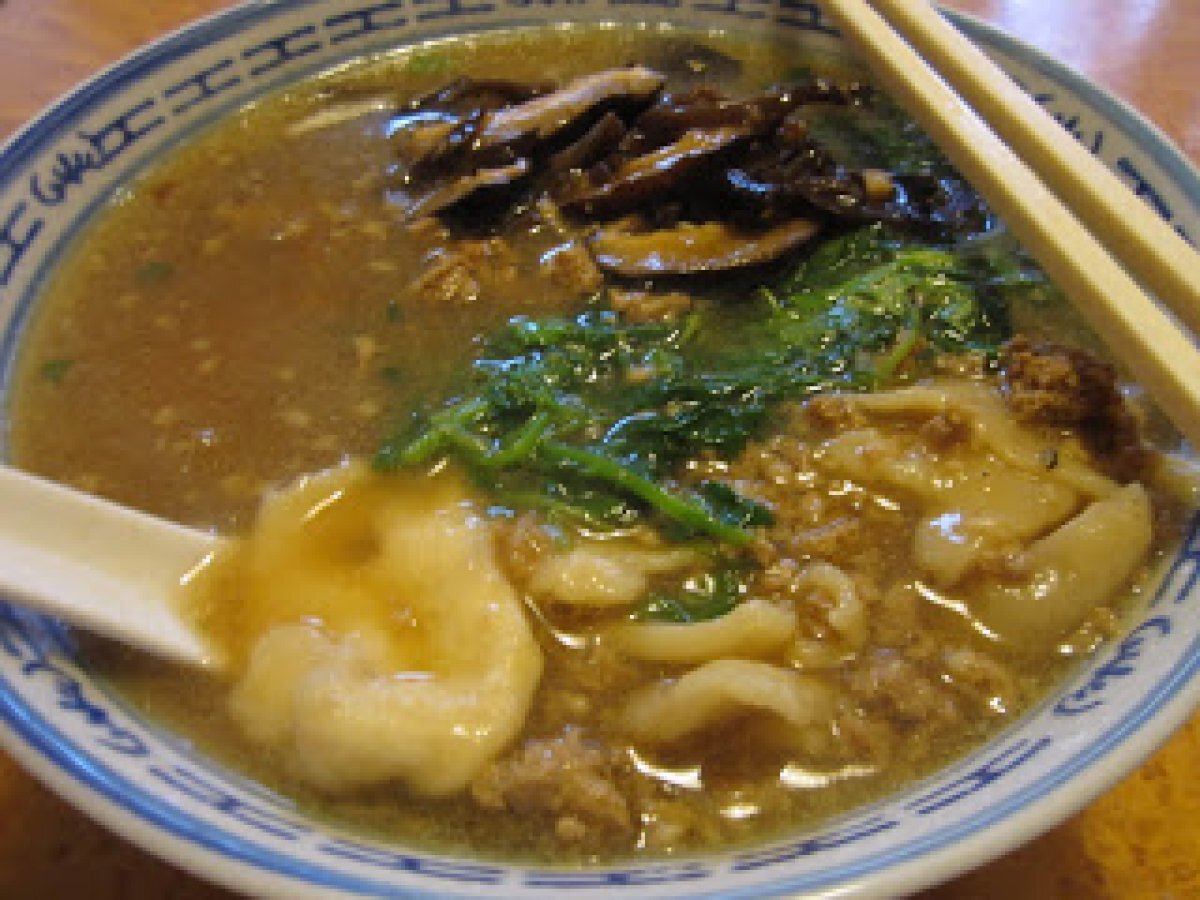 Questions:
You may like
Recipes
Related articles