Prawn Egg Tortilla (also known as spanish omelet)
Preparation
This one is very straight forward to do, really easy. Place a non-stick frying pan on the stove, gas on high, once really hot place the par boiled potato slices in the oil with a little salt and pepper, until golden brown on both sides (so you need to turn them occasionally).

Once this is done set them aside, add a little extra oil to the pan, and once again hot, add the onion, pepper, garlic and paprika cook until the onion is semitransparent (about 5 minutes) now add the tomatoes and the prawns cook until the tomatoes are partially cooked and the prawns are very hot (about 3 minutes), empty the pan contents and also the potatoes that you had set aside + the parsley into the bowl that contains the five mixed eggs, give it a stir, and pour back into the non stick pan that is still on the fire, reduce fire to medium-high, start folding gently until the egg is not longer liquid but still moist, once this is achieved stop folding and let it cook on one side till golden brown.

Then flip it to the other side, if you good do it like a pancake if not use a plate to aid you turn the omelet over. Once cooked on both sides serve it with some wedges and mixed leaf salad (or anything you like). I believe I already have posted how to do potato wedges, just look through my blog.. Any questions ask...please enjoy.
Photos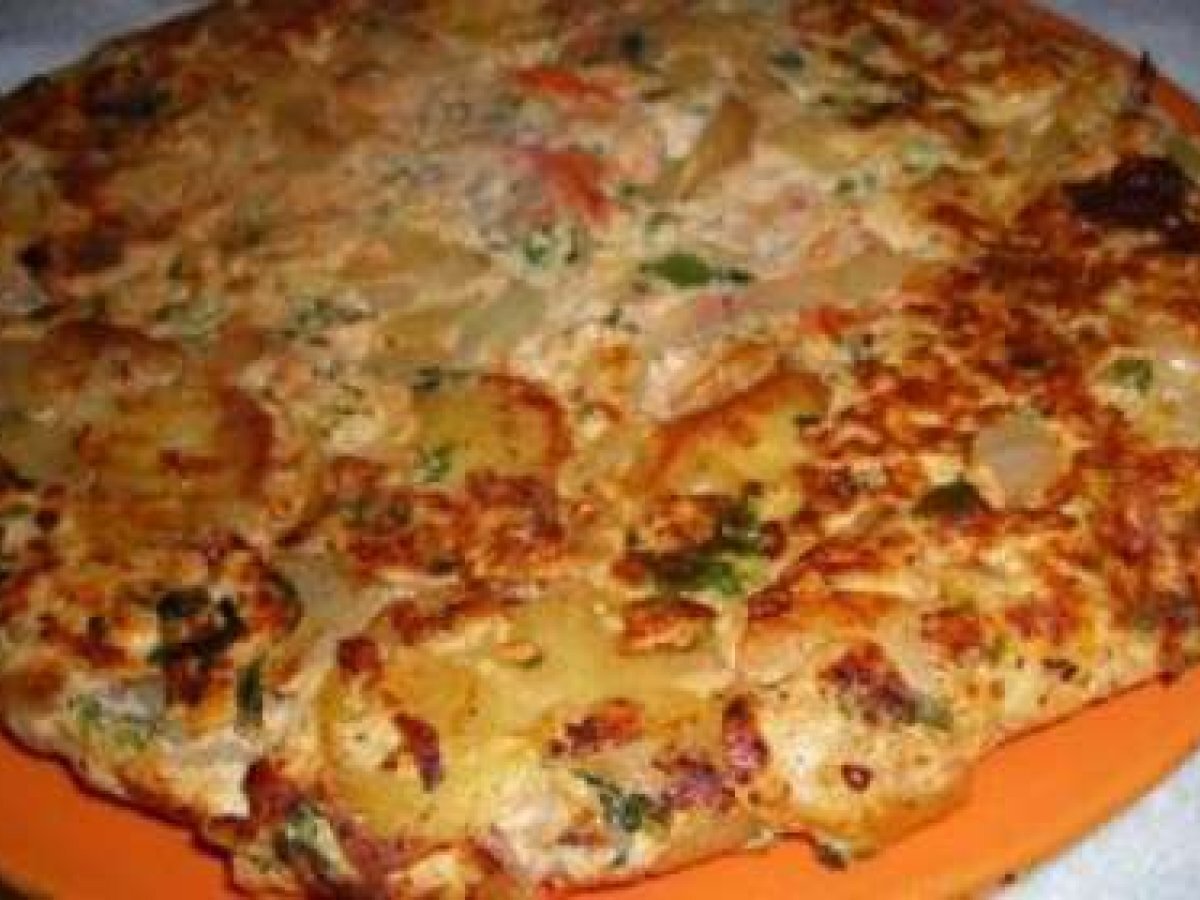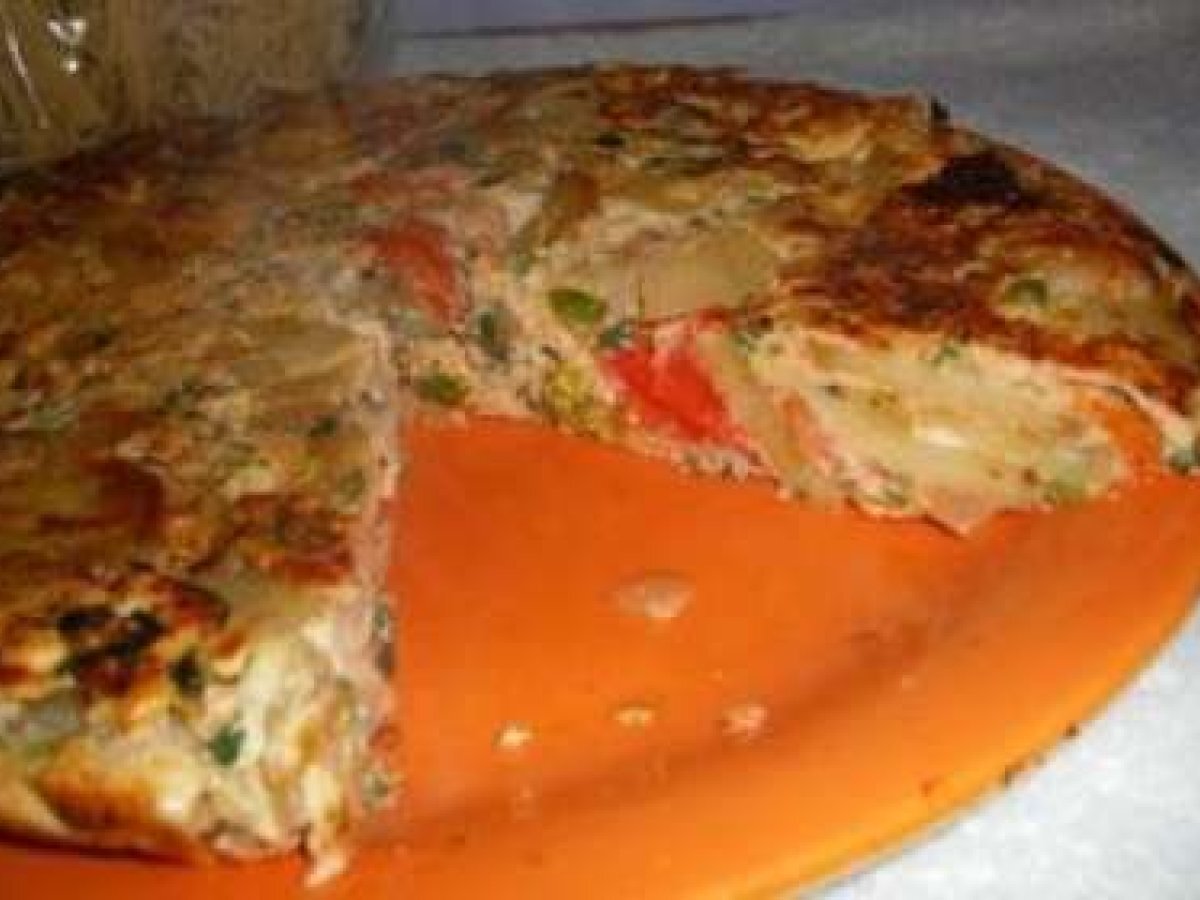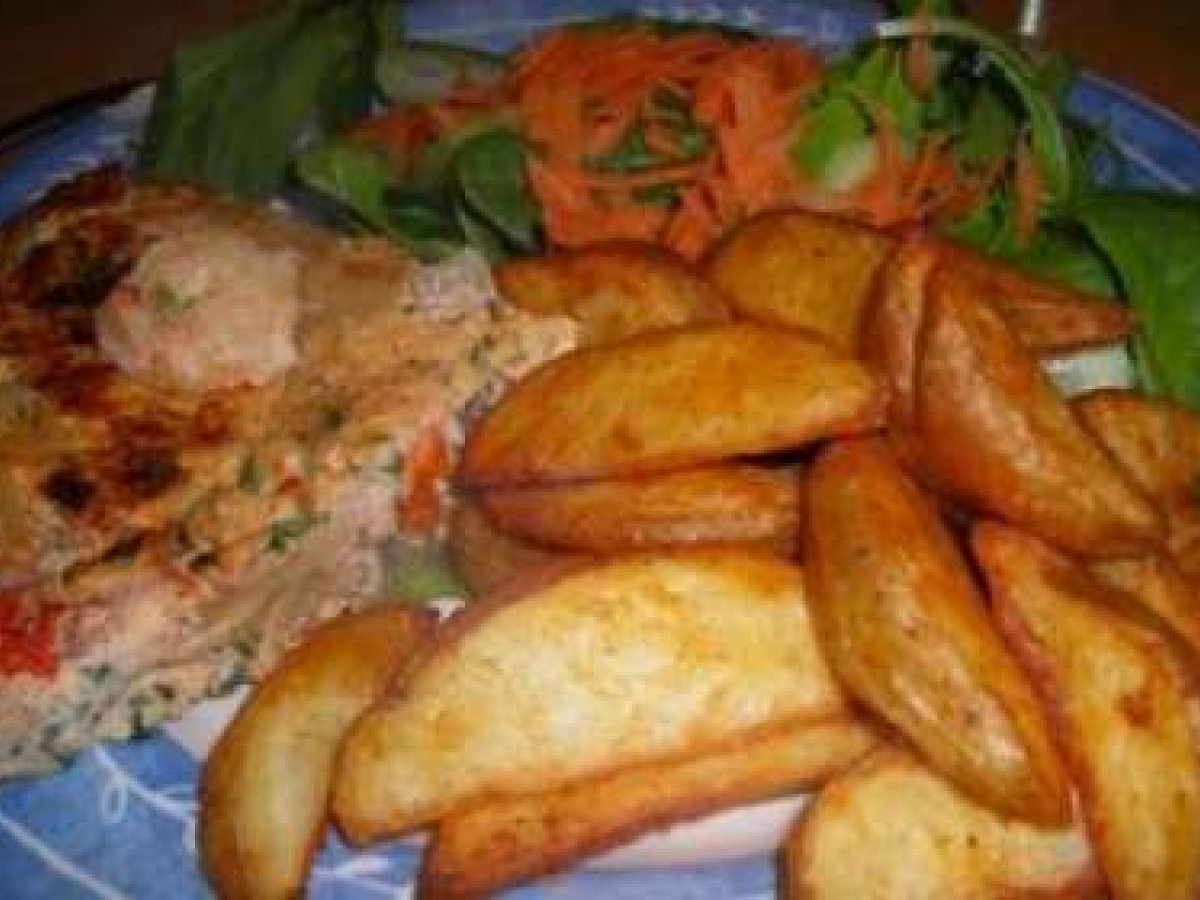 Questions:
You may like
Recipes