Prawn rolls - Lobster roll with prawns
Prawn rolls - Lobster roll with prawns
Craving for a sandwich today? Level up your sandwich skills with this recipe : use brioche instead of bread, add some prawns, cucumber and a homemade sauce, you'll have the perfect recipe for summer !
Ingredients
---
---
---
---
1 Tbsp dill
---
1 Tbsp oil
---
---
1/2 tsp pepper
---
3.5 oz cooked prawns
---
1/2 cucumber
---
2 green onions
---
brioche
---
some butter
Preparation
Combine all sauce ingredients in a bowl and set aside.

Filling :
Cut the prawns, green onions and cucumber into small slices.
In an other bowl, mix them together.

Pour the sauce on top and mix.

Cut the brioche into large slices. Cut the slice in half but not all the way. We don't want two slices but just one and open it to fill it.

Melt some butter in a hot pan and toast your brioche on the two sides.

Fill your brioche with your prawn filling and there you are !
Photos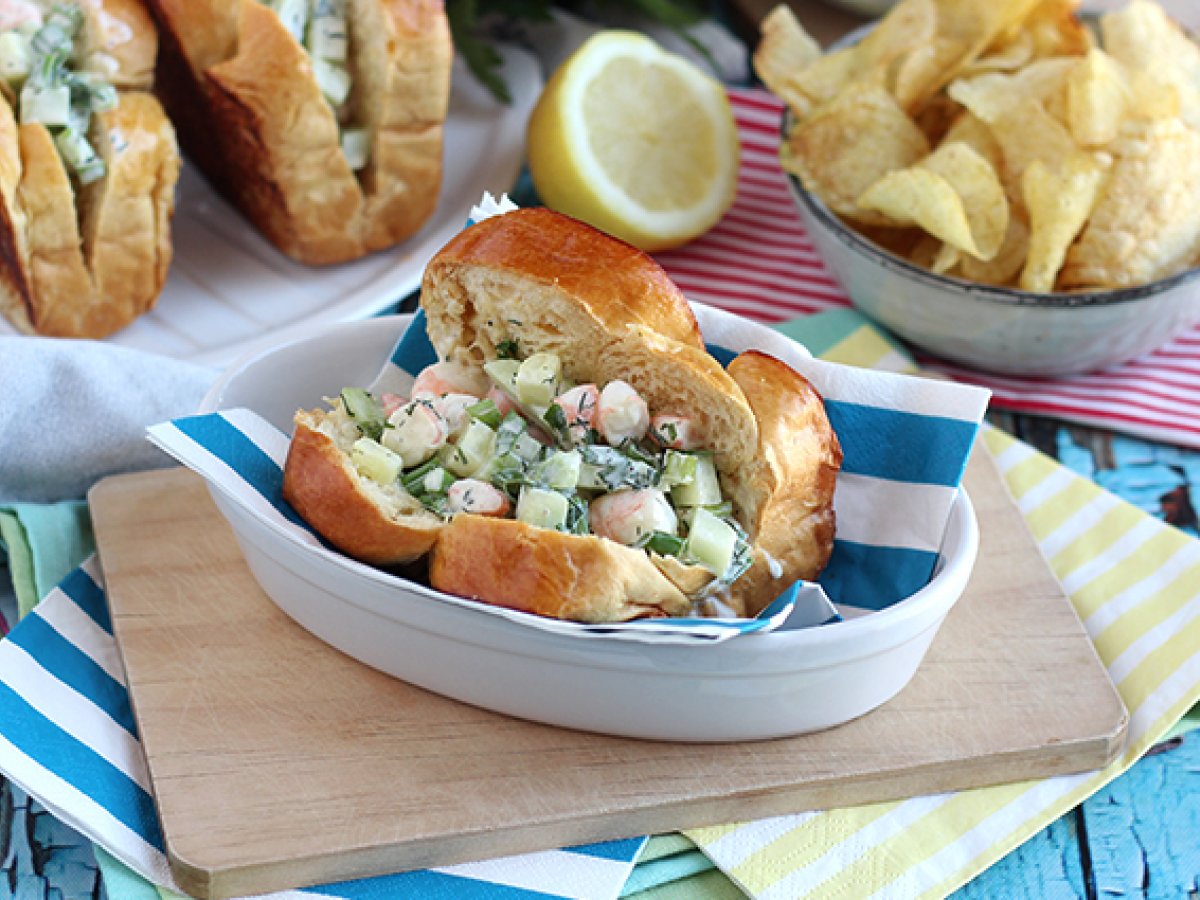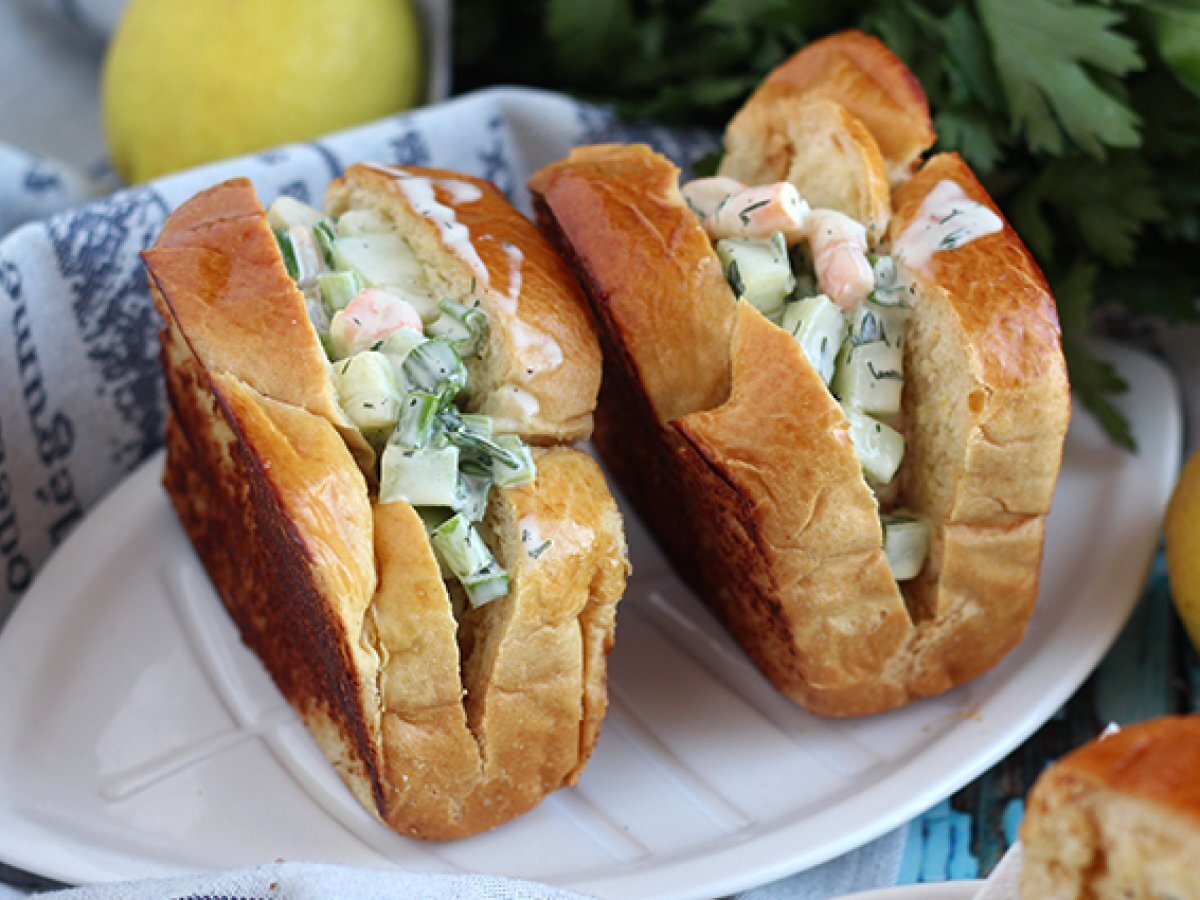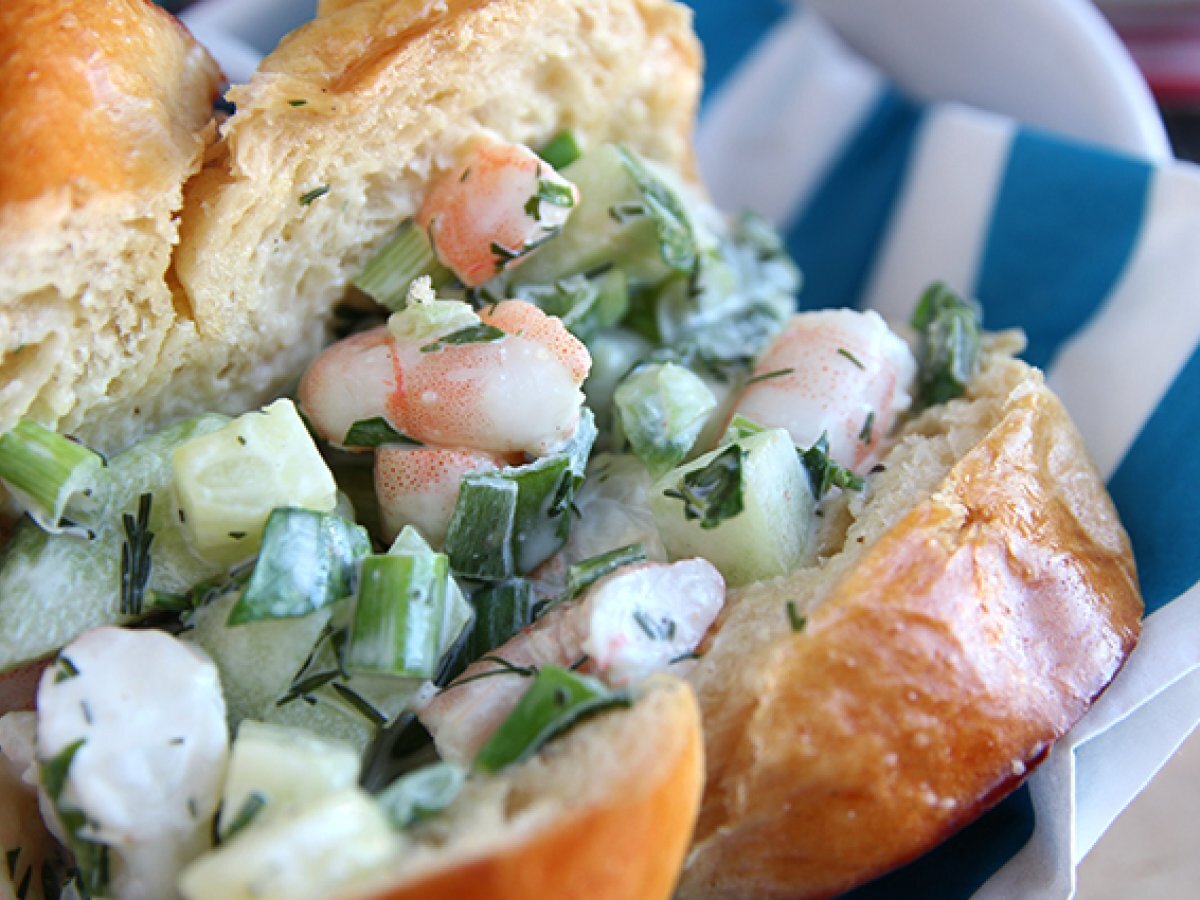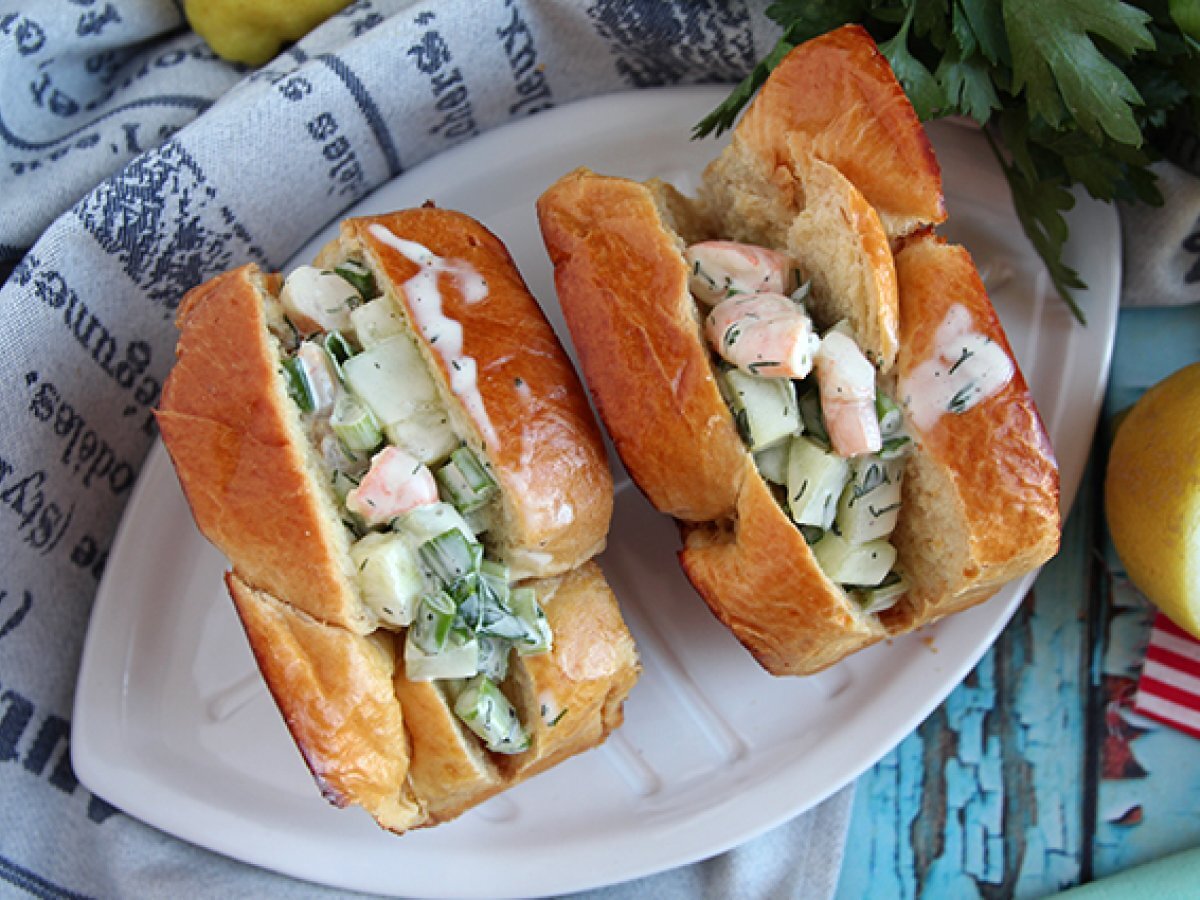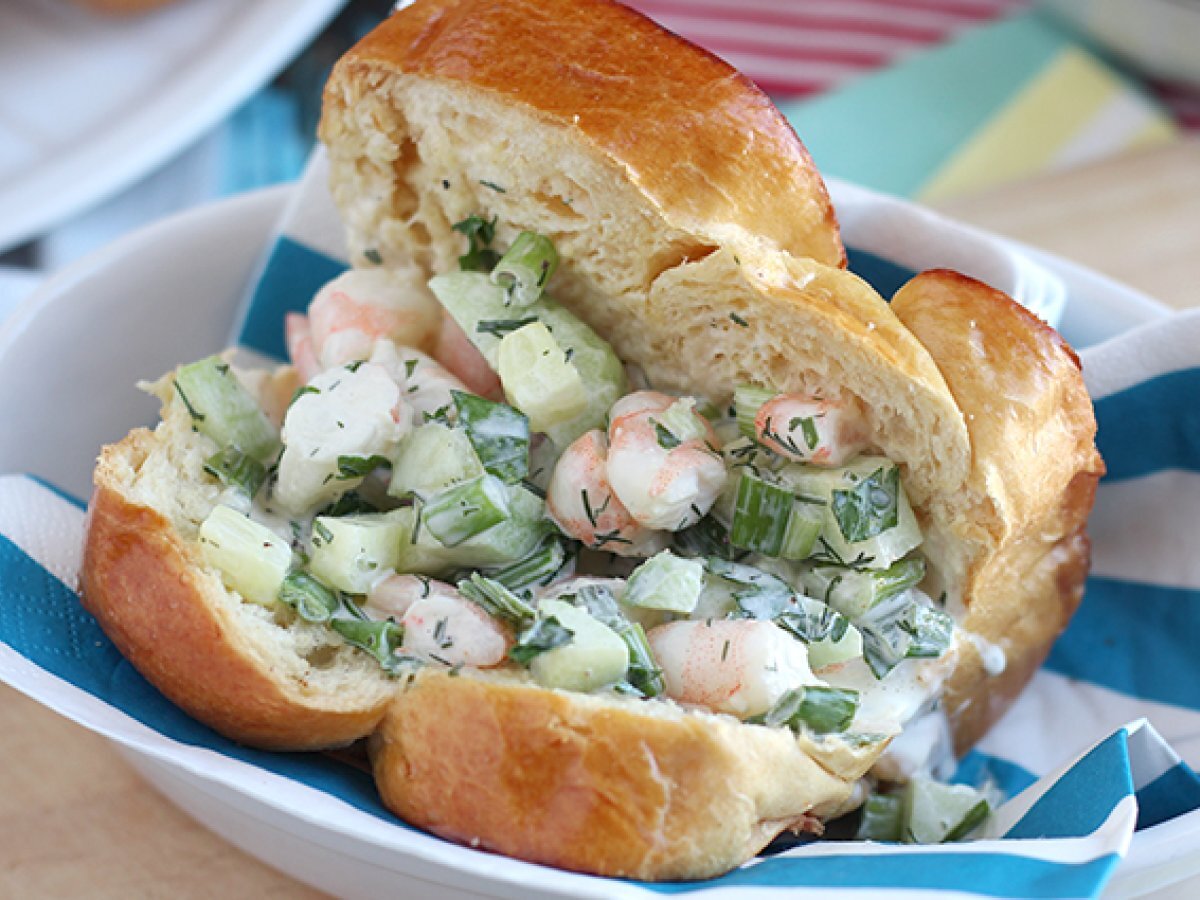 Questions:
Related recipes
Recipes