Salt and Pepper Pork Chops Recipe
Preparation
First, add a dash of soy to the pork chops. Next, coat lightly in corn flour and fry on medium heat until golden brown and slightly crispy. (for about 15 minutes, turning once or twice) As the pork chops are frying, prepare the garlic and chilli peppers.
Once the pork chops are cooked and turn golden brown, remove from oil and drain on some paper towels.
Now, remove the oil from the wok, leaving about 1 tablespoon in the wok.
Turn the heat to low, slowly add the chopped garlic and chilli peppers into the oil. Fry till fragrant.
Add about 1 teaspoon of salt or to taste - remember you can add more salt later if the pork chops are not salty enough.
Finally, add back the fried pork chops and coat evenly with the chilli peppers and garlic. Serve hot with rice or noodles.
Photos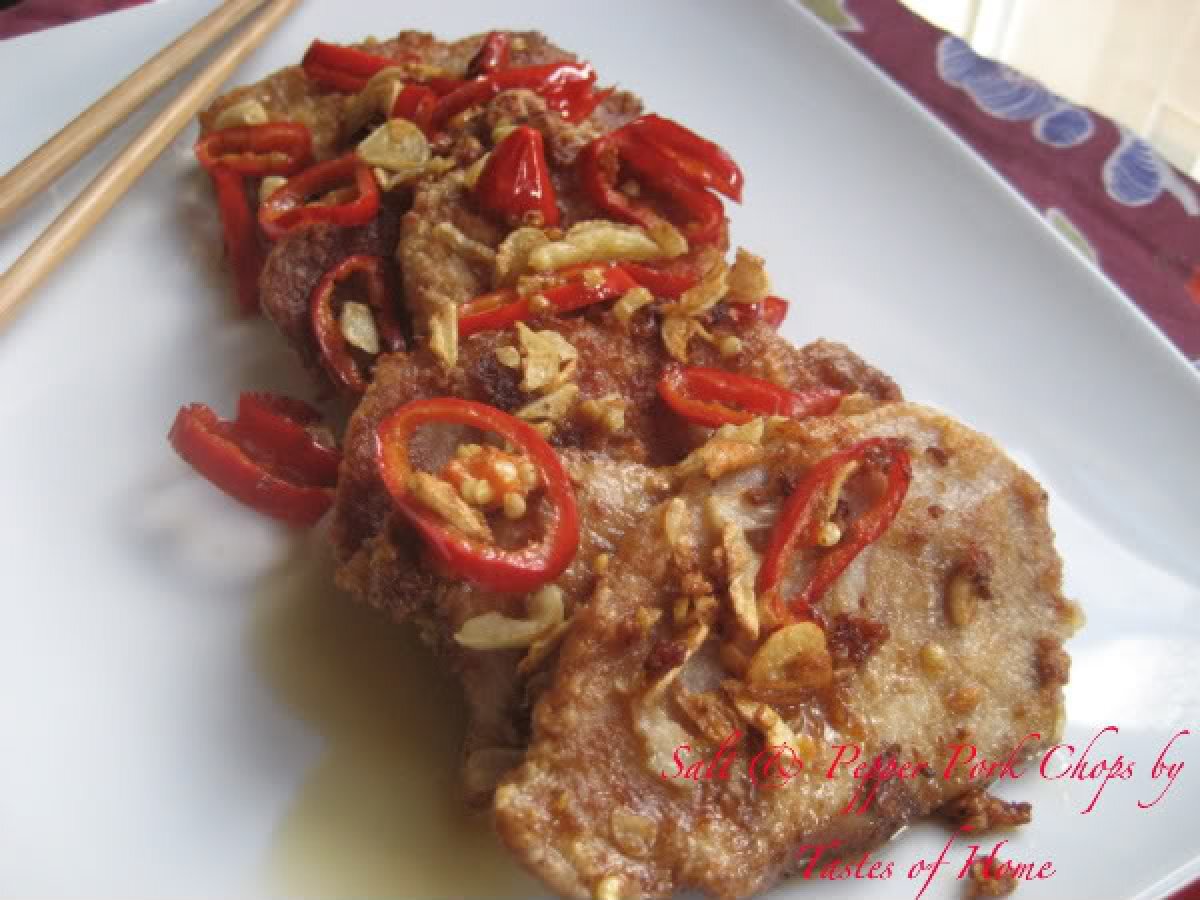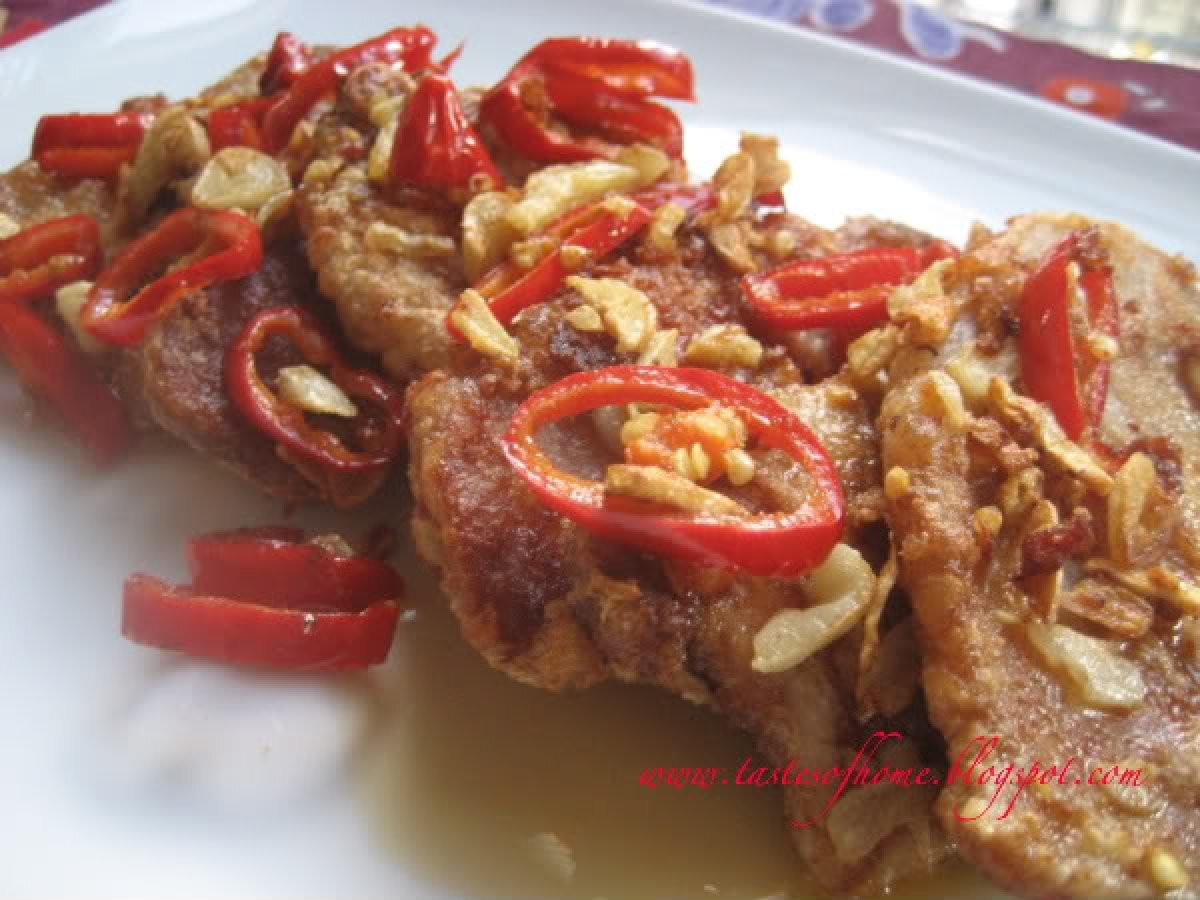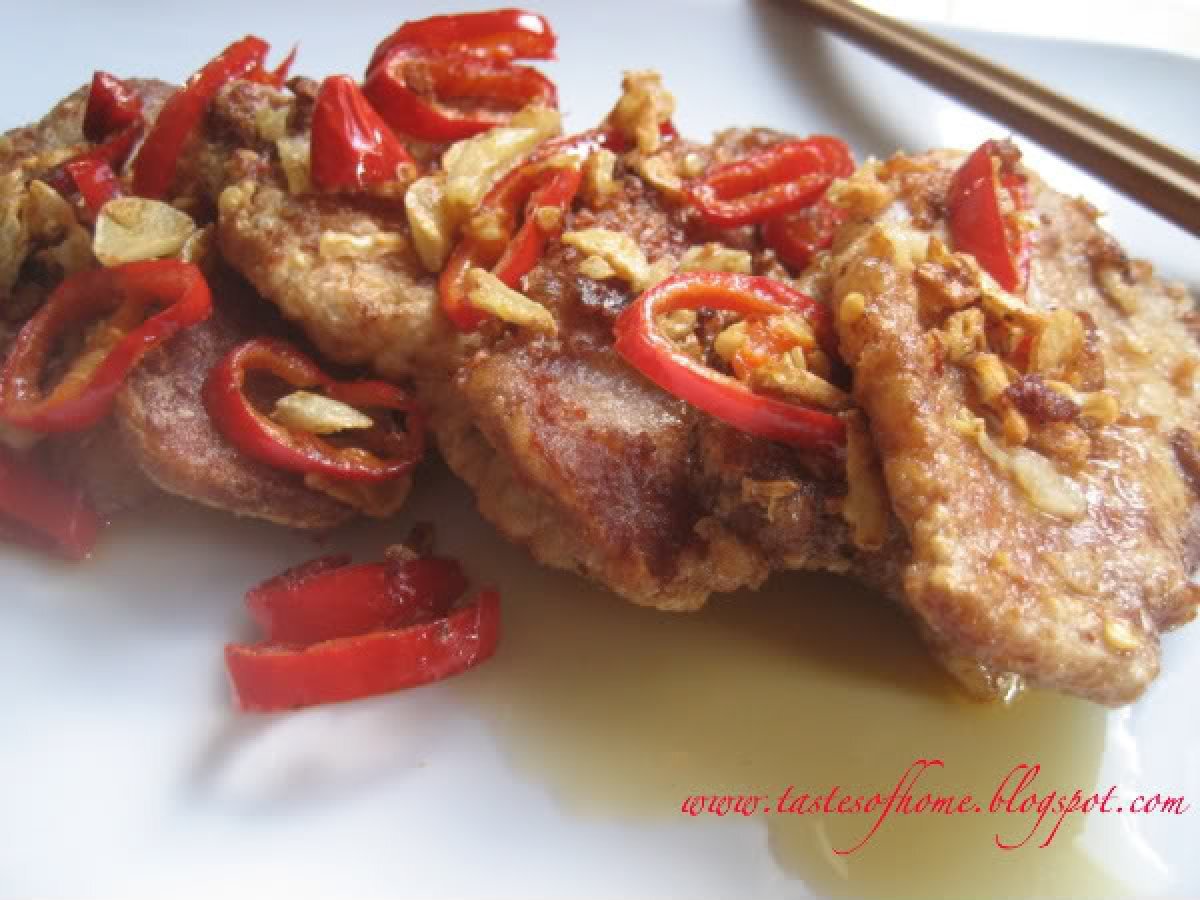 Questions:
You may like
Recipes
Related articles