Shrimp in coconut milk (hipon sa gata)
Shrimp in coconut milk (hipon sa gata)
Dish fast and easy to concoct.
Ingredients
---
1
eggplant
cut diagonally into 1/2″ pieces
---
25 pieces. green
beans
(you can use stringbeans) cute into 2″ pieces
---
---
---
2 cans coconut milk
---
3 tablespoons patis (fish sauce)
---
salt (if still needed) and pepper to taste
---
optional: a pepper or two of your choice for a spicy kick
Preparation
Saute the garlic and onion in a little oil until transluscent (about 2 minutes) then add the shrimps, vegetables and coconut milk. Season with fish sauce (or salt) and ground pepper to taste.
Bring to a boil then lower the heat and simmer until the shrimps and vegetables are cooked.
Serve with steamed rice.
Observations:
This, like sinigang, is a versatile dish. You can add pork slices or substitute the shrimps with pork all together. There are also certain fish varieties that go very well with coconut milk.
Photos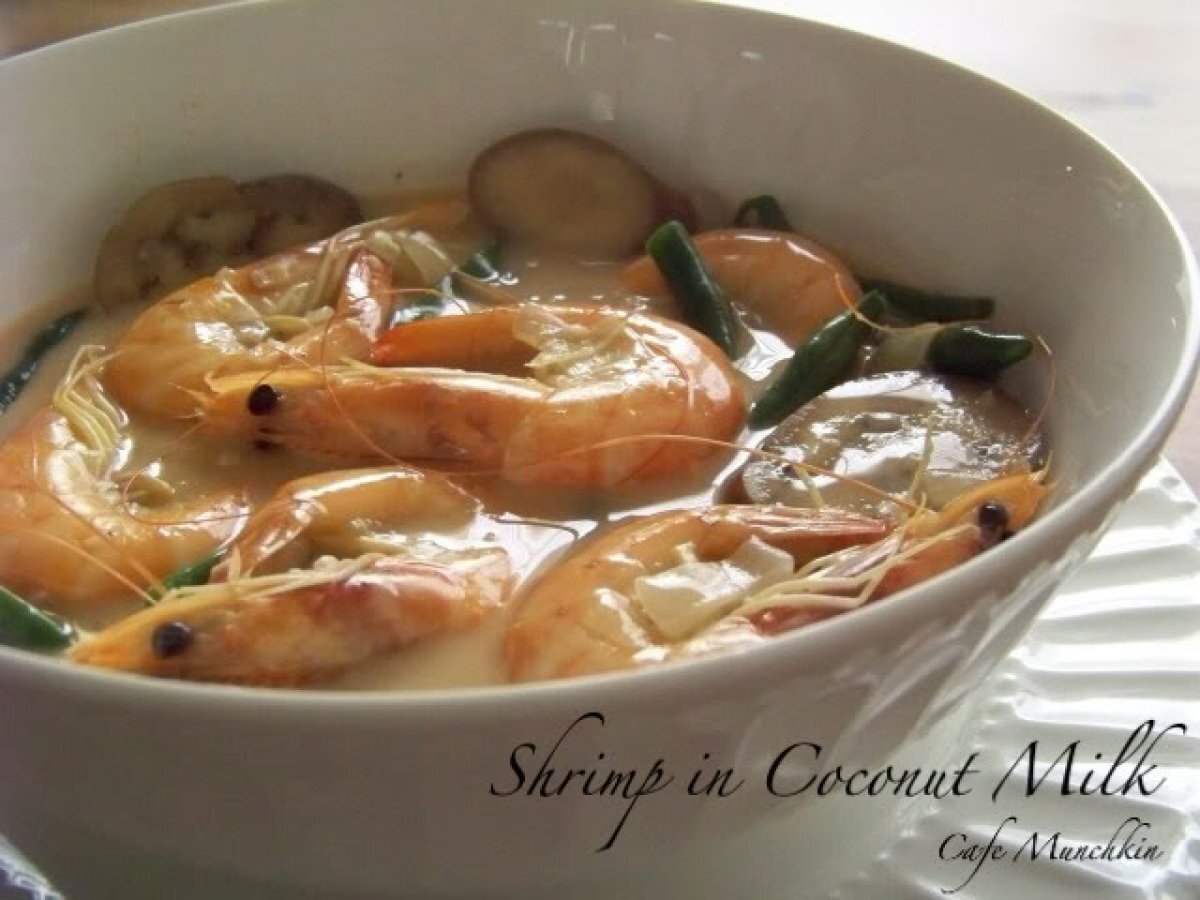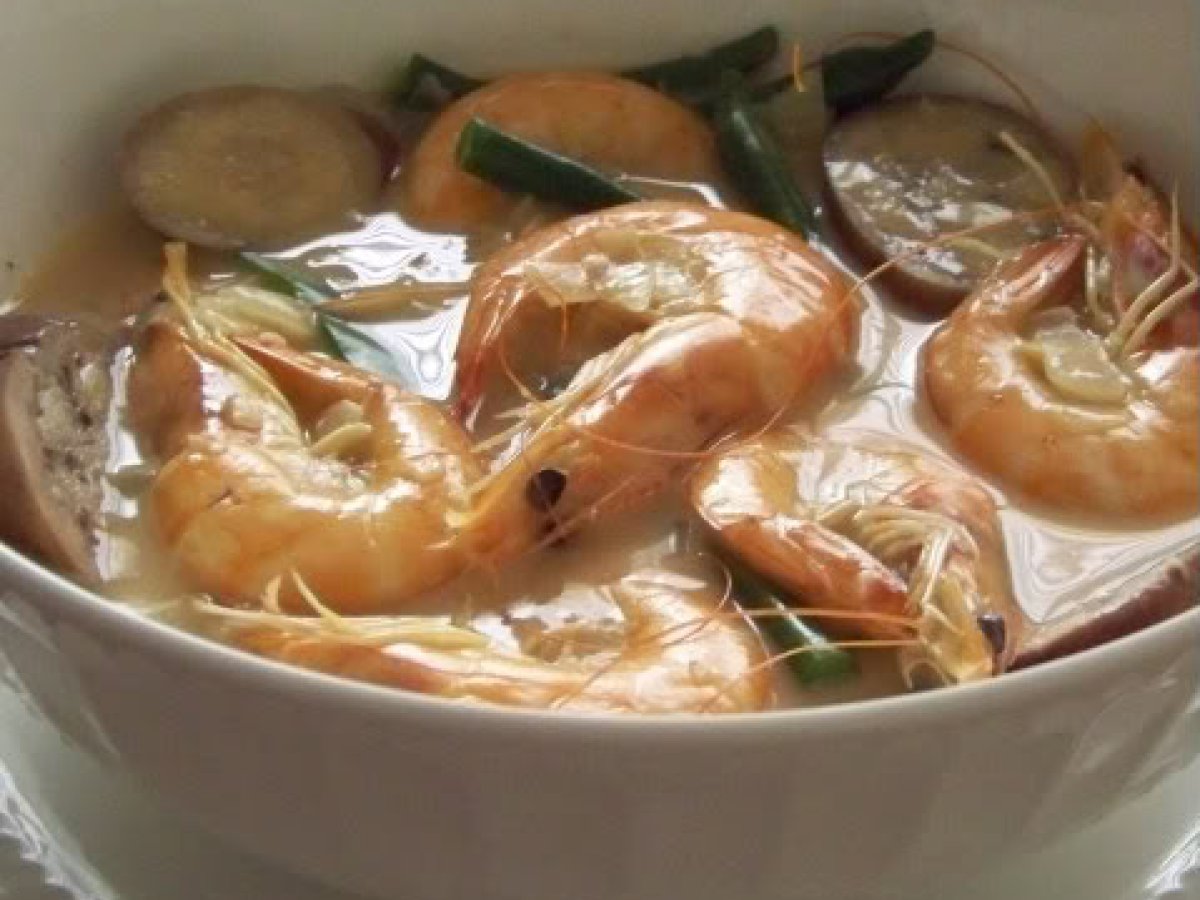 Questions:
Related recipes
Recipes
Related articles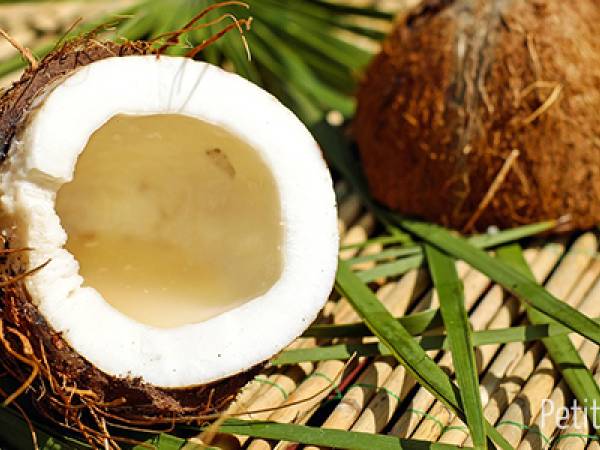 How to choose a coconut?