Sweet vinegar trotter
Sweet vinegar trotter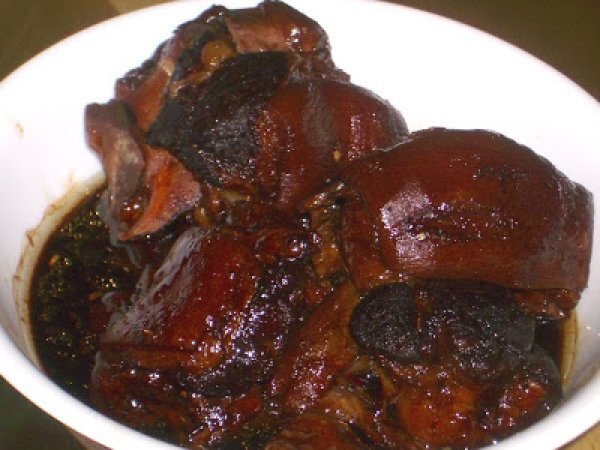 Preparation
Blanch pork trotters in hot boiling water for a few times to remove scum and smell. Drain trotters and set aside.
Saute ginger with sesame oil till fragrant , put trotter , one whole bottle of vinegar , water and ginger into a slow cooker.
Cover and braised on HIGH for about 2 hours , add in rock sugar and shelled hard boiled eggs.
Cover and braised for another 1 hour on LOW till trotter are tender and aromatic.
Serve piping hot with steamed rice , unfinished portion can be kept in the same slow cooker overnight for next day consumption.
Questions:
You may like
Recipes