Rice salad with chicken, zucchini, pine nuts and balsamic vinegar
Rice salad with chicken, zucchini, pine nuts and balsamic vinegar
Do you have any leftover rice and chicken? Combine them in a rice salad and go on a picnic ;-) A great solution also when you don't know what to bring to the office for the lunch break! Easy to make, we offer you all the steps of this recipe just below. And you, don't hesitate to tell us what you thought of it ;-)
Preparation
Prepare the chicken marinade:
Cut the chicken into small pieces and place them in an airtight container. Add olive oil, lemon juice, minced garlic and rosemary. Close the box and place it in the refrigerator for at least 2 hours (at best overnight).

Boil a large volume of salted water in a pot and add the rice. Cook according to package directions. When the rice is just cooked: drain it and place it on a cold plate or in a bain-marie with cold water. Do not run it under cold water.
Cut the zucchini into julienne strips and sauté in a hot pan with olive oil for a few minutes. Add a glass of water and reduce, stirring occasionally.
Then add the chicken marinade (remove the garlic and rosemary if fresh) to the pan and cook over high heat for a few minutes, stirring frequently. Cover and continue cooking for another 4/5 minutes.
Remove the lid and let reduce a little before removing from the heat. Set aside.
Brown the pine nuts in a hot skillet without fat.
Place the cold rice in a bowl and add the chicken, zucchini and pine nuts. Mix everything well.

Drizzle balsamic vinegar over the salad. You can eat the salad directly or place it in the fridge covered with cling film.
You tried this recipe ?
Mention @petitchef_en and tag #petitchef
Cookware
Observations:
How do I cool my rice to make a salad?
- You can fill a large bowl with water and add ice cubes in it, then add the rice in a bowl. By using the bain-marie technique, your rice will cool faster.
- You can spread the rice on a cold plate.
-DO NOT rinse the rice under cold water, it may become sticky.

What rice to use to make a salad?
Prefer to use long rice: its texture will not change after cooking and it will be perfect to transform it into a salad.

How do I add more color to my rice salad?
You can add cherry tomatoes for example. Cut them in 4 and they will bring sunshine to your dish!

How long does a rice salad keep?
You can keep your rice salad in an airtight box or with cling film in the fridge for 2 days.

Can we add mayonnaise in the salad?
You can add mayonnaise to the salad but we recommend that you choose between balsamic vinegar and mayonnaise… the choice will be hard… but it is important for the harmony of the dish!

What if the salad is dry?
You can add more olive oil and balsamic vinegar (be careful not to add too much!)

Which nuts to use instead of pine nuts?
You can replace the pine nuts with almonds in this recipe: they will add crunch to the salad!
Photos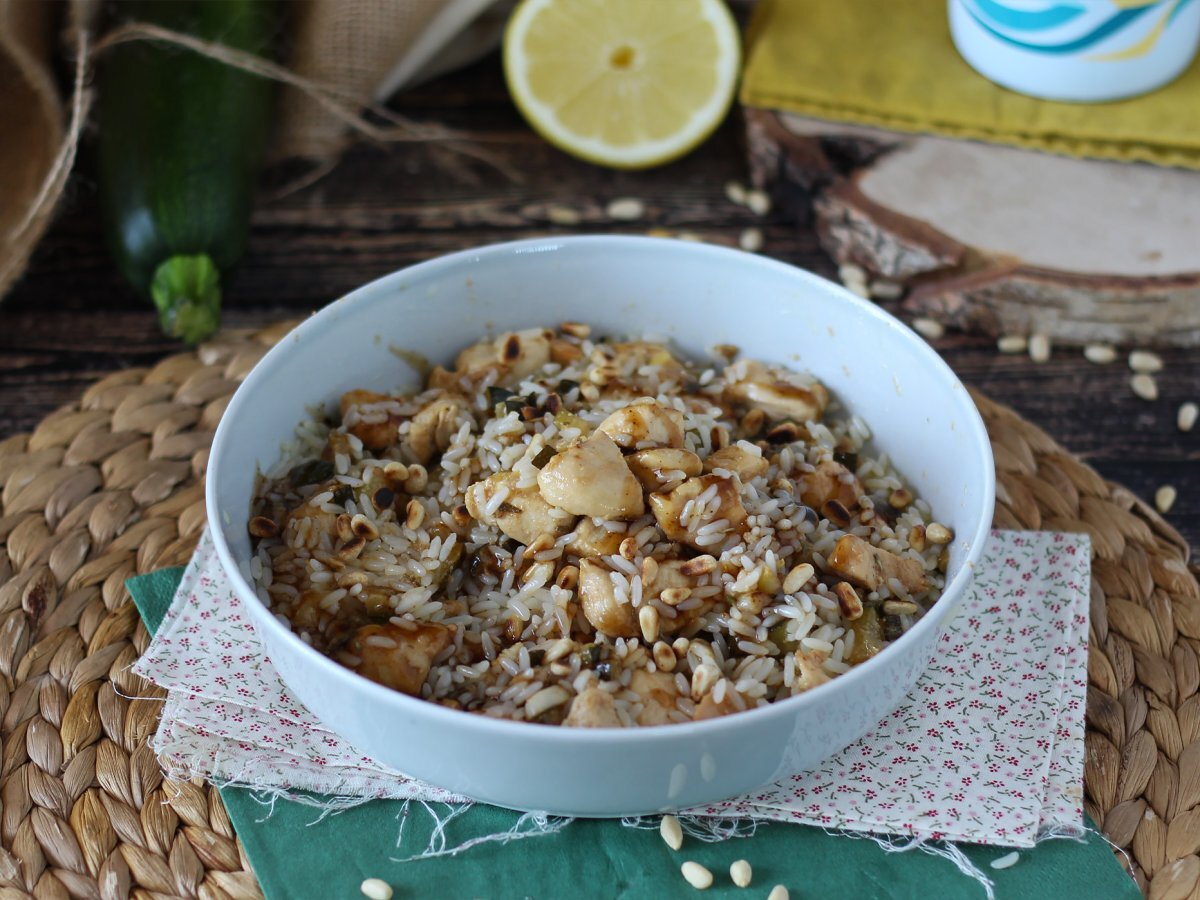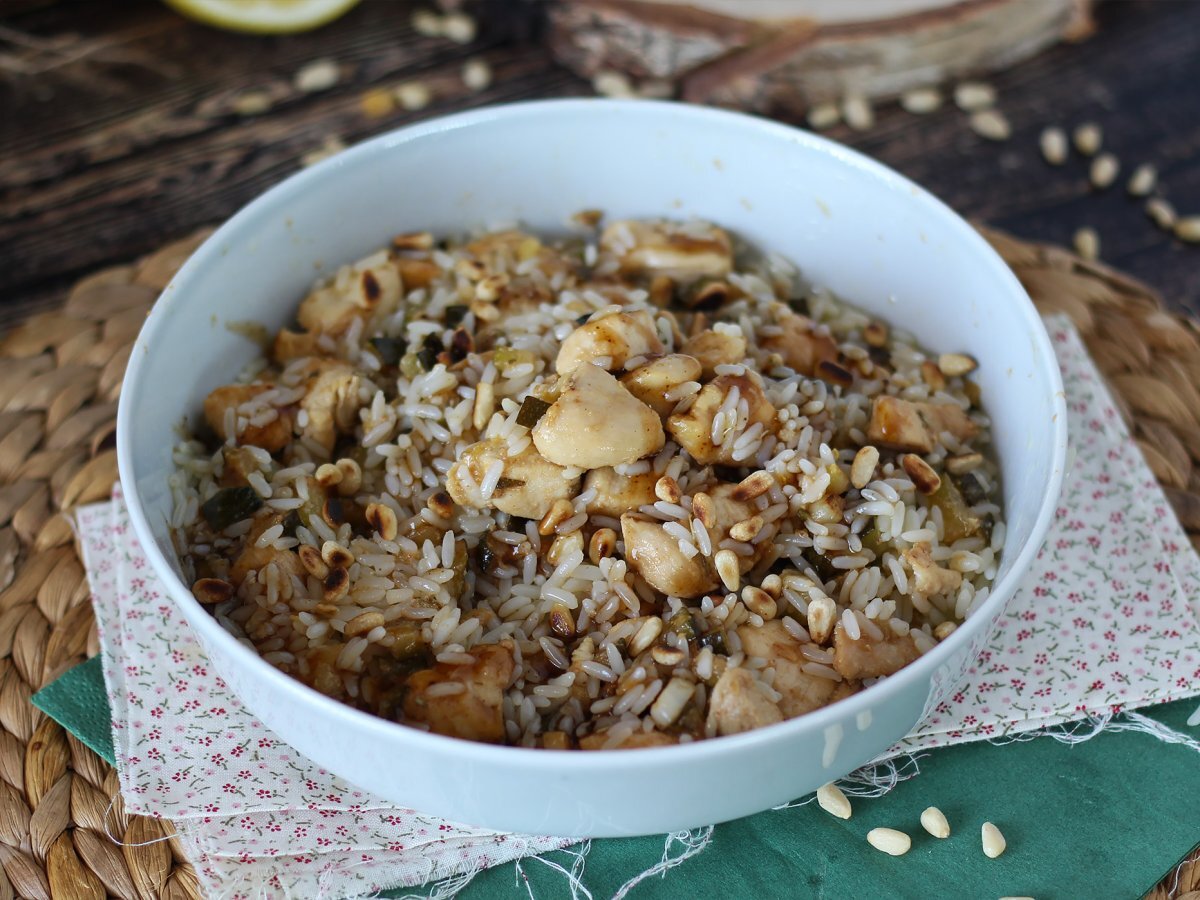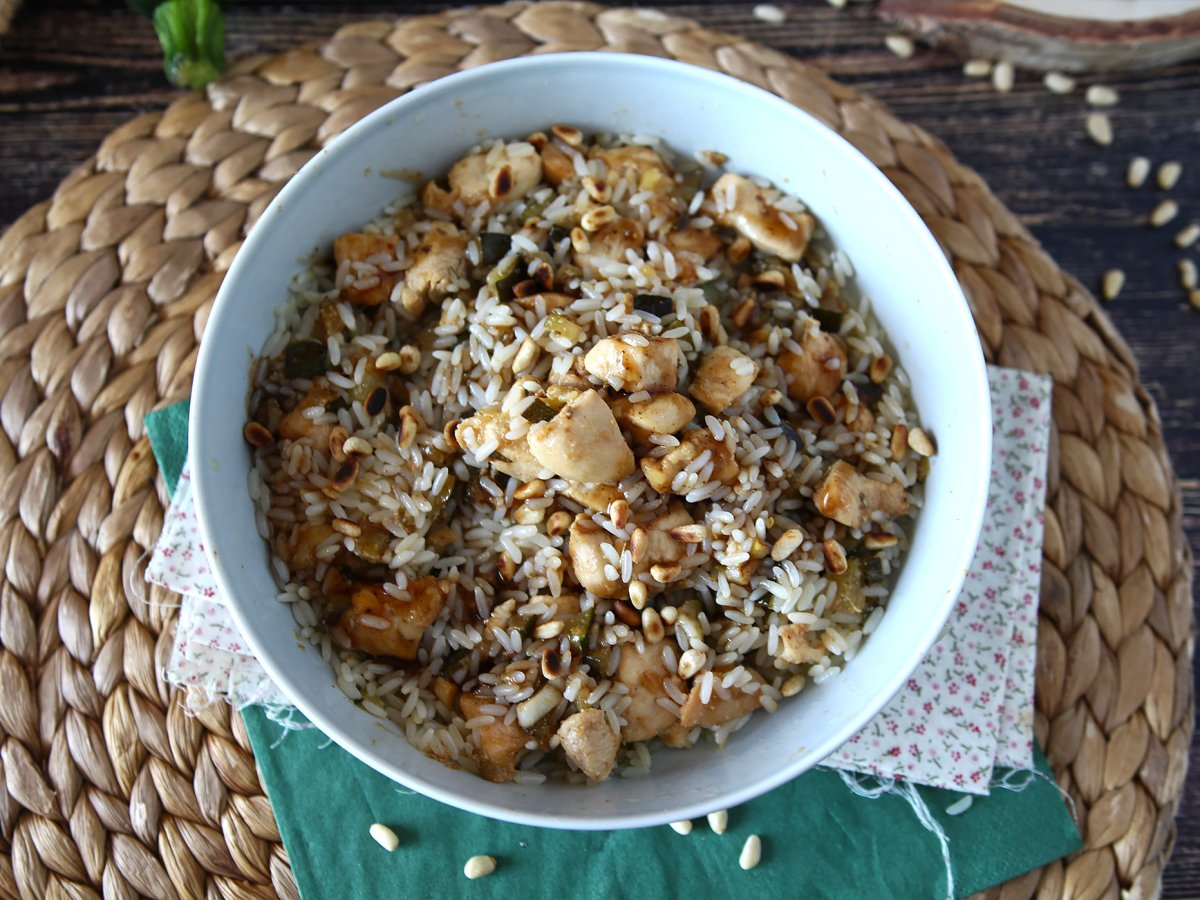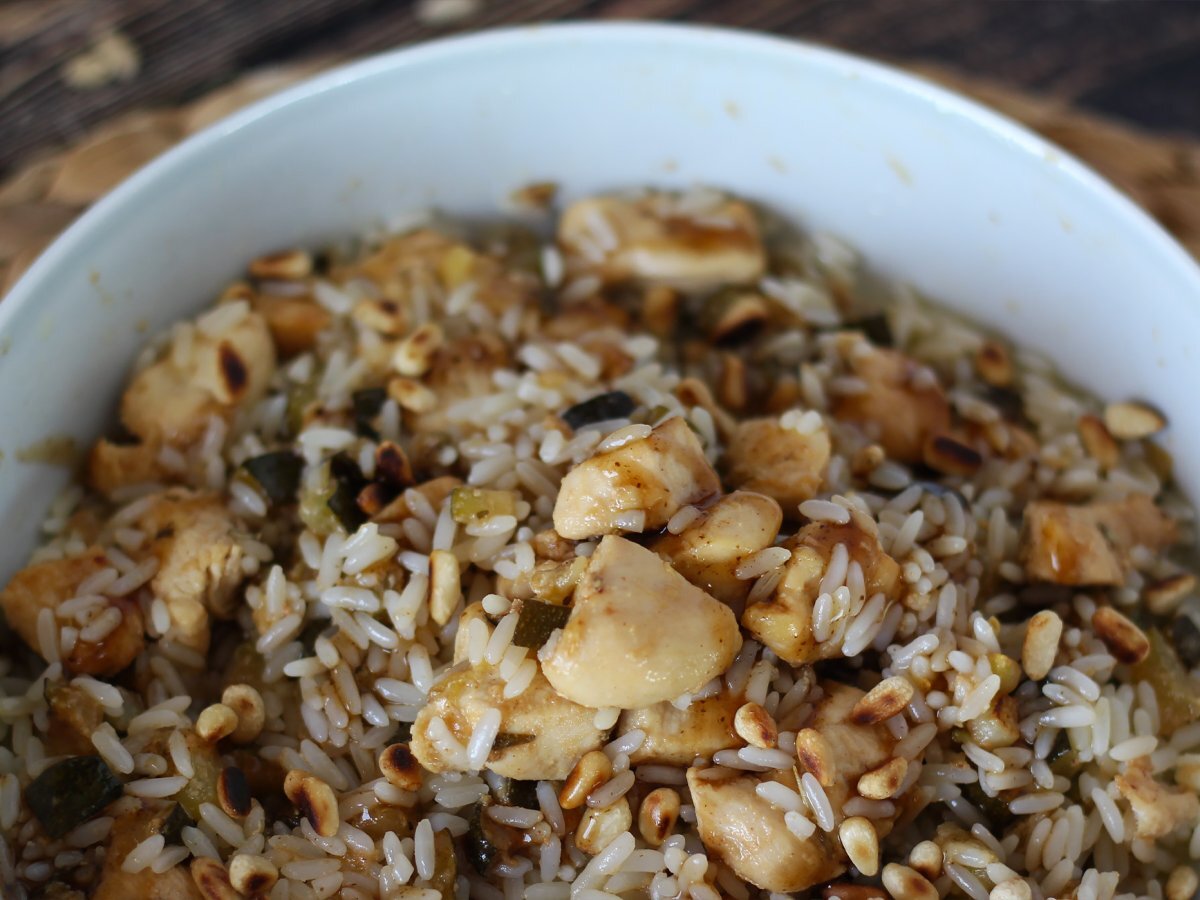 Questions:
You may like
Recipes

<! -- HB ko - AD gpt-->