Rice salad with prawns, zucchini and ginger
Rice salad with prawns, zucchini and ginger
Try our rice salad with prawns and zucchini, you'll love it !
Preparation
Shell the prawns.

Prepare the marinade :
Peel and cut the ginger into fine slices. Put them in a airtight container with lemon juice, olive oil and prawns. Mix well and close the container. Refrigerate for at least 3 hours.

Cook the rice in salted boiling water and drain. Leave to cool down : on a tray or in a cool water bath.
Cut the zucchinis into small cubes. Sauté them in a pan with olive oil for a few minutes, stirring frequently. Add a glass of water and cook until all the water is absorbed (6-7 minutes).
Remove the ginger from marinade and add the prawns + marinade into the pan. Stir and cook for 5 to 6 minutes, stirring occasionally.
Tap the pan for a few minutes to finish cooking. Keep some cooking juice to add it to the salad !
Put the cooled rice in a large bowl. Add the zucchinis, prawns and mix well intil combined. Grate some ginger and mix again.

Wrap the salad and refrigerate. Serve with some sesame seeds. There you are, your salad is ready !
Observations:
How to refresh the rice ?
Make a cool water bath : add some ice cubes in a large bowl and add a bowl into it. Put the rice into the bowl !

Which rice should I use to make rice salad ?
Use parboiled rice !

How long does rice salad last in the fridge?
You can keep your salad for some days in the fridge in a airtight container, or wrapped with plastic foil.

What can I add if my rice salad is dry ?
You can add some olive oil and lemon juice.

Can I refresh the rice under cool water ?
Don't refresh the rice under cool water, the rice will be sticky !
Photos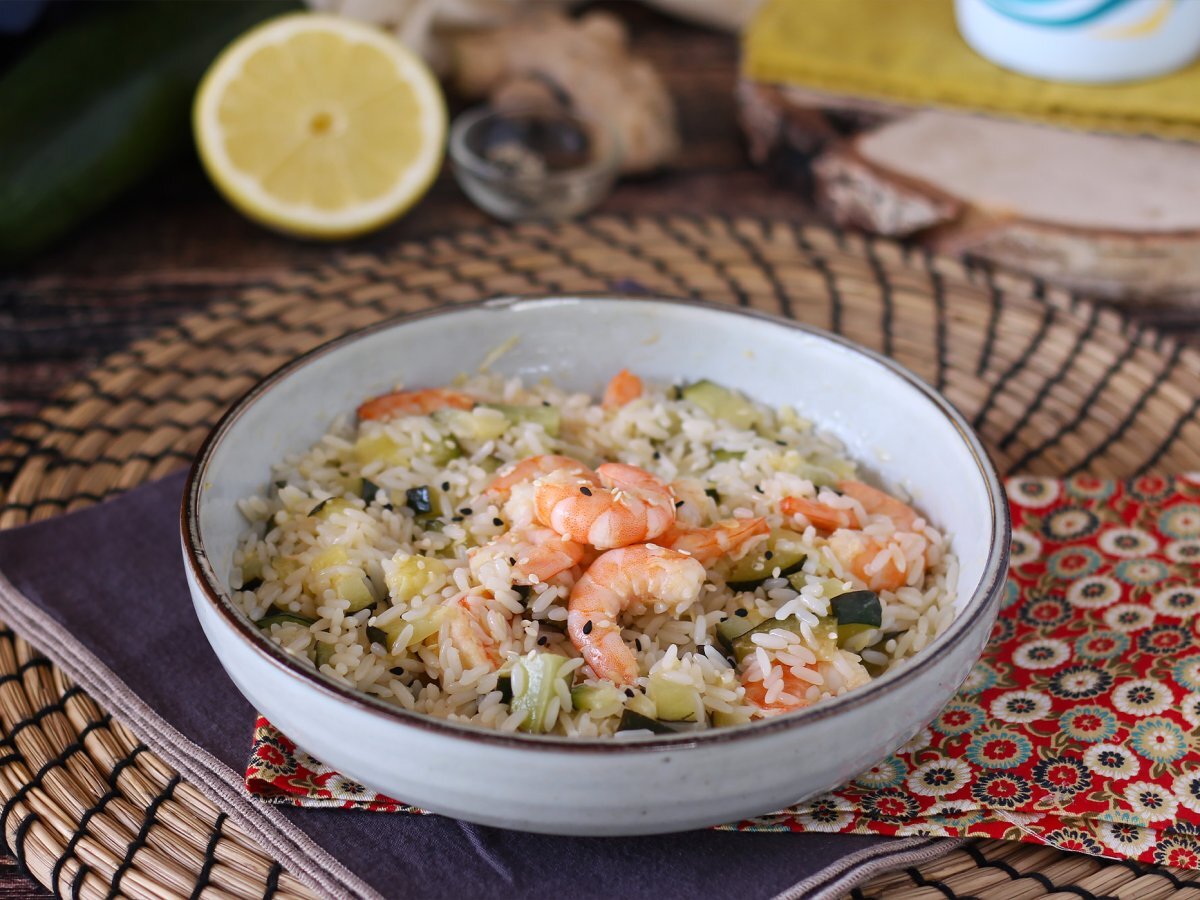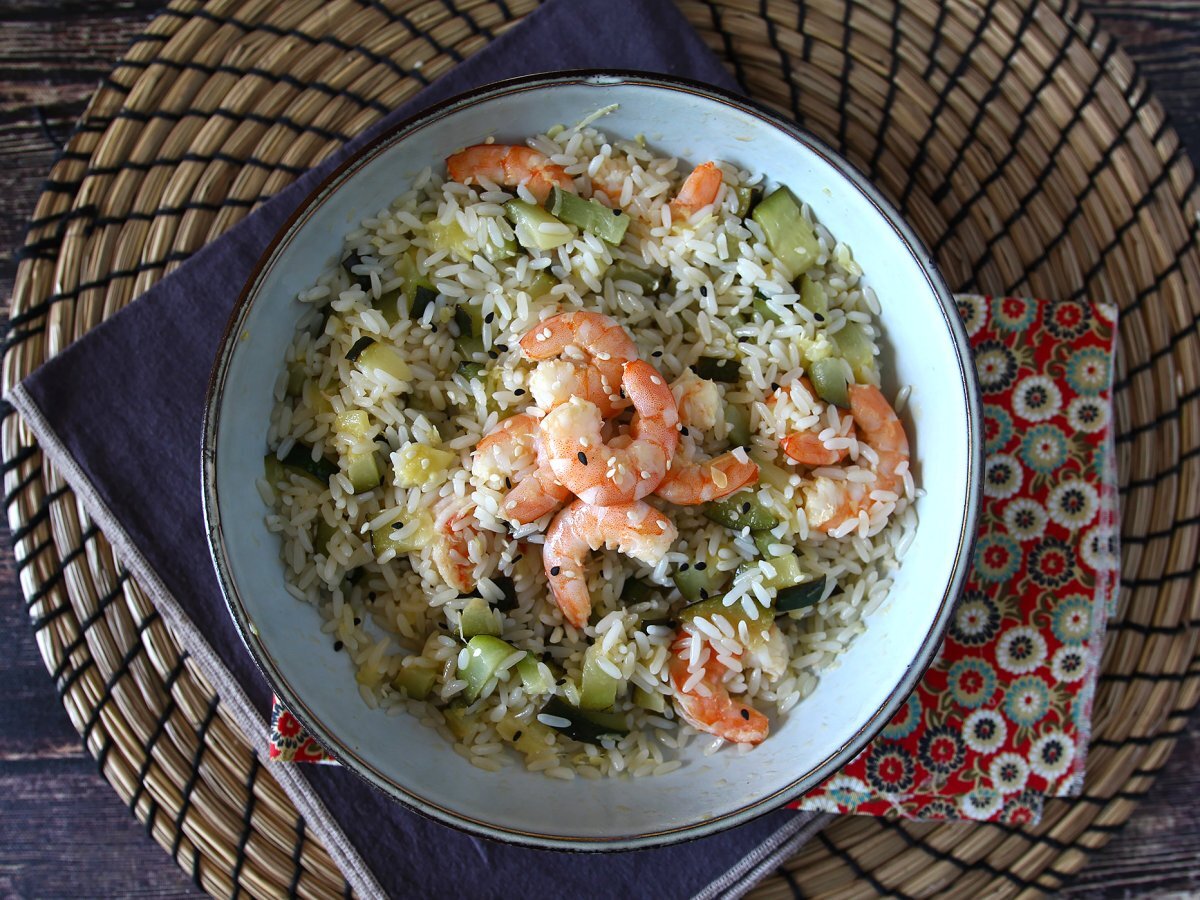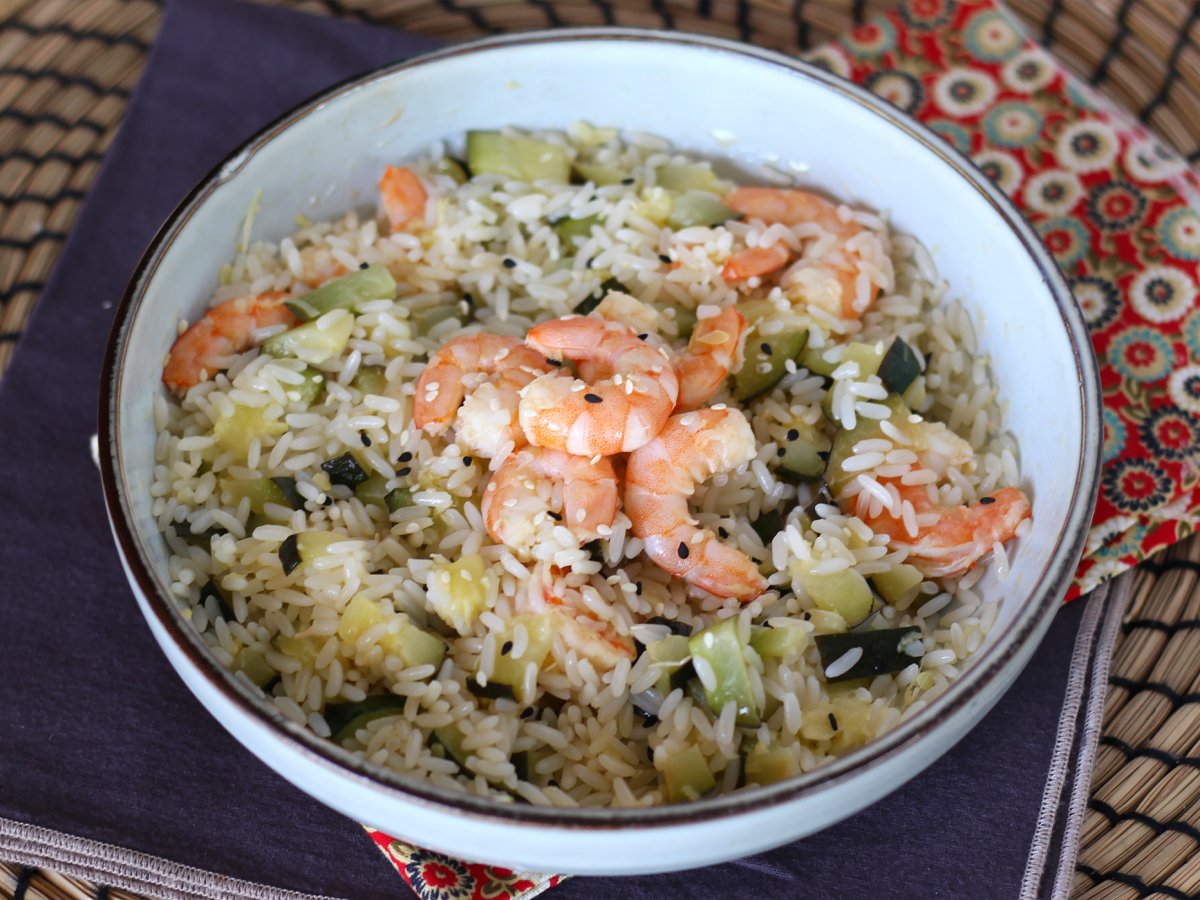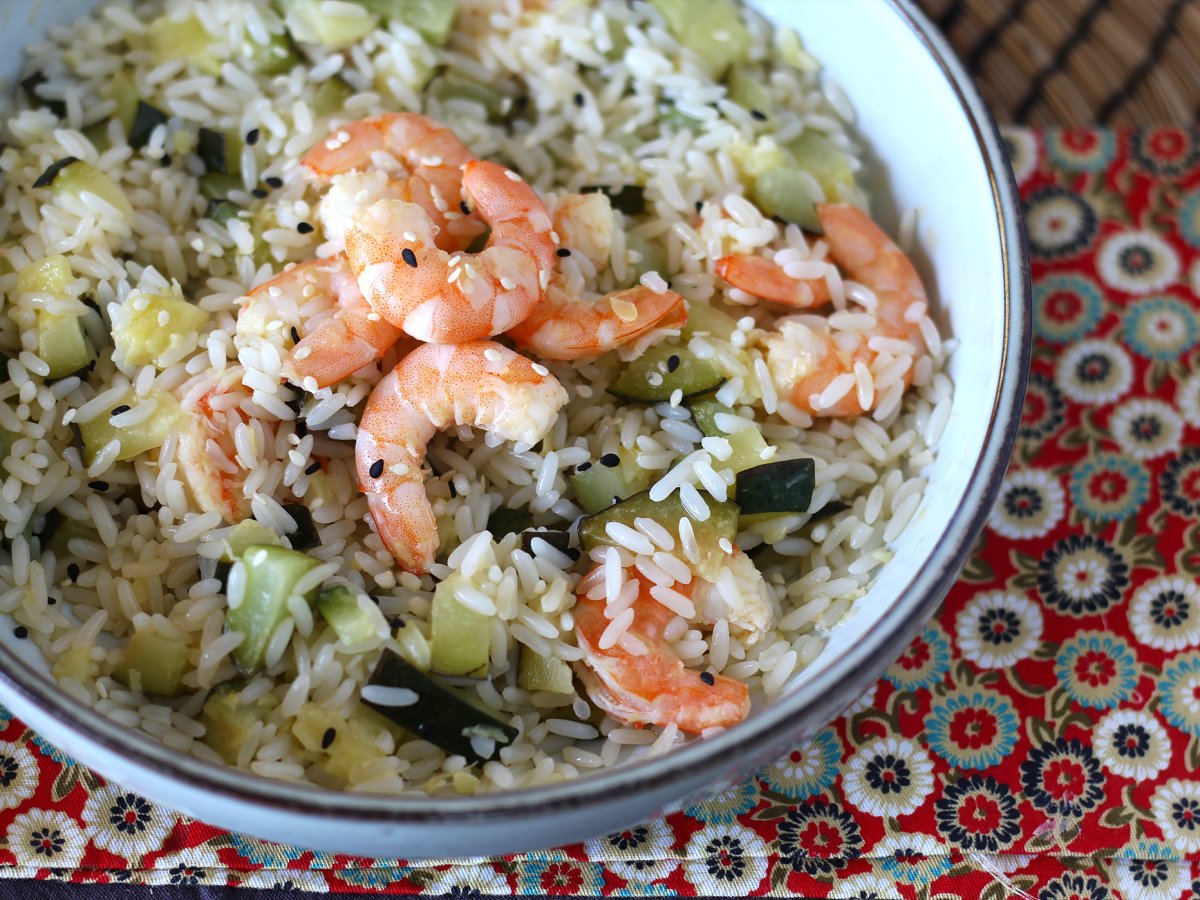 Questions:
You may like
Recipes