Rice salad with vegetables, pumpkin seeds, pickled ginger and nori
Preparation
Cook the long grain rice in plenty of boiling, slightly salted water.
Cook the black venere rice the same way in a separate pan. Make sure the rice is still al dente when you drain it.
Rinse it under cold running water and transfer it into a salad bowl. Add the lemon juice and some sesame oil and refrigerate until it's completely cold.
To assemble your rice salad, take out the rice from the fridge and add all the vegetables, the ginger, some more sesame oil, the salt, the nori flakes and toss.
Top with the chives and serve cool.
Photos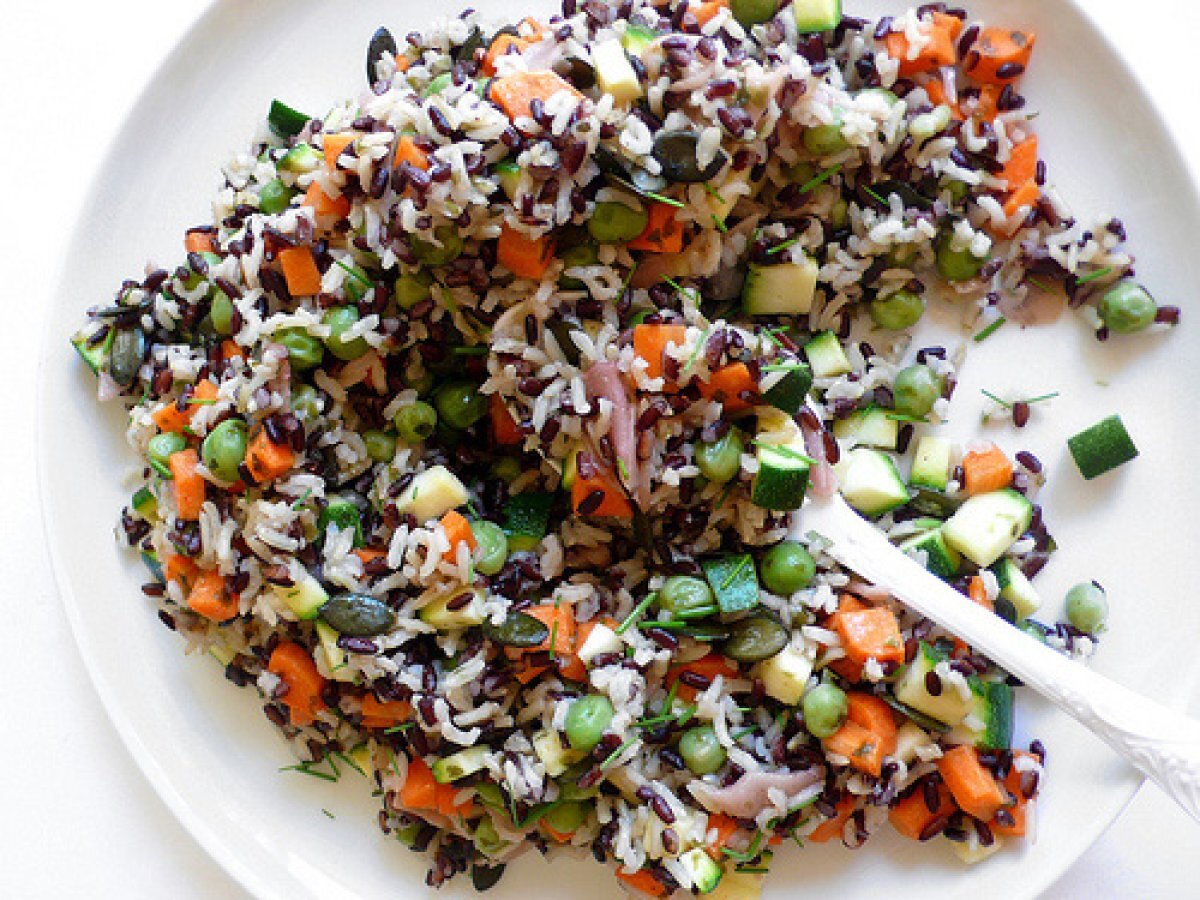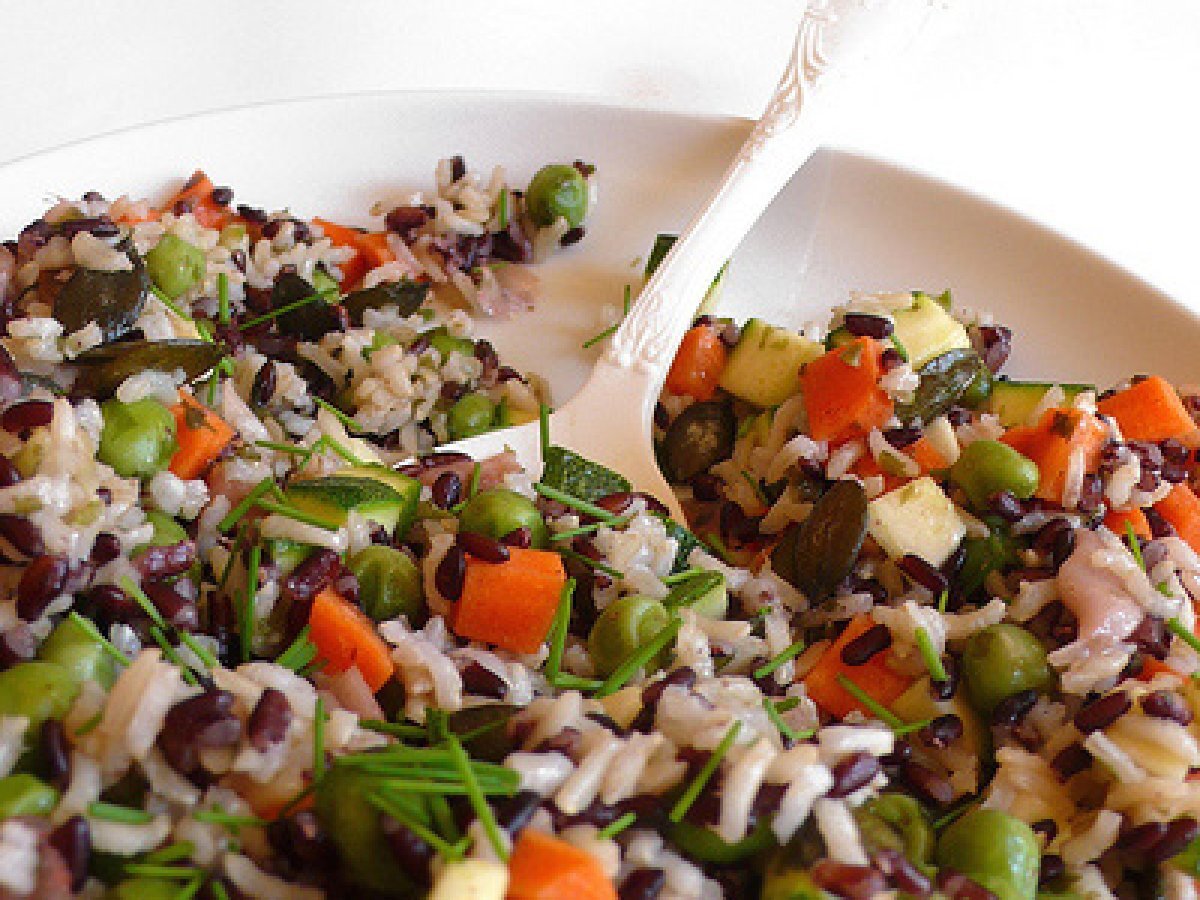 You may like
Recipes