Tomato rice with fried cabbage
Tomato rice with fried cabbage
I am a big fan of tomato and love to add them to every dish (almost ) . One afternoon I thought making tomato rice but with a unique combination of fried cabbage served along with raita .
Amazingly this turned out to be delicious with silky texture and the best part is the addition of fried cabbage while cooking.
This is one of my own recipes.
Ingredients
---
---
---
1 cup Green peas
---
---
Cashews (few crushed or whole)
---
4 Green Chilies (4 to 5; according to taste)
---
Ginger
(small piece or 2 large table spoons)
---
20 Garlic pods
---
10 table spoons Canola Oil
---
1 table spoon Ghee
---
4 Cloves (4 to 5)
---
6 Cardamom
---
2 Cinnamon Stick (made into pieces)
---
1 teaspoon Cumin Seeds
---
1 Anistar
---
1/4 Bay Leaf (of a leaf)
Preparation
Shred 1 cup of cabbage . Wash and rinse thoroughly . take a non stick pan add about 3 to4 table spoons of canola oil and a pinch of salt , when the oil is ready and not smoking add shredded cabbage and fry it in high flame for about five minutes . Now simmer the flame to medium and let it fry .

this usually takes not more than 20 minutes . Switch off the stove and add salt (a little )and toss it .

Mean while take a blender add tomatoes, ginger, garlic pods , onion, green chilies and make into a smooth paste (without adding water ). First give it a pulse so, that tomato wont spill out .

Now in a pressure cooker add about 5 table spoons of oil and a table spoon of ghee , heat the oil.When ghee melts add the whole garam masala and cashews .

When cashews turn brown add the masala paste prepared ,and fry until it oozes out oil.

: Now add green peas , toss them and let it cook for about 4 minutes until the green peas become tender.
Wash and rinse 1 cup of basmati rice . Add the basmati rice to the masala , toss it carefully without breaking the rice.

Now add about 1 cup of water , and fried cabbage , give it a good stir.

Add 1/2 teaspoon of garam masala and salt to taste. Give a good stir. Fix the pressure cooker lid and cook in a high flame until you get steam . Now put on the whistle and simmer the flame to low . Let it cook until three whistles. Now switch off the flame .

Wait until pressure escapes and then open the cooker lid . Serve hot topped with fried cabbage and onion raita .
Photos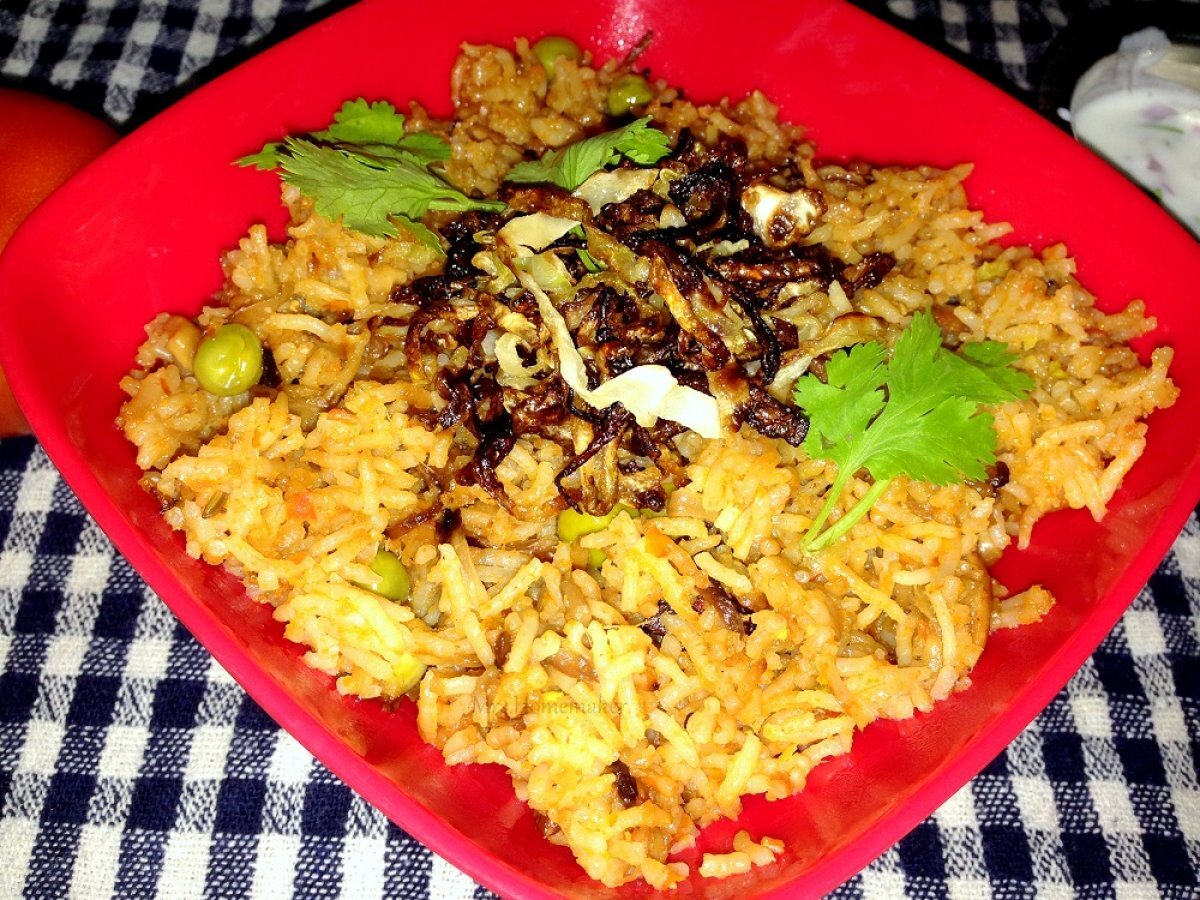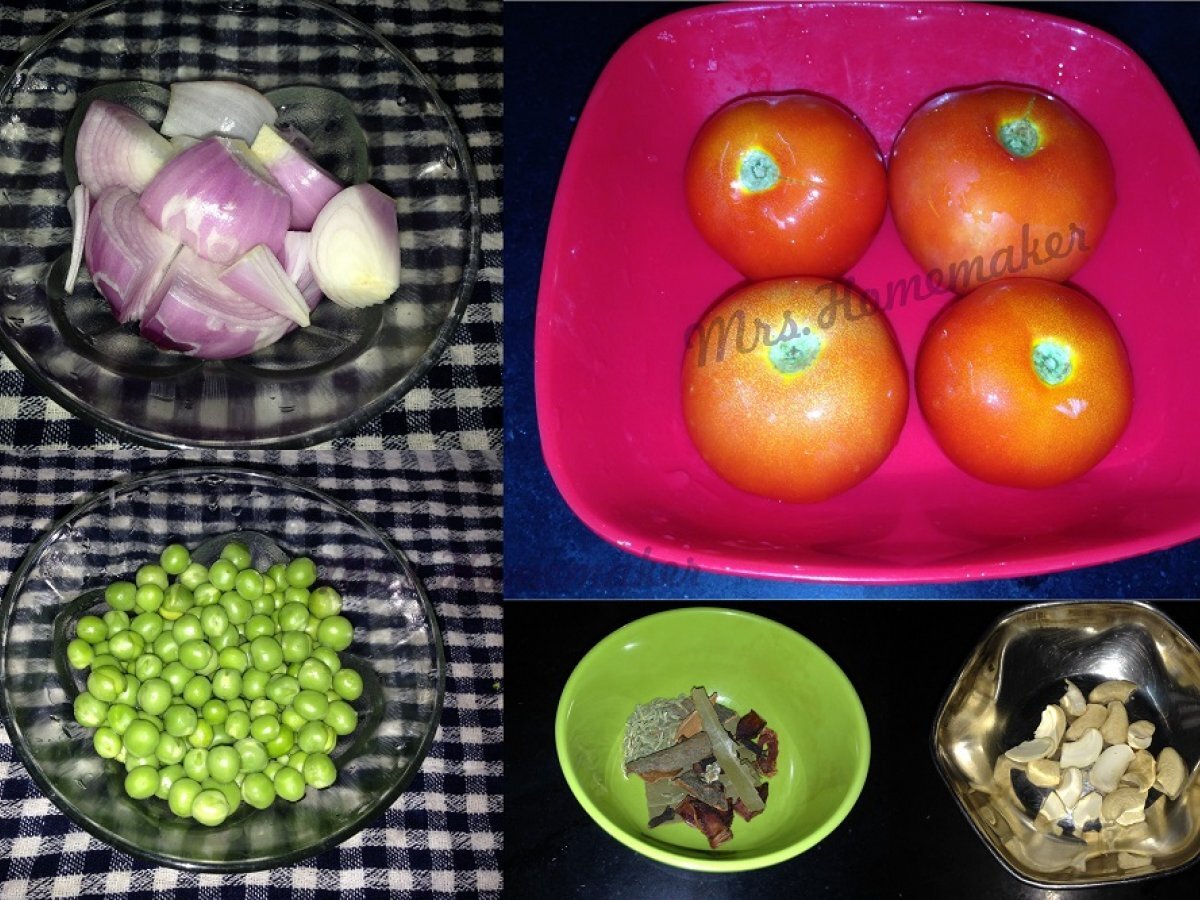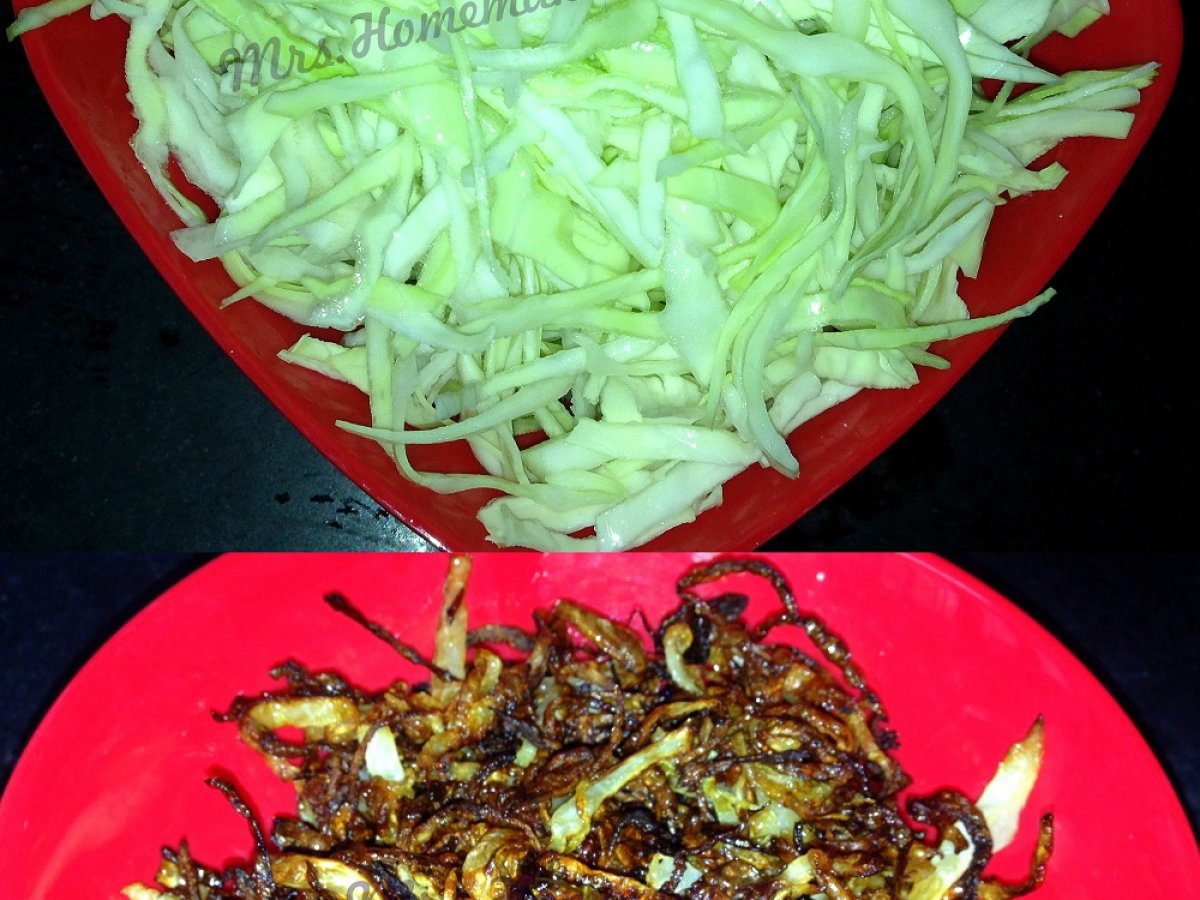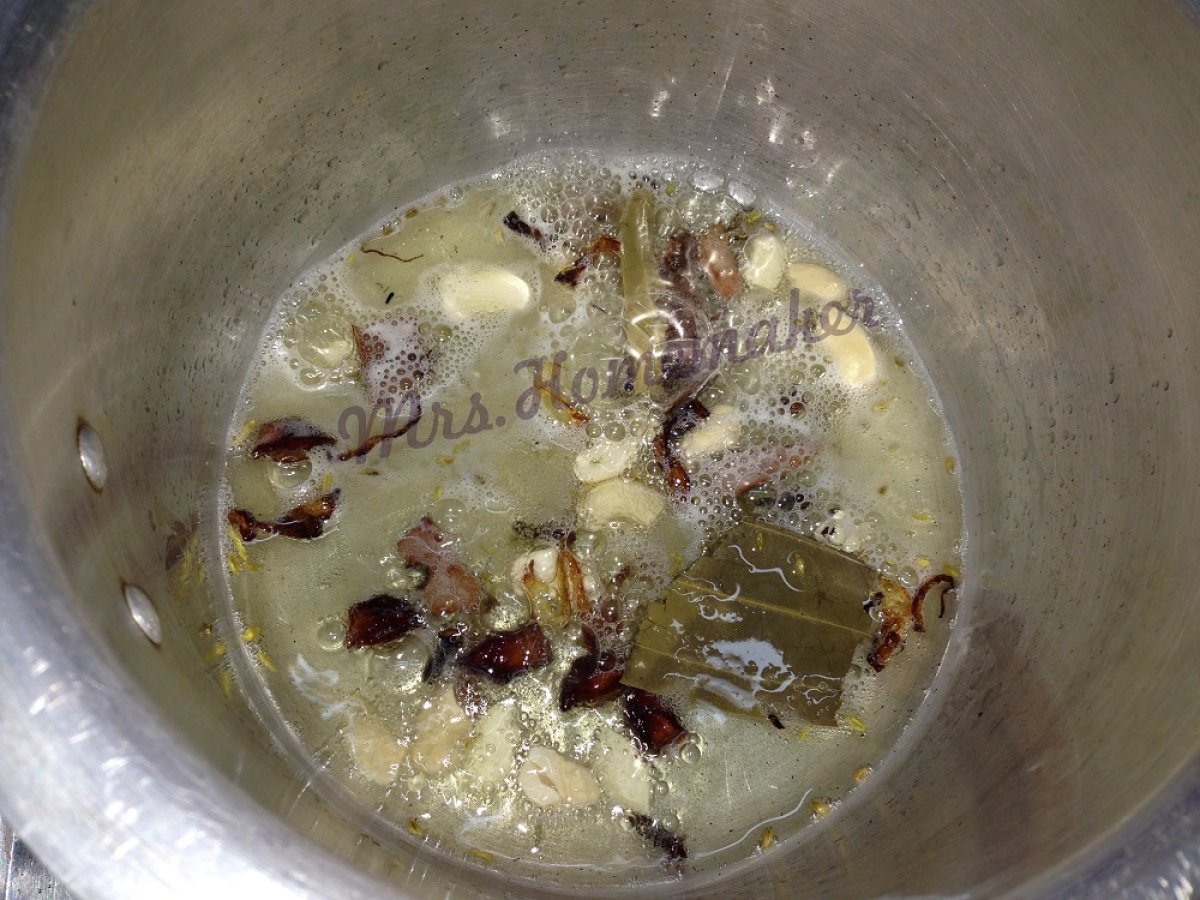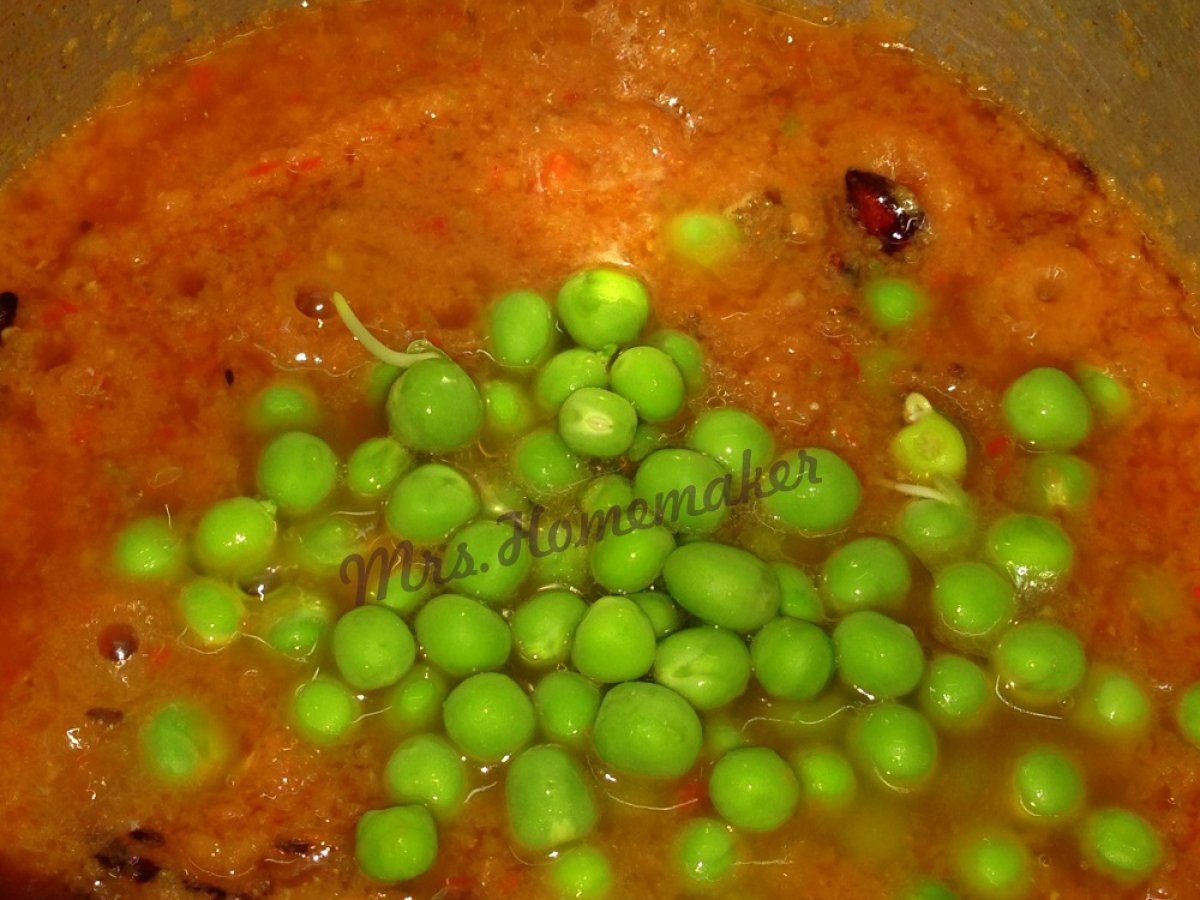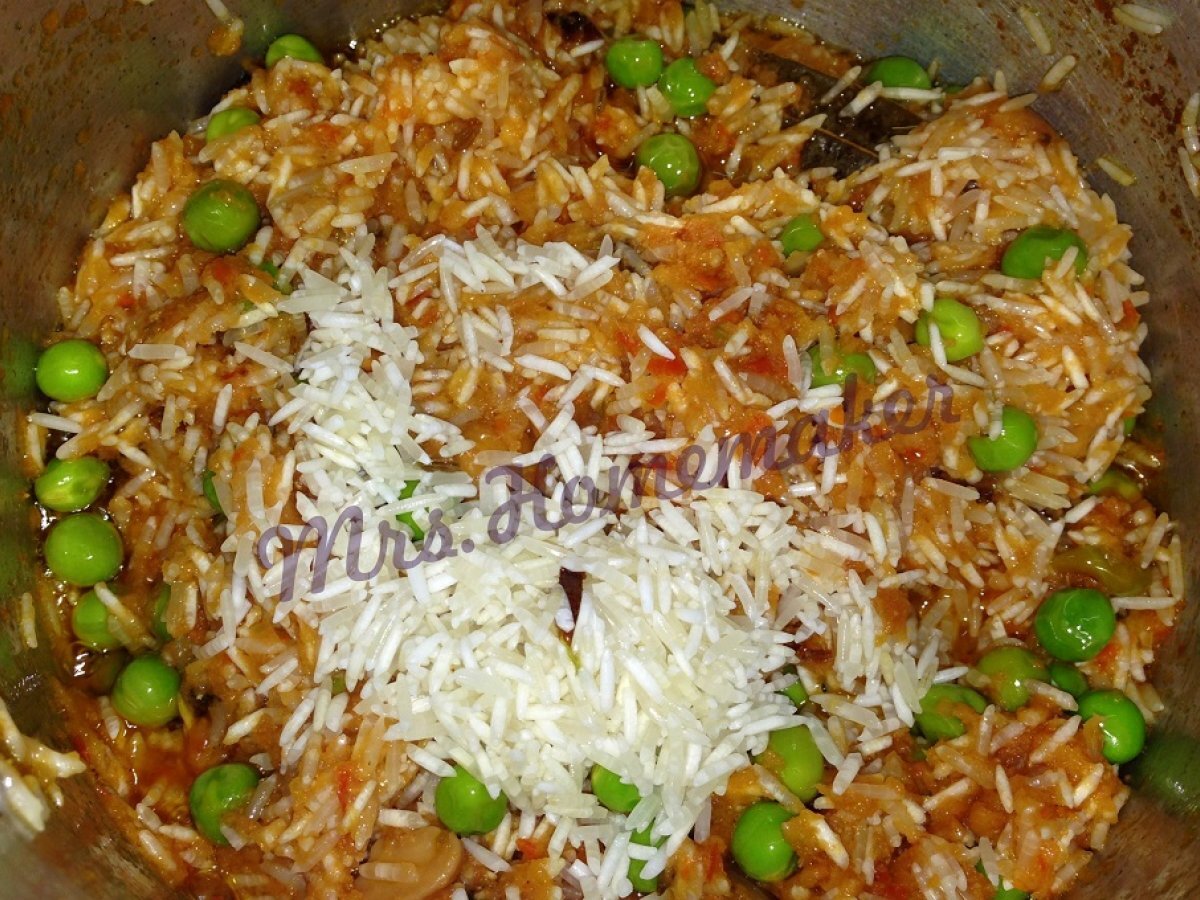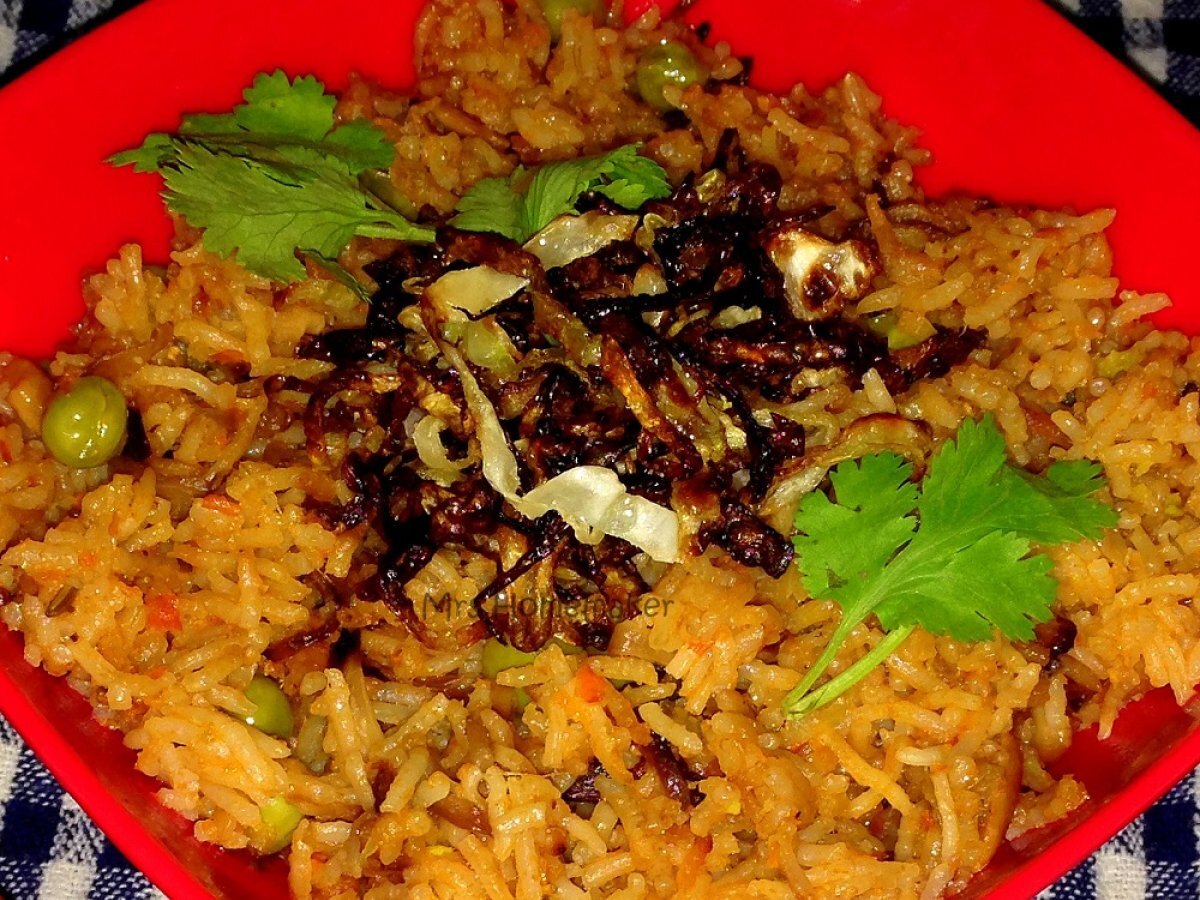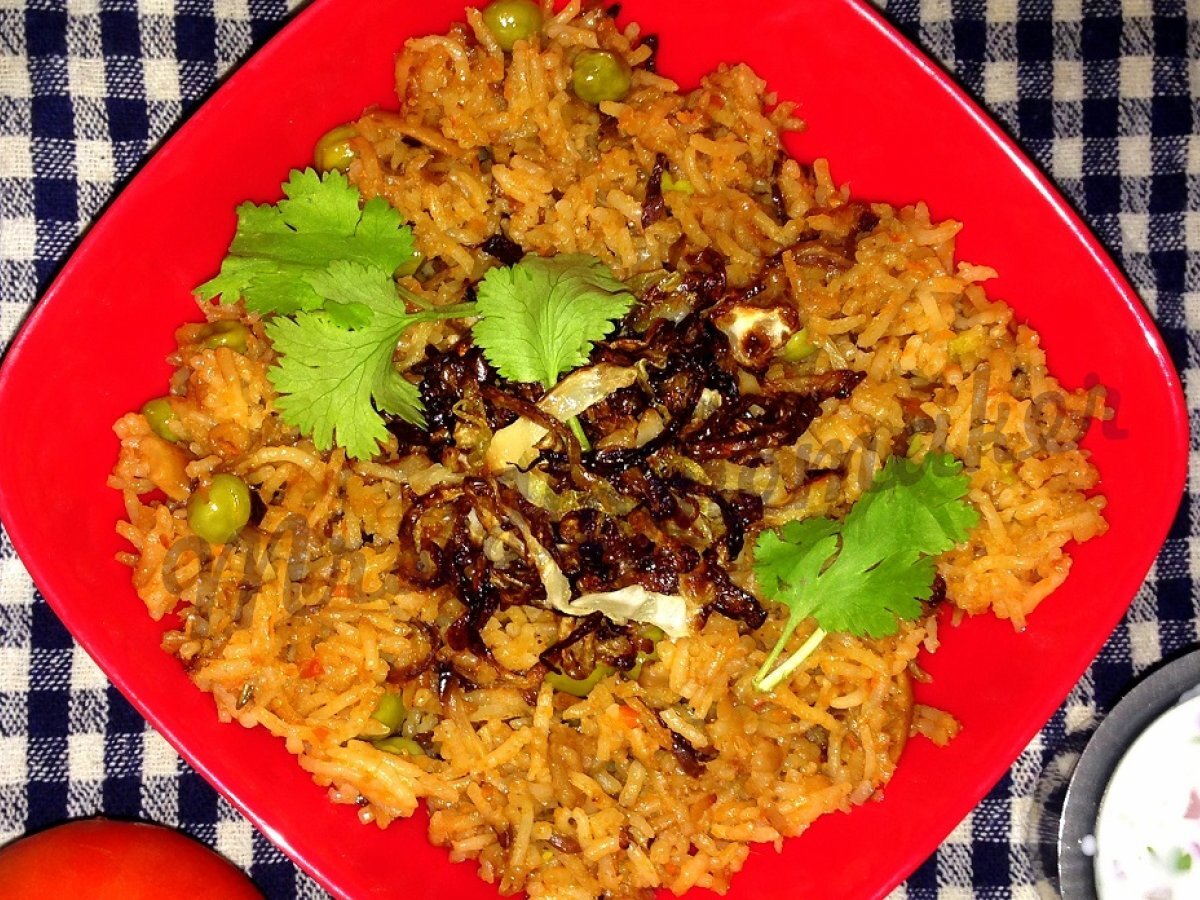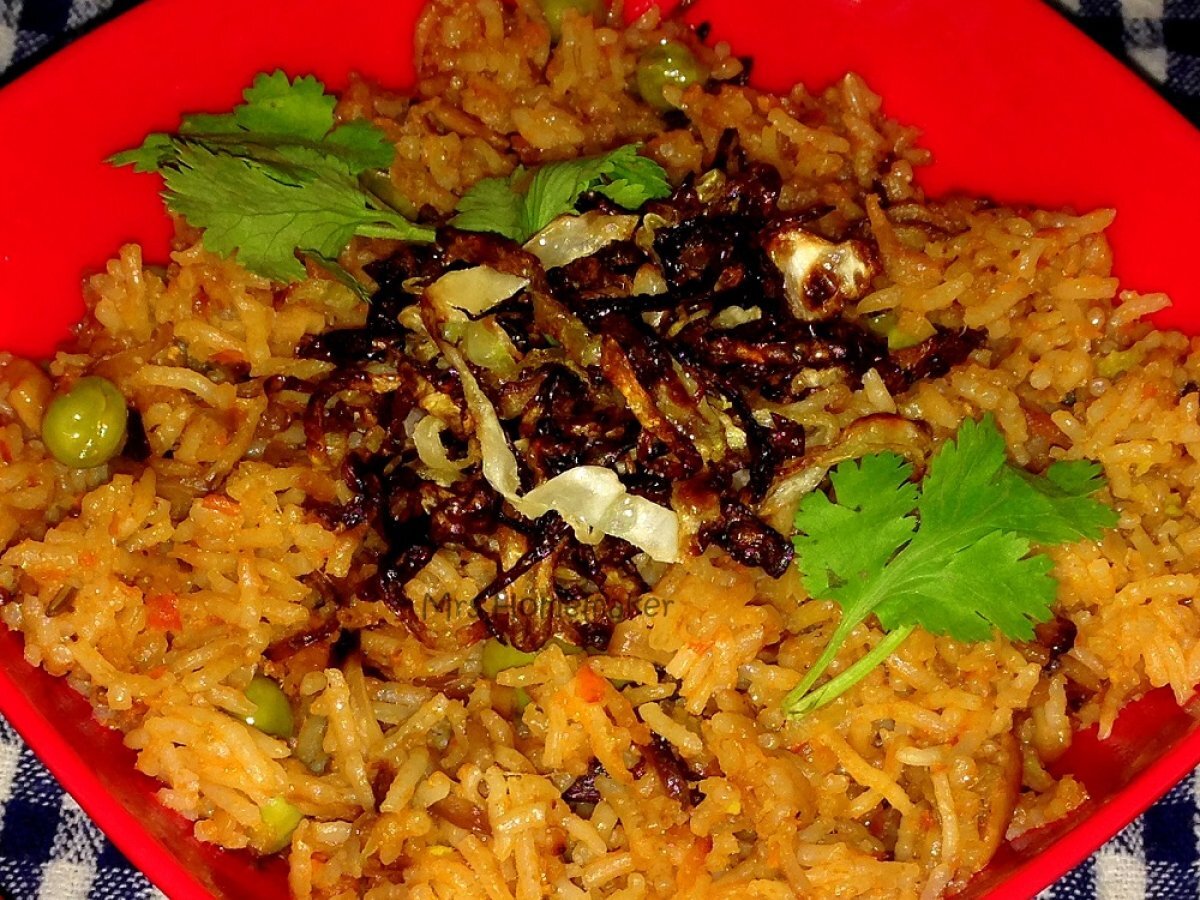 Questions:
Related recipes
Recipes