Vegan meatless meatballs
Vegan meatless meatballs
This is our favorite meatless meatball recipe which also happens to be Vegan. It is hearty enough for a cold winters pasta dinner and also can be paired with our favorite zoodle plate! You can even just have them by themselves with a spicy mayo dip! This time however, we had them with some egg noodles and fresh pesto! It was unbelievable delicious and making your from scratch is honestly SOOOOO worth the effort.
www.theprettyfeed.com
Preparation
Preheat oven to 375 degrees F (190 C) and prepare aquafaba in a small dish. If you are wondering how to make this weird sounding word refer to this article by the minimalist baker.
In a large skillet heat ½ tsp of olive oil over medium heat. Sauté onion until translucent and then add garlic in until you can smell it (yes this is a test to check if it's ready. That should take about 3 minutes. Set aside.
Add chickpeas to food processor and pulse to break down (do not over process). Then add sautéd onion, garlic, and aquafaba, parsley, bread crumbs and tomato sauce and mix, scraping down sides as needed. You want it to form into a moldable "dough."
Taste and adjust seasonings as needed. The chickpeas will come across as a little bland, but once seasoned, coated, baked and served with marinara it's not nearly as apparent.
Depending on how salty your vegan parmesan cheese is, you may need to add a little salt and pepper at this point.
Scoop out 1 Tbsp amounts of dough and roll into balls. At this time, heat the same skillet you used earlier to medium heat.
Mix remaining bread crumbs and parmesan cheese together in a shallow dish. Add chickpea balls one or two at a time and roll to coat.
Add enough olive oil to form a thin layer on the bottom of your hot skillet, and then add your coated chickpea balls in two batches, as to not crowd the pan. Brown on all sides (shaking the pan around to brown the meatball on all sides).
Place browned meatballs to a baking sheet and add to the oven to bake for about 15 minutes, or longer if desired for a crispier result.
At this time, prep any pasta or zoodle your want to serve with your meatballs, as well as your favorite red sauce.
Once meatballs are deep golden brown and fairly firm to the touch, remove from oven.
To serve, top cooked pasta with meatballs and pour over pasta sauce. Top with another sprinkle of vegan parmesan cheese and fresh parsley. Leftovers, if there are any, will keep in the fridge for up to a few days, though best when fresh. They would make a great meatball hero sandwich for lunch in a day or two!
Photos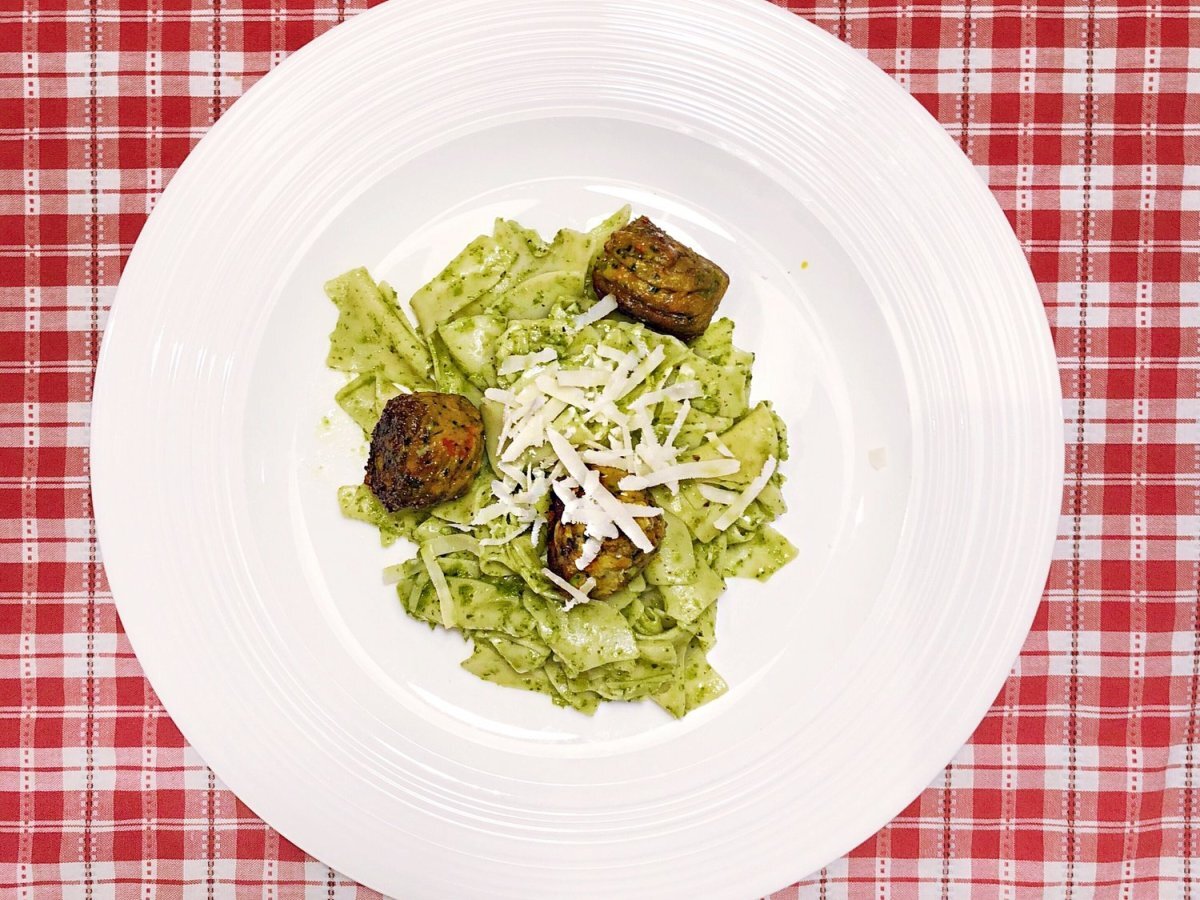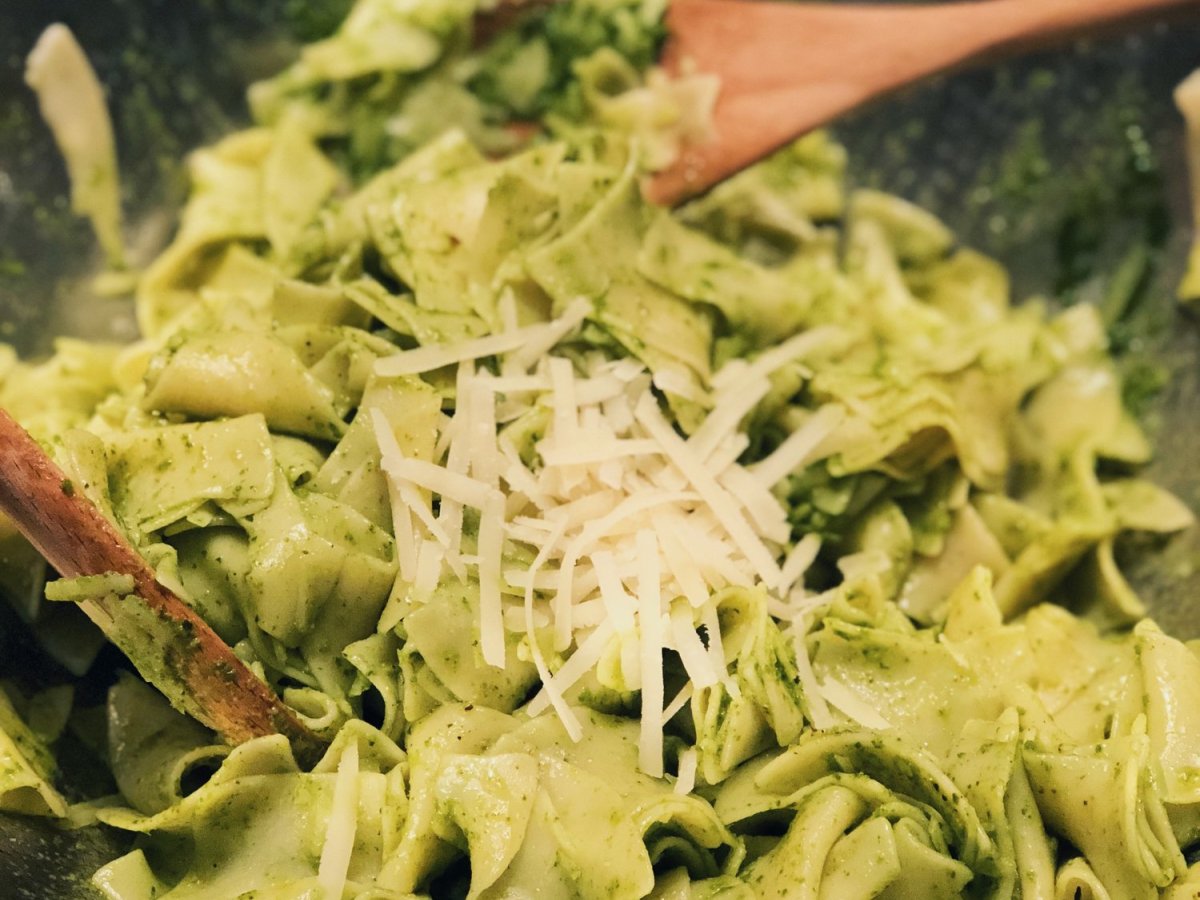 Questions:
You may like
Recipes