Nandu masala is rich in pepper and is one of the food that is given for women after delivery, as it prevents cold attack and the heat from the pepper gives a good relief for those suffering from cold, sore throat and nasal congestion. A spicy crab masala, feels good on the palate, particularly when recuperating from such sickness.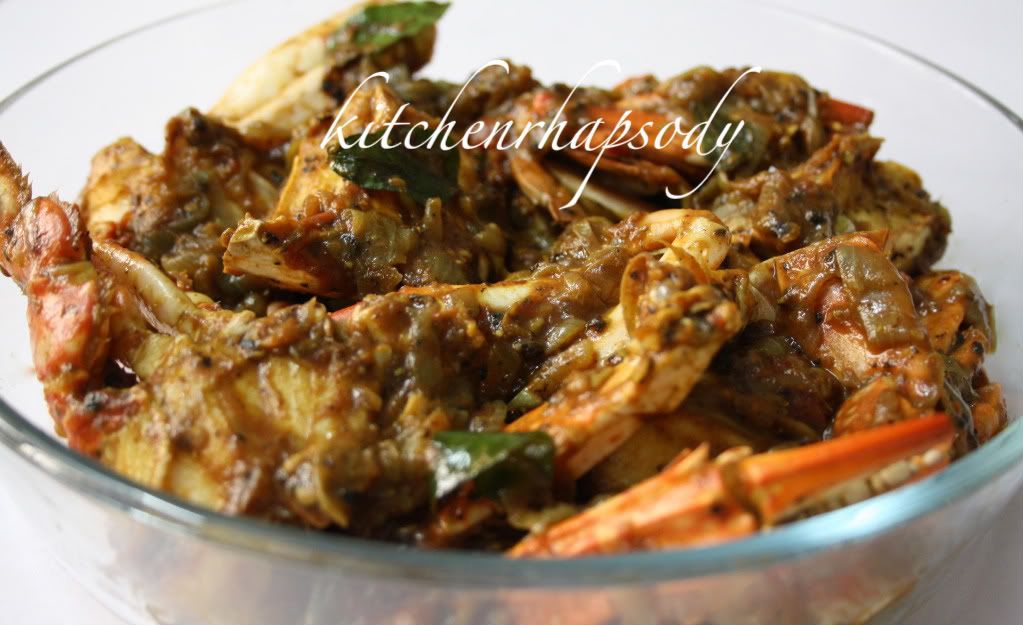 Ingredients
1.Onion - 3
2. Tomato - 3
3. Crab - 1k
4. Ginger - 2 inches piece
5. Garlic - 4 cloves
6. Pepper - 2 - 3tsp
7. Turmeric powder - 1/2tsp
8. Curry leaves - few
9. Oil - 1 1/2tbsp
10. Salt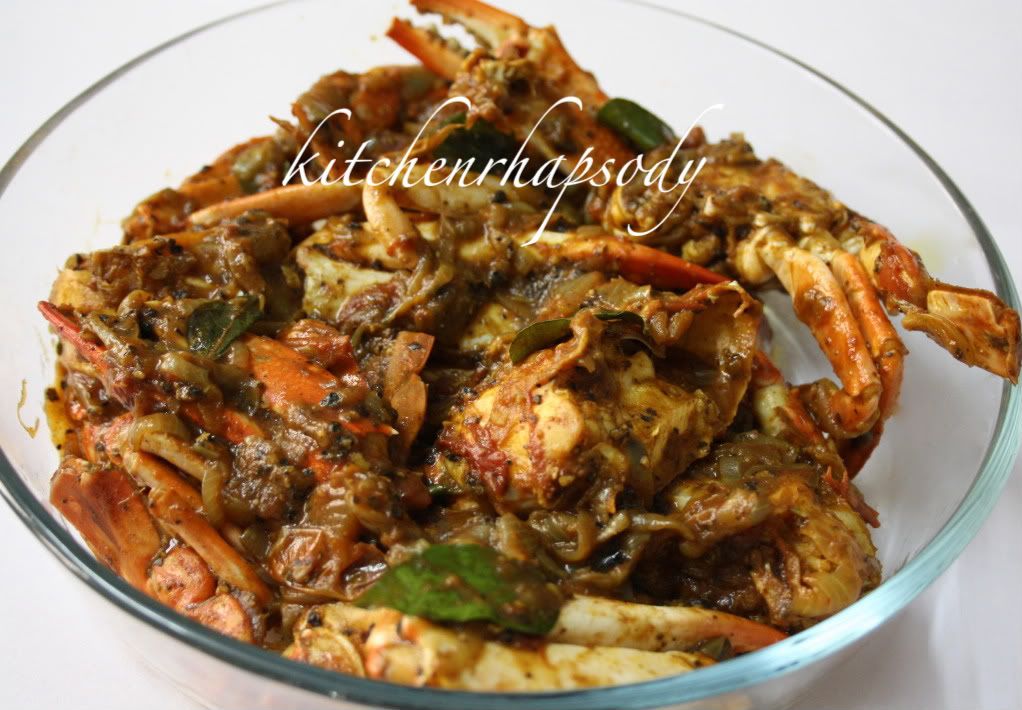 Method
1. Combine ginger, garlic and pepper. Grind to a fine paste.
2. Heat oil in a pan, add finely chopped onion and saute until it is soft and pink.
3. Add finely chopped tomatoes and stir until it is cooked.
4. Add the ground paste, turmeric powder, stir.
5. Add the crab, salt, stir well, cover the pan and cook.
6. When done serve with rice.
Suggestion
: Can use more pepper if desired.