Chinese peanut candy/fah sung thong
Chinese peanut candy/fah sung thong
Slightly crunchy but the taste is very delicious.
Preparation
Combine sugar, vinegar and water in a microwave-safe casserole dish until well mixed and cook in the microwave on high for 4 minutes, tilt bowl to swirl syrup around the dish and continue to cook one minute at a time without stirring until mixture is golden and reaches 300° F on a candy thermometer.
While the sugar mixture is caramelizing, line a 6 1/2" x 10" cake pan with foil and generously grease the foil.
Sprinkle half the sesame seeds and all of the peanuts evenly onto the pan.
When the sugar mixture has reached the required temperature, carefully pour the sugar mixture over the nuts in the baking pan.
Smooth the surface by pressing down with another pan of the same size, grease the bottom.
Sprinkle with the remaining sesame seeds and cool slightly.
While candy is still warm, remove from pan by lifting the foil. Cut into 2" by 1" pieces and then allow to cool completely.
Photos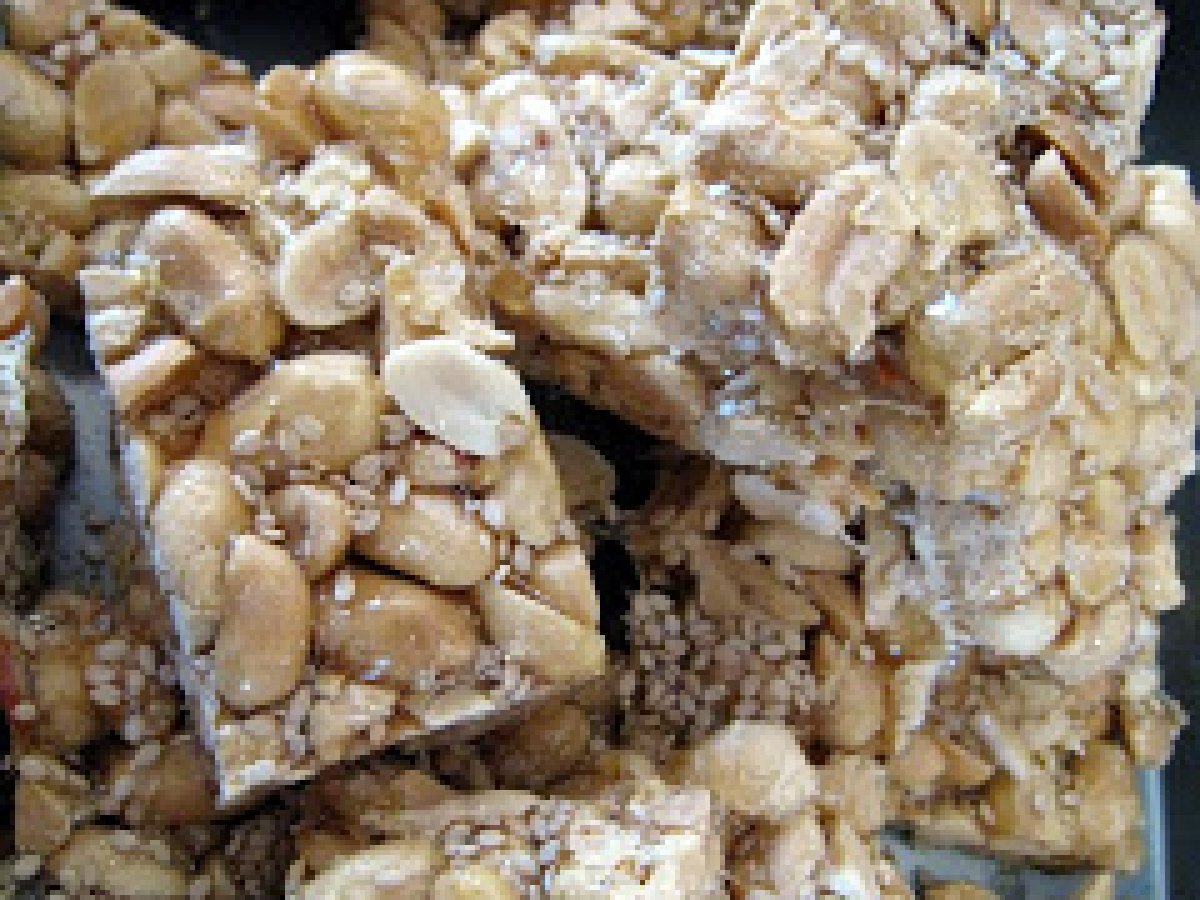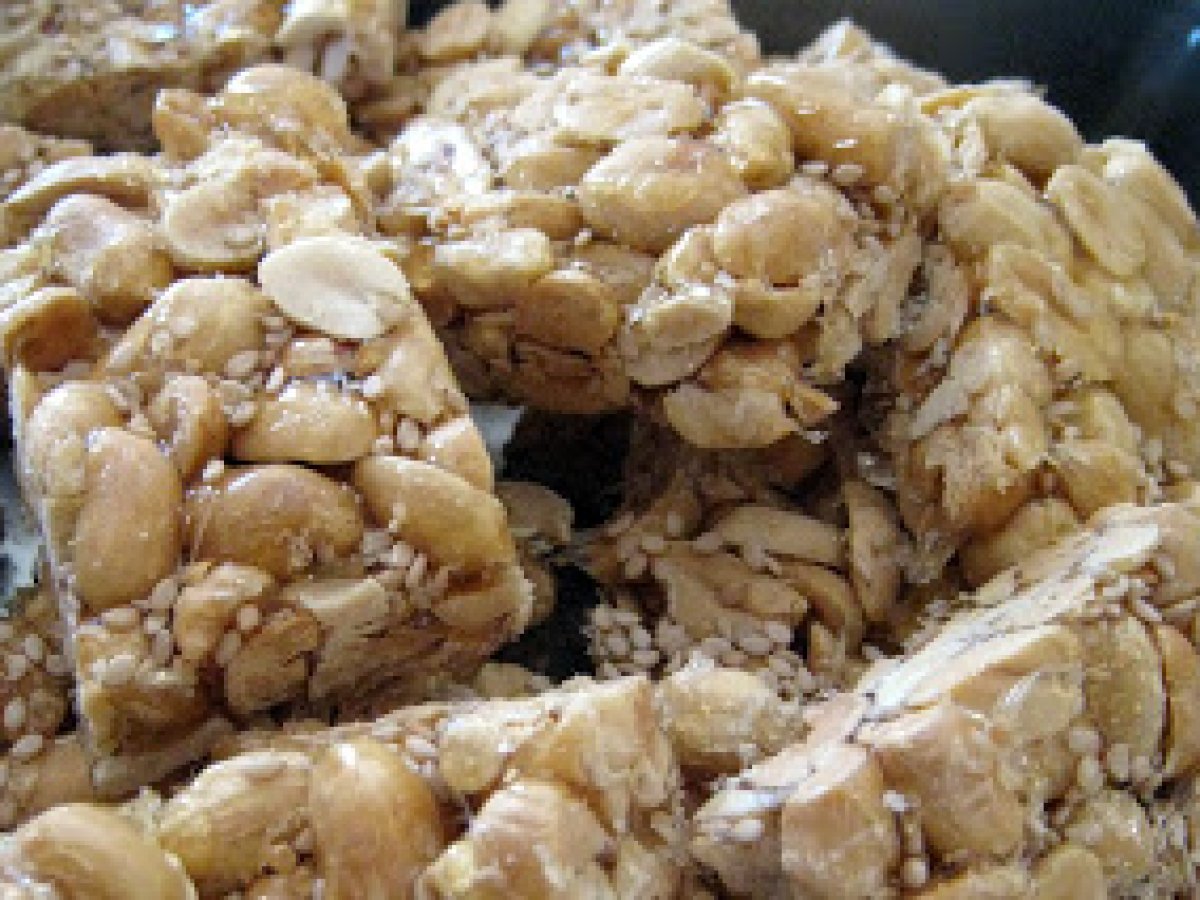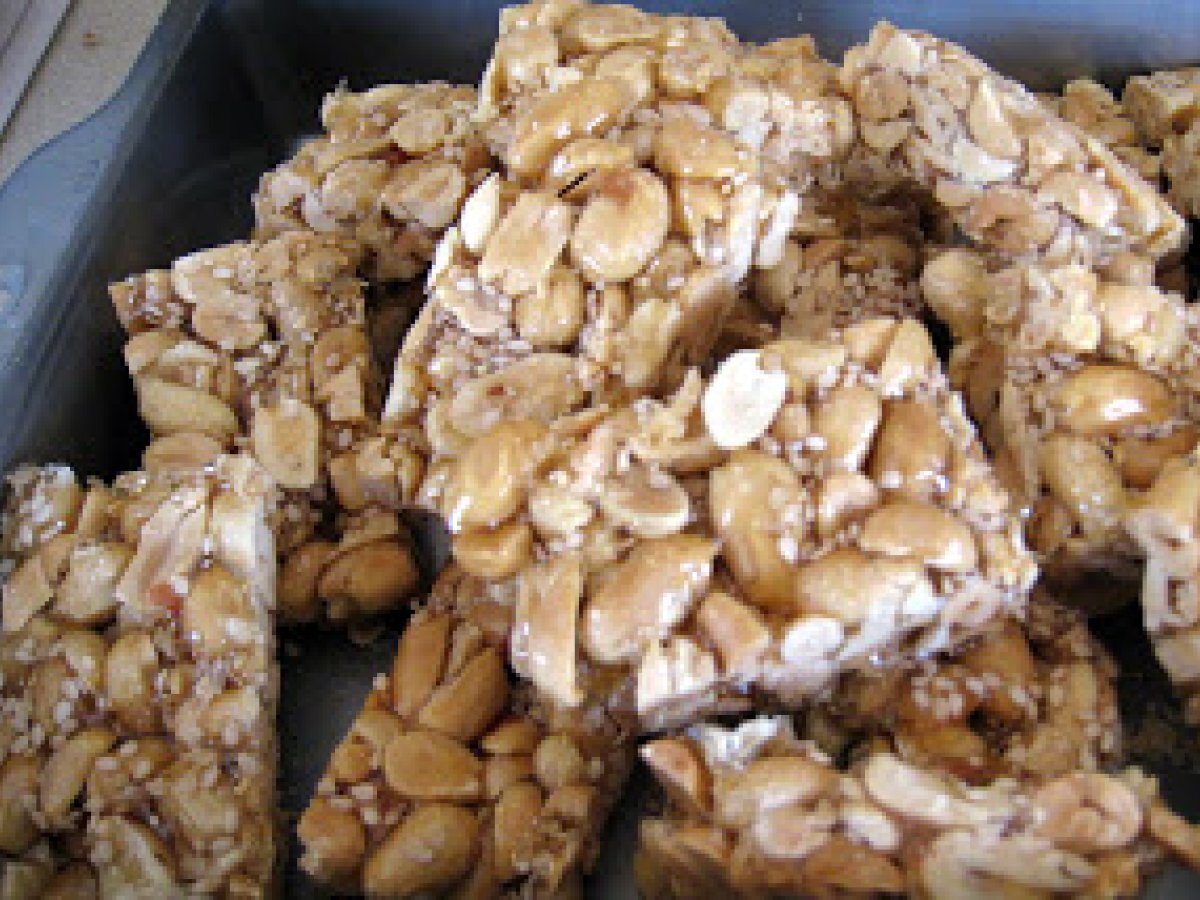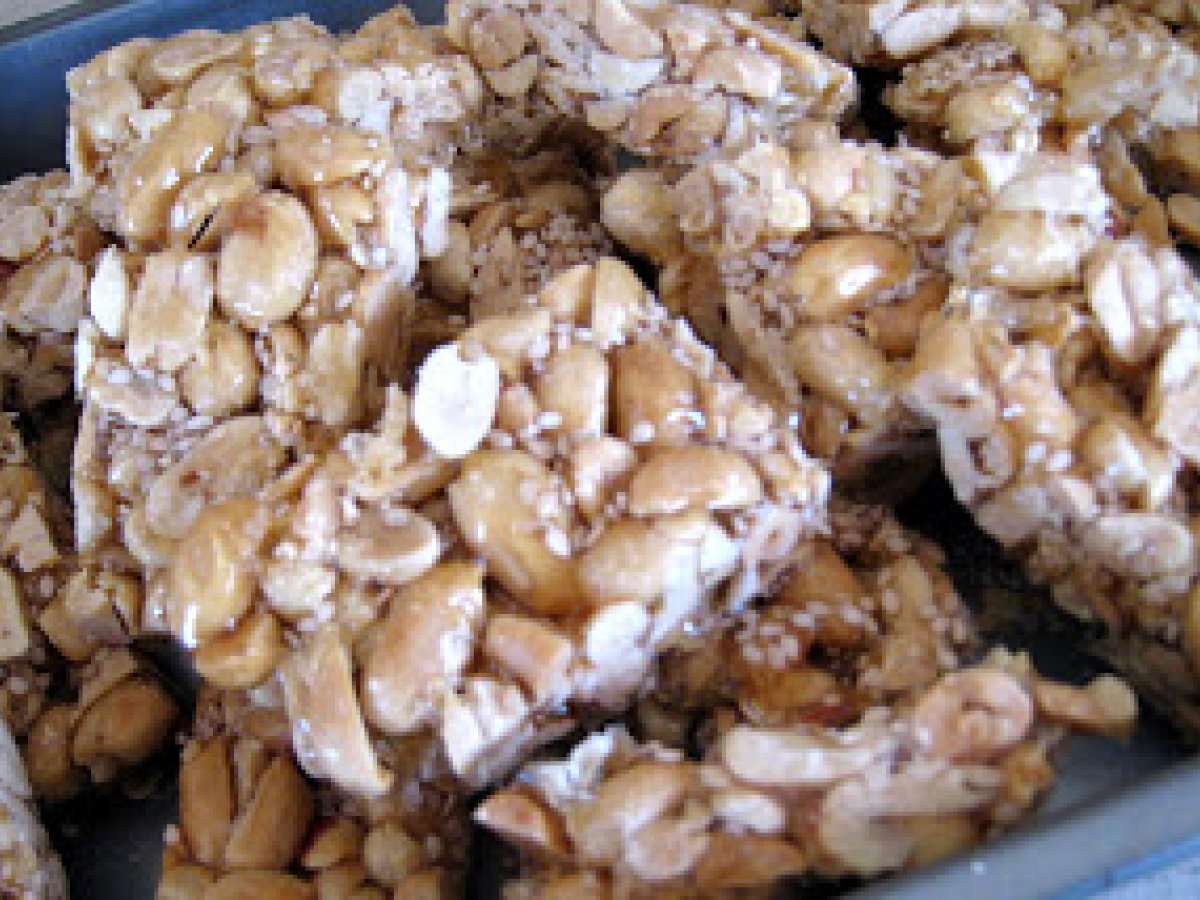 Questions:
You may like
Recipes