Evening madness - fried cheese balls
Evening madness - fried cheese balls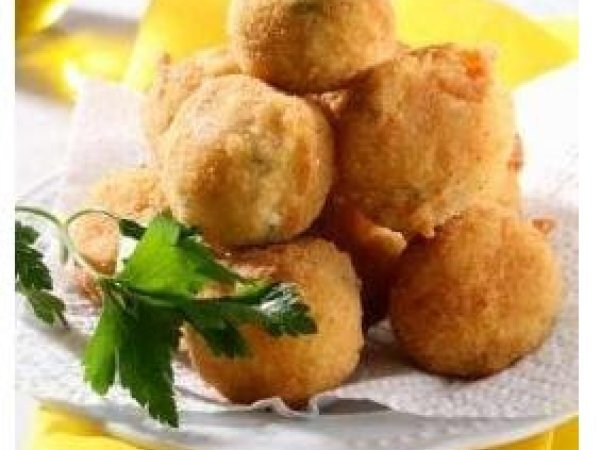 It is a misconception that eating snacks leads to weight gain. If you eat healthy snacks, then there is a benefit of it.
Ingredients
1 cup grated cheese
---
1/4 cup all purpose flour
---
---
---
1/2 teaspoon chili powder
---
1/2 teaspoon baking powder
---
1/2 cup bread crumbs
---
oil for frying
---
Preparation
In a large bowl mix cheese, flour, eggs, black pepper, chili powder, baking powder and salt to taste making a thick consistency.
Beat it into a fluffy batter. Take care in beating, as a proper batter makes cheese balls tastier.
Leave it for 15-20 minutes.
Make round balls from the batter and brush them with breadcrumbs.
In a wok, heat oil and deep fry them, till golden in color.
Questions:
Related recipes
Recipes