Fried glutinous rice balls (banh cam & banh ran)
Fried glutinous rice balls (banh cam & banh ran)
These taste pretty good. Crispy on the outside and chewy on the inside. The sweetness is just perfect.
Preparation
Cook the mung bean with some water until tender. Remove excessive water and continue to cook until very soft. Take the mung bean out and use a potato rice to mash the mung bean.
Place the mung bean back in the pot and add in sugar. Mix well and continue to cook until dry. Slowly add in the all purpose flour until the mixture is thicker. Remove from heat and let cool.
While still warm, rub your hands with some flour and make the mung bean paste into small balls. It should be a size of half an egg or as small as you want. Let the mung bean balls to cool and place in refrigerator.
Mix the glutinous, rice flour, baking powder, and mash sweet potato together. Mix sugar in water and stir well. Then mix water with flour. Knead into a dough. Leave dough to rest for 2 hours.
The dough should be soft but not wet to handle. Divide the dough into balls double the size of the mung bean ball.
Flatten the dough and place the mung bean in the middle. Wrap it up and roll it in the palm into a round ball. Then roll it on the sesame. Remember the skin should not be too thick.
Heat enough oil to to cover at least halve the rice balls. The heat should be medium and fry the rice balls slowly. With the heat on medium, the dough can slowly expand and not explode. Fry until fluffy and golden brown.
Photos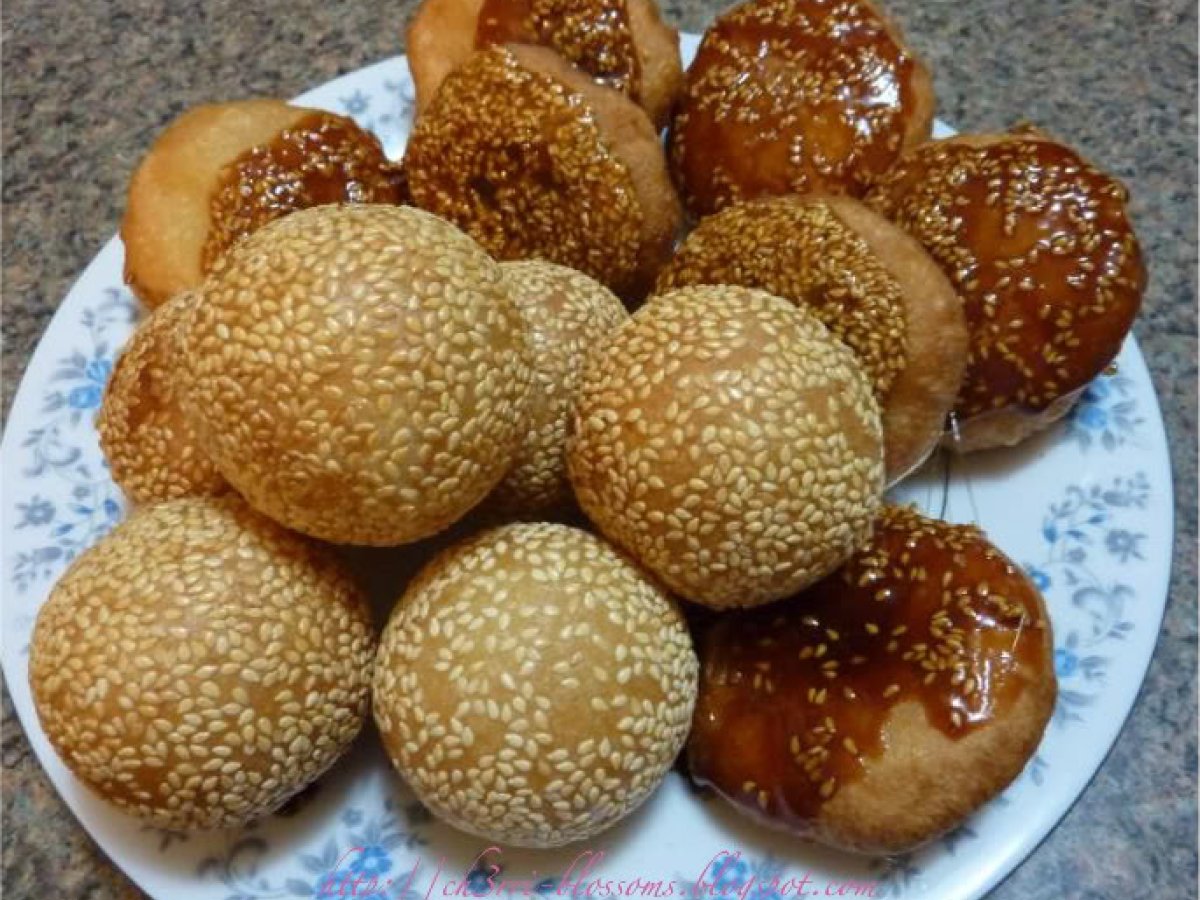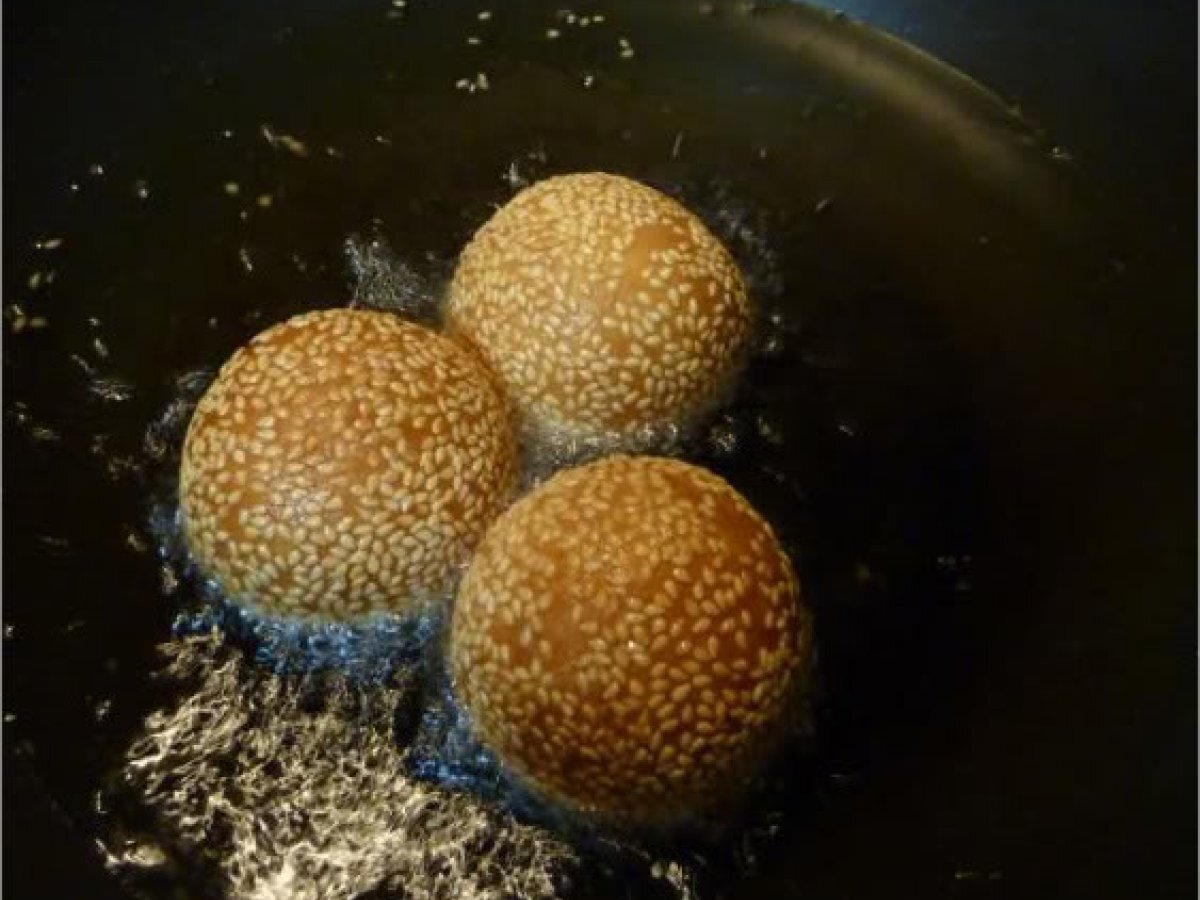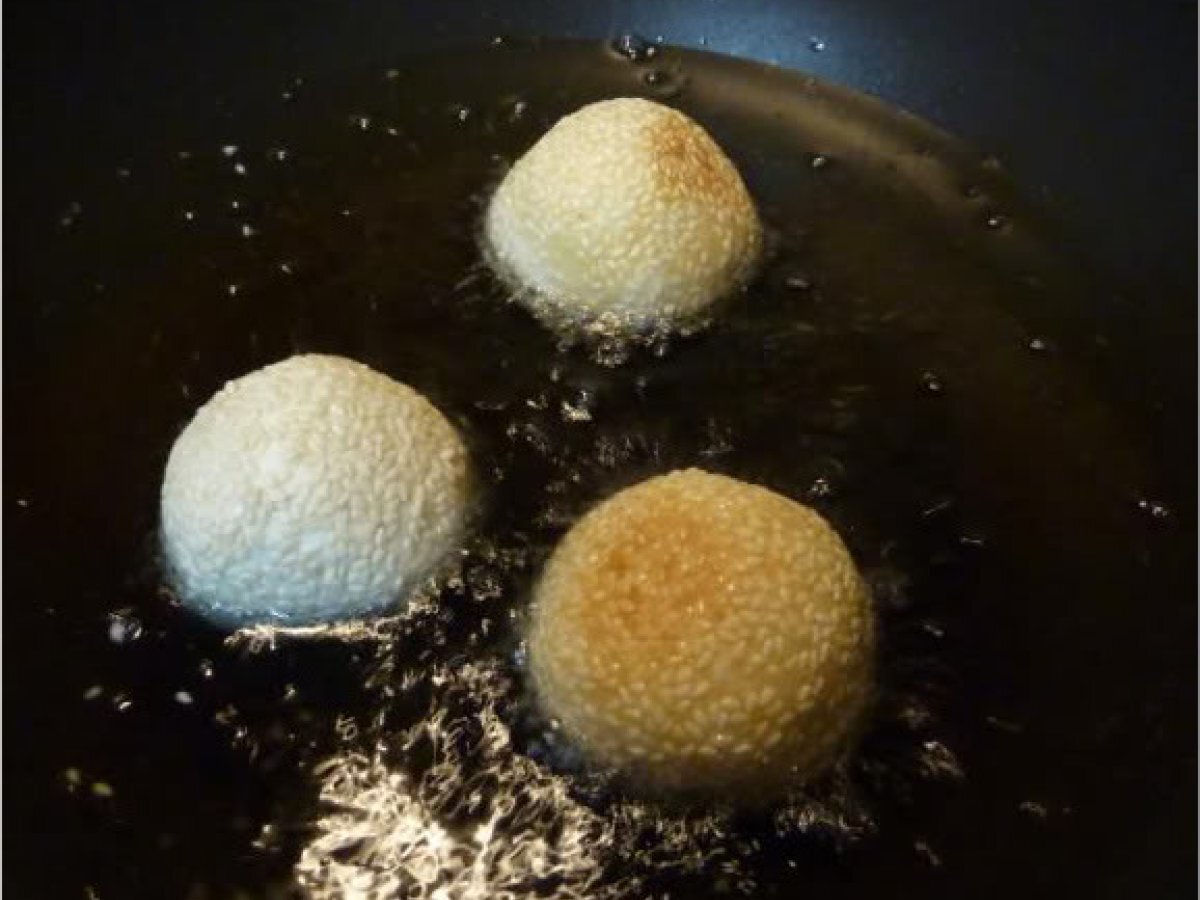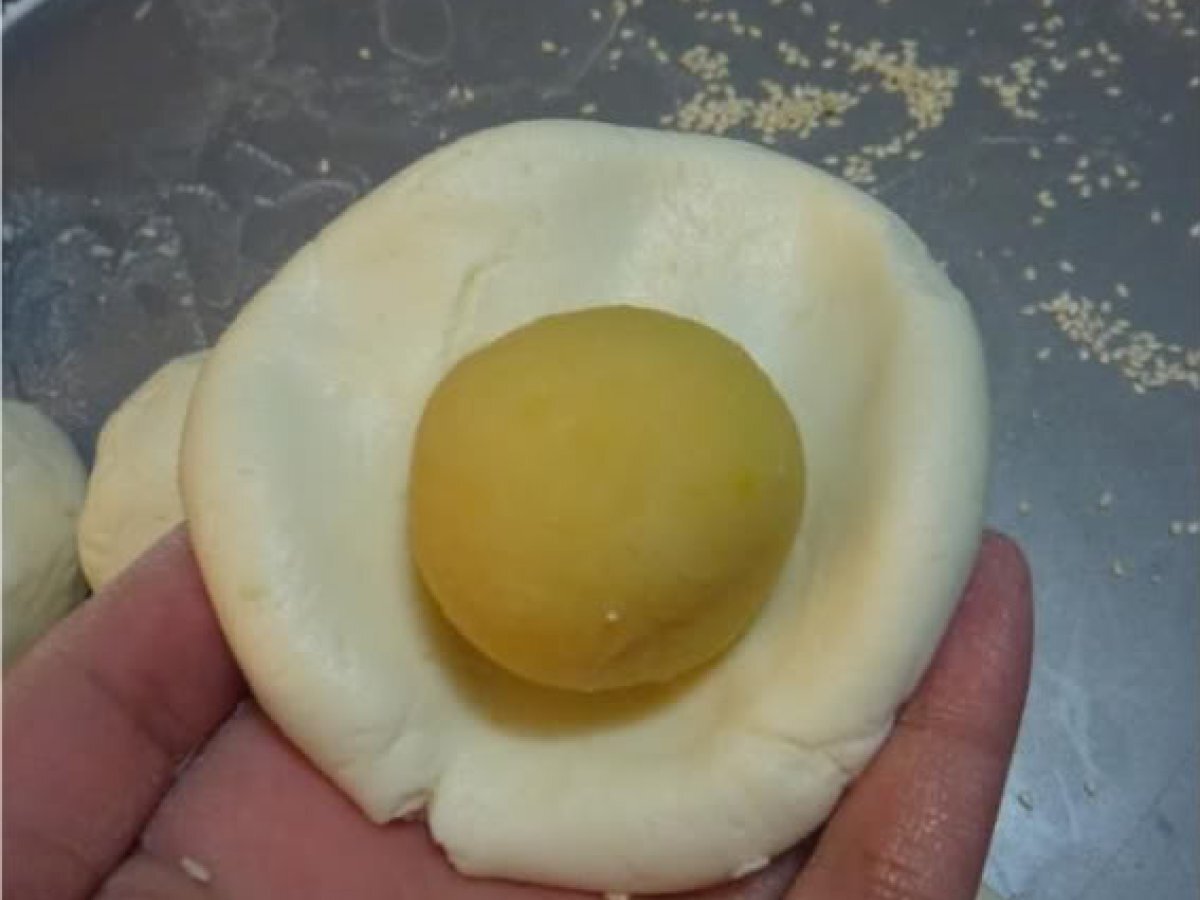 Questions:
Related recipes
Recipes