Heavenly hash brownies
Heavenly hash brownies
Preparation
Preheat oven to 350 degrees. Spray a 13x9 square baking dish with non-stick spray and line with parchment paper, leaving an overhang on opposite sides so that you can lift out the bars when they are done.
In a small saucepan, melt the two sticks of butter and 4 tablespoons cocoa. Set aside. In a large mixing bowl, beat together the eggs, sugar, and vanilla until thickened.
Mix in the cooled butter and cocoa mixture.Add in the flour, nuts, and salt. Pour mixture into the prepared pan and bake for 40 minutes.
Remove from oven and immediately pour bag of marshmallows on hot brownies; set aside and prepare icing.
For the icing:
Combine all icing ingredients, except vanilla, in a saucepan and heat over medium-low heat, until butter melts, and the icing is thick and creamy. Stir in the vanilla. Pour hot icing over brownies. Allow to cool completely before cutting into squares.
Photos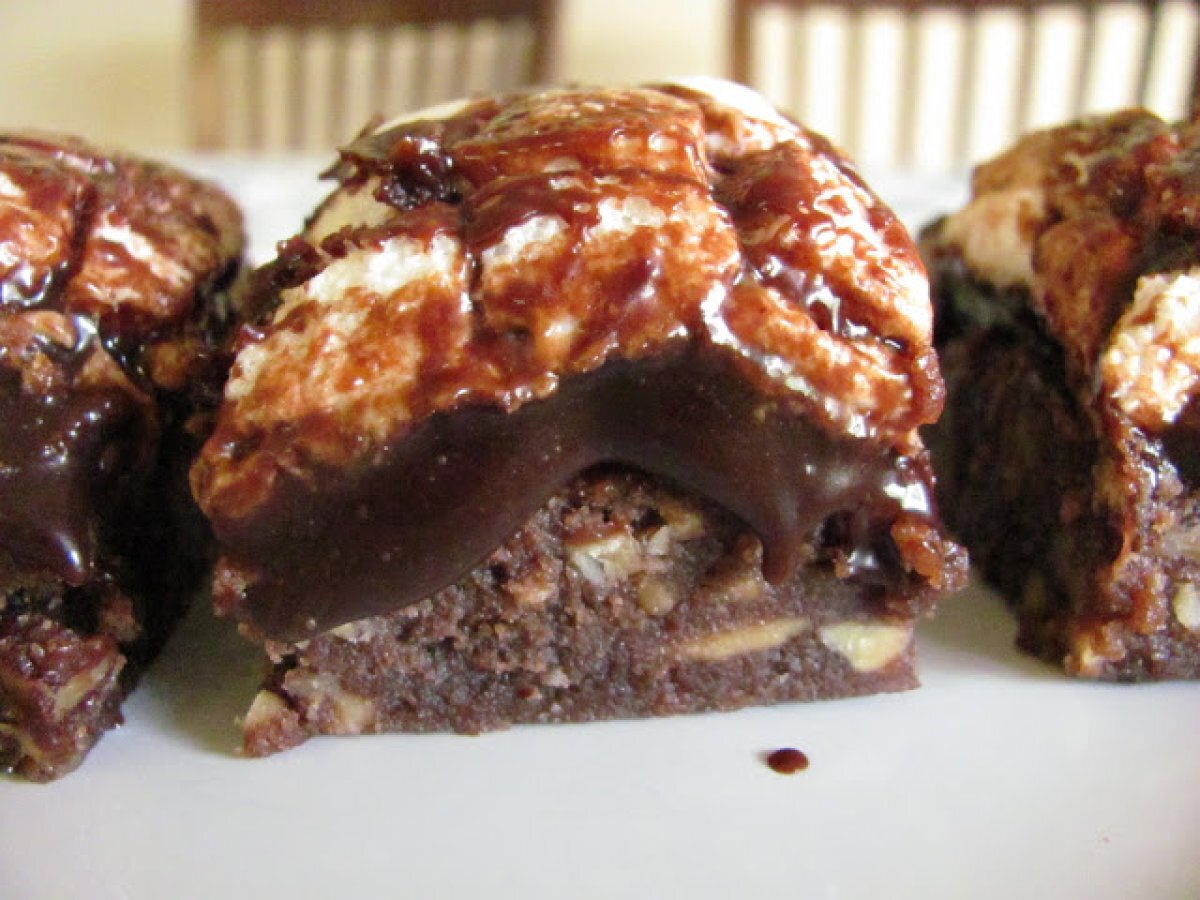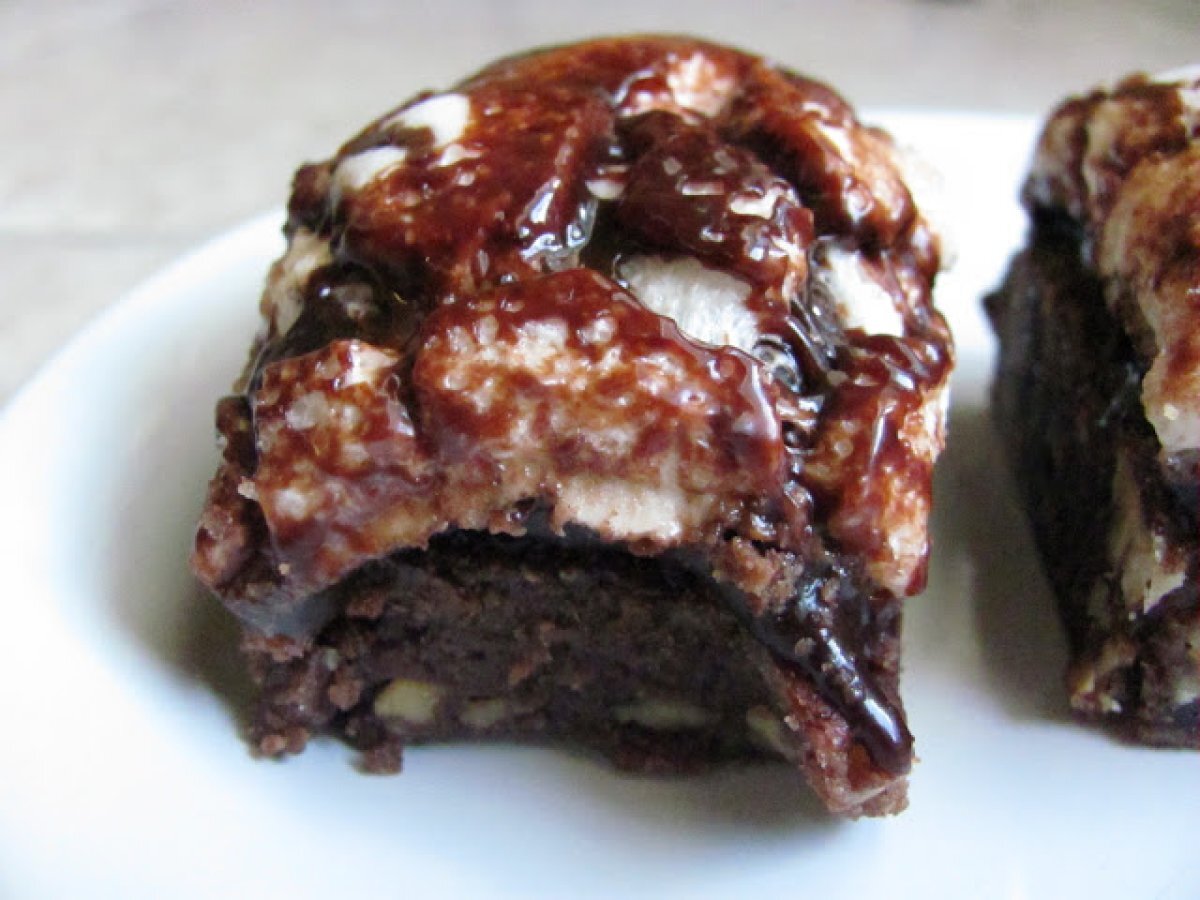 Questions:
You may like
Recipes