See's gooey brownies
See's Gooey Brownies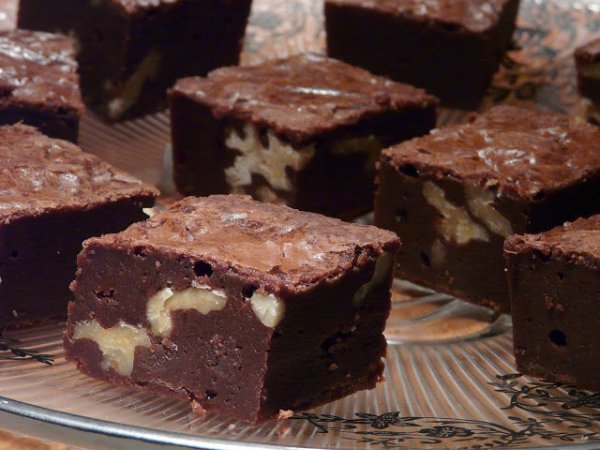 Preparation
Place condensed milk, chocolate chips and butter in a glass bowl.
Microwave on medium for one minute. Stir until smooth.
In a small saucepan, melt remaining 1/2 lb of butter, stir in sugar. Add to chocolate mixture. Beat in the eggs one at a time. Stir in vanilla, flour and salt. Fold in nuts.
Line 13 x 9 x 2 inch baking pan with foil leaving an overhang at each end. Butter foil. Bake at 350°F for 30-35 minutes. Do not over bake.
Place pan in freezer. This stops the baking process. When brownies have cooled use foil to remove from pan. Peel off foil. Cut brownies into bars and then into squares.
Easy to pull a bar out of the freezer when the craving for a brownie hits.
Questions:
You may like
Recipes