Gluten Free Mexican Brownies
Gluten Free Mexican Brownies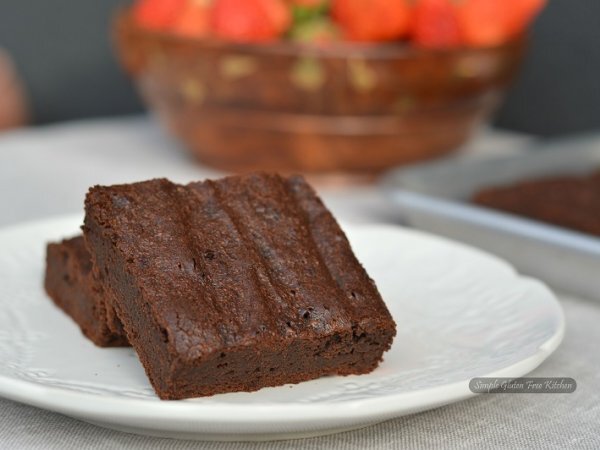 Incredibly fudgy and chocolatey brownie.with a hint of spice.
Ingredients
200 g dark
chocolate
(60-70% cocoa), roughly chopped
---
1/3 cup Gf all-purpose flour or brown
rice
flour with a pinch of xanthum gum
---
3
eggs
at room temperature
---
1 cup organic unrefined cane
sugar
---
3/4 cup
butter
at room temperature
---
2 tsp Ceylon cinnamon
---
2 tsp vanilla extract
---
1/4 heaped tsp cayenne pepper
---
pinch of salt
Preparation
Preheat oven at 350 degrees. Butter a 9x9 inch pan. For easy removal, I highly recommend fitting a piece of parchment paper over the bottom and 2 sides of the pan, leaving about a 2 inch overhang on either side.
Place butter and chocolate and into a microwave safe bowl and heat on high for 1 to 2 minutes, stirring every 30 seconds to melt the chocolate.
Stop the heating process before the chocolate is completely melted. Continue stirring and the residual heat contained in the melted chocolate will help melt the rest.
Add the sugar and vanilla whisking until completely combined. Don't worry if it looks gritty; it will become smooth once you add the eggs and flour.
Whisk in the eggs, one at a time, beating thoroughly with each addition.
When the batter looks well blended, add the flour, salt, cinnamon and cayenne pepper and stir until fully incorporated, then beat with the wooden or plastic spoon or spatula.
Pour batter into prepared pan, smoothing out the top.
Bake for 20-25 minutes, or until a toothpick inserted into the brownies comes out with some moist crumbs attached.
Let brownies cool about 20 minutes before removing with the parchment overhang and placing on wire rack to cool completely.
They will stay good for 4 days or so in airtight container on counter.
Questions:
Related recipes
Recipes
Related articles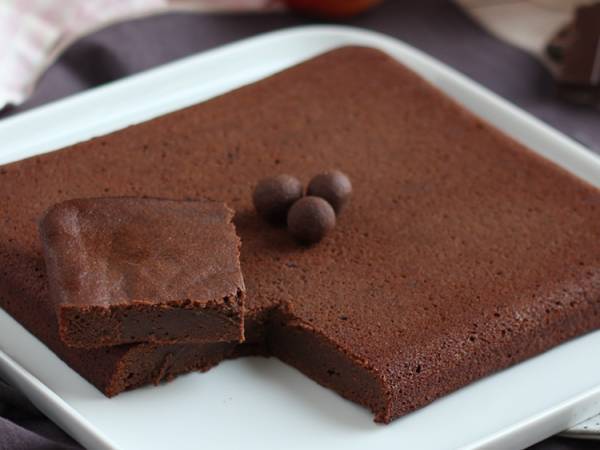 Easy and tasty butter free desserts!