Gluten-free dairy-free sugar/waffle cones
Preparation
Heat waffle cone press to about darkness level 3-4. In a medium mixing bowl, whisk together the egg, egg white and salt. Blend well with fork.
Add the sugar, blend until sugar dissolves. Add coconut oil (or substitute), white rice flour and vanilla. Whisk to combine.
When your light comes on and the machine is hot, spoon 2 full tablespoon. of batter into the center of the waffle plate. Press down lid and let cook 60 seconds, check for doneness, if more time is needed, go another 30- 60 seconds.
When waffle cookie is ready, lift off the press with a spatula gently, and place on a clean flat towel, using the cone shaper tool roll the cookie, making sure to pinch the bottom so you don't end up getting dripped on.
To cool, place cone upright in a tall iced tea glass, and get to work on the next one. You can also make them into cookies (Pizzelles) and serve those with ice cream in a bowl.
Spray the plates first with non-stick spray.
Photos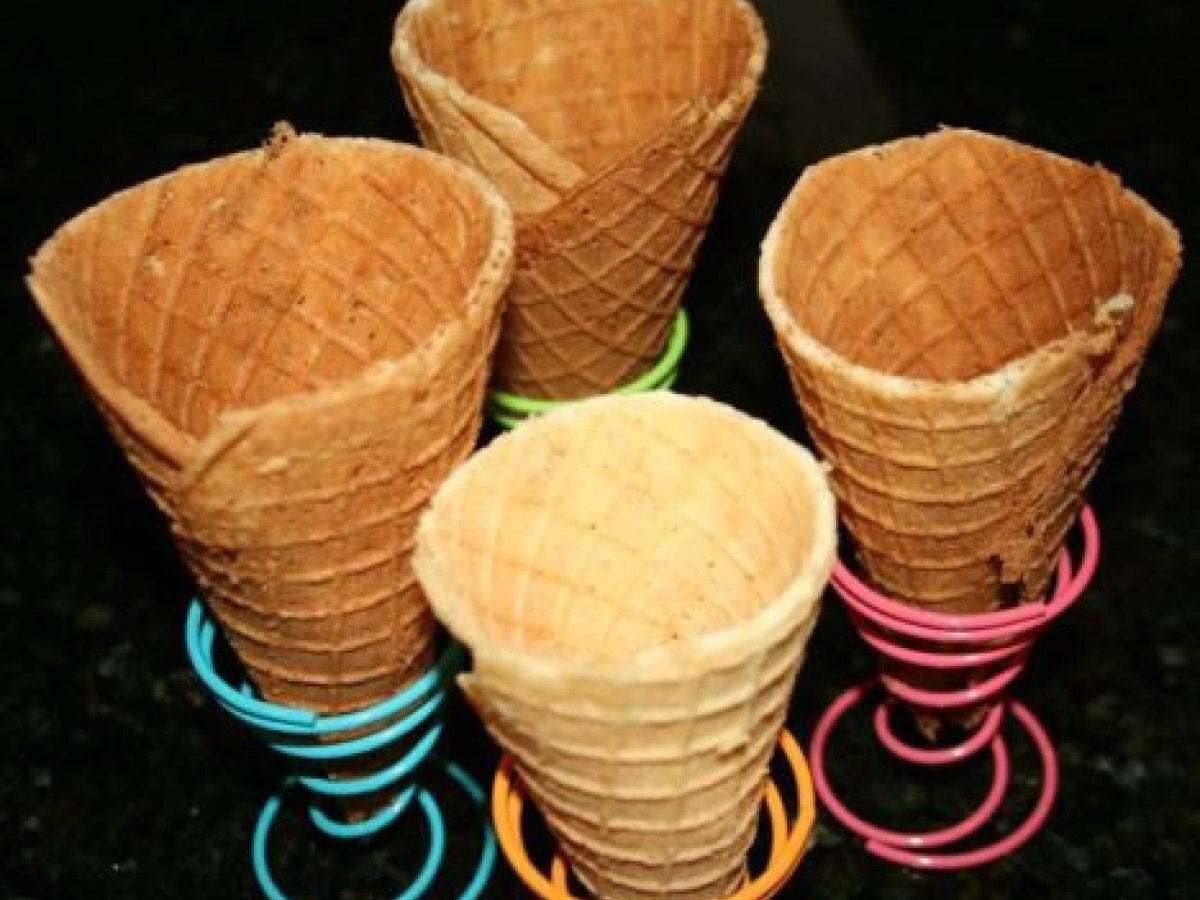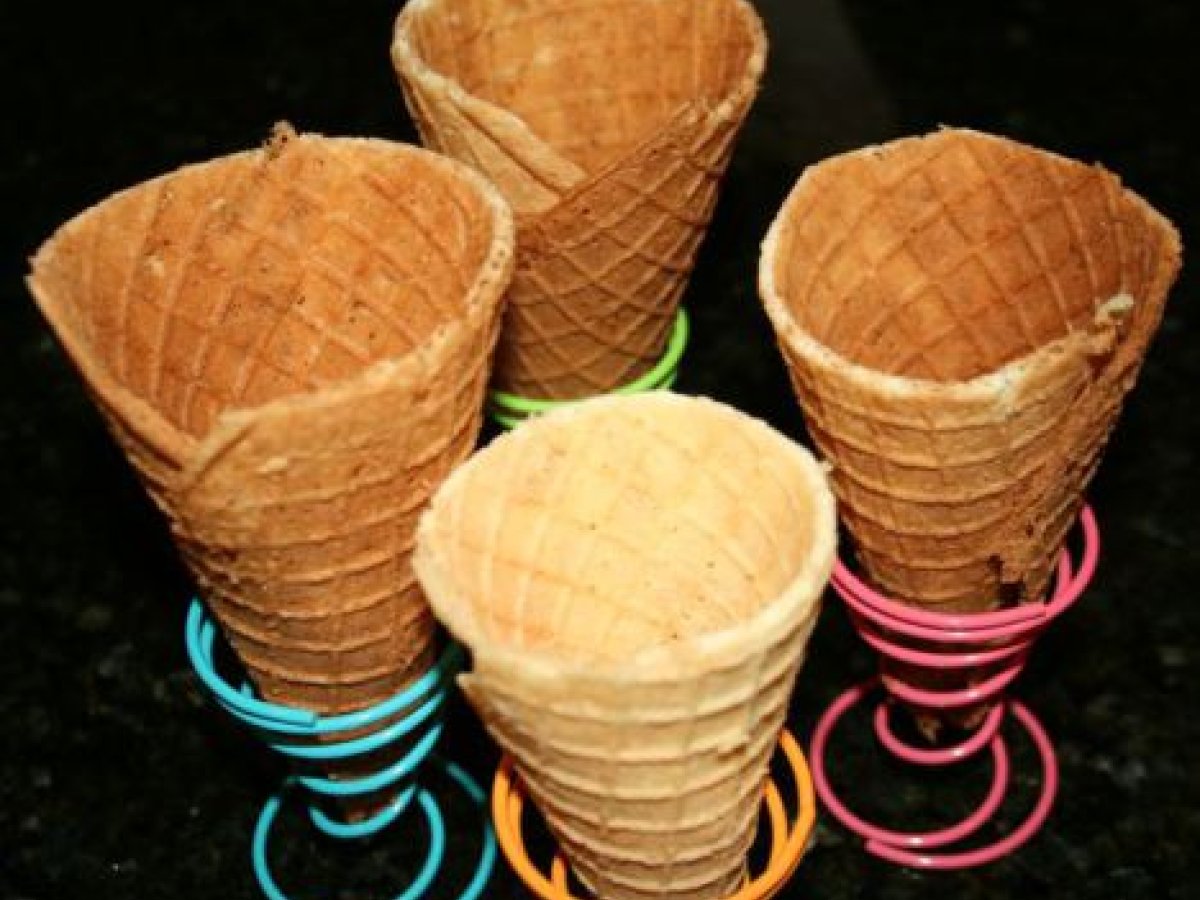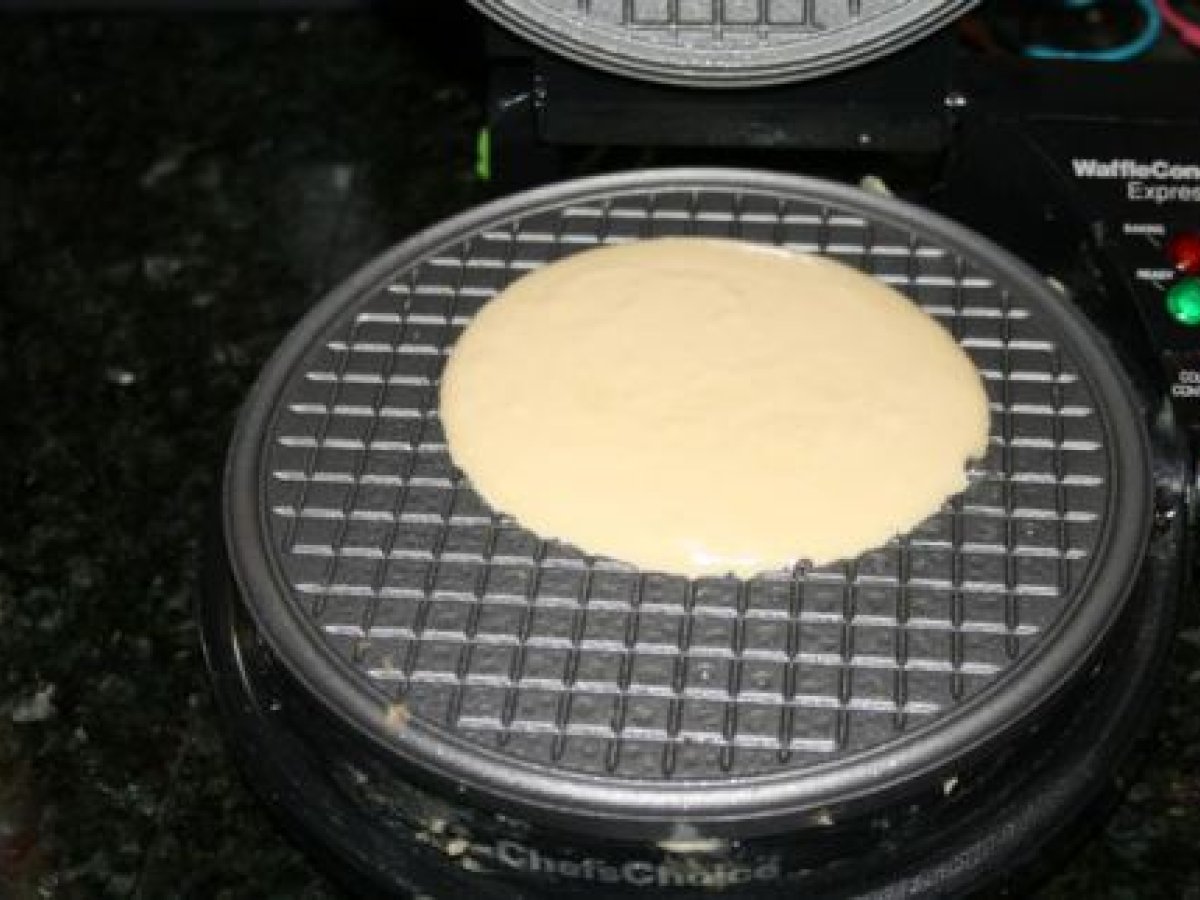 Questions:
Related recipes
Recipes