Homemade wholemeal pasta
Homemade wholemeal pasta
Preparation
Place flour on your working surface, make a heap with a well in the middle. Crack eggs into the well and slowly mix together with your hands. Keep mixing until a dough is formed.
Knead for about 10 minutes until elastic and smooth. Divide dough into 2 pieces for easy handling.
Sprinkle some flour on the surface of the dough and run this through the pasta machine roller set on widest setting.
Turn the dial to the next narrowest setting, feed dough through the pasta machine again. Repeat until you get the thickness you desire.
Let dough stand for about 10 minutes until slightly dry. Attach pasta cutter onto machine.
Feed dough through the cutter. Lightly flour pasta to prevent sticking. Dry pasta on a rack or cook it straightaway.
Cook pasta in a large pot of salted water. Pasta is done when it floats onto the surface of water.
Photos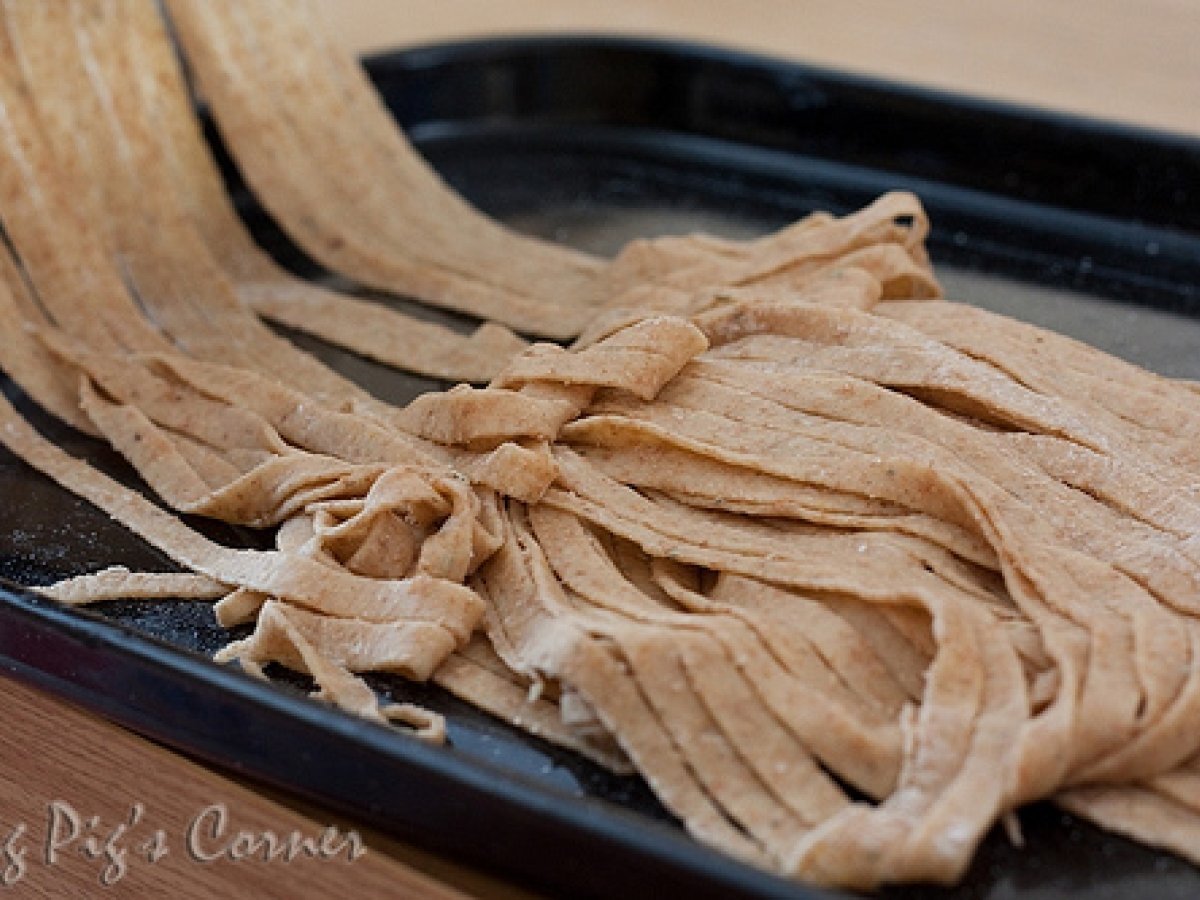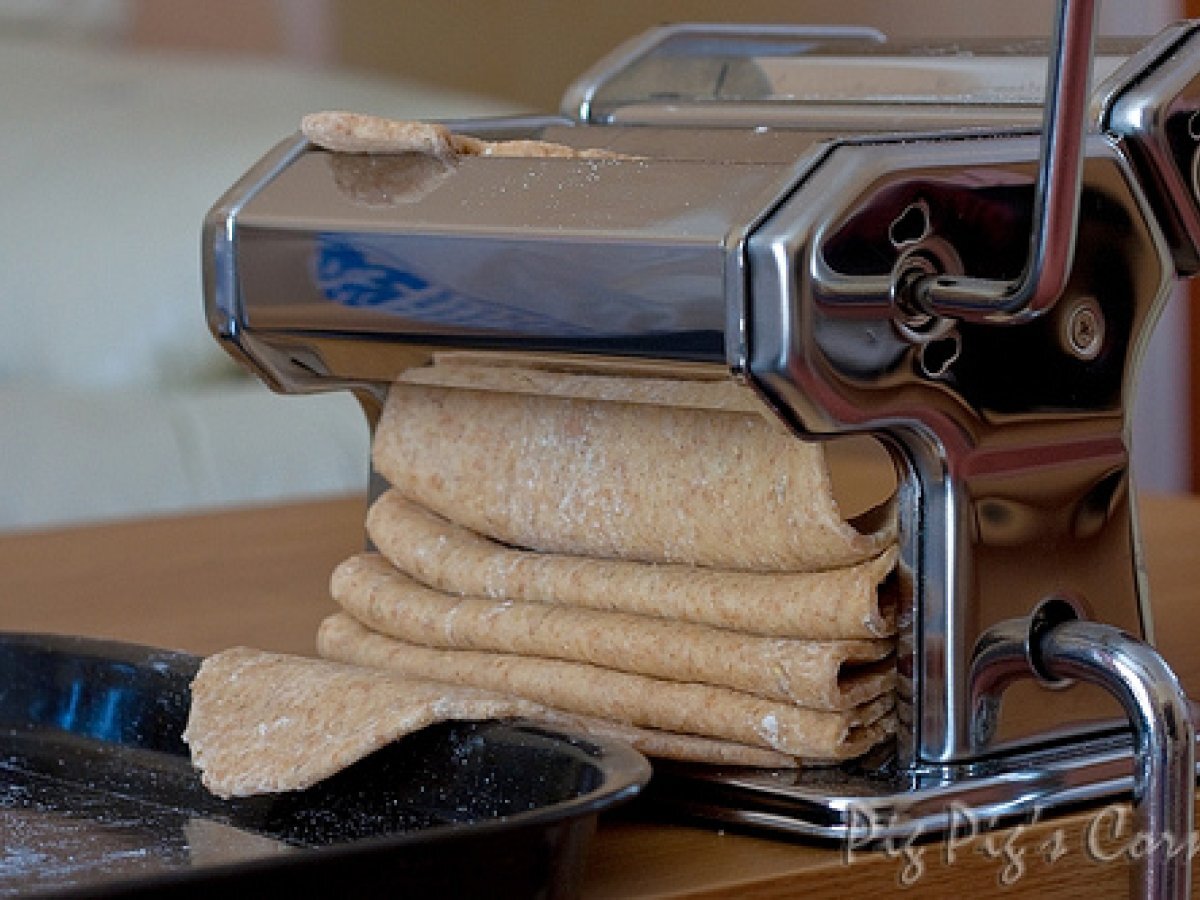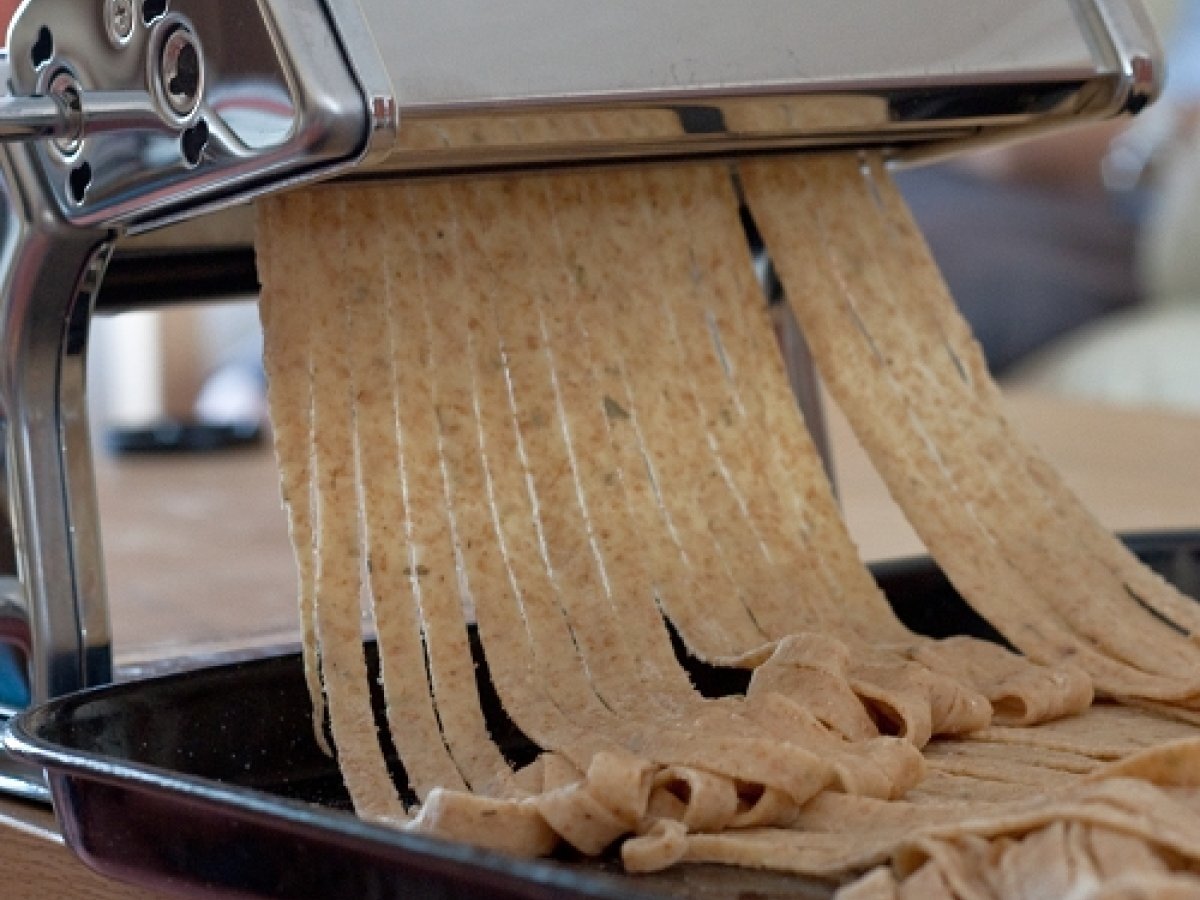 Questions:
Related recipes
Recipes