How to make gorgeous homemade sugar cookies at home. move over, cookies by design.
How to make gorgeous homemade sugar cookies at home. move over, cookies by design.
Preparation
To make the sugar cookies:
Add all dry ingredients into a standing mixer with a paddle attachment. Mix on LOW until combined. If you put it on a higher setting, you'll end up wearing the dry ingredients. With mixer running on low, add in the cold butter pieces a few at a time until a crumbly, wet dough starts to form. You may to increase to speed as the dough thickens. Make sure you do not let it come together into a ball of dough, as you still have to add the cream cheese and vanilla paste. With the mixer still running, add the vanilla paste and cream cheese and mix on low until dough forms large clumps. Turn the dough out onto a clean surface and knead lightly to finish. Break the dough into four equal portions and rap in plastic (13-14 oz. each). Chill for at least an hour, then roll out until the dough is 3/8-1/4 thick. Cut or shape as desired. Re-roll scraps only once. Freeze shapes before baking and do NOT thaw before putting them in the oven. When ready to bake, preheat oven to 325 degrees. Line a sheet pan with parchment paper or a silpat (nonstick) liner, add the frozen shapes and bake until the edges are a light golden brown and the center feels just set.
To make the royal icing:
Put sifted powdered sugar and cream of tartar into the bowl of a standing mixer, fitted with the paddle attachment. Start the mixer running and begin streaming in the egg whites, mixing until the mixture comes together and resembles the consistency of toothpaste. If you need to, go check your tube of toothpaste. It doesn't run out of the tube or leak. It's a pretty sturdy consistency. If icing is too thick, as a tiny bit more egg white -- a little bit goes a LONG way -- until the proper consistency is achieved. If the icing is too thin, add a little more sifted powdered sugar until you get the consistency you're after. Store the icing in an airtight container, with a damp paper towel pressed to the surface of the icing. Wrap in plastic wrap twice. Keep refrigerated until ready to use. Keeps about 3-4 days.
Okay, now let's get to the good stuff... how to make and decorate the cookies!:
Combine dry ingredients with butter until it forms dough chunks. Add vanilla and cream cheese and mix until combined. Separate dough into four equal packs; chill for at least an hour. Roll out dough to 3/8?-1/4 thick, cut as desired. For easy clean-up, roll the dough between two sheets of wax paper and used a 4" flower cookie cutter. While dough is soft, insert 6" - 8" lollipop sticks into each cookie, gently pressing down. Cover with second piece of wax paper, transfer to freezer and freeze until solid, at least one hour. When ready to bake, preheat oven to 325 degrees. Place cookies on parchment-lined sheet pan stick-side down.
Bake until edges are light golden brown and centers feel set. Let cool for a few moments before transferring to a cooling rack.
Mix a batch of royal icing and depending on how many colors you need, you may want to separate it into bowls. Then, using food coloring , mix the icing until it's the shade/consistency you're looking for. Insert into a piping bag and begin to decorate your cookies. Pipe an outer edge on flowers.
Observations:
Important note about the dough:
Since the dough is make primarily of butter, it softens very, very quickly. If you need it to harden a bit before working with it, roll out the dough between two wax sheets of paper . That way, if it gets too soft, you can throw it back into the freezer for a few moments and then bring it back out. That way none of the dough sticks to your counter top or cutting board, either!
Photos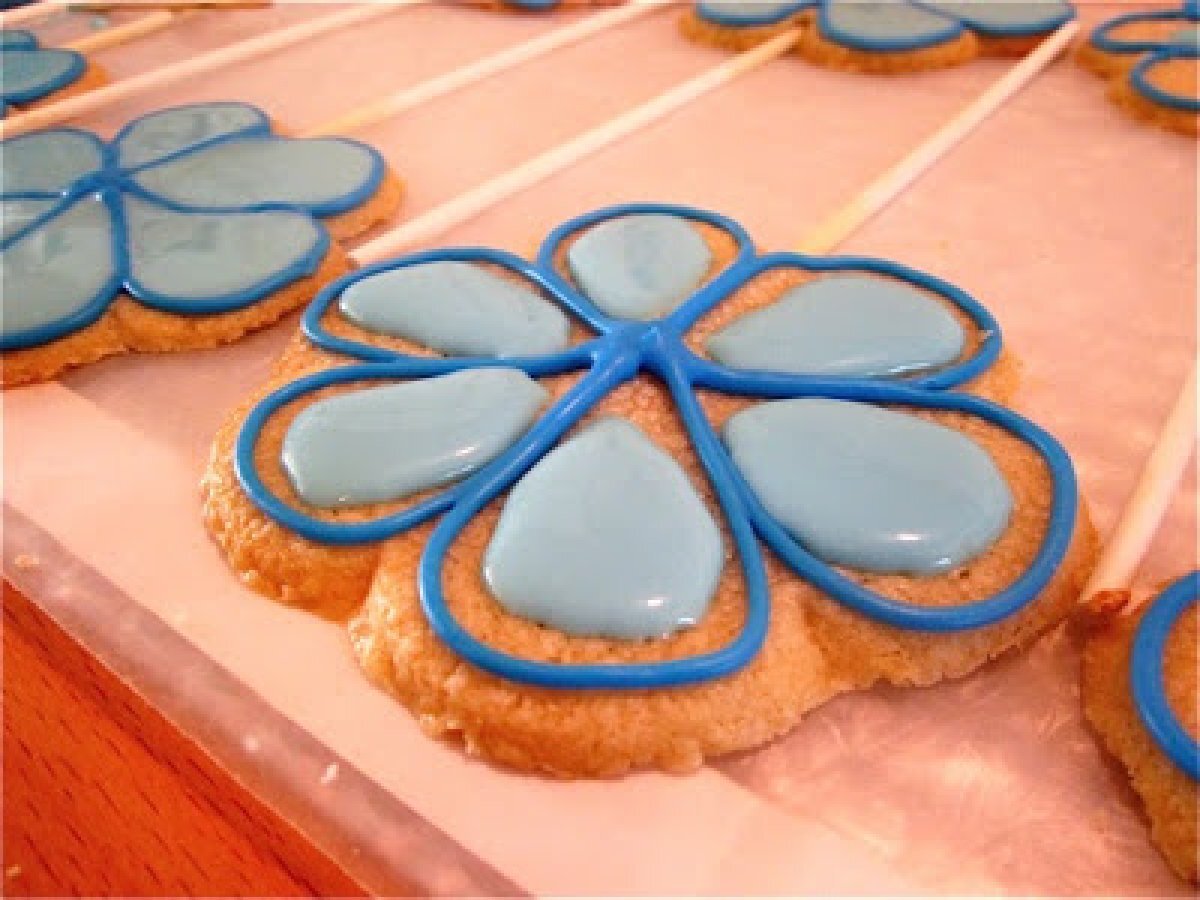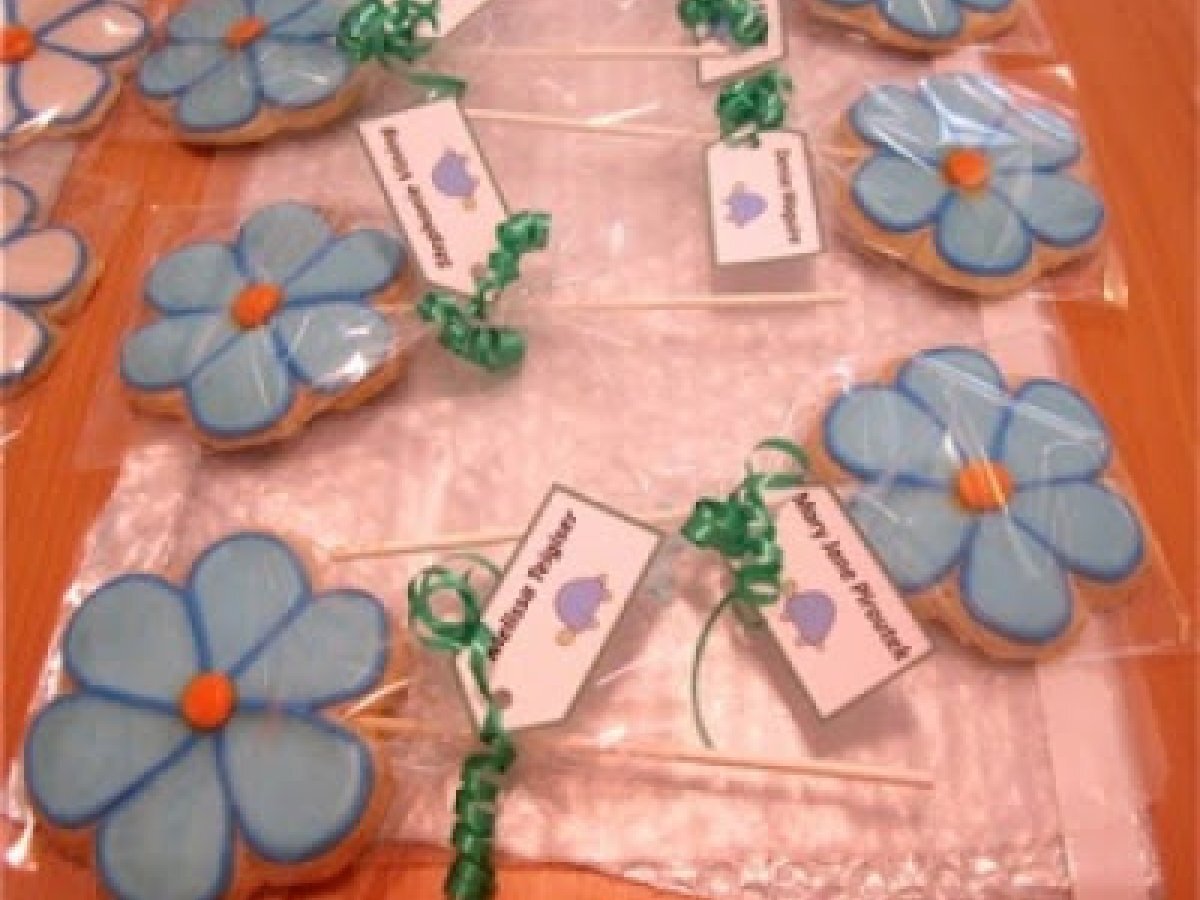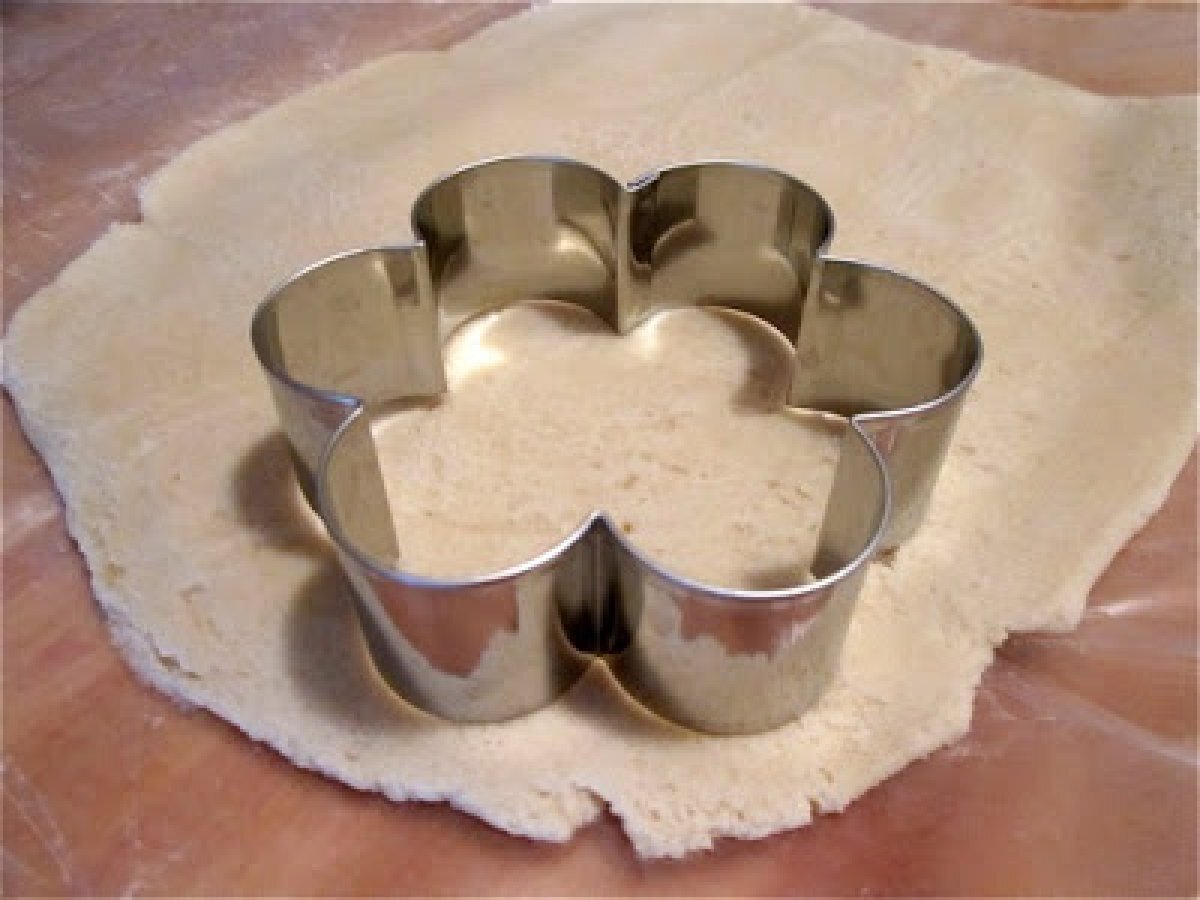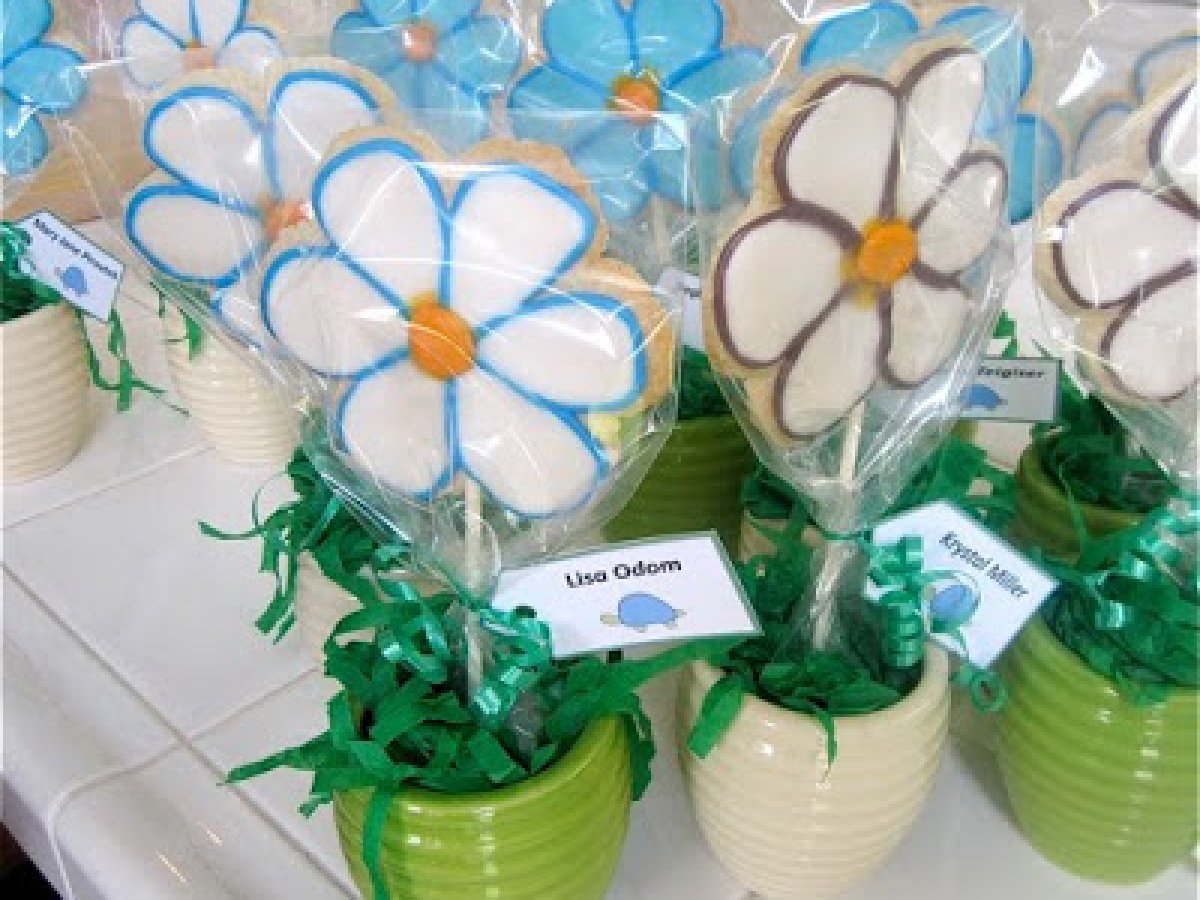 Questions:
You may like
Recipes
Related articles