Ichigo daifuku (strawberry mochi)
Preparation
Wash strawberries and remove the calyxes. Wrap a strawberry with about a spoonful of adzuki bean paste and rounds to make a ball.
Make 6 to 8 balls depending on the size of your strawberries. Put 2/3 cup of water and 1/4 cup of sugar in a microwave bowl and mix well.
Add glutinous rice flour in the bowl and mix well. Put the bowl in microwave and heat the dough for two minutes.
Remove and stir quickly. The dough will be somewhat heavy and very sticky. Dust a flat tray with corn flour. Also, dust hands with some flour.
Remove the hot mochi from the bowl to the pan by hands. Dust hands with more flour and divide the mochi into 6 to 8 pieces, depending on the size of the strawberries.
The mochi is hot and sticky, so be careful not to burn your hands. Make 6 to 8 flat and round mochi.
Put a piece of strawberry and adzuki filling on a mochi piece and wrap it by stretching mochi. Pinch the ends tightly to ensure that they stick together.
Lay each mochi, seam downwards, onto a plate lightly dusted with cornflour Repeat the process until all the dough has been used up.
Photos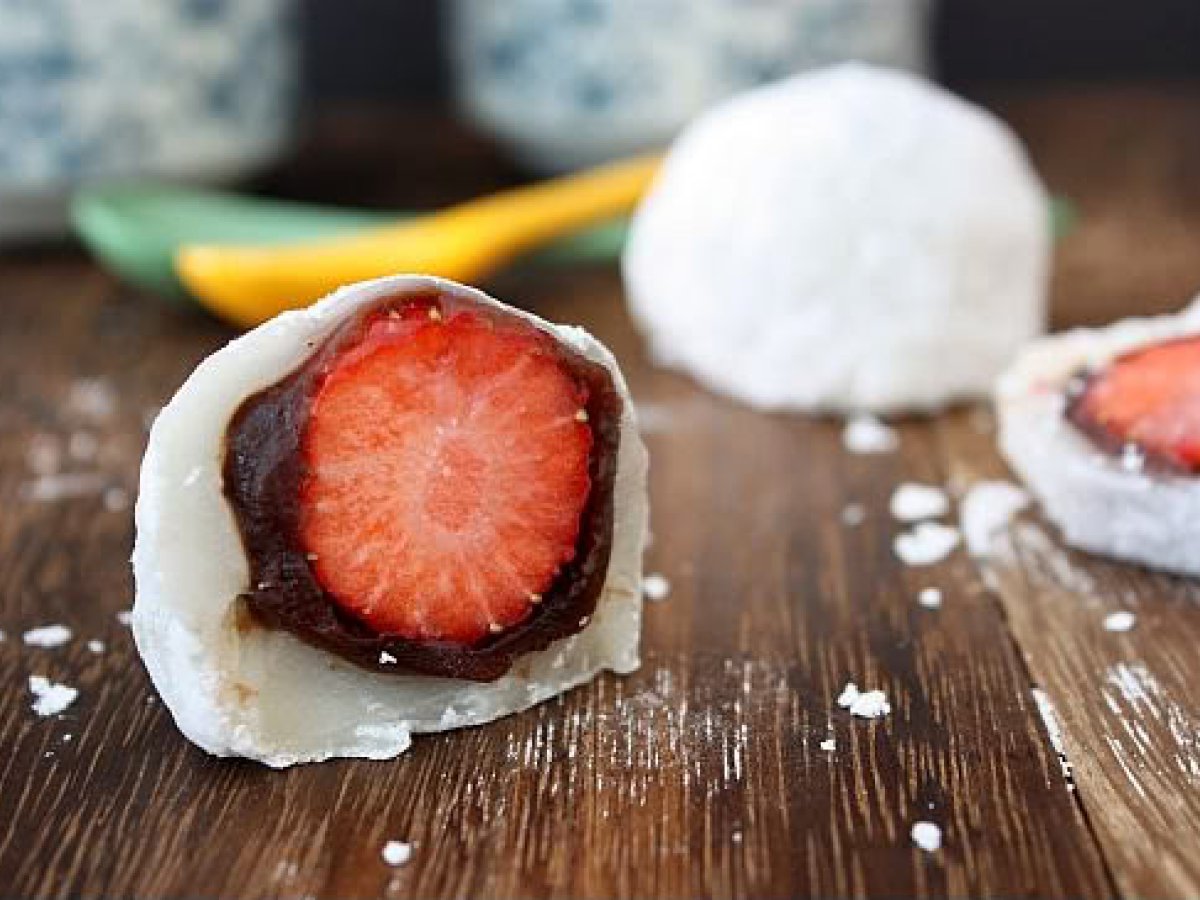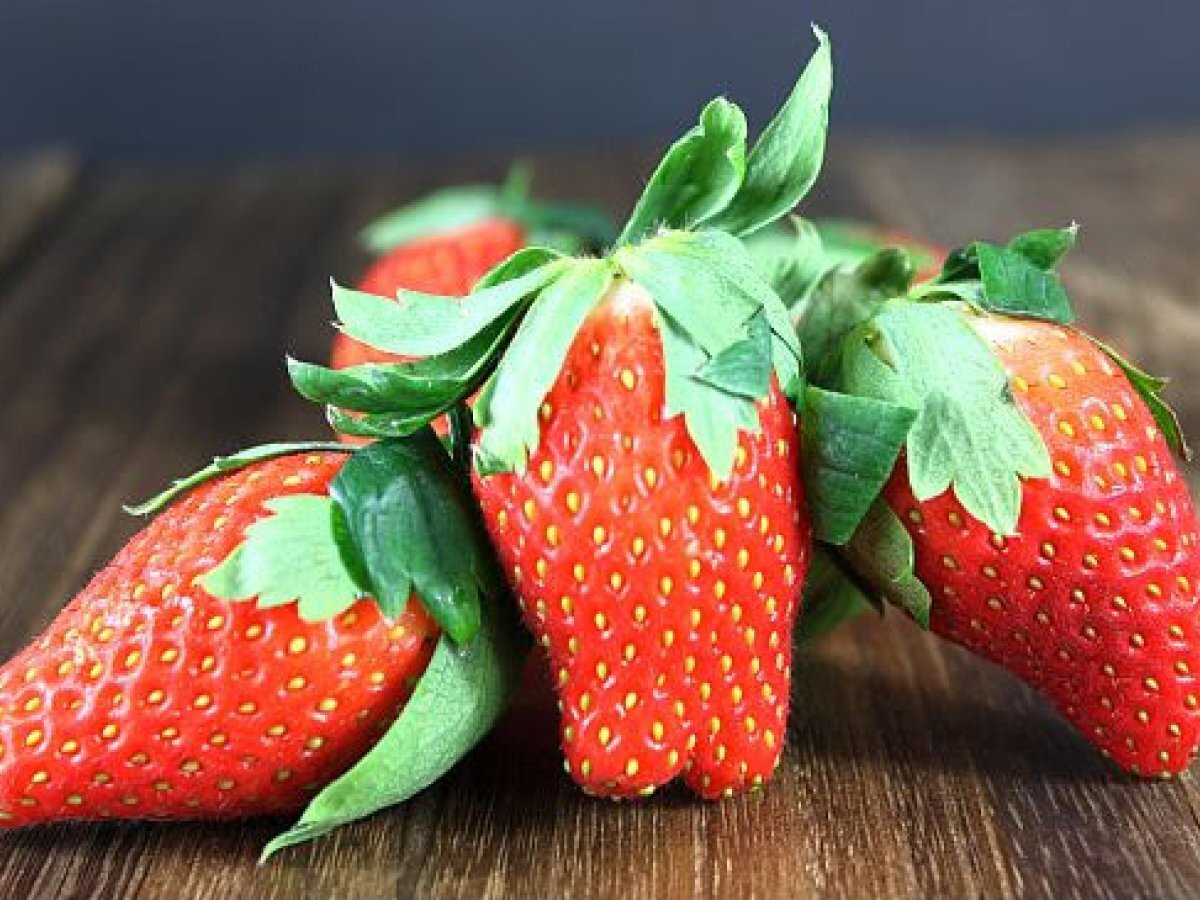 Questions:
You may like
Recipes