Bouchon strawberry sorbet (visit site!)
Bouchon strawberry sorbet (visit site!)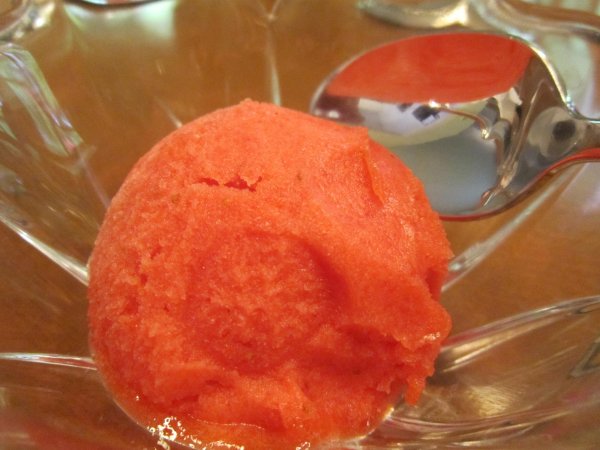 This luscious strawberry sorbet is so easy and just as satisfying as ice cream, but without any guilt!
Ingredients
---
---
2 tablespoons fresh
lime
juice
Preparation
Combine the strawberries, sugar, and lime juice in a blender and blend to a puree. Strain to remove the seeds. Refrigerate until cold.
Transfer to an ice cream machine and freeze according to the manufacturer's instructions.
Questions:
Related recipes
Recipes