Kek kukus / steamed cake
Kek kukus / steamed cake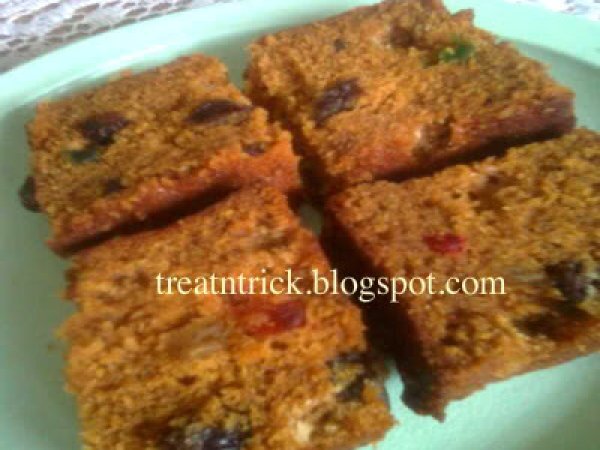 Preparation
Combine 2 tablespoons (from 600g) flour with fruit mix until well mixed. Sift flour and baking soda, boil water in the steamer, grease 2 of 7 x 7 in x 2.5 in deep pan.
Beat the butter and sugar until pale, add egg one at a time, stir on each addition. Using wooden spoon, add in the essence, nutmeg, flour and fruit mix, mix well. Do not overmix.
Melt the sugar until brown using medium heat, remove from heat and add the water, stir well. Pour the caramel into flour mixture and mix until well incorporated.
Place the cake batter into prepared pan, cover with aluminium foil and secured the edges with masking tape or rafia string.
Steam for 4 hours and checking water level every hour if not add boiling water to top up. Remove and let cool completely before slicing.
Related recipes
Recipes