Sesame street cupcakes
Sesame Street Cupcakes
Preparation
If you can't find white candy melts then just melt some white chocolate chips in a bowl, on 30 second intervals, stirring in between times until melted,
Then pour the chocolate into a sandwich bag, snip the end off and pipe circles and then fill them with white chocolate to make the eyes. Let them set to harden.
Fill 4 piping bags with each color of your frosting and fit with a small tip, or fill sandwich bags and snip a small corner, and squiggle the frosting over the cupcake to resemble fur. For Cookie Monster (blue) place 2 eyes and make 2 cross-eyed eyeballs with black frosting on him, and stick half of a Chips Ahoy cookie on the frosting for his mouth. - If you're having trouble keeping the cookie in his mouth, cut a slit in the cupcake and push the cookie in it slightly, it should hold better.
For Elmo (red) place 2 eyes and make eyeballs with the black frosting. Un-sandwich an Oreo and cut it in half and place it outside up (so there won't be any creme filling reminisce) for his mouth.
Make sure the straight edge of the Oreo is sticking up for his mouth. Stick a orange peanut butter M&M for his nose.
For Oscar the Grouch (green) place 2 eyes and make eyeballs with black frosting, then squiggle more black icing for his eyebrows.
Place a half of an Oreo, straight side down, for his mouth. With some red frosting, pipe a tongue on the bottom of his mouth.
Photos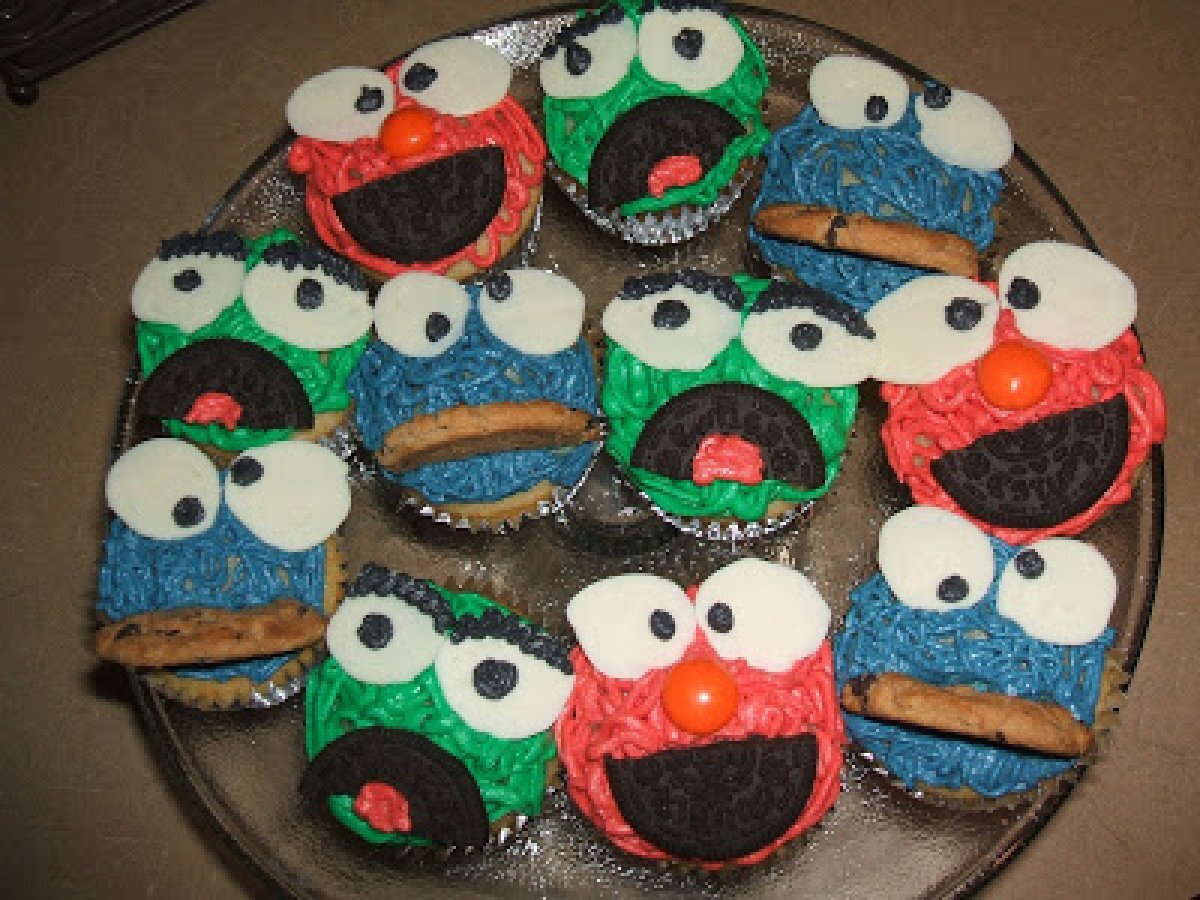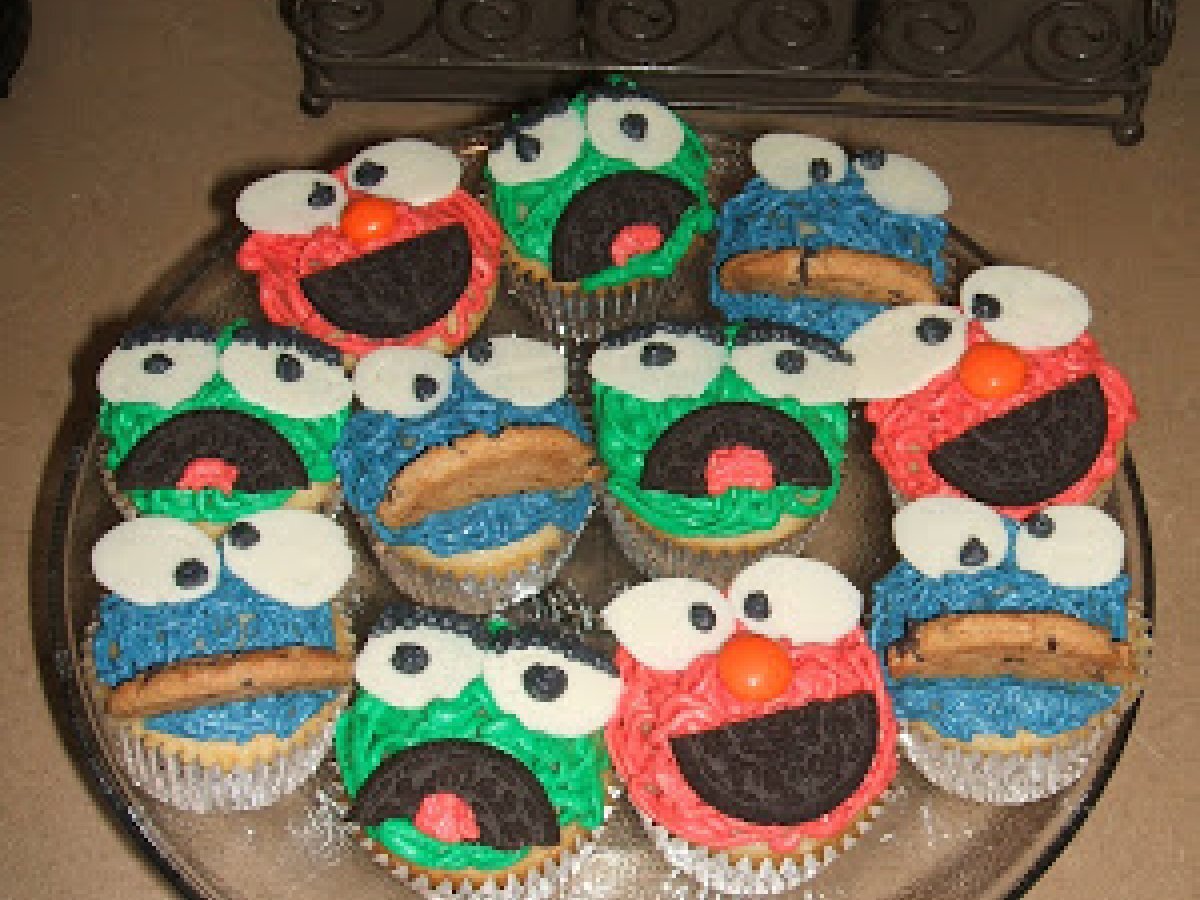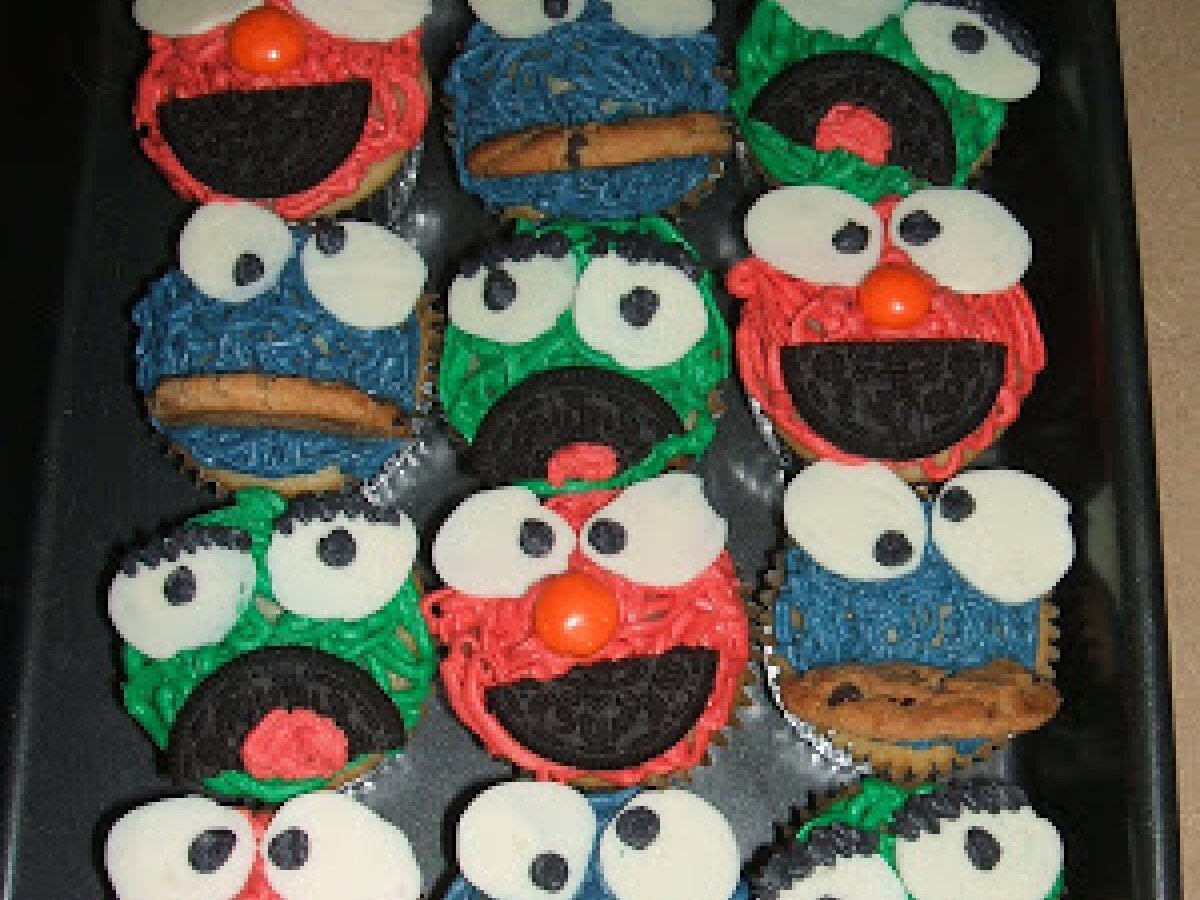 Questions:
You may like
Recipes