Edible Imagination: Alice in Wonderland - Wacky Cupcakes + September's Book!
Preparation
Center the rack in your oven and preheat to 350 degrees F. Line one muffin tin with cupcake liners or grease the pan or use paper souffle cups, also lightly sprayed.
In a medium bowl, whisk together the flour, sugar, cocoa, baking soda, and salt. Push 1 large crater and 2 smaller craters into the dry ingredients to make holes to pour in the wet ingredients - the kids loved this part.
Add the oil to the largest crater, then the vinegar and vanilla separately to the smaller craters.
Pour the water into the bowl, and using a spoon or spatula (or whisk gently) mix the ingredients until just a few streaks of flour remain and it is mostly smooth.
Fill the cupcakes just 2/3 full. Bake the cupcakes 16 to 18 minutes until they are set and a toothpick comes out mostly clean.
Caramel Cream Cheese Frosting:
Place all ingredients in a mixing bowl or stand mixer and beat, start on low so that you don't have sugar flying everywhere then turn up the speed and beat well until light and fluffy. Pipe or scoop a large dollop of frosting on each cupcake. Keep cupcakes refrigerated in an airtight container. They are great cold as well as at room temperature.
Photos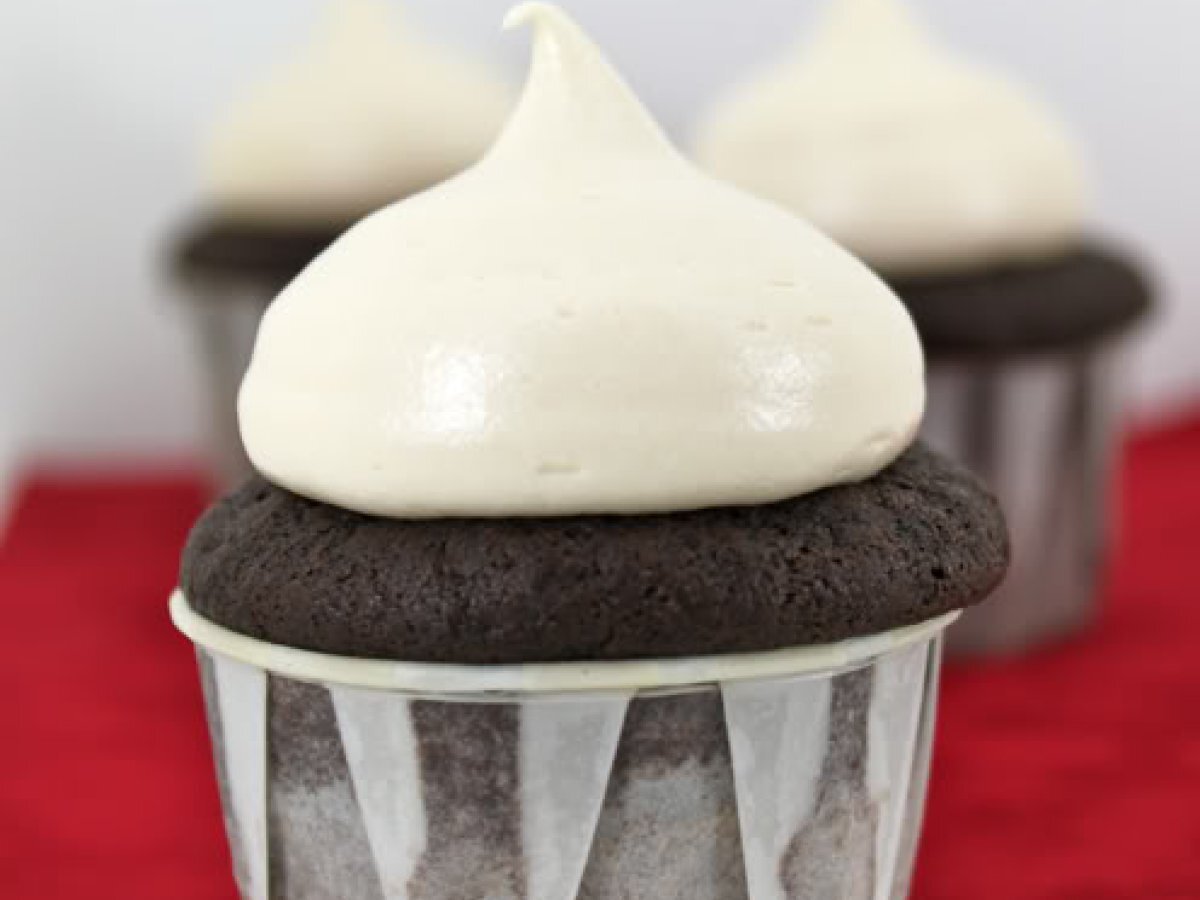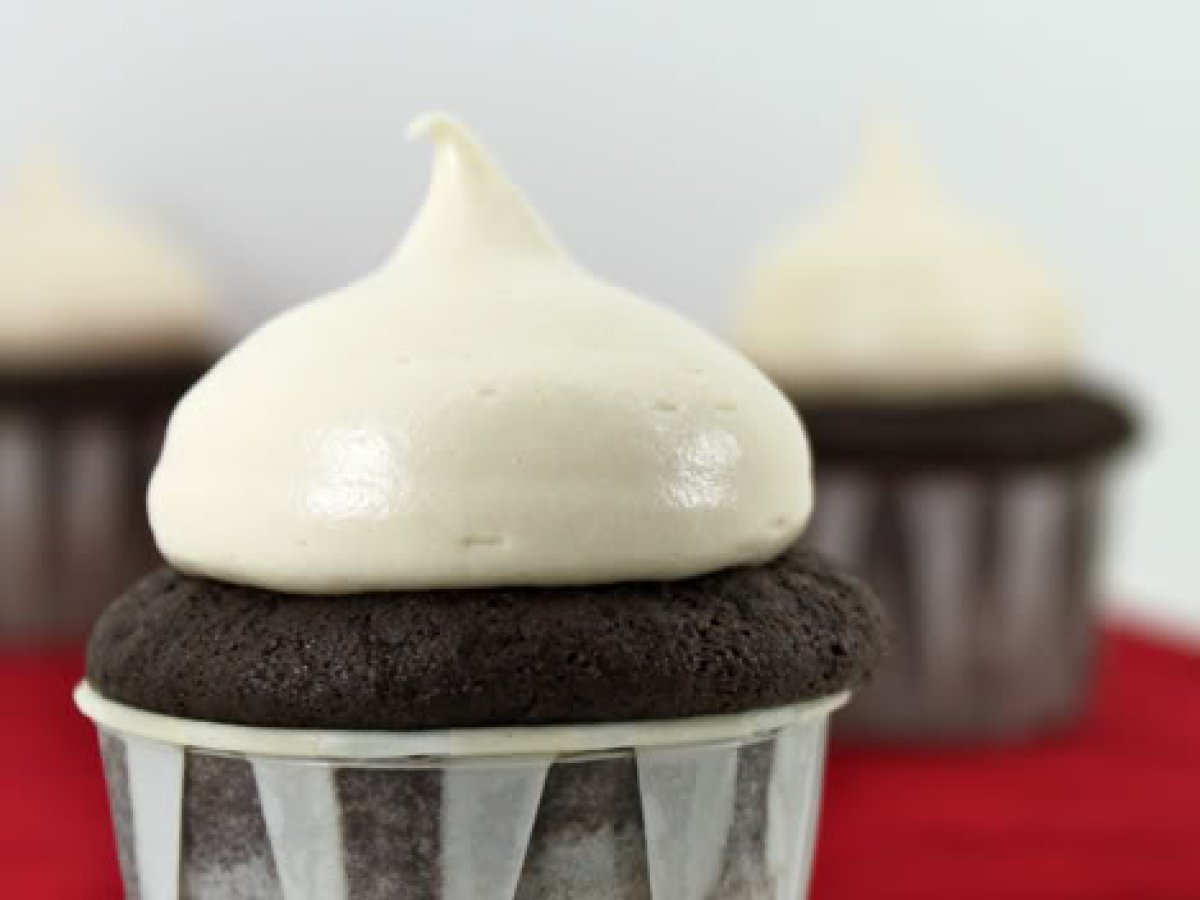 Questions:
You may like
Recipes