Clementine buttermilk cupcakes with lemon cream cheese frosting
Preparation
Cupcakes:
Preheat the oven to 350F. Butter or spray a regular sized muffin tin (this will yield 12 cupcakes). Lightly dust the tin with flour.
In a medium bowl, sift together the flour, baking Powder, and salt. Set aside.
In a large bowl, whisk together the buttermilk, sour cream, and sugar. Add the slightly beaten eggs, clementine zest, and almond extract. Whisk until well combined and smooth. Using a large spatula, slowly stir in the flour mixture. Be careful not to over mix, don't worry if there are a few lumps. Still using the spatula, fold the oil into the batter, making sure it's completely incorporated.
Divide the batter evenly into the prepared muffin tin.
Bake for 20-25 minutes or just until a toothpick inserted through a center muffin comes out clean.
Lemon syrup:
While the muffins are baking, prepare the syrup. Put 1/3 cup of lemon juice and 1/3 cup of sugar into a small saucepan. Cook the mixture over a medium to low heat stirring occasionally until the sugar has dissolved and the syrup is clear. Remove from the heat and set aside.
Once the muffins are out of the oven let them sit for a few minutes until you can remove them without burning your fingers. The lemon syrup should be added while they are still warm. Run a thin knife along the edges if needed. Place the still-warm muffins onto a large plate or cooling rack lined with foil to catch any drippings. Using a toothpick, poke a few holes into each muffin.
Carefully spoon the syrup over the muffins allowing it to seep in and fall over the entire muffin. If you have left-over syrup, add more to the entire batch until it is used up. These should be nice and lemony so don't be shy.
If you wish, you can serve the muffins as they are. The frosting is a splendid option.
Frosting:
In a large bowl, beat the cream cheese until smooth and creamy. Slowly add the confectioners sugar and lemon juice until you have a thick frosting. Add food colouring if you wish. Spread the frosting over the cooled muffins and watch them transform into bright, tangy cupcakes.
Photos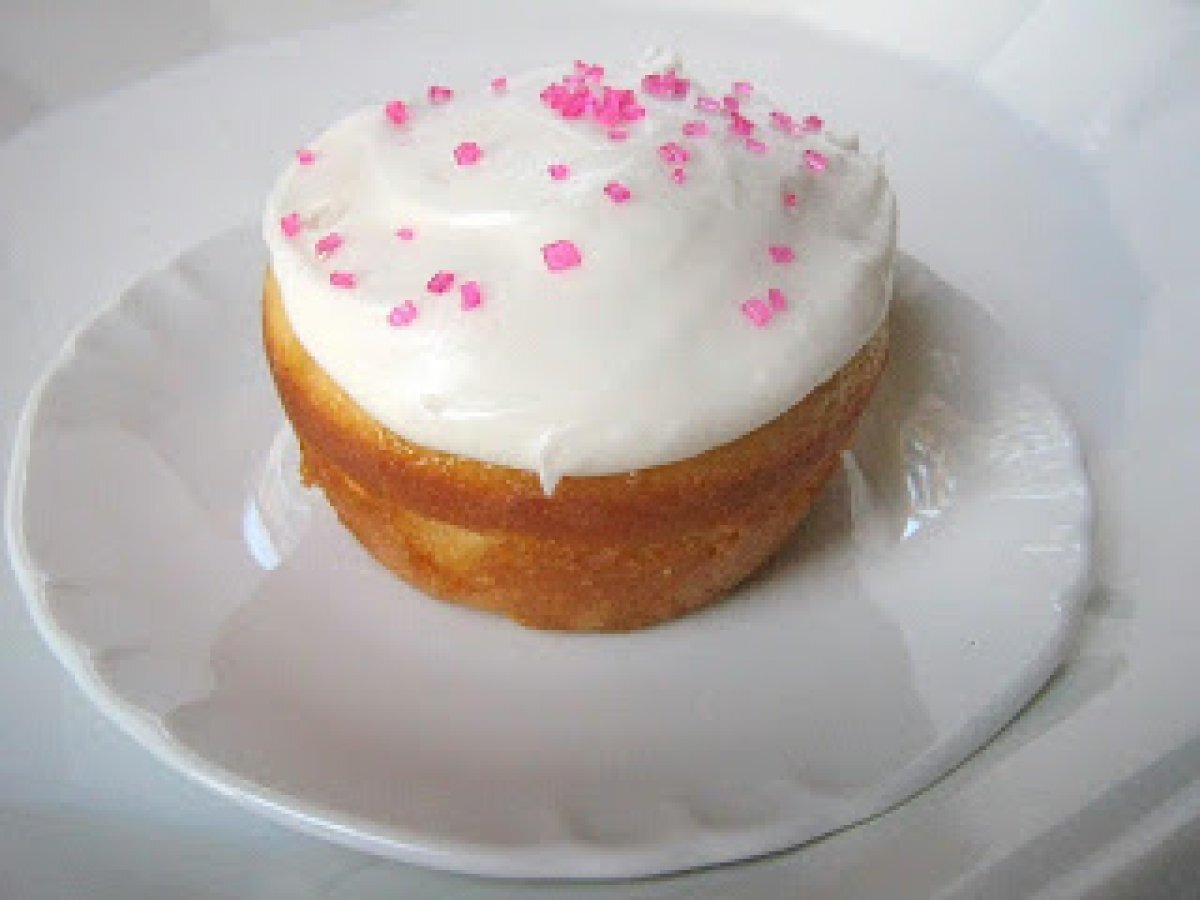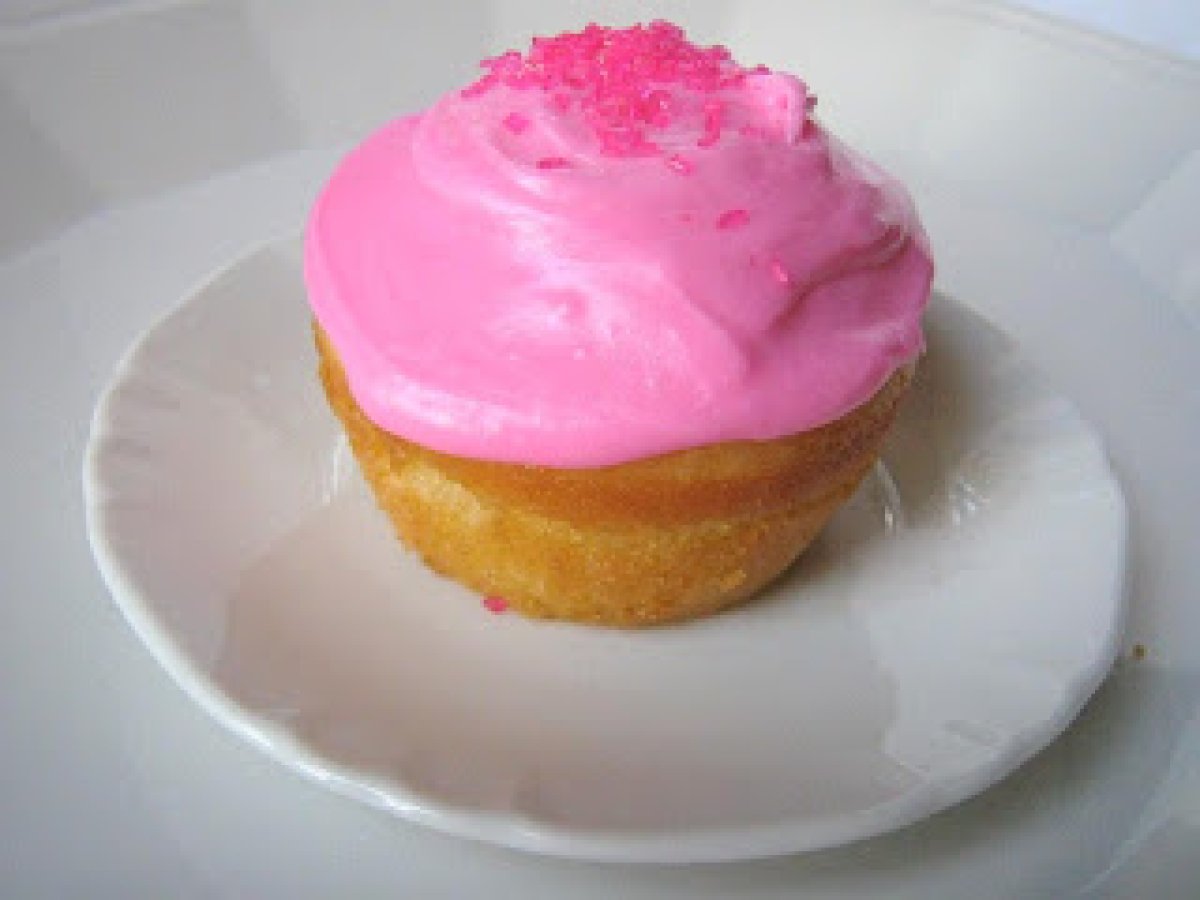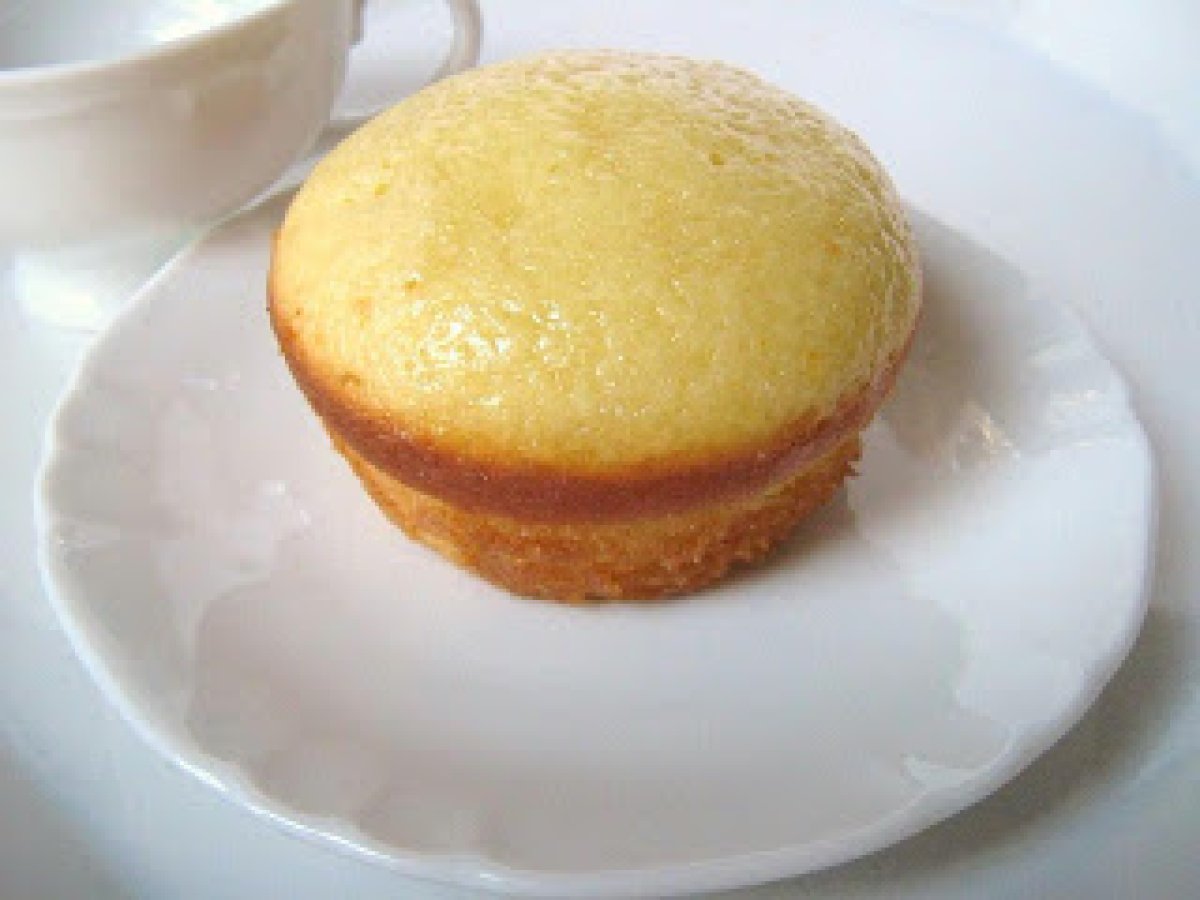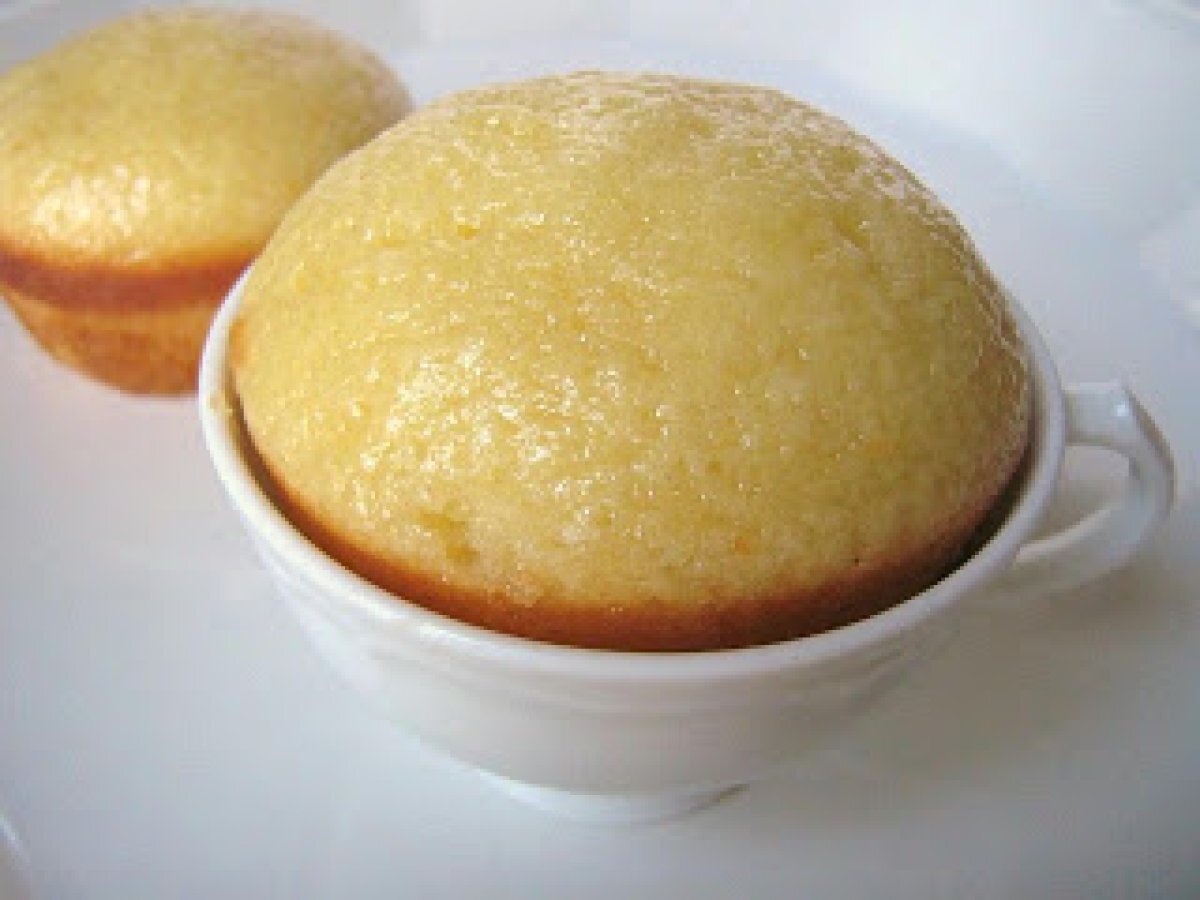 Questions:
You may like
Recipes