This week's recipe: indian milk dumplings in rose water syrup (gulab jamun)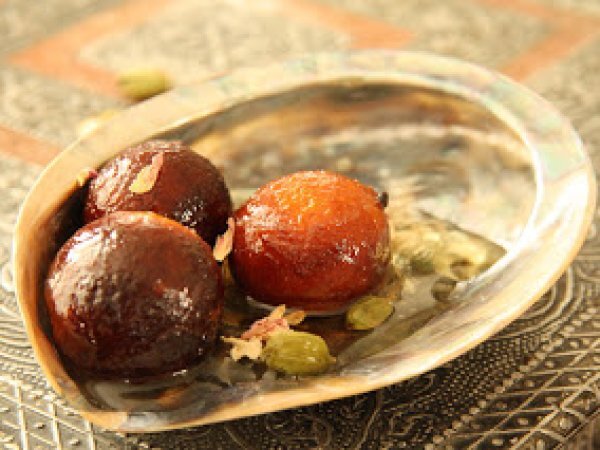 Preparation
To make the syrup place the sugar and water in a large saucepan over low heat. Cook, stirring, for 5 minutes or until the sugar dissolves. Add the cardamon and rose water and leave to steep while you make the cakes.
To make the cakes combine the milk powder and flour in a bowl. Add the cream and stir until combined. This dough is quite dense and will take some time to form together.
Divide the dough into 20 portions and roll into balls.
Heat the vegetable oil n a large saucepan to 160°C. Deep fry cakes in batches of 6 for 3-6 minutes of until deep golden and cooked in the middle.
Transfer to a plate lined with paper towel to drain.
Place the cakes in the warm syrup and leave to soak for 30 minutes.
To serve heat for a few minutes and serve with a good spoonful or two of syrup.
Questions:
Related recipes
Recipes
Related articles