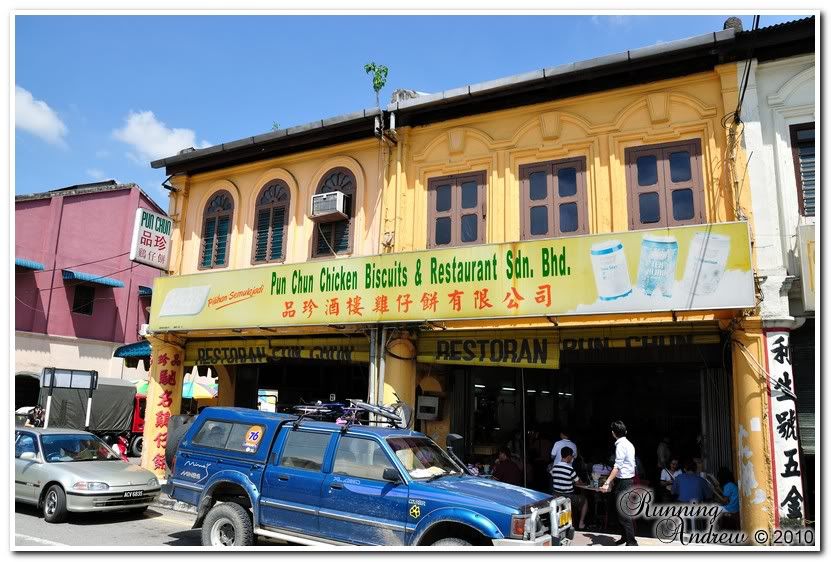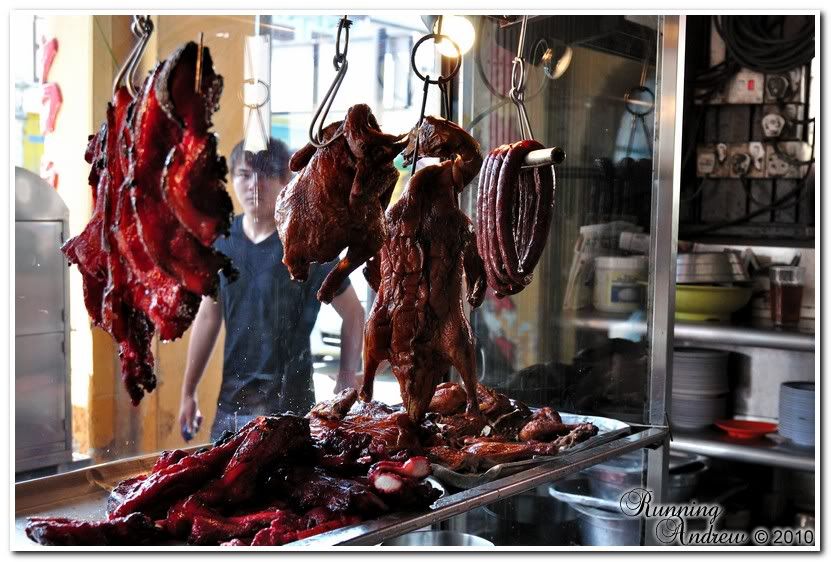 I was on the way back to KL from Setiawan last weekend. We, being myself, my wifey, my sister, my brother-in-law Kenneth and my lovely niece Kristen, decided to stop at Pun Chun restaurant at Bidor for lunch before exiting to the highway. I tried it a few years ago and this is probably my second time dropping by the place. I couldn't remember much except for the famous herbal duck noodles and wu kok(fried yam puffs) sold at this place.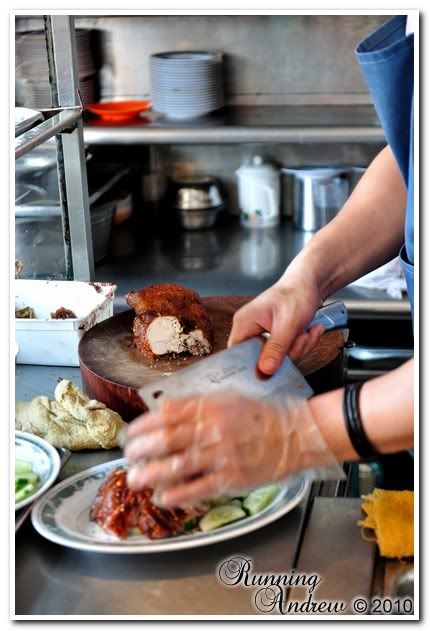 To my surprise, they have economy rice as well though most people are opting to have the famous herbal duck noodles when they have come this far. Kenneth said that this place has been around for a very long time; ever since he was young! Does that mean 30+ years? Anyway I'm just guessing.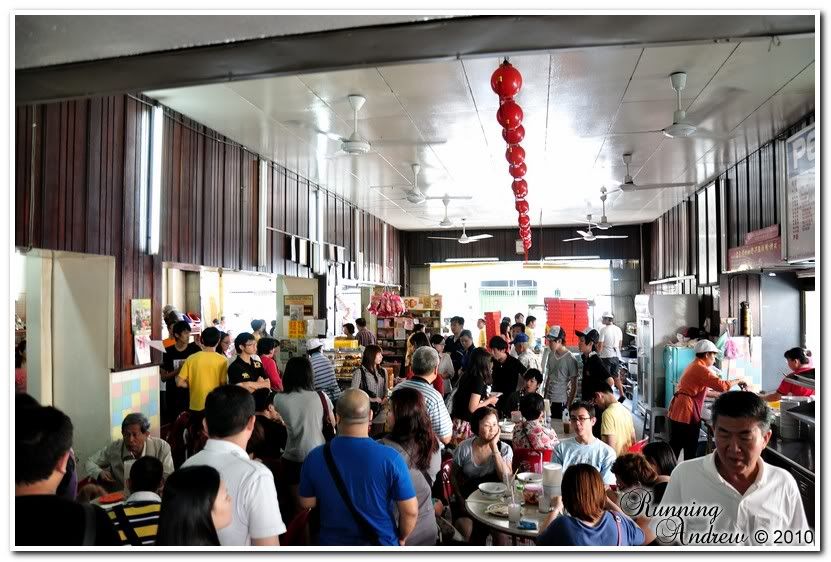 Ren San, Ren Hai *in mandarin (People Mountain, People Sea)
It gets extremely crowded during the weekends but weekdays are just as bad. We had a hard time getting to the back part of the restaurant to wait for a table just like everyone else. Hot, crowded and stuffy; the afternoon heat wasn't showing any signs of mercy either.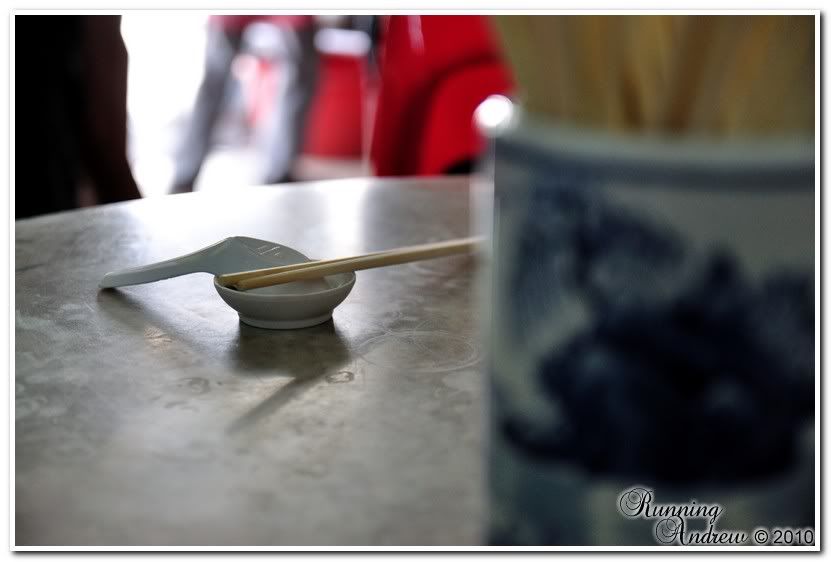 Luckily, the family at the table that we were waiting for was kind enough to finish whatever that was remaining on their plates while maintaining the "no-chat-and-just-eat" process. Despite the overwhelming volume of patrons, our orders were taken fairly quick.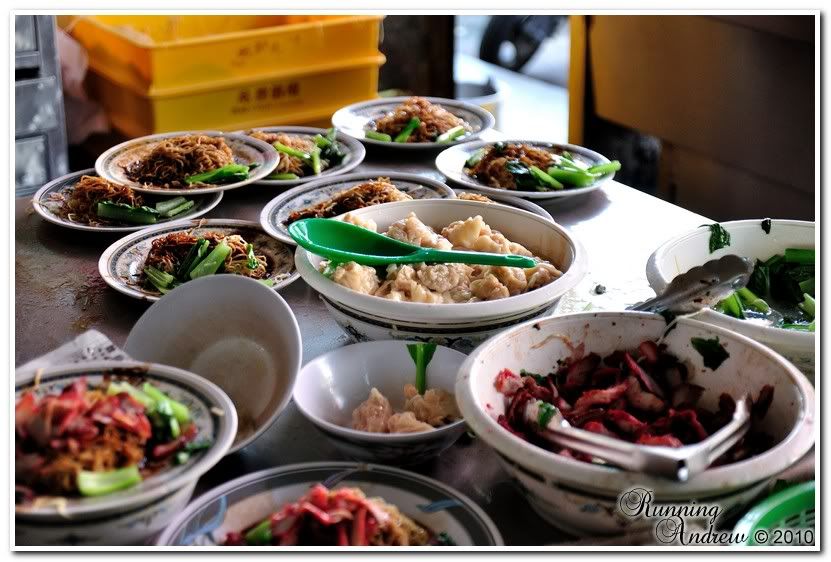 Never ending orders, seriously.
I knew we had to wait for a long time so I went around to check out the place while Kenneth went to order some wu kok.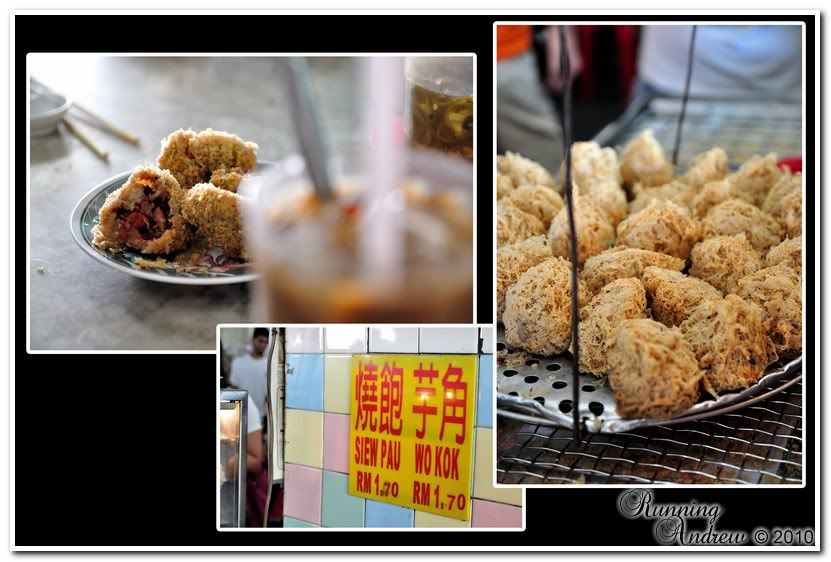 What is wu kok? Its basically fried yam puff filled with char siew and other good stuff which makes it so tasty and delicious. You can also find this at dim sum restaurants. So what's the big deal with the ones here? 3 words; Texture, freshness and flavor. Of course everyone's taste buds are different but I believe most people will agree once they have tasted it.
If you would just stand and observe the uncle selling the wu kok at his small table by the wall, you would be amazed. The amount of orders are so consistent that whenever a new batch of wu koks(lol plural haha) arrives, it will be sold out within minutes. Its really good business because not only are people buying it for take-outs, they are buying some to eat while waiting for the herbal duck noodles to be served.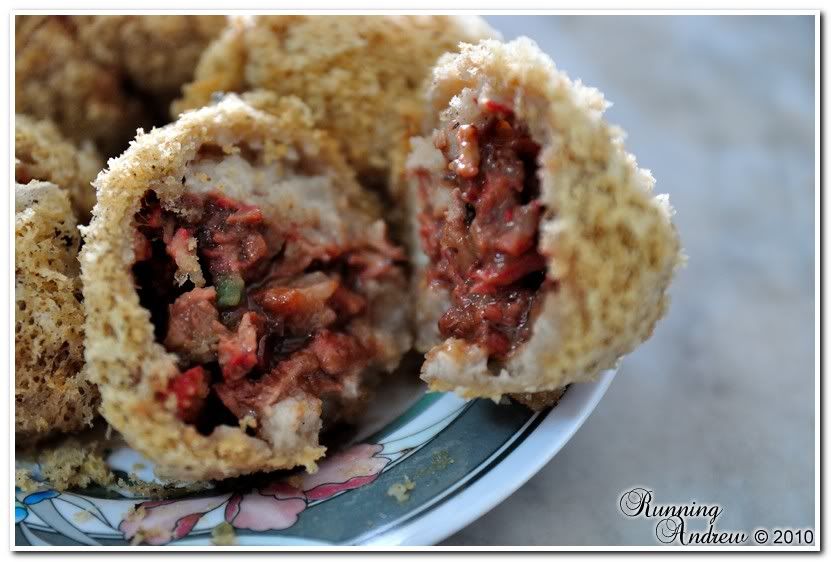 These are best taken while they are still hot/warm and fresh from the er....the deep fryer I suppose. Crispy on the outside without being too oily. As shown in the picture, it will normally be cut into halves so that its easier to manage with the chopstick. Anyway, the char siew is awesome. As I took my first bite and chew through the yam puff, I could taste the distinctive flavors of the char siew. Sweet, but not too sweet. The amount of yam was also just right without being too thick; it makes it feel like a "light" snack. At some places(which would most probably be dim sum restaurants), the wu kok are either too oily and their fillings would be too dry or just bland.
But don't get me wrong. Its not that this wu kok is out of this world. All I'm saying is that the wu kok here deserves a spot for being one of the best ones out there.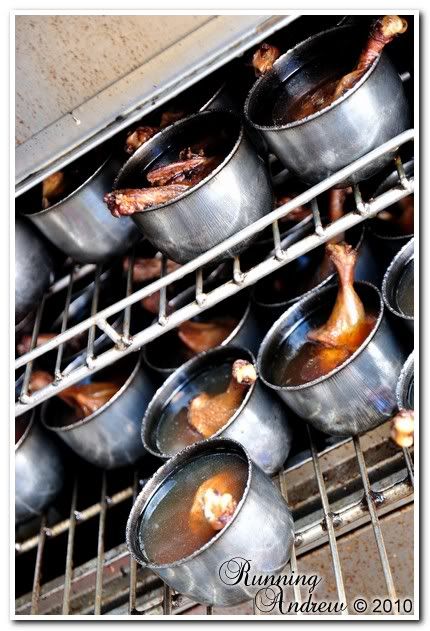 Look what I found!
I saw one of the staff opening this huge steamer at the side of the restaurant. These are double boiled duck thighs/drumsticks. I asked the lady the reason for this. She said that this will help prevent the duck from losing its moisture and flavor.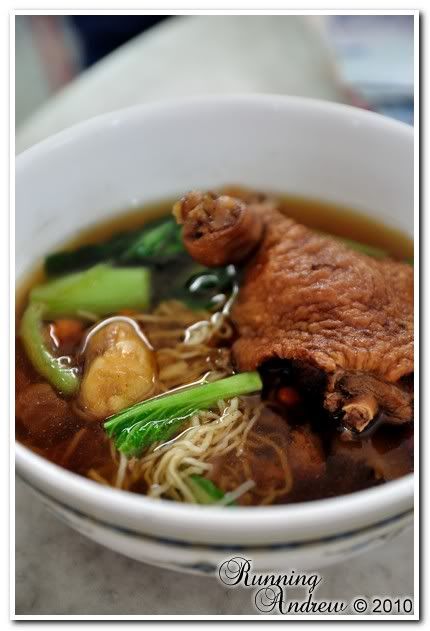 Herbal duck noodle with soup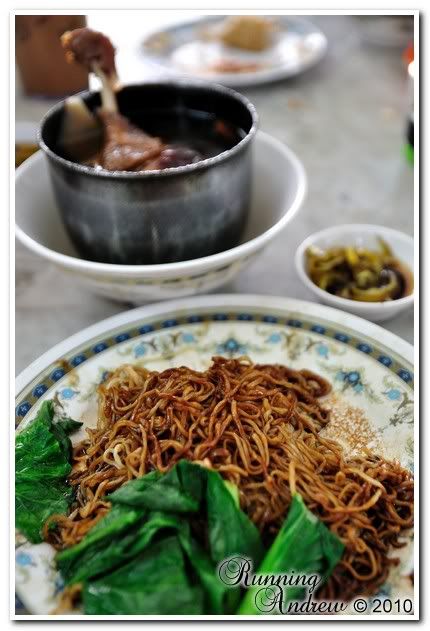 Herbal duck noodle, dry version
Both soupy and dry version of the duck noodles are using egg noodles with typical wan tan mee like setup. Texture wise, it is springy but sadly, it felt a little too thin. They could have used egg noodles that were slightly thicker. The ones we ordered are small portion by the way; just incase you're wondering about the serving size. The herbal duck broth is the same for the soup and dry version. Don't be discourage by the "herbal" side of the soup because the duck broth was kinda balanced. I actually finished the entire bowl of soup and if I remembered correctly, I wasn't thirsty for the most part.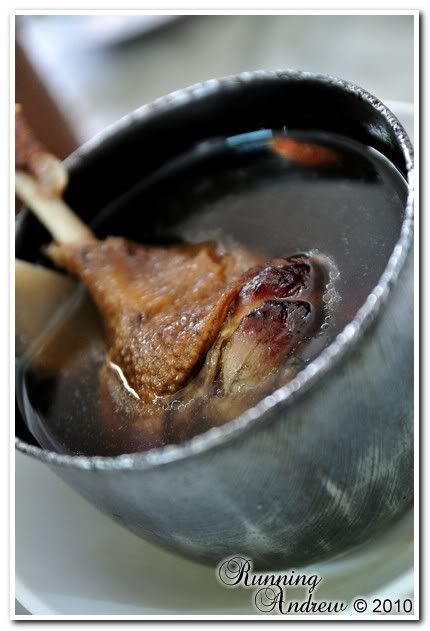 What is hiding beneath the surface?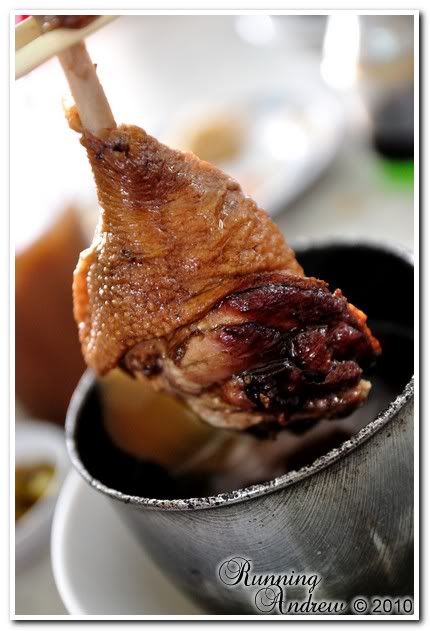 You can run, but you can't hide
I think they probably fried or roast the duck before preparing them to be double boiled or something. Whatever it may be, the flavors of the duck was simply delicious. Crispy charred edges of the duck meat adds that little charred flavor into the mix.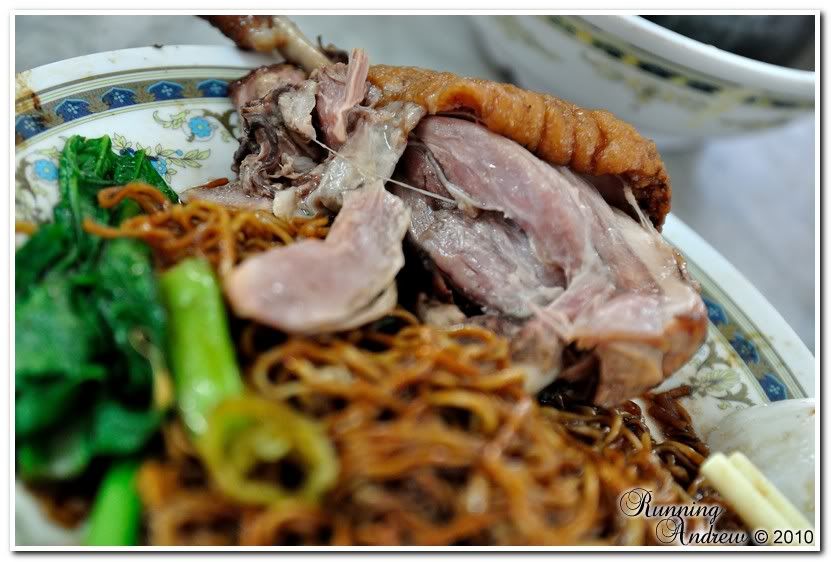 Like a perfectly prepared lamb shank, the meat can be easily removed from the bone.
I guess the double boiling technique really does wonders because the duck's flavors was still very much intact from all the cooking and steaming process. However, Kenneth said that the quality and standards isn't as good as before. His mum's hometown is Ipoh and they would stop here to grab a bite at this restaurant when traveling. I guess only the locals at Bidor and older folks would know the difference.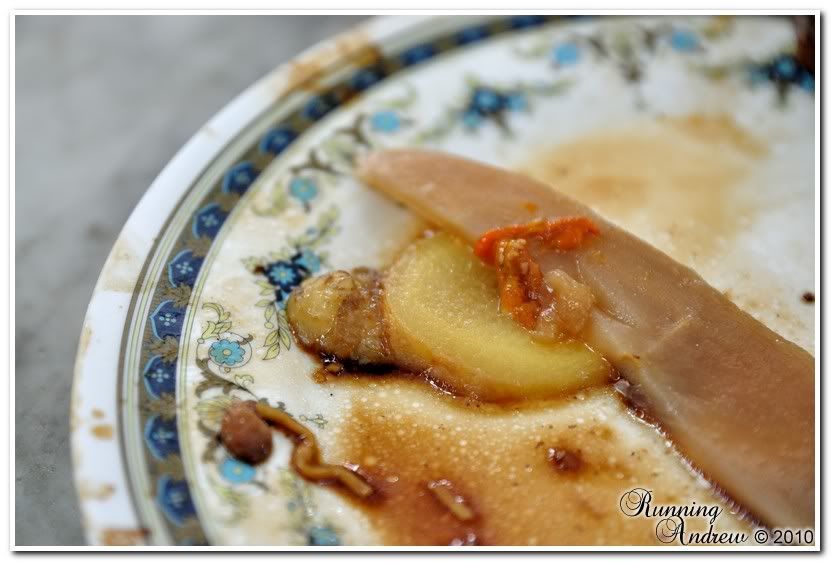 Some of the herbs and ingredients used for the duck broth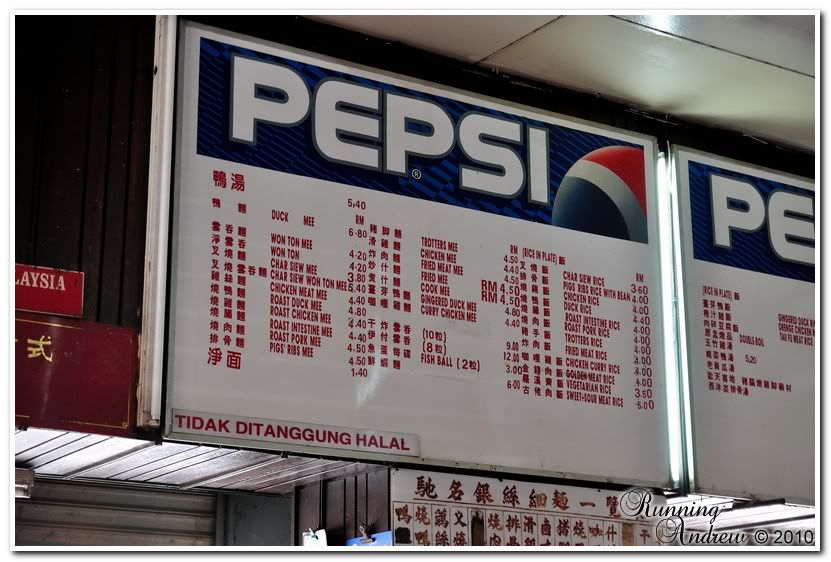 What's on the menu?
As for pricing goes, its RM6.80 for our duck noodle(small) while a large order would be RM8.20(I hope its correct...I actually asked one of the staff that was taking a customer's orders). As shown in the picture earlier, the wu kok costs RM1.70 each.
Its really easy to spot this restaurant because its located along the main road at Bidor. Yeah, its at Bidor and you're probably not going there anytime soon but do keep this on your list when you're traveling up north. Take note on what to expect; heat, waiting time and sharing of table(rarely...unless you're just eating alone).
Will I go there again? YOU BETCHA! *only when I'm passing by the area of course :P
Address:
Pun Chun Chicken Biscuits and Restaurant Sdn. Bhd.
38-40, Jalan Besar,
35500 Bidor, Perak.
Contact No:
05-4341554
Operating Hours:
Uh, sorry I don't know :(