Cauliflower orangey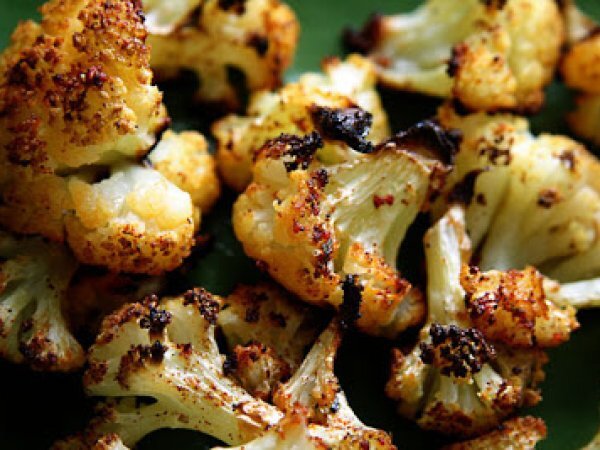 Recipe type:

Side dish

Number of serving:

4 servings

Preparation:

15 min

Cook time:

2 min

Ready in:

17 min

Difficulty:

Very Easy
Ingredients
-
Cauliflower
1 medium cut into bite size florets
- Bay leaves 1
-
Cardamom
2 whole
-
Onion
paste 1 heaping spoon
- Ginger
garlic
paste 1 tea spoon
- Cayenne powder 1/2 teaspoon
-
Orange
juice 1/2 cup
- Orange pulp 3 to 4
- Clarified butter/ butter 1 table spoon
- Sunflower Oil 1 to 2 table spoon
- Salt to taste
Preparation
Step 1
Hold the orange gently in your palm.
Step 2
Find the edge of a segment, where the pulp meets the membrane, and slice along this so that the pulp is separated from the membrane.
Step 3
Do this on both sides of the segment so you are cutting a long v-shape to completely free the segment from its membrane sheath.
Step 4
Do this carefully to avoid cutting yourself.
Continue this process until all you have left is a skeleton of the membranes and a bowl full of small, juicy orange crescents. There should be no white parts or membrane on these crescents.
Step 5
Take a pan put oil in it and then stir fry the cauliflower so they are half cooked. Now put off the flame . Mom cooked this on clarified butter but you can use butter or diet butter according to your access and need because with taste your health is also your first priority , yes taste will differ but such dish are a hit in whatever cooking medium you use.
Step 6
Now take pan heat clarified butter in it then add crushed cardamom add with bay leaves. Then add the onion paste, ginger paste, garlic paste stir for few second then add the half cooked cauliflower, cayenne powder, salt. Add the orange juice (if the orange juice is tart add 1/4 tea spoon of sugar) little by little while you stir the whole thing.
Step 7
Cover the lid and cook for a minute when the cauliflower is cooked but bit crunchy then add those small juicy orange crescent.
Step 8
Mix with soft hand and your delicious cauliflower orangey is ready.
Questions:
---
---
Related recipes
Recipes