Flankie: the perfect combo of flan and cookie!
Flankie: the perfect combo of flan and cookie!
Discover the best combo of all time : Flankie ! It's a flan inside a cookie crust and it's the perfect dessert ❤ You'll impress everybody by making this for a birthday party and won't regret it !!
Materials
7 inches diameter, 3 inches height springform pan
Preparation
Put softened butter, sugar and brown sugar in a bowl and mix until creamy. Add the egg and combine.

Add vanilla extract, salt, flour and baking powder and mix until the dough is homogeneous. Add chocolate chips and combine.

Wrap the dough and flatten it, then refrigerate for at least 2 hours.

Flour both your work surface and the dough. Spread the dough. It has to be 5 mm thick.

Transfer the dough in a springform pan : grease and flour it before use.
Spread the dough all over the surface of the pan. Freeze the pan (for about 15 - 30 min : you'll make the flan batter during this time).

Warm up the milk, cream, vanilla and sugar in a pan. Preheat the oven to 340°F (170°C).

Put eggs, egg yolks and sugar in a bowl. Whisk to combine. Add cornstarch and combine. WHen the milk is hot, pour it gradually while mixing constantly with your whisk.

Pour this mix in the pan on medium heat and whisk constantly until it begins to boil. Remove from heat and add butter (diced). Combine.

Remove the springform pan from freezer and pour the flan batter inside the cookie dough.

Bake for 40 minutes at 340°F (170°C), until golden.

Remove from oven and place it on an oven rack. Leave to cool down for 1 hour at room temperature. Unmold on the serving plate and leave to cool down again for 1 hour at room temperature, on a oven rack.
Then, refrigerate for at least 3 hours, at best 1 night.

There you are, your flankie is ready !
Photos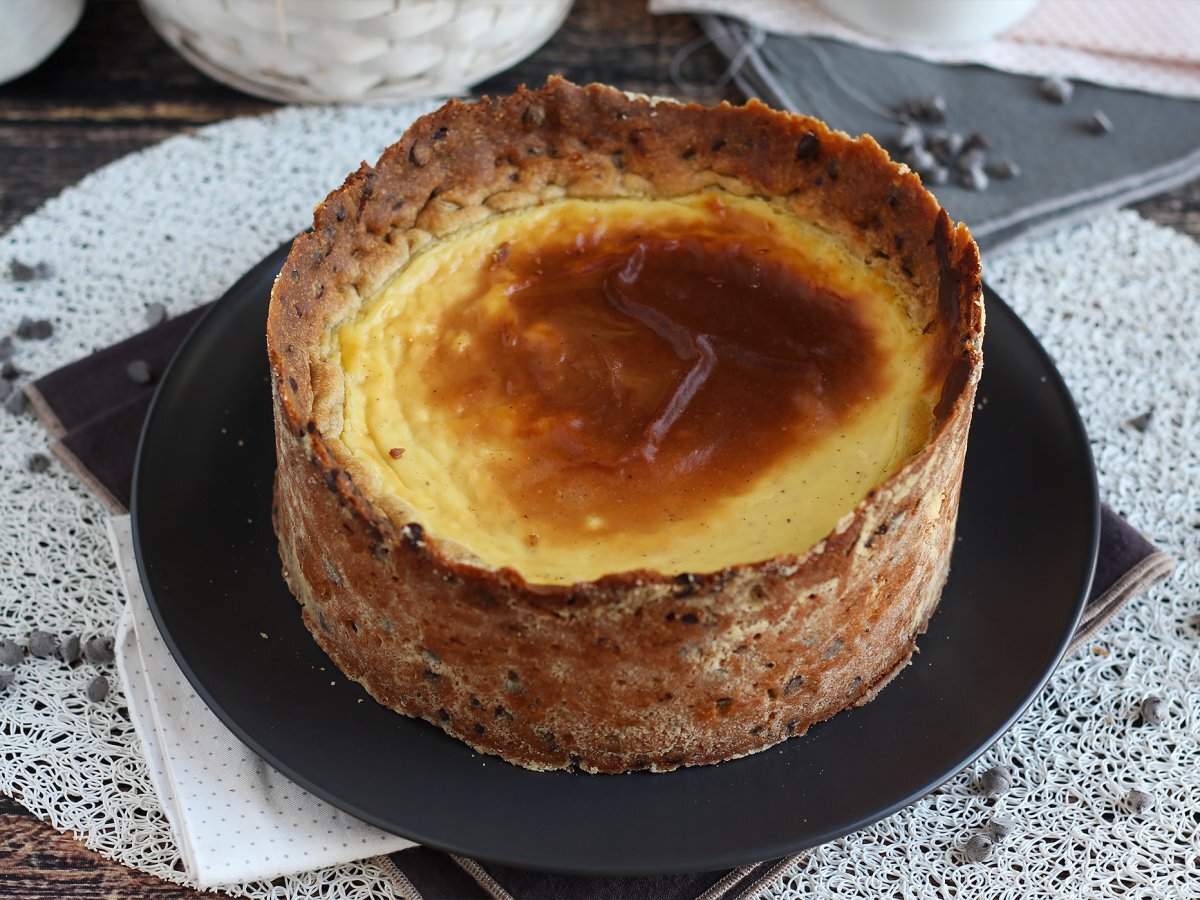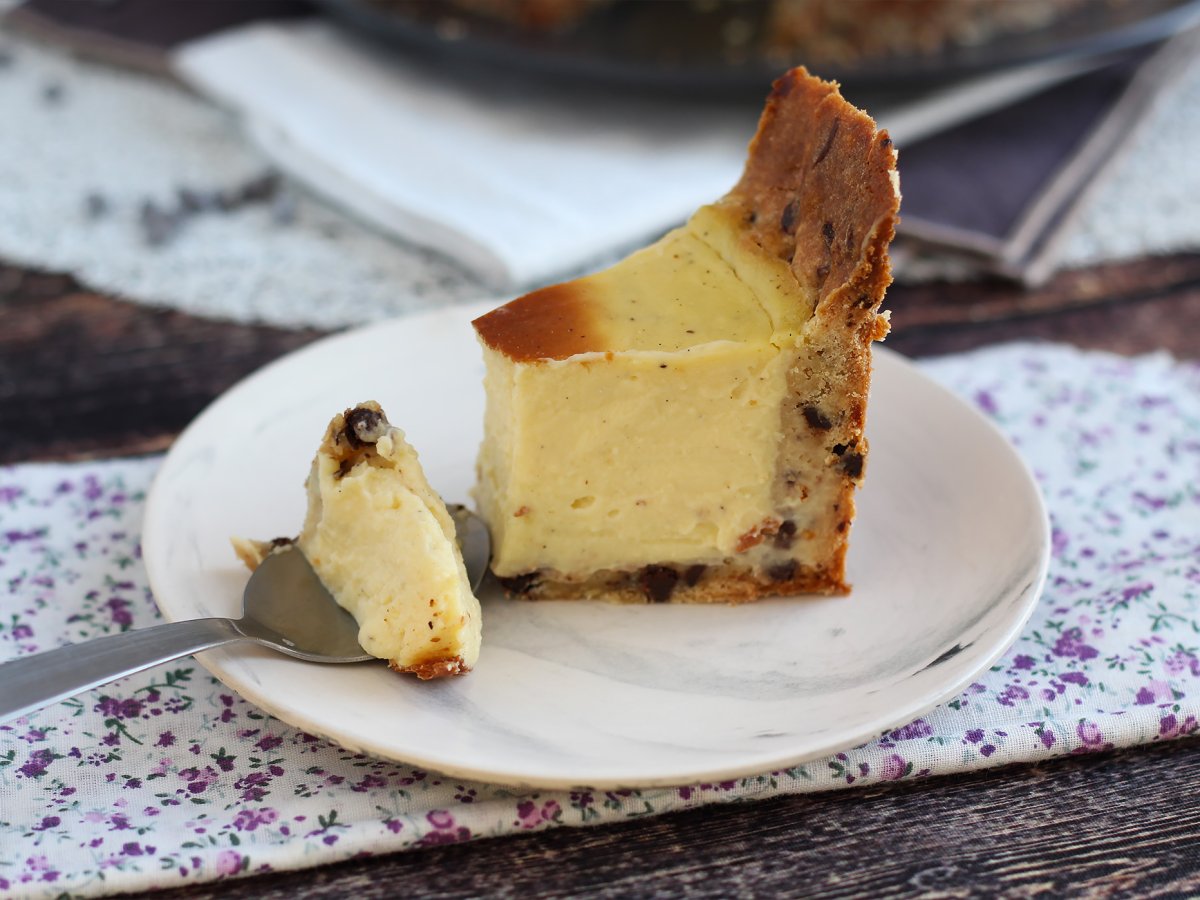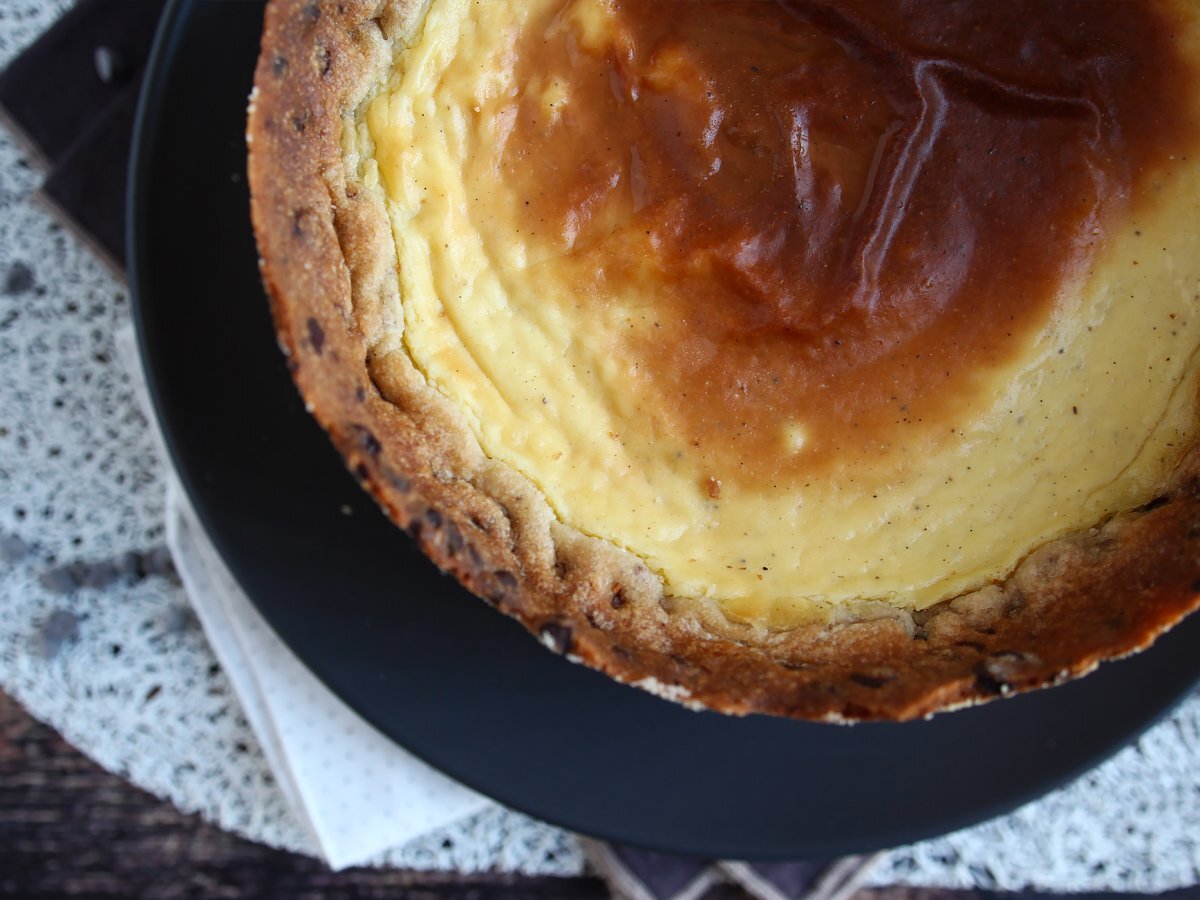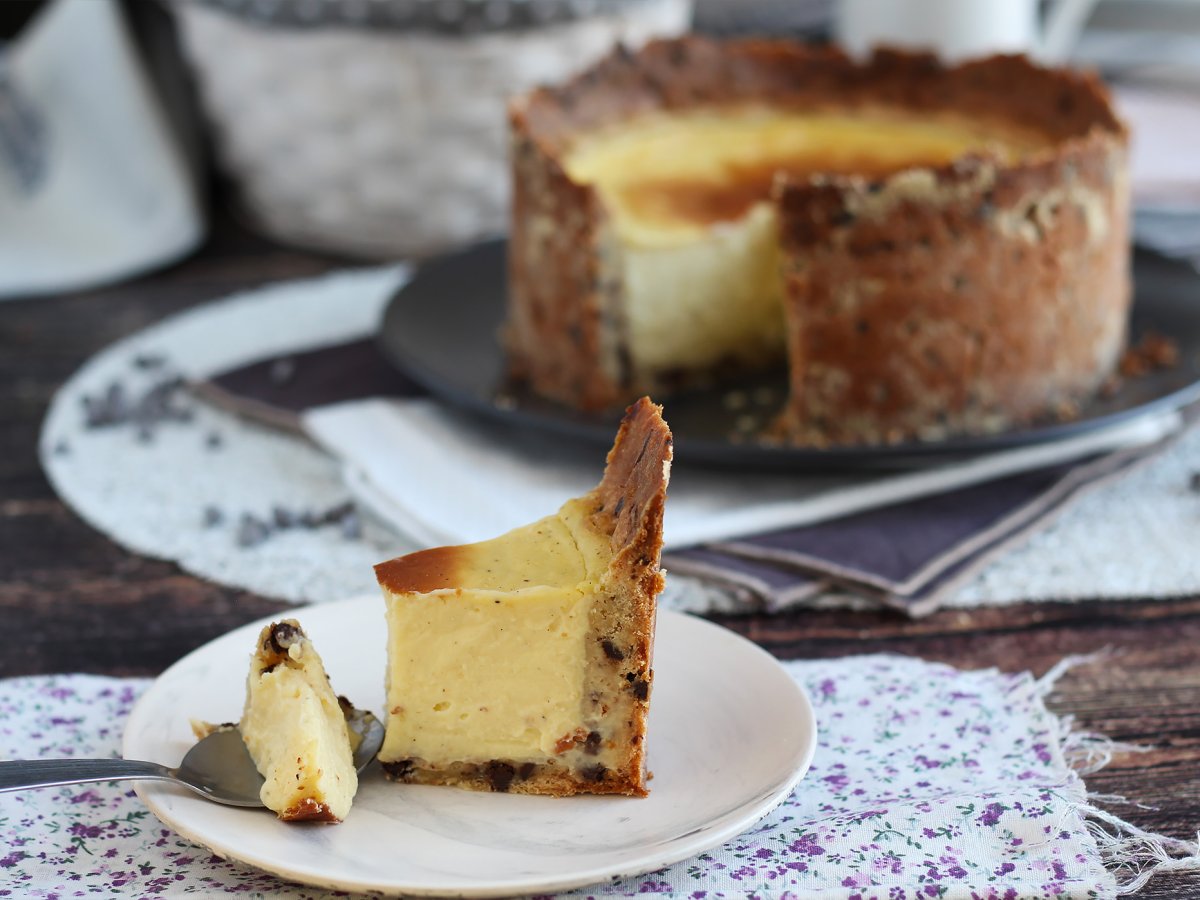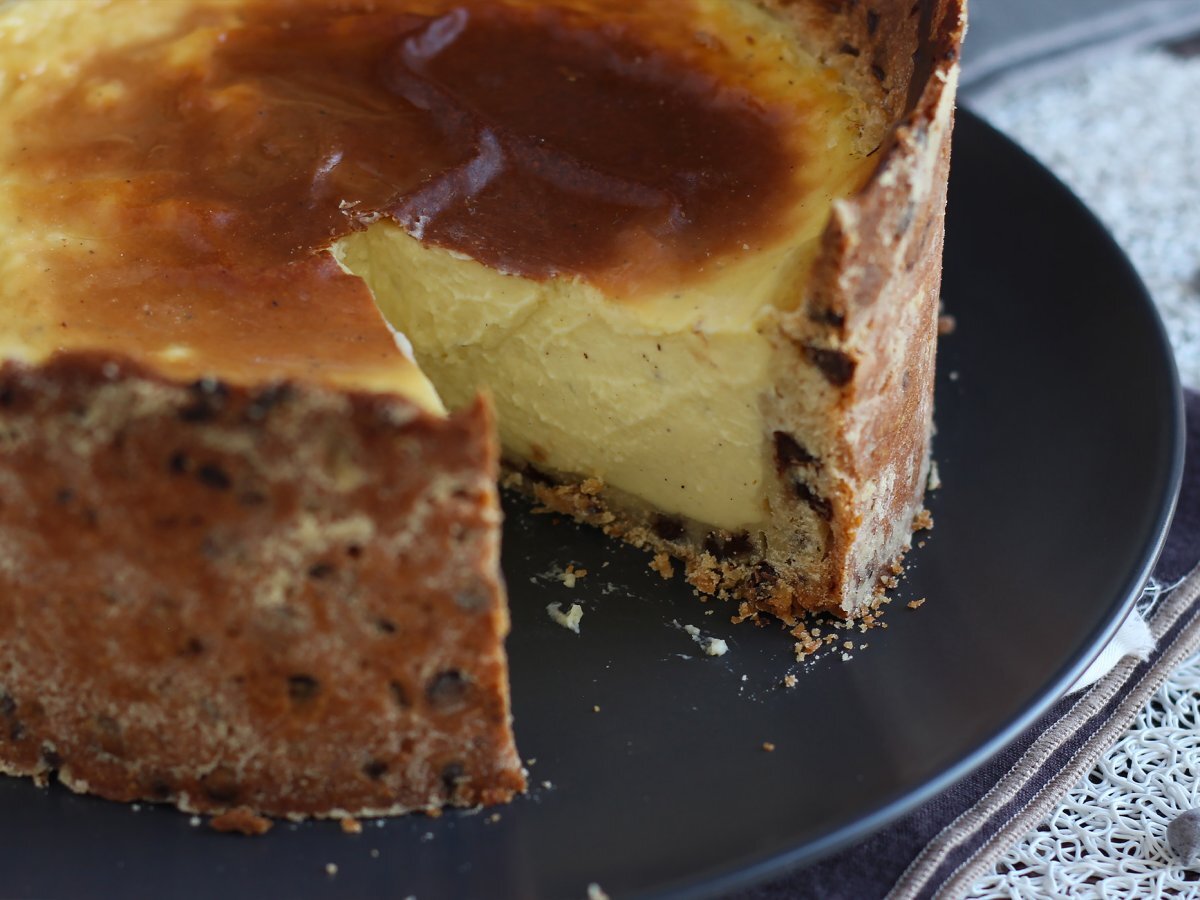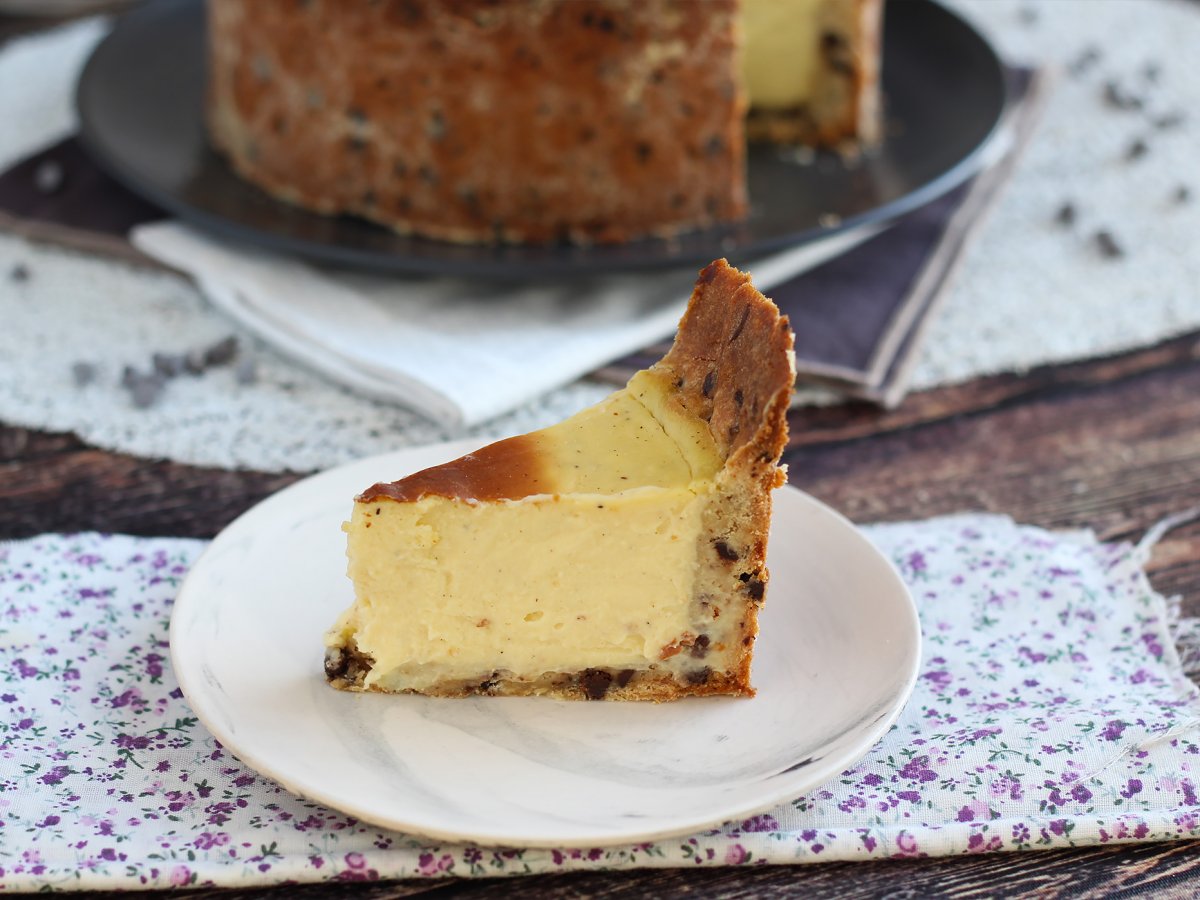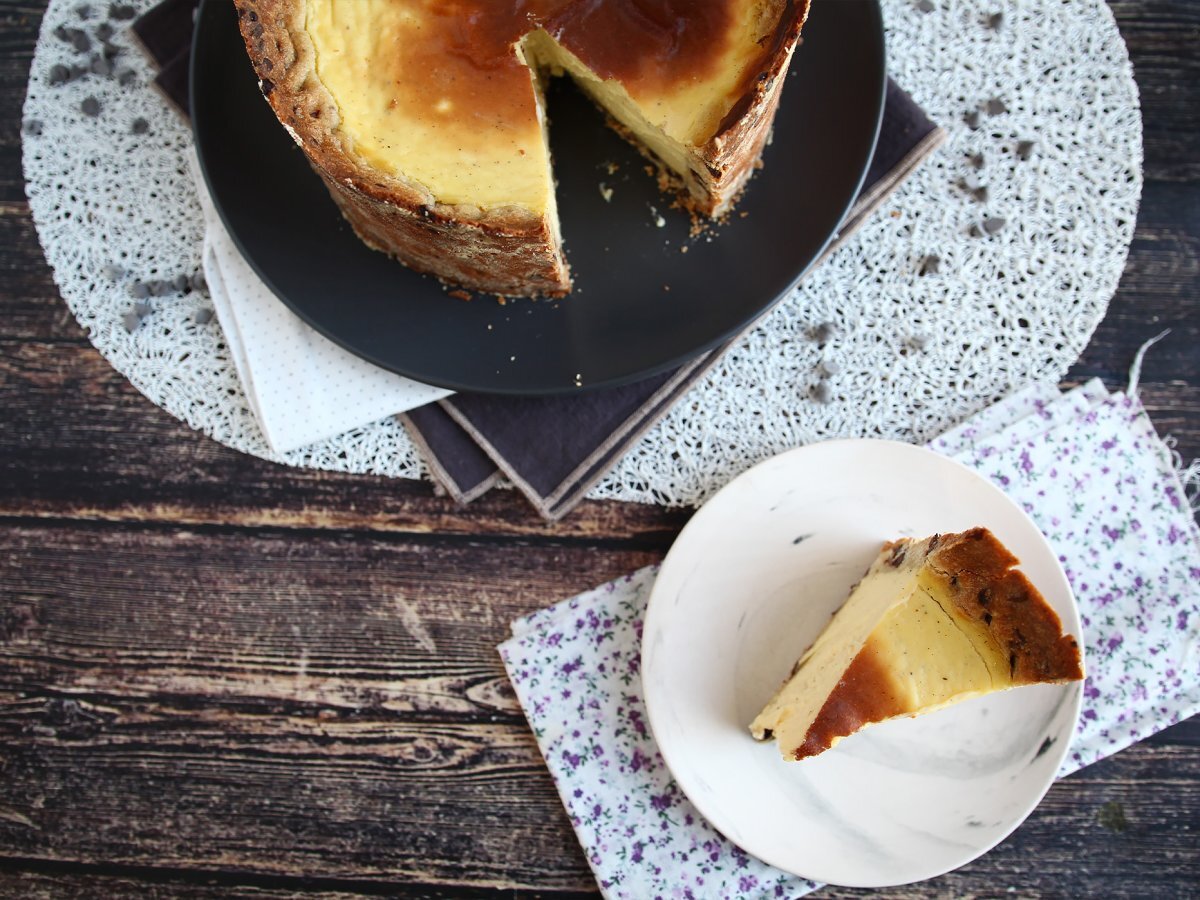 Questions:
You may like
Recipes
Related articles