Caramelized onion butternut squash roast with chestnuts
Caramelized onion butternut squash roast with chestnuts
This Carmelized Onion and Butternut Squash Roast with Chestnuts combines some of the very best of what the season has to offer.
Preparation
1) Roast:
Place the onions in a 9x13 inch baking dish and toss to coat with the olive oil. Bake for about 30 minutes, stirring occasionally. Remove from oven and set aside.Add the rest of the ingredients for the roast and stir so that everything is well coated. Cover tightly with foil and bake for 35-45 minutes until the squash and nuts are tender.
2) topping:
Toss all of the ingredients together. Remove the foil from the pan and spread the crumbs evenly on top. Bake for an additional 15 minutes, until the topping is lightly browned. Dig in!
Preheat the oven to 425. Slit each chestnut a bit so they don't explode while roasting, and lay them on a pan. Roast for 25 minutes. Remove from oven and let cool a bit, then peel. The easiest way to do this is to crush them together a bit to loosen the shells from the nut by laying them in a paper towel, bunching it up, and rubbing them together. Chop the nuts coarsely.
Photos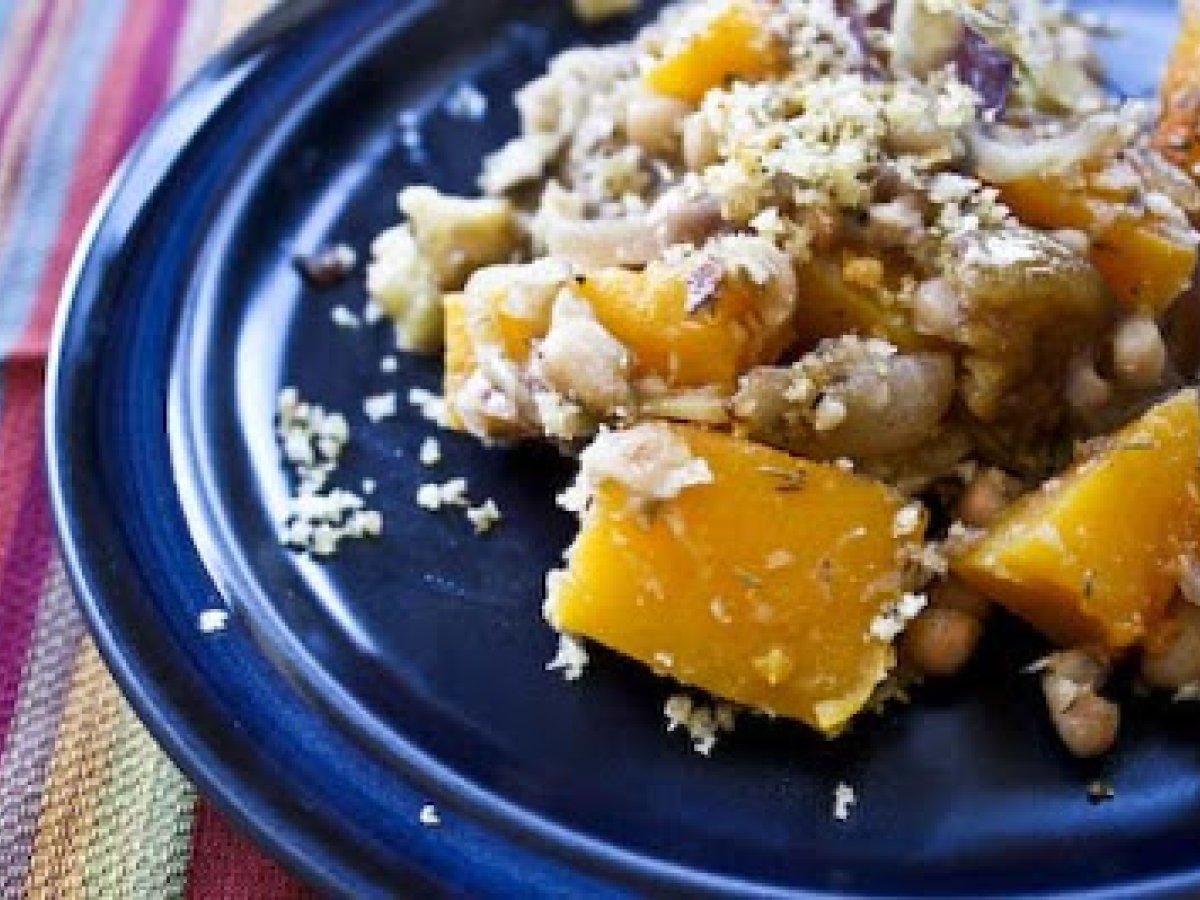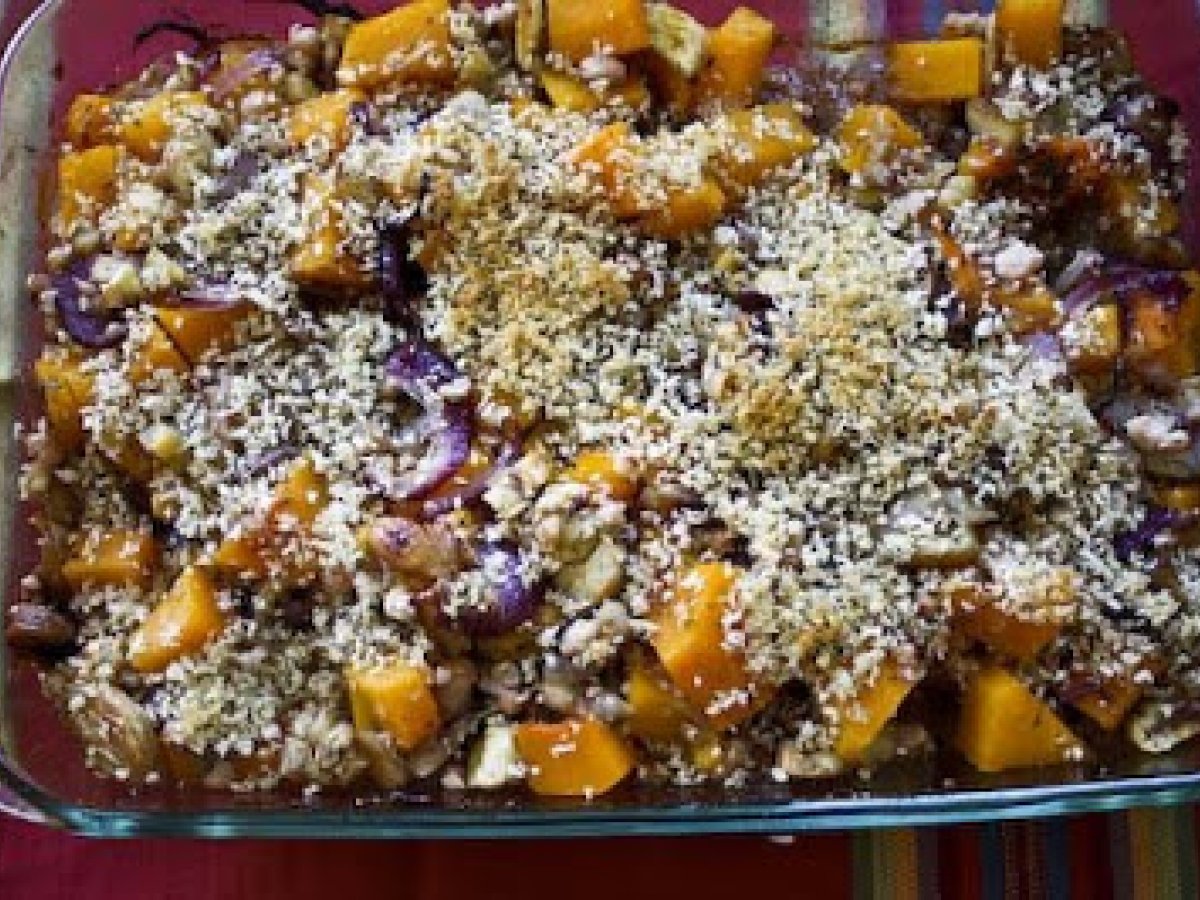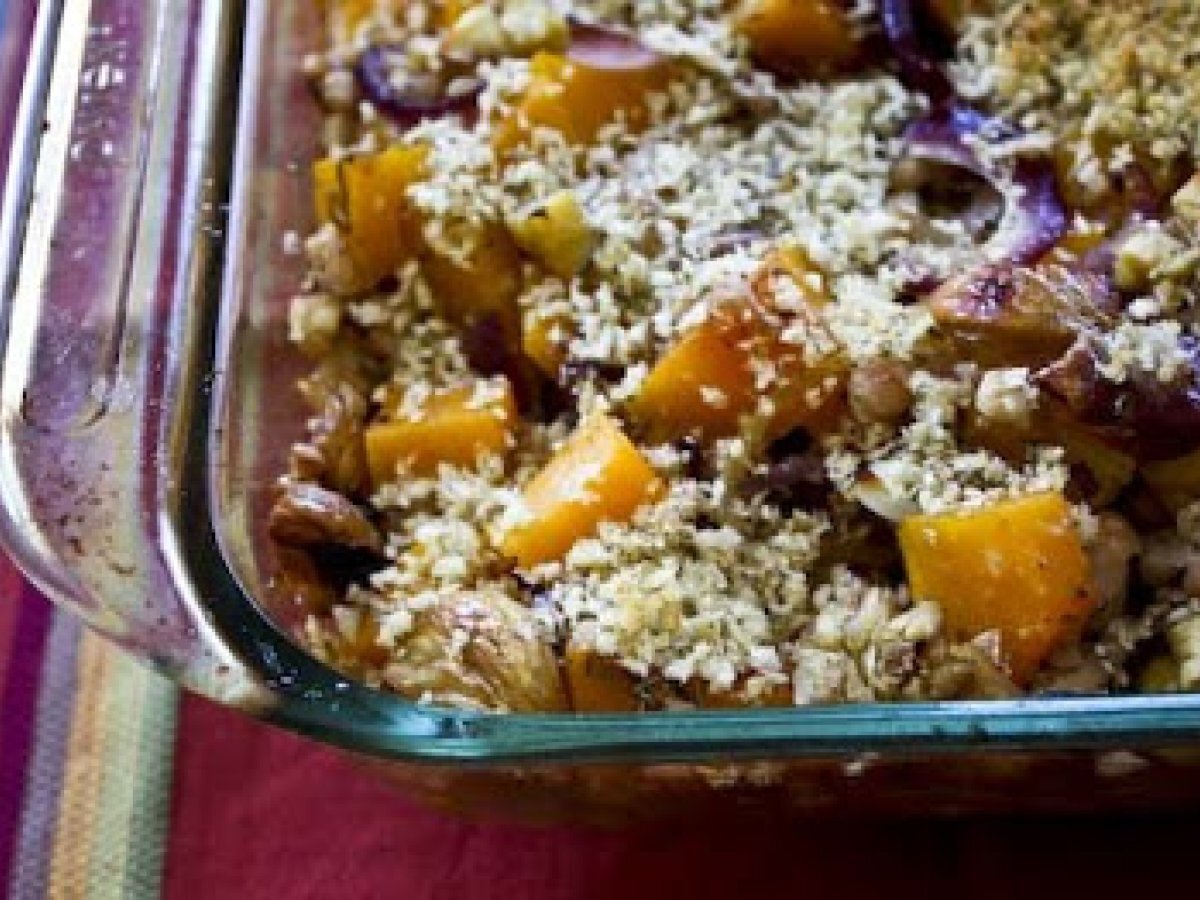 Questions:
You may like
Recipes