Caramelized onion panade
Caramelized onion panade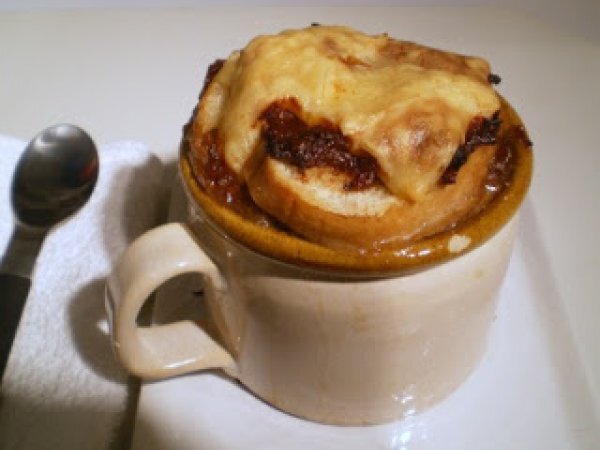 Preparation
Preheat the Oven to 350. Heat the oil over medium high heat and add all the onions, garlic, salt, pepper, clove and bay leaf.
Toss to coat all the pieces in oil. When the rings begin to wilt down, reduce to low, cover and simmer for 30 minutes, stirring occasionally to keep the onions from burning.
When the onion mixture is reduced, and rich brown in color, remove from the heat and set aside. Cut each of the bread slices so they will fit snuggly into the crocks.
With a spatula, spread a thick layer of the caramelized onions on each slice and place into the crock. Repeat for 4 slices in each.
Carefully pour the stock into each crock - making sure the bread is fully saturated, and the broth is at the rim.
Top each with 3 slices of white cheddar and bake for 35 minutes. Serve Immediately.
Questions:
You may like
Recipes