Potato, cheese and caramelized onion perogies with ham and mustard brown butter sauce
Preparation
In a stand mixer with a dough hook mix the wet dough ingredients and then add the flour.
Mix until dough comes together and is not sticky. Cover and let rest for 15 minutes before using.
While the dough rests boil the potatoes and caramelize the onions for the filling. Mix filling ingredients together and season with salt and pepper to taste.
Roll out dough and use a cup or cookie cut to cut out rounds. Spoon filling onto the dough rounds and seal dough.
Cook the perogies in salted boiling water until they float to the top. Remove with a slotted spoon and cook in batches until they are all done.
In a large sauce pan brown the perogies in butter. Set aside while preparing the sauce.
Melt 2 tablespoons of butter in a large frying pan and allow to begin to brown. Add 1/2 cup of finely chopped ham to the fraying pan and cook for 1 minute.
Add 1 cup of chicken broth and 1-2 tablespoons of spicy brown mustard and 1 teaspoon of honey to the pan.
Allow to cook until slightly thickened. Serve over browned perogies.
Photos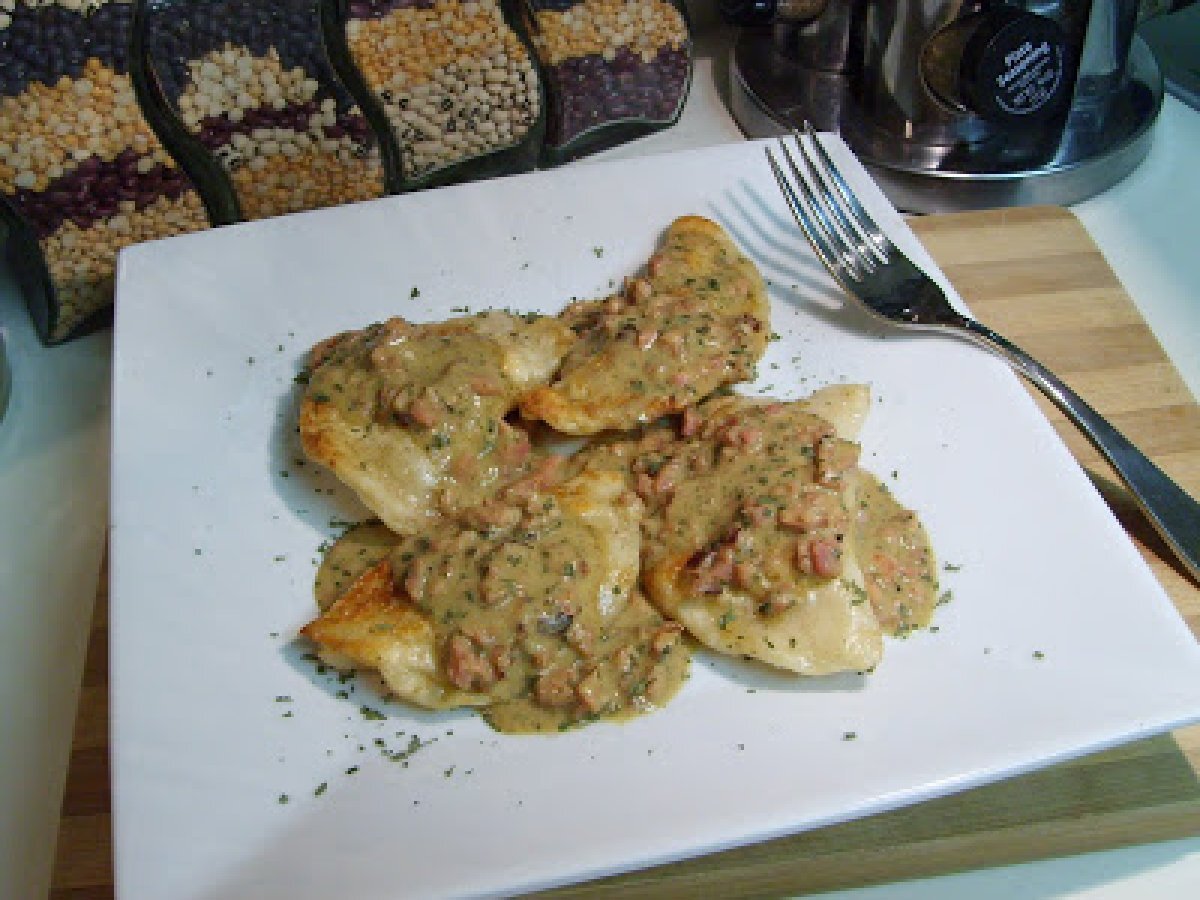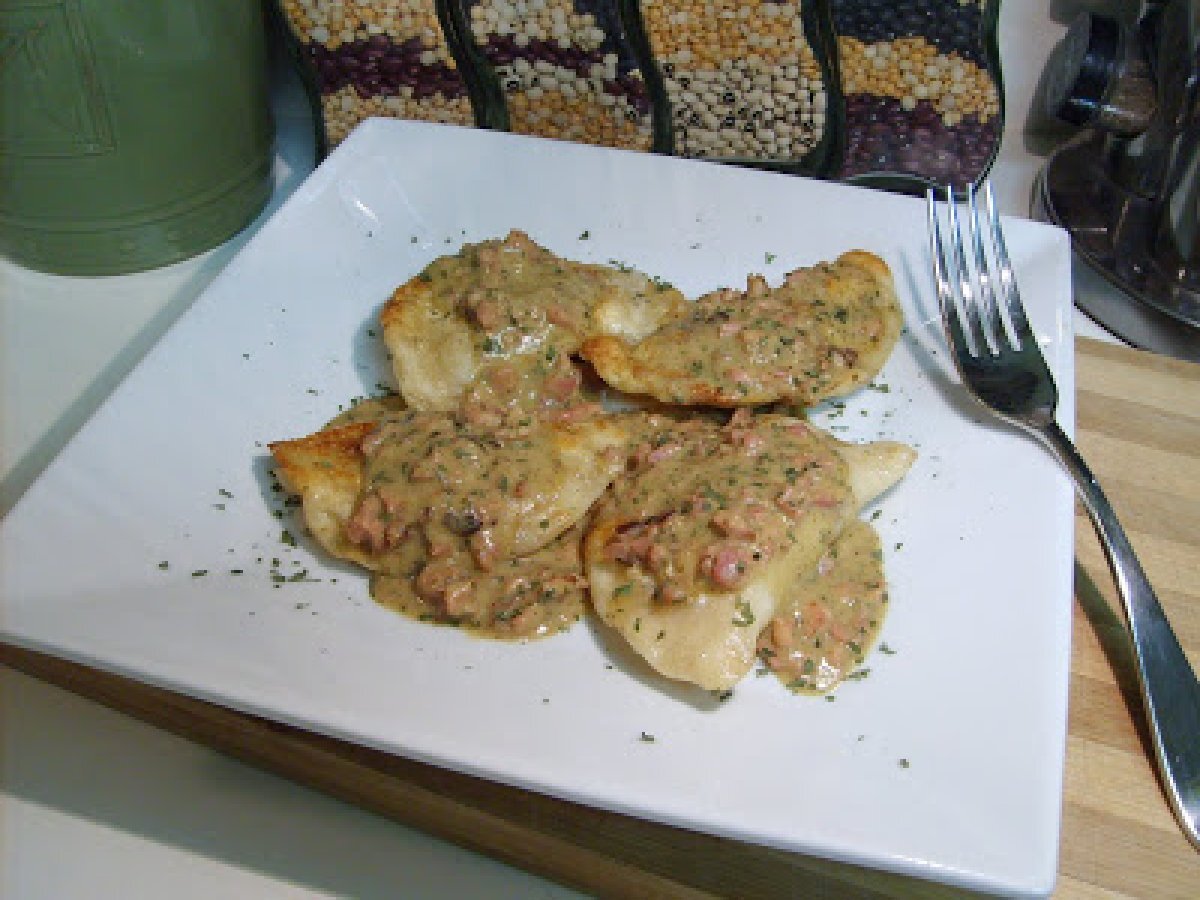 Questions:
Related recipes
Recipes
Related articles