Potato and cheese roll
Potato and cheese roll
Roll some potatoes to make this absolutely delicious dish, stuffed with ham and cheese!
Ingredients
---
---
---
10 oz raclette cheese
---
---
---
pepper
Materials
grater
---
silicone baking tray
---
Preparation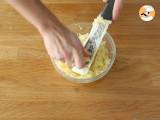 Step 1
Peel the potatoes and grate them. Whisk the eggs with salt and pepper, and add the grated potatoes in it. Add the minced onion.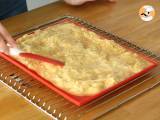 Step 2
Arrange this batter into a silicone baking tray. Smooth the top.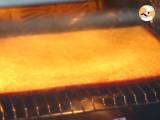 Step 3
Bake 30 minutes at 350°F (180°C).
Step 4
Turn the tray on some parchment paper, and arrange the raclette cheese slices on it. Cover only 2/3 of the surface. Cover with the ham slices.
Step 5
Roll it all thight. Put in the still hot oven for 5 minutes to melt the cheese.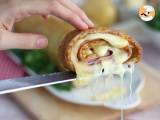 Step 6
There you are, your potato roll is ready!
---
---
Related recipes
Recipes
Related articles
Quintessentially British traditional and tasty fish and chips