Meatless monday: cauliflower & caramelized onion frittata and figgy salad
Preparation
Heat a pan over medium heat. Add olive oil and butter and sliced onions. Season with a little salt and pepper.
Cook for about 20 minutes, until caramelized. Sprinkle a little sugar over the onions and cook for a few more minutes. Transfer to a plate and allow to cool.
Heat an ovenproof dish (such as a Dutch oven) over medium-high heat (if you don't have a cooking pot that can transfer from the stovetop to the oven, no worries - just cook the cauliflower, add it to the eggs, then pour it all in a casserole dish).
Add a little olive oil, then add the cauliflower, and season with salt and pepper. Cook for a few minutes, until cauliflower is beginning to turn golden brown.
Add about a 1/4 cup water to the pan, add the garlic, cover, and cook until cauliflower is tender, about 8 minutes.
Heat oven to 400 degrees. Meanwhile, beat eggs, half and half, salt and pepper, parsley, and a good amount of parmesan cheese in a large bowl. When the onion is cool, stir it into the egg mixture.
When cauliflower is done, scoop it out and allow to cool on a plate. Rinse and wipe out the ovenproof dish. Rub a little butter into the dish. Pour the egg/onion mixture into the dish, then sprinkle the cauliflower around.
Top with more grated parmesan. Bake until frittata is set, about 30 minutes. When set, switch oven to broil, and cook under the broiler until the top is brown in places.
While the frittata is baking, put the balsamic and figs (with a pinch of salt) in a small saucepan, cover, and cook for about 10 minutes, until figs have basically disintegrated into the vinegar.
Remove from heat, transfer to food processor, add squeeze of honey, and process until smooth. Add the mustard. Process again, and drizzle the olive oil in through the top until the mixture is emulsified.
Set aside while you get the salad greens ready. Toss the greens with the dressing. Slice the frittata into pieces, serve with the salad.
Photos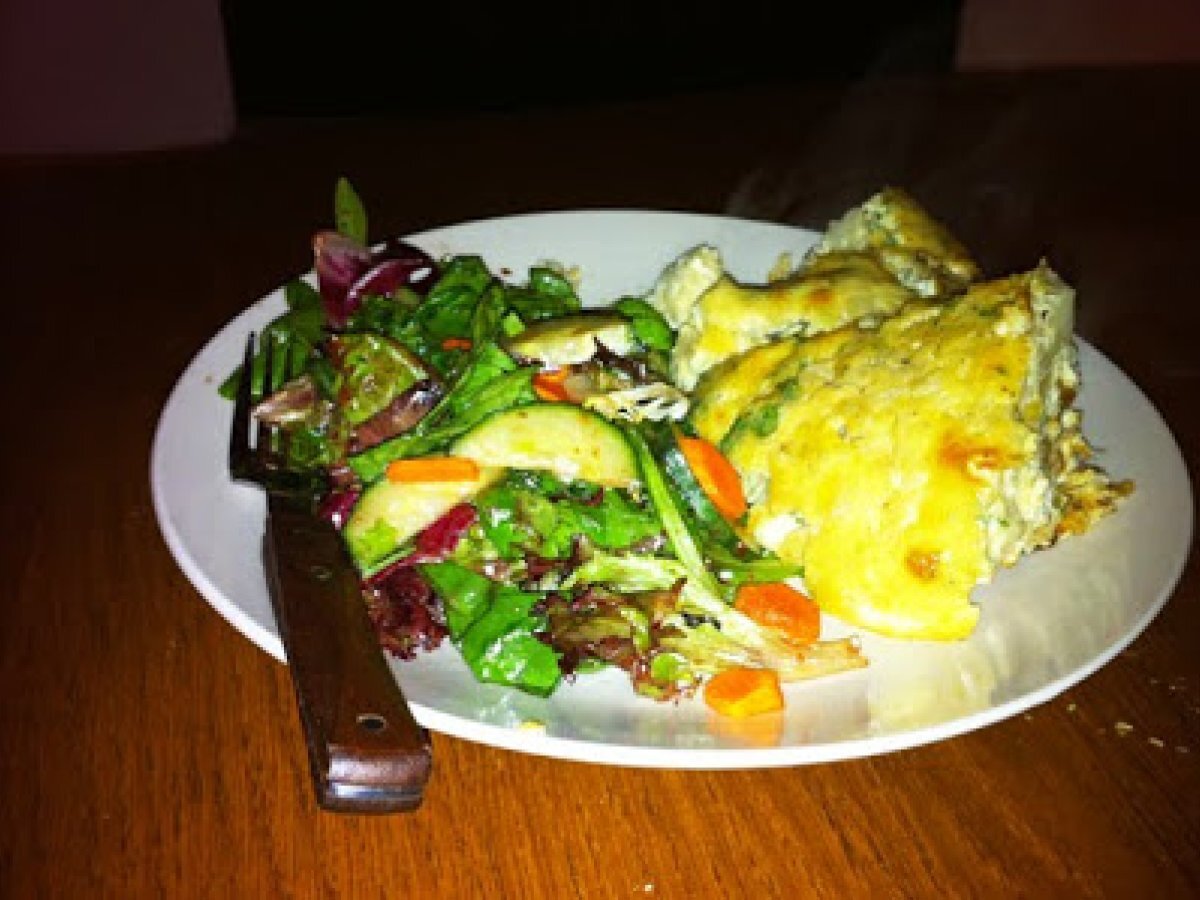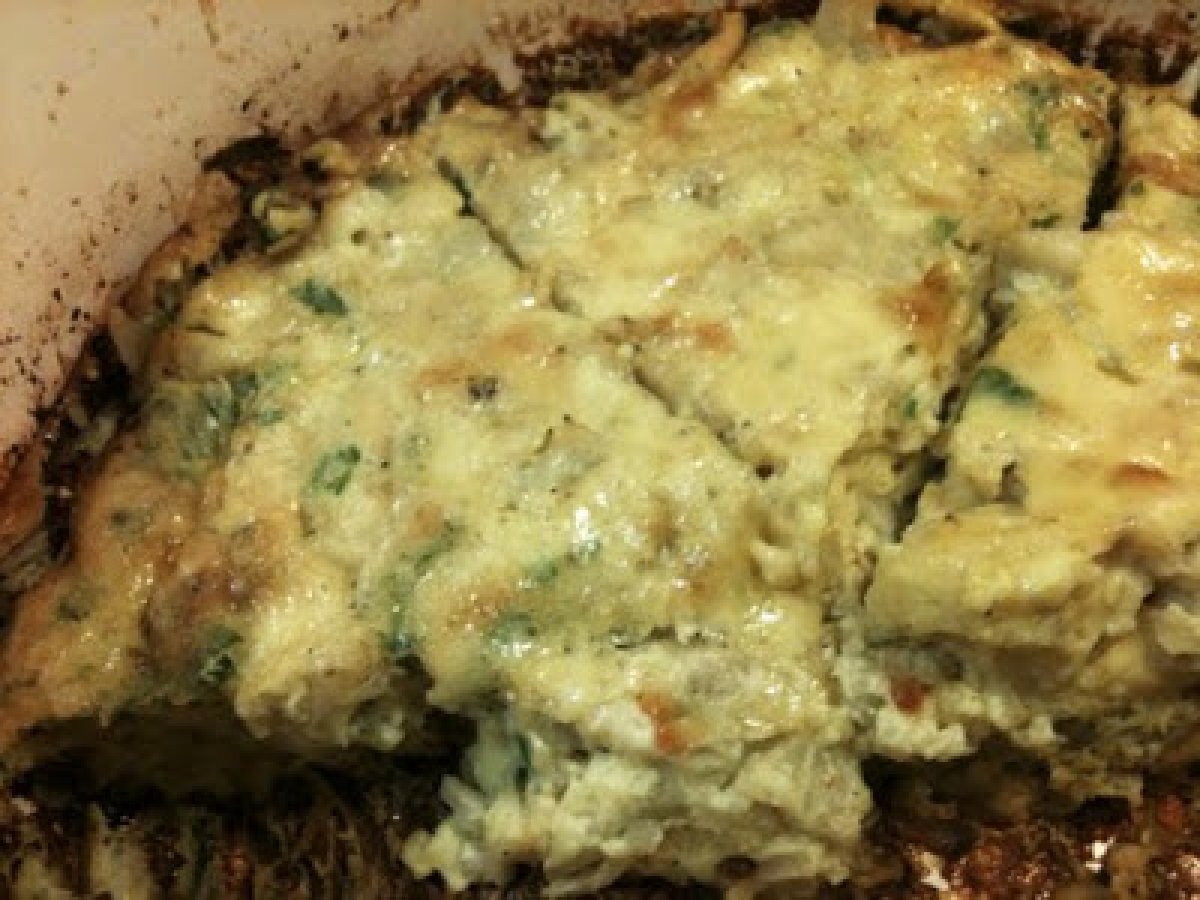 Questions:
Related recipes
Recipes
Related articles