Foie gras souffle
Foie gras souffle
The fanciest starter ever. A French recipe using the duck liver called foie gras, tast and fluffy.
Preparation
Melt the butter in a pot. Then, add the flour at once, and stir with a whisk.

Add gradually the milk, stirring well, until you get a smooth cream. Take out of the heat, add salt, pepper and some of the spices mix.

Add 2 egg yolks and mix well.

Cut the foie gras into pieces, and add them to the cream. Mix well.

Whisk the whites until they get stiff and form peaks, and gently combine them with the foie gras mix. Pour this mix into greased ramekins.

Bake 15 min at 390°F (200°C). At the end, leave the oven door open 5 minutes so the souffles don't get flat to quickly.

There you are, your foie gras souffles are ready!
Photos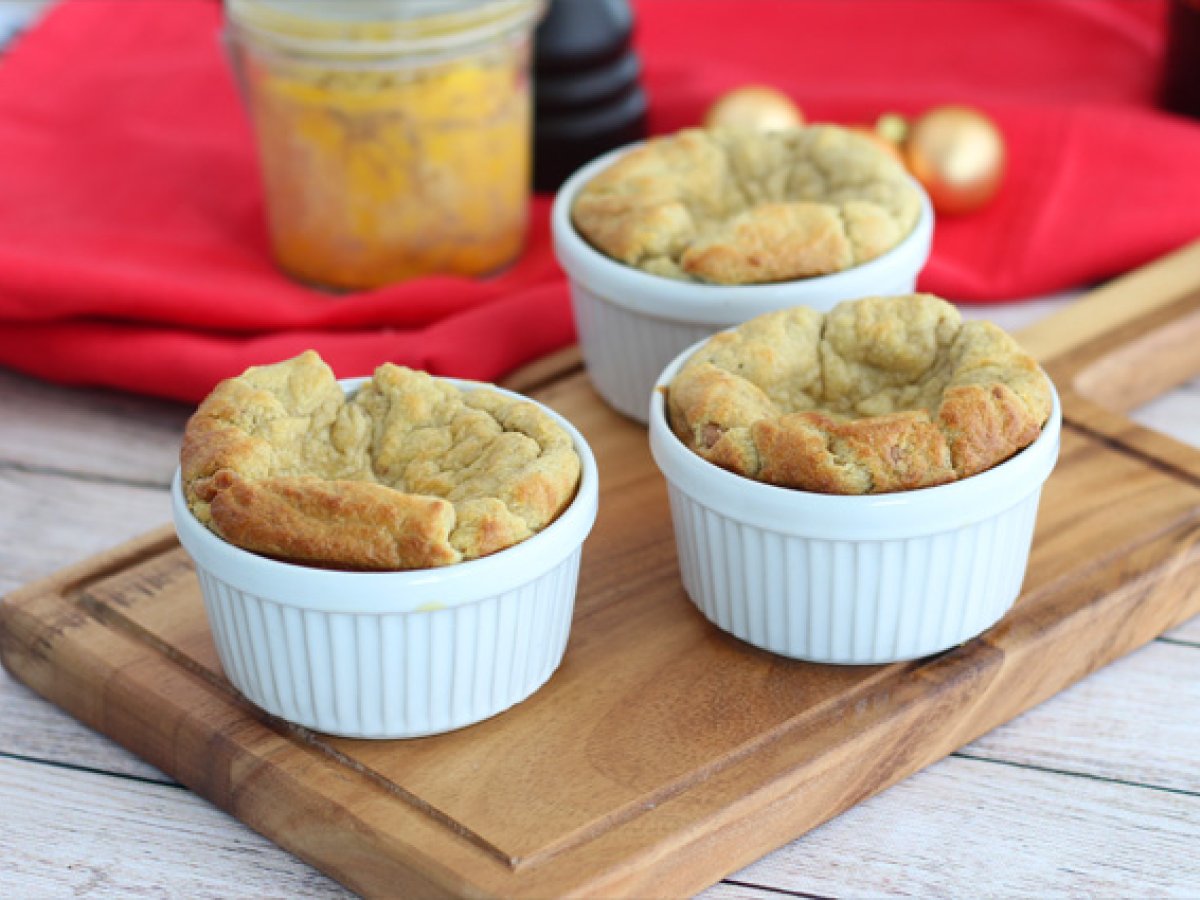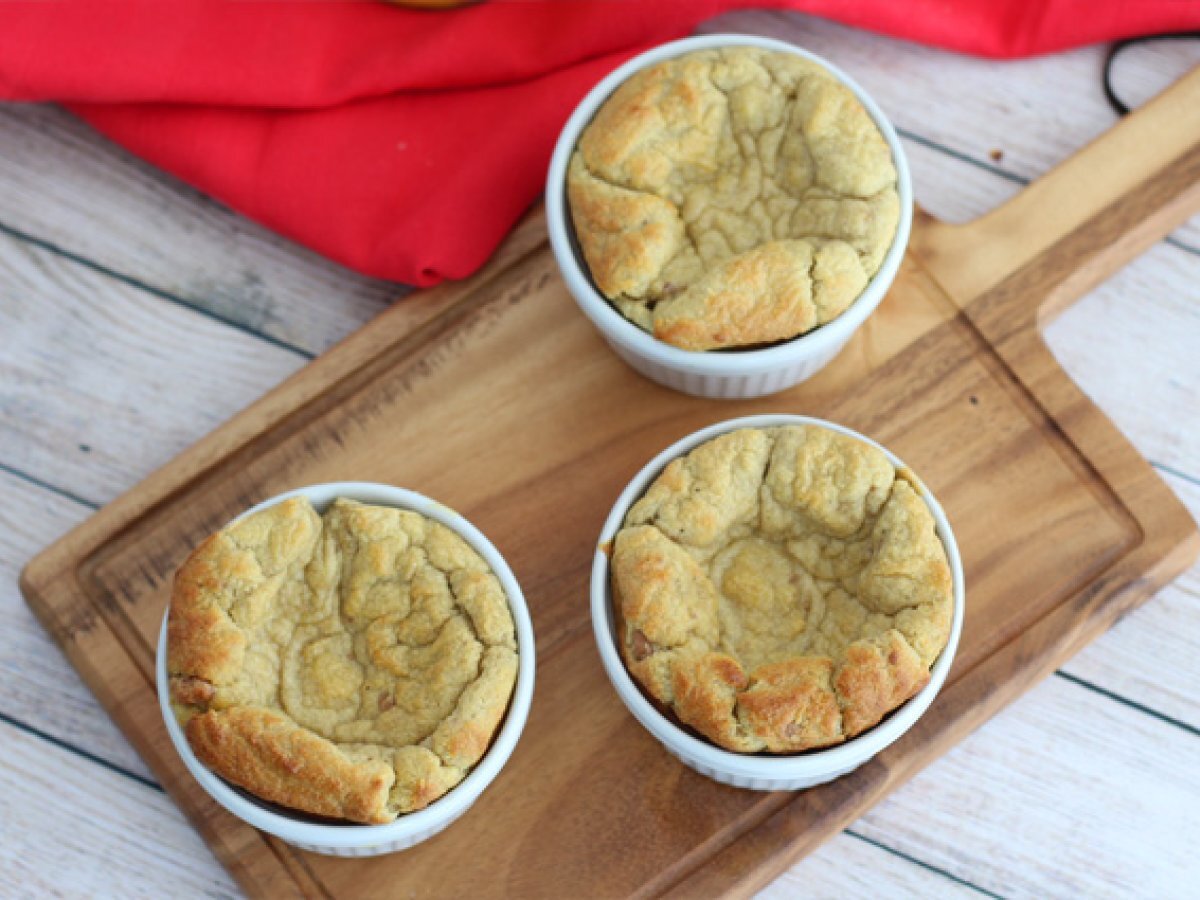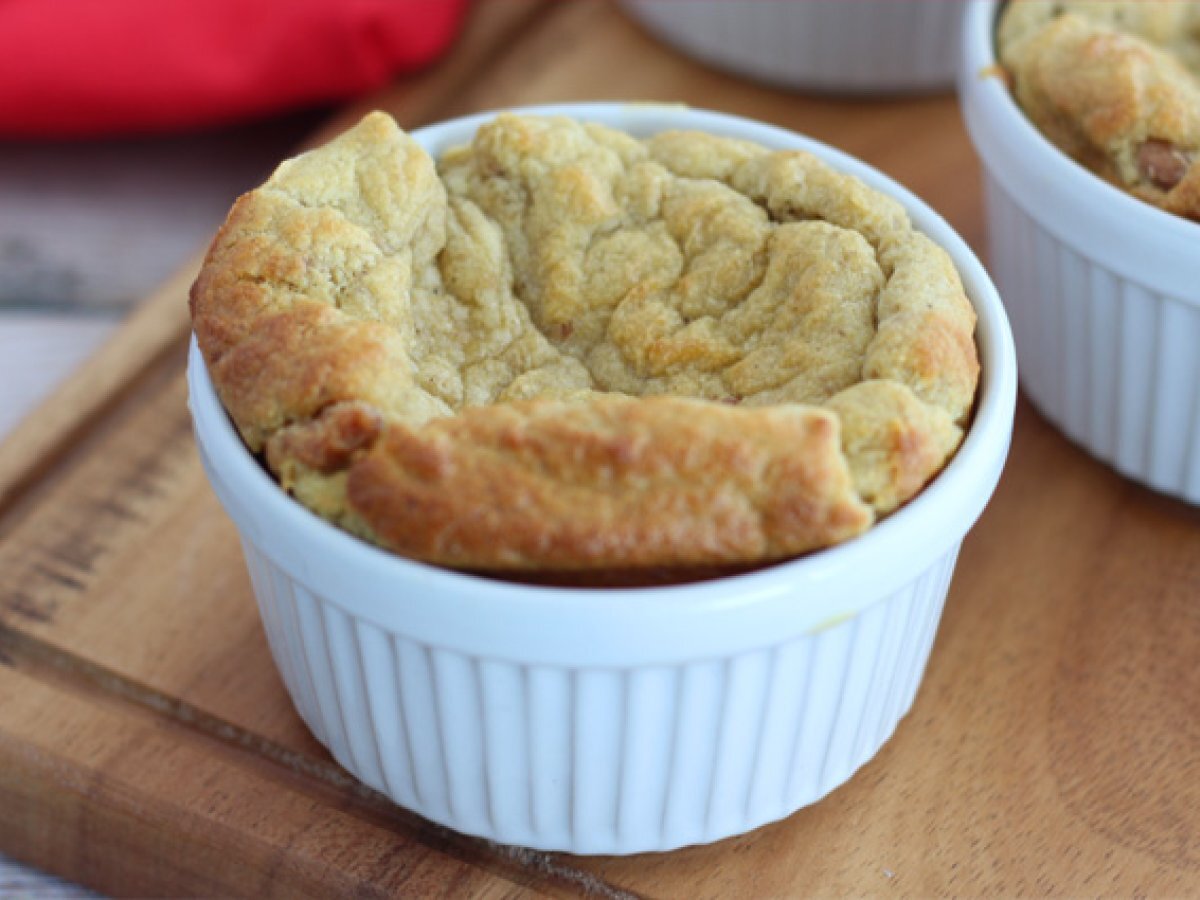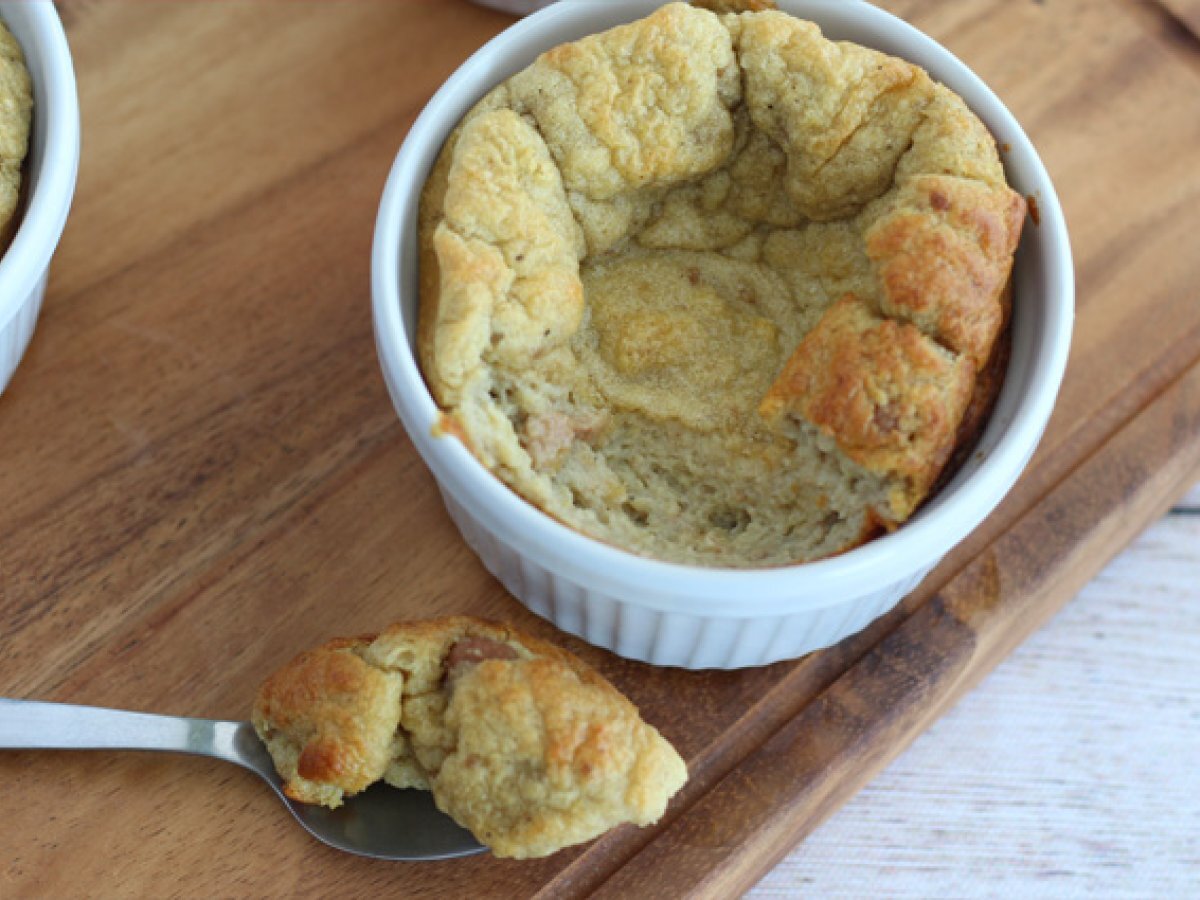 Questions: