Salmon tartare asian style with chicon
Preparation
Clean the raw salmon fillet under running water. Pat dry with kitchen paper and set aside.
Wash the Chicons properly and pat them dry. Trim off the browned ends, few outer leaves and any bruises. Leave it whole until needed as chicons turned brown and wilted quickly.
In a clean bottle or container with a lid, mix all the Marinade ingredients and give it a good shake until the ingredients well incorporated. Set aside until needed.
Cut the salmon steak into long strips and dice into cubes roughly about 1 cm x 1 cm thickness or just the way you would prepare Salmon/Tuna Tartare. Be careful not to dice the fish too small or it would be mushy and break apart when you mix in the marinade.
In a bowl, add in the diced salmon and ¾ of the marinade mixture.With a spoon, slowly fold them together.Wrap up with cling film and refrigerate until time to serve.
When it's time to serve, make sure the salmon tartare changed color or turned opaque and the meat is 'springy' cooked by the Lime juice.Taste it again to make sure the tartare is well seasoned. Add more of the left over marinade if needed.
Add in the sliced spring onions, chopped chilli and lightly crushed toasted sesame seeds. Mix it well and serve in small individual serving bowls with separated chicon leaves or spoon the salmon tartare ready in the chicon leaves.
Photos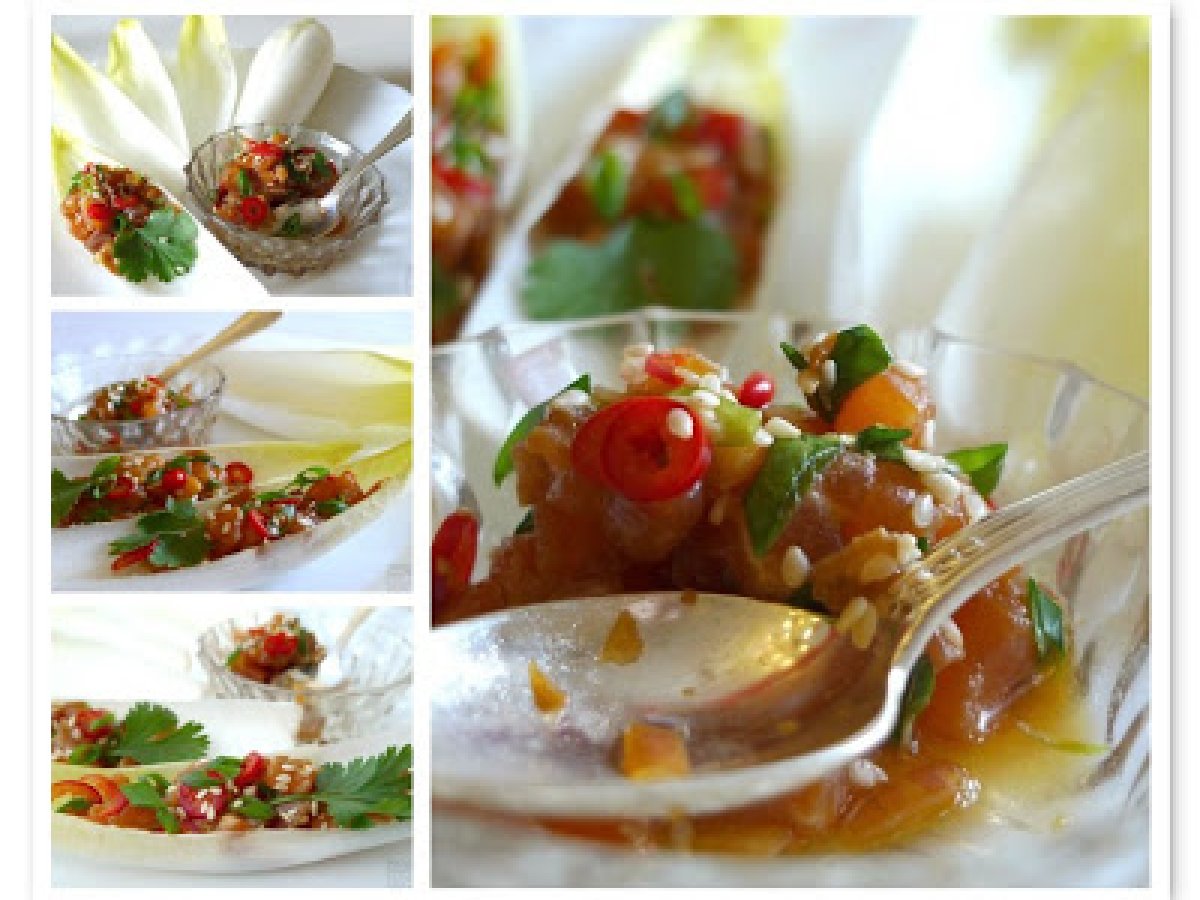 Questions:
You may like
Recipes