Sauteed mushroom, mashed potato open sandwich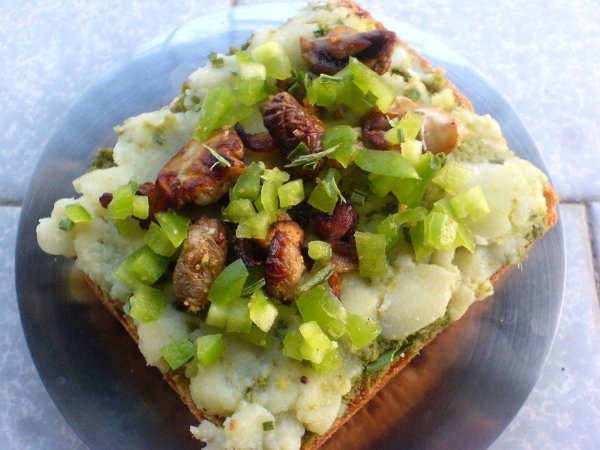 Preparation
Mash your potato along with some coconut milk to make a thick gooey paste. Ideally, do this while the potato is still hot.
In a pan, heat the olive oil.
Chop your mushrooms and add to the pan, along with freshly ground black pepper.
Saute the mushrooms for 3-5 minutes until brown.
Slice your bread (fairly thick). You may want to toast/grill your bread if its too flimsy.
Spread the green chutney over the bread.
Next spread the mashed potato over the bread.
Layer the sauted mushrooms next.
Next come some finely chopped green pepper.
Finish off with a sprinkling of finely chopped chives and a dash of olive oil.
Questions:
Related recipes
Recipes