Bharwan khumb or stuffed mushrooms
Bharwan khumb or stuffed mushrooms
A recipe really amusing with delicious vegetable.
Preparation
Method:
Clean the mushrooms thoroughly and destem them carefully retaining the caps. Chop the stems very fine. Slit the stem into half vertically. Slit each half into three pieces and then place them together and chop into little bits.
Preparation:
- Have your green chillies and ginger juice ready. Heat oil, add the onions, minced chillies, ginger juice, garlic and a little salt. Saute a minute or so and chopped mushroom stems. Saute till the mushrooms sweat out all the water and the mixture is dry, add the herb and mix. Set aside to cool.
- Meanwhile dip a finger in oil/melted butter and baste the caps on the outside. Using your finger ensures that there is hardly any oil. You may omit this altogether to have it completely fat free.
- Fill a little of the stuffing into each cap, and top with a drop of the cashew cream. Spread it and seal the hollow and top with some bread crumbs.
- Pre-heat oven on grill mode for 10 minutes in the highest temperature. Grill the mushrooms till the crumbs turn a light brown, or the cheese melts, and the mushrooms start developing streaks of brown. The first batch takes about 5-10minutes, and the others will be done much faster.
- You do not require anything to serve them with if you are a die-hard shroom fan like me but you could have them with vegan tandoori marinade or green mint chutney.
Photos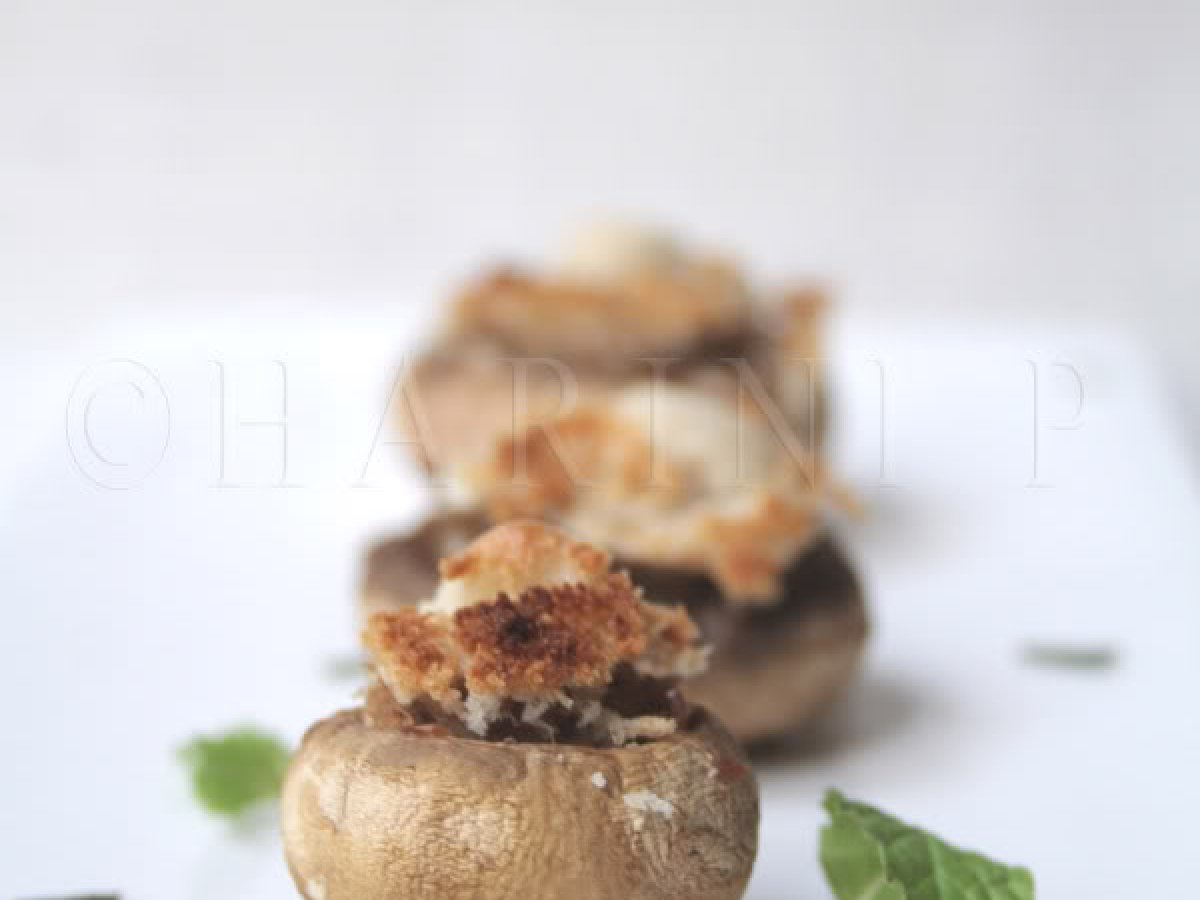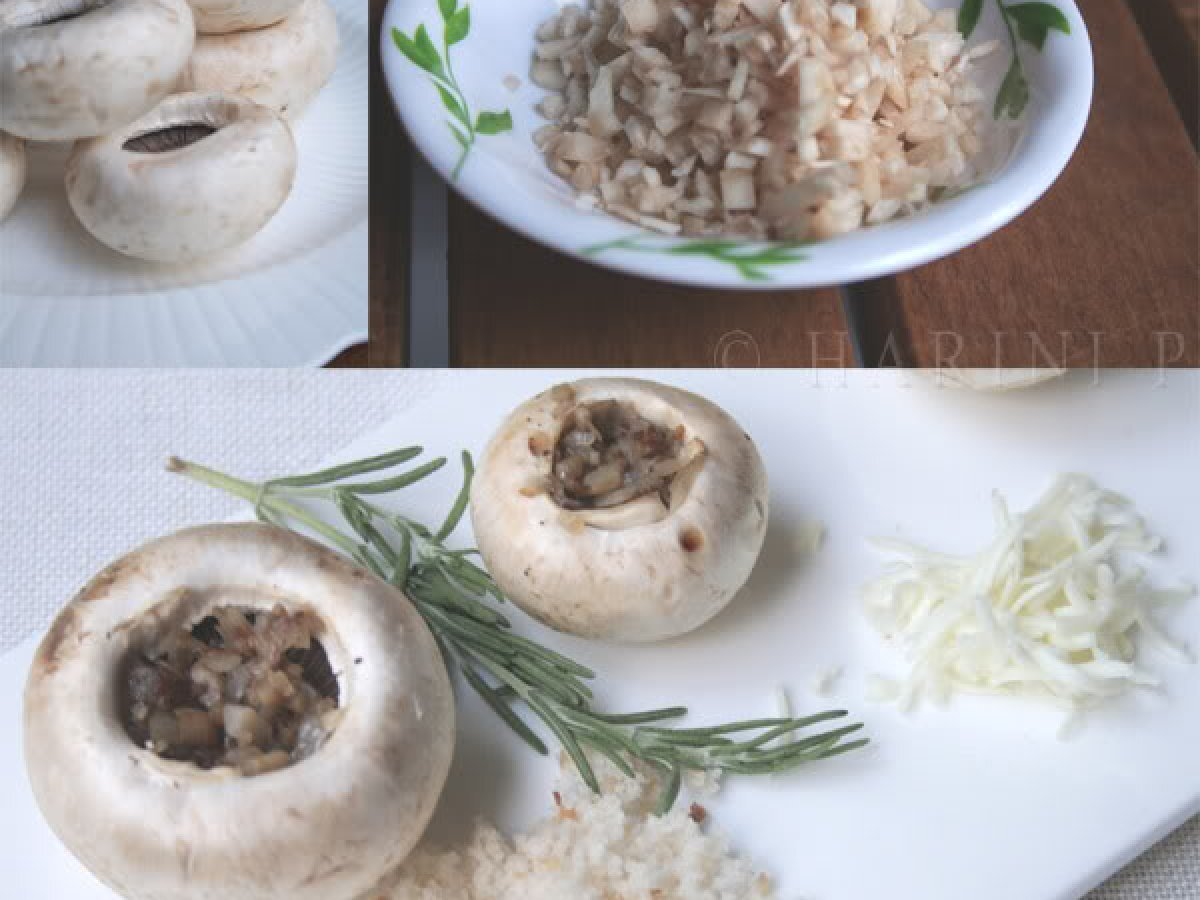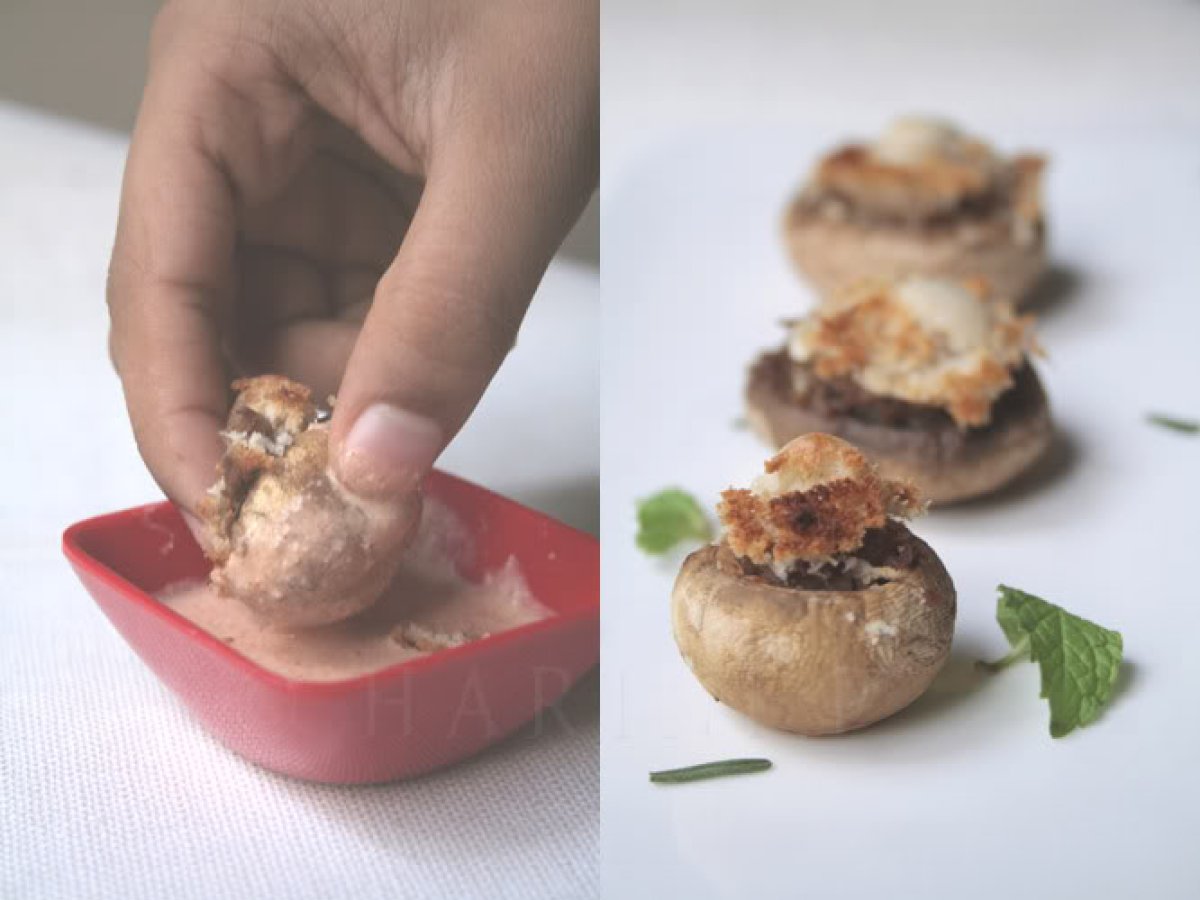 Questions:
You may like
Recipes