Guest post: cabbage vareniki
Guest Post: Cabbage Vareniki
This is a receipt easy to make and ideal for small family celebrations.
Preparation
Take the cabbage and split it into smaller sections, as shown.Chop the cabbage into small pieces. Set aside. In a large pan, melt the butter over medium heat. Place the diced onion and diced carrot into the pan for a few minutes, until the onion is medium brown. Increase heat to high and put in the chopped cabbage. Stir occasionally. Add either the ½ cup of pickled cabbage or the lemon juice. The mixture is ready when the cabbage has browned as well.
Set the cabbage aside. To make the dough, mix 2 cups of flour with the egg and a pinch of salt. Mix it with your hands, adding water as needed to roll into one big ball. End result: Flour a surface and roll out the dough, approximately the size of a medium pizza pie.
Take a small glass (my grandma uses a shot glass) and cut out circles from the rolled out dough. Folding the cabbage filling into the actual varenik takes practice. There are various techniques. My grandmother uses the "half fold" method. Take the circle of dough into your hand as such:
Take a teaspoon of cabbage filling and put it in the circle, then fold over the side you're holding between your fingers to meet the end of the other. Pinch it shut all the way around.
Make sure that when you are pinching the varenik shut, you go around twice in both directions. This ensures the cabbage stays inside.
The end result: Now you're ready to prepare the vareniki and eat! You can also stick these in the freezer and eat them later on. To cook, wait for the water to boil and add the vareniki with a pinch of salt. Stir occasionally. They are ready when they float up on top, in no more than 5-8 minutes.
Meanwhile, heat up a tablespoon of olive oil on low heat. Once the vareniki are ready, drain them and mix the heated olive oil in (this prevents them from sticking and intensifies the flavor).
Photos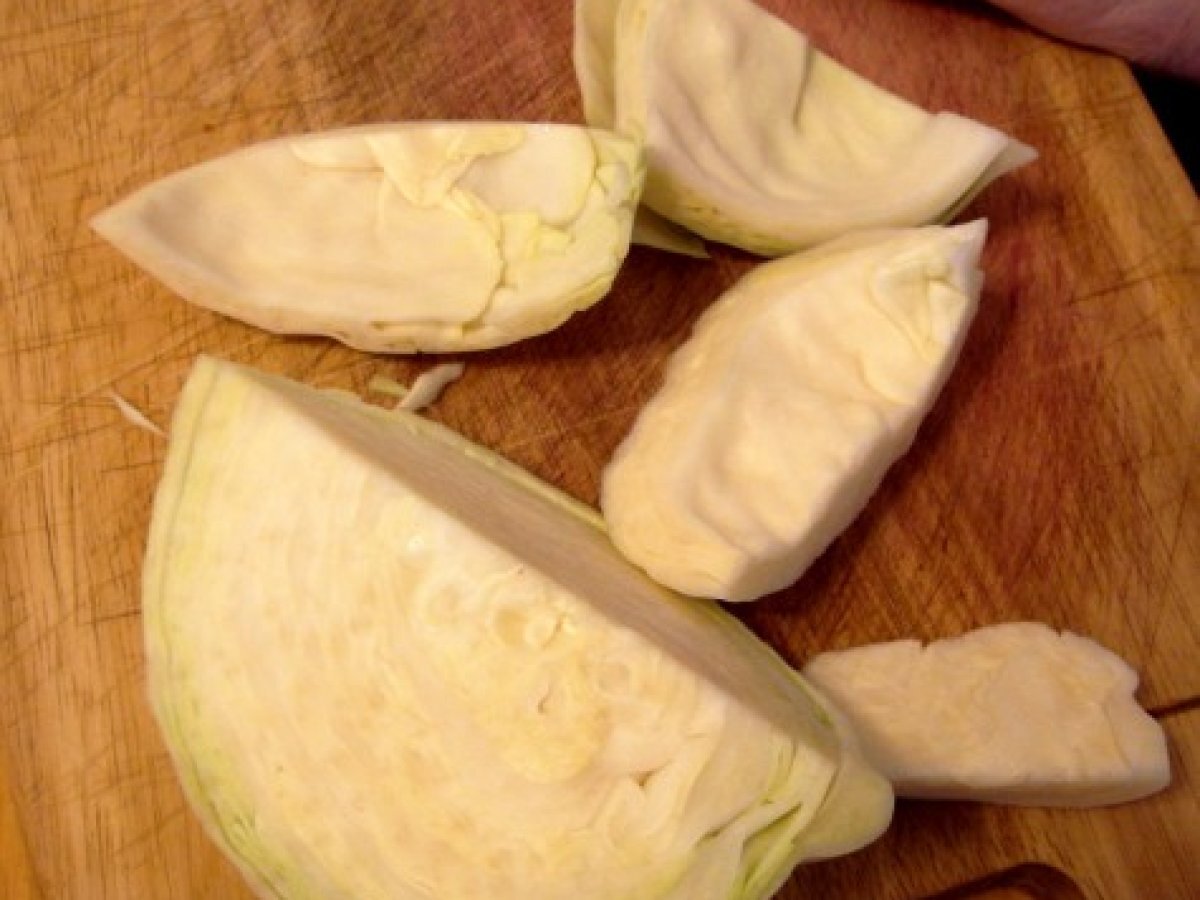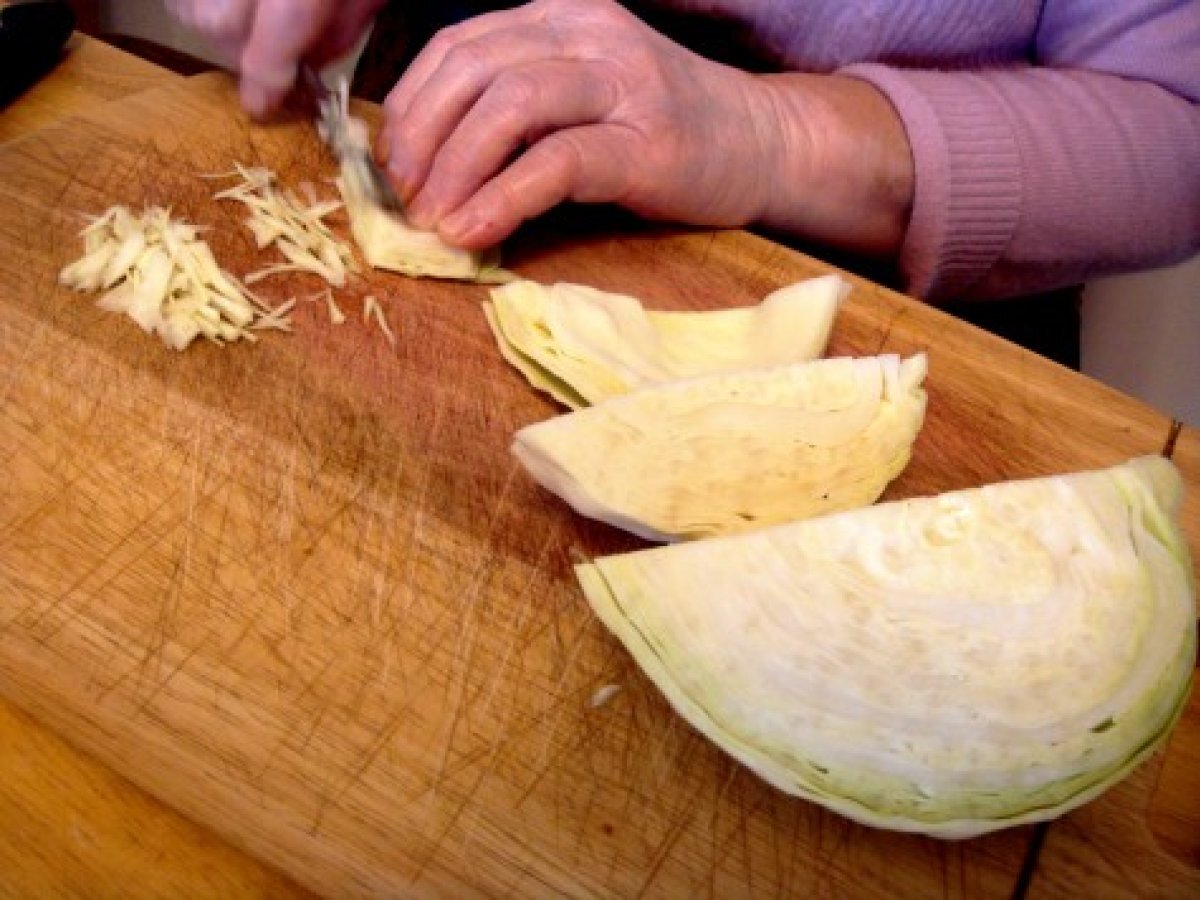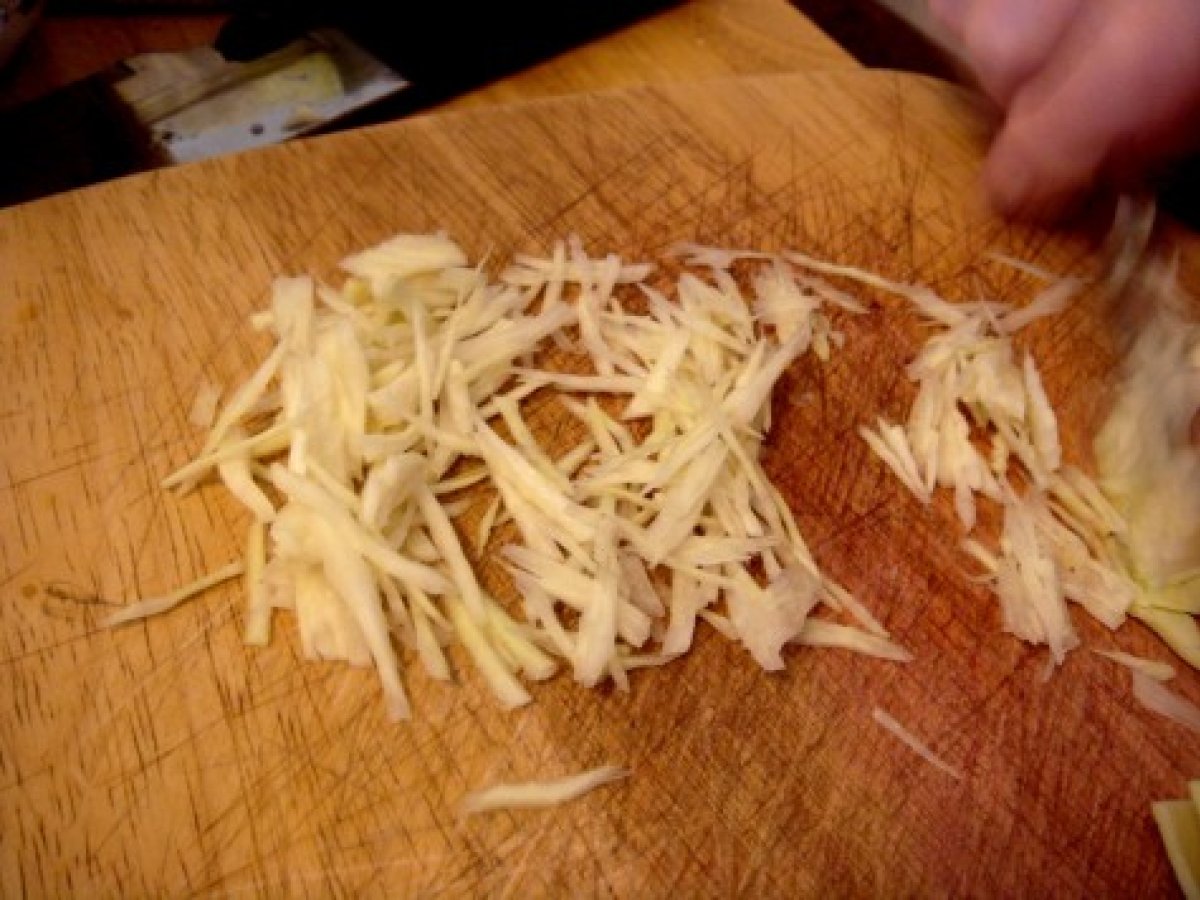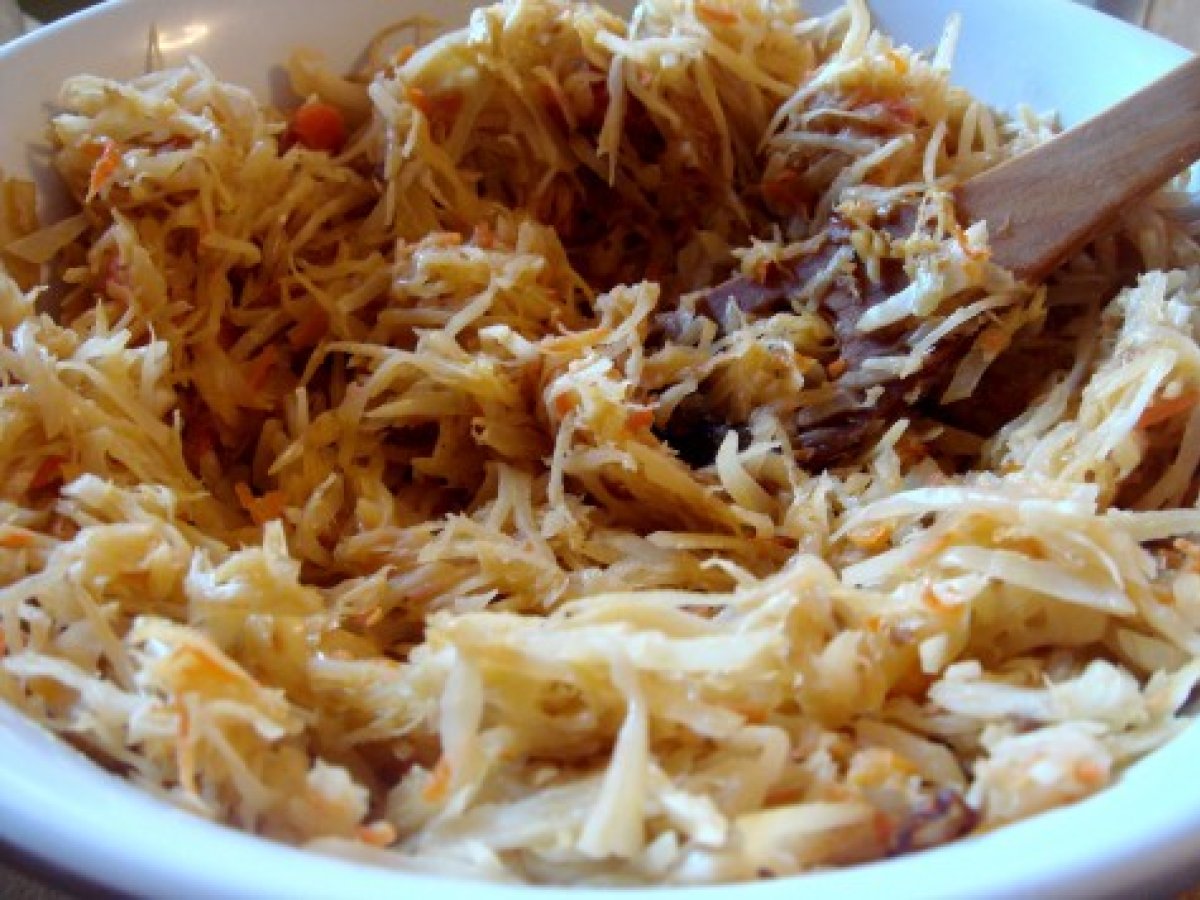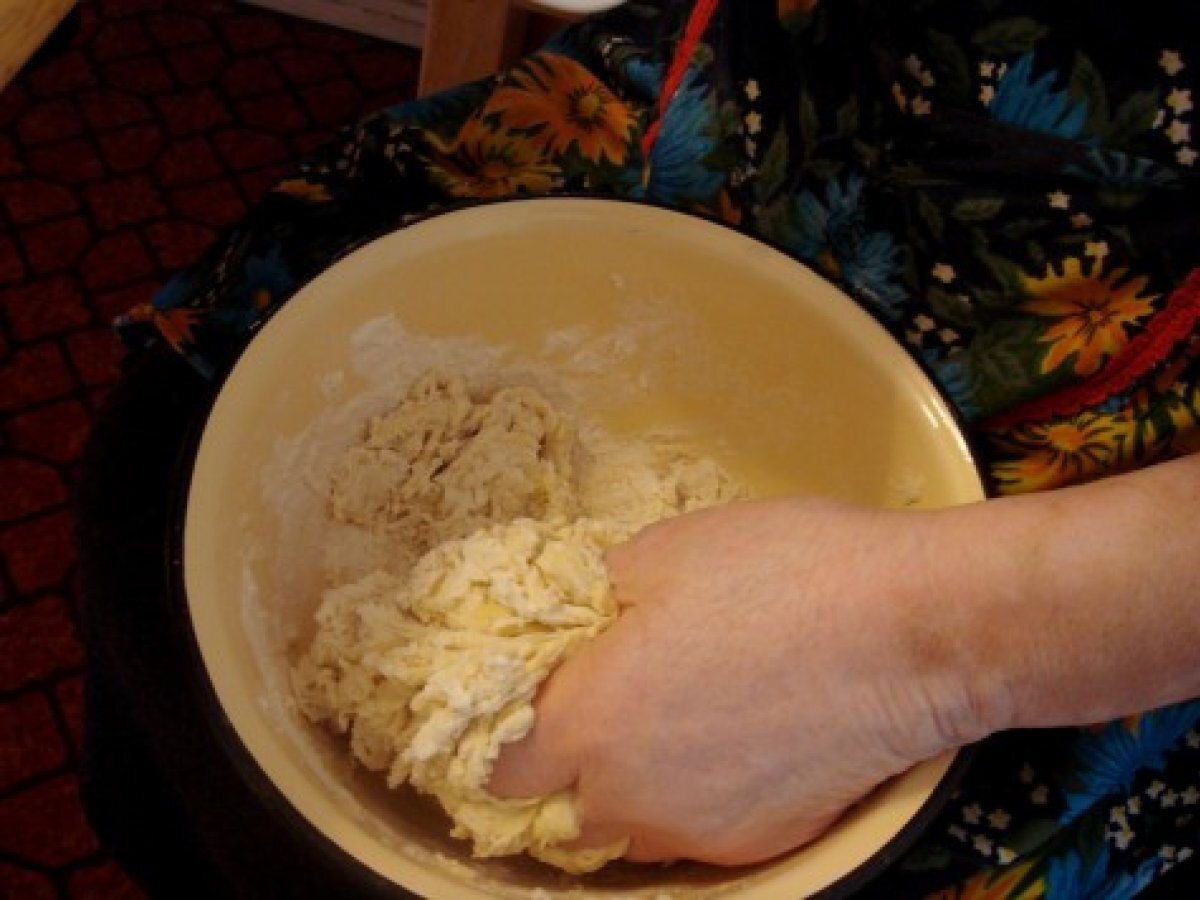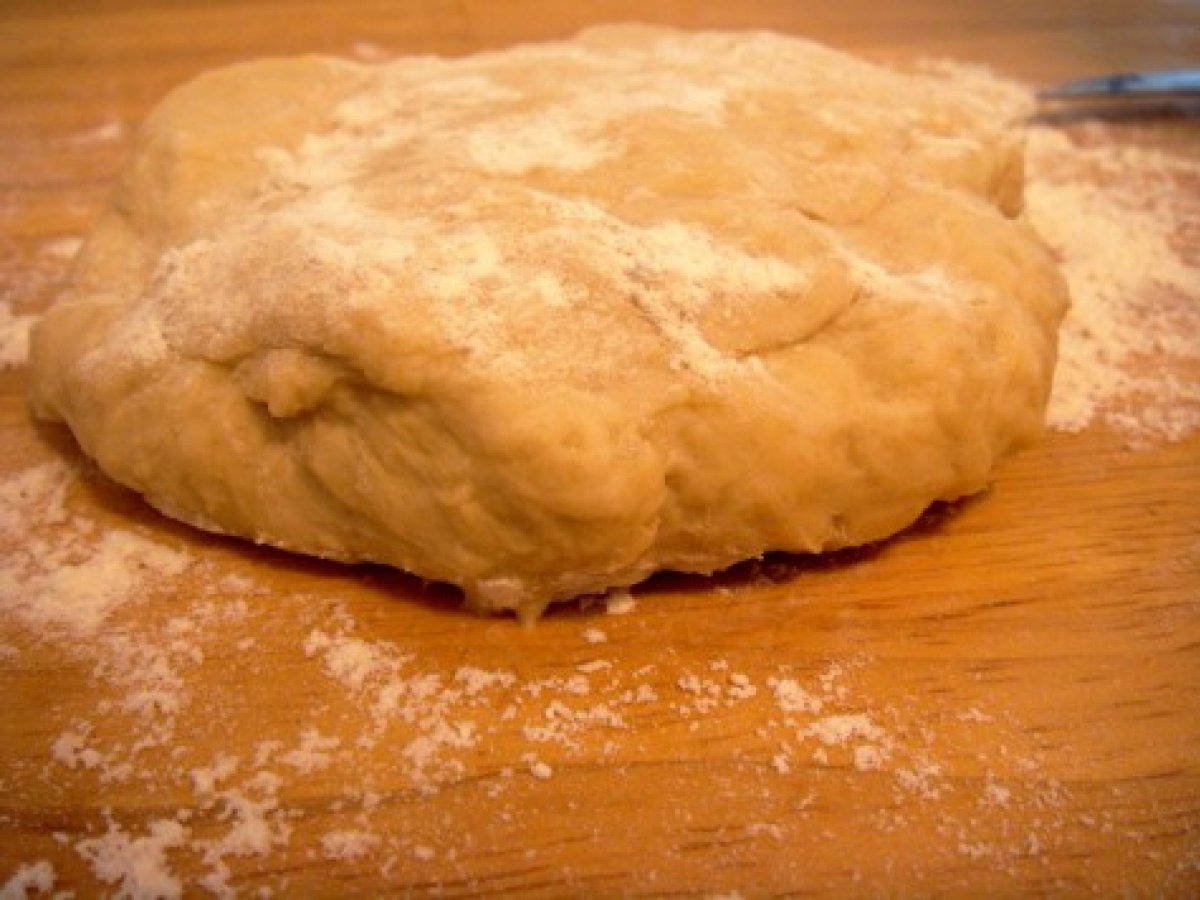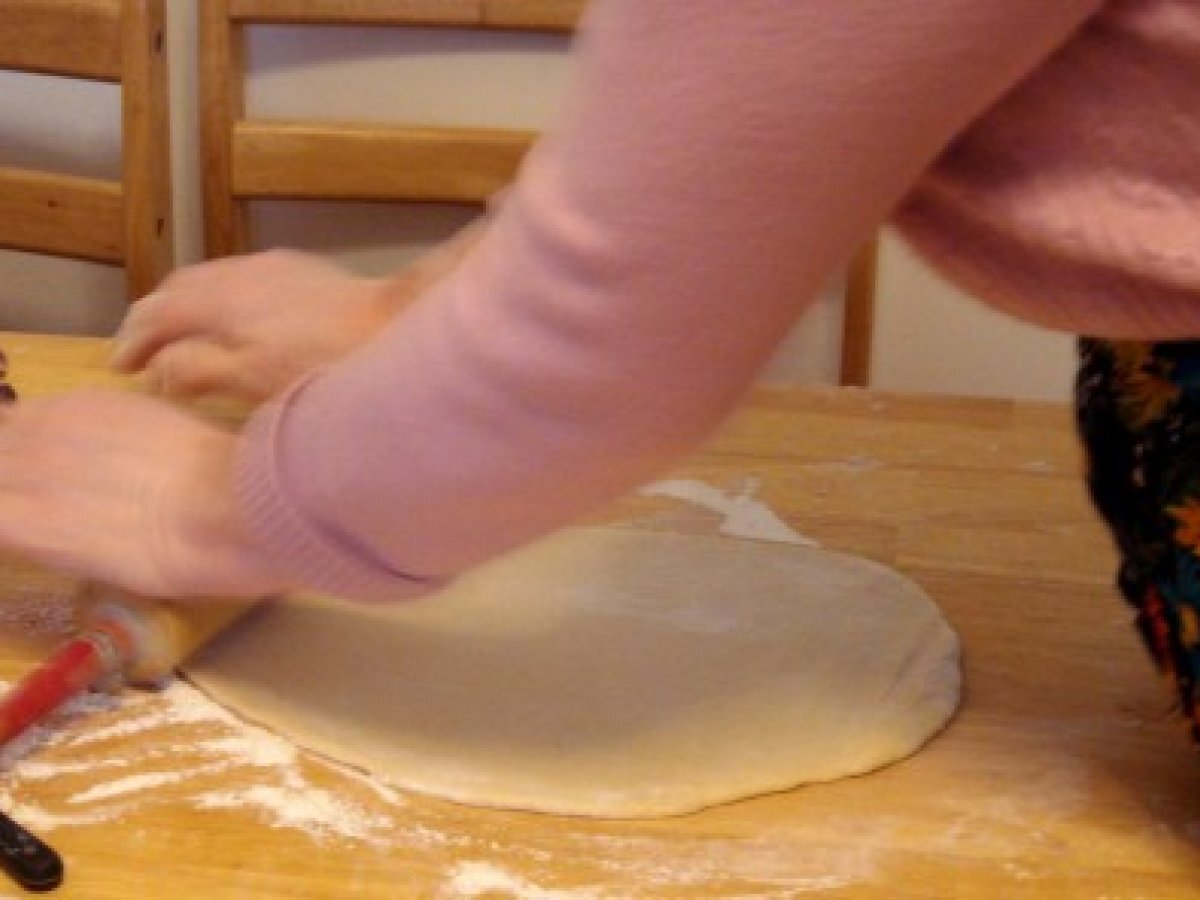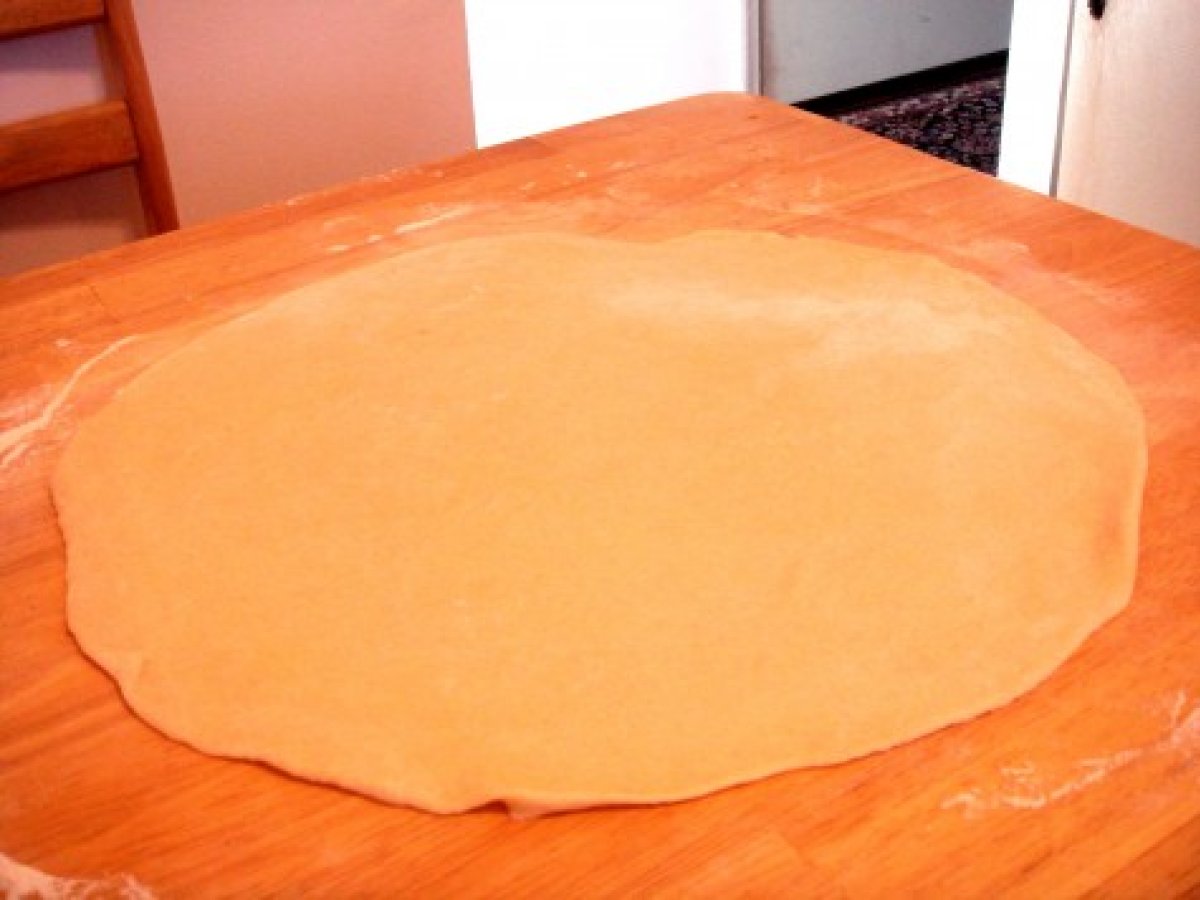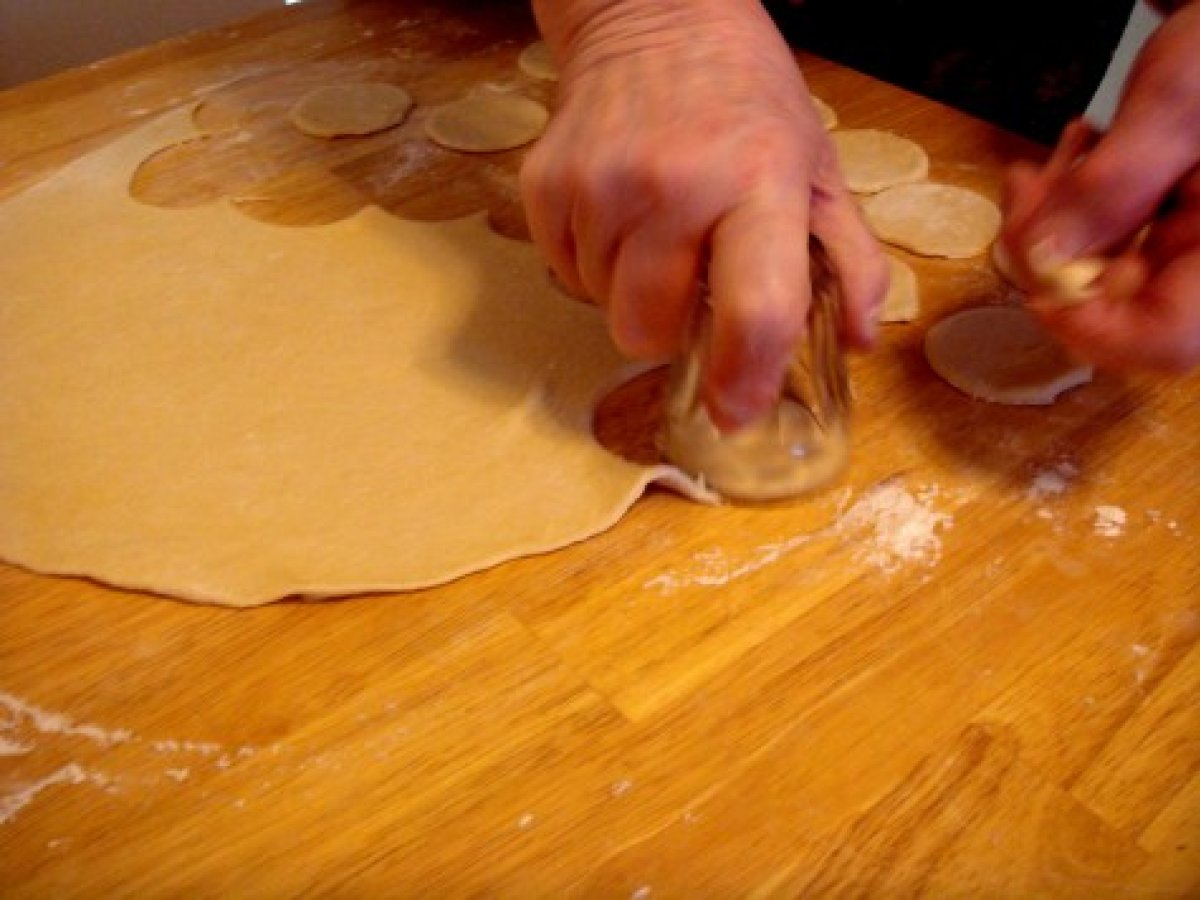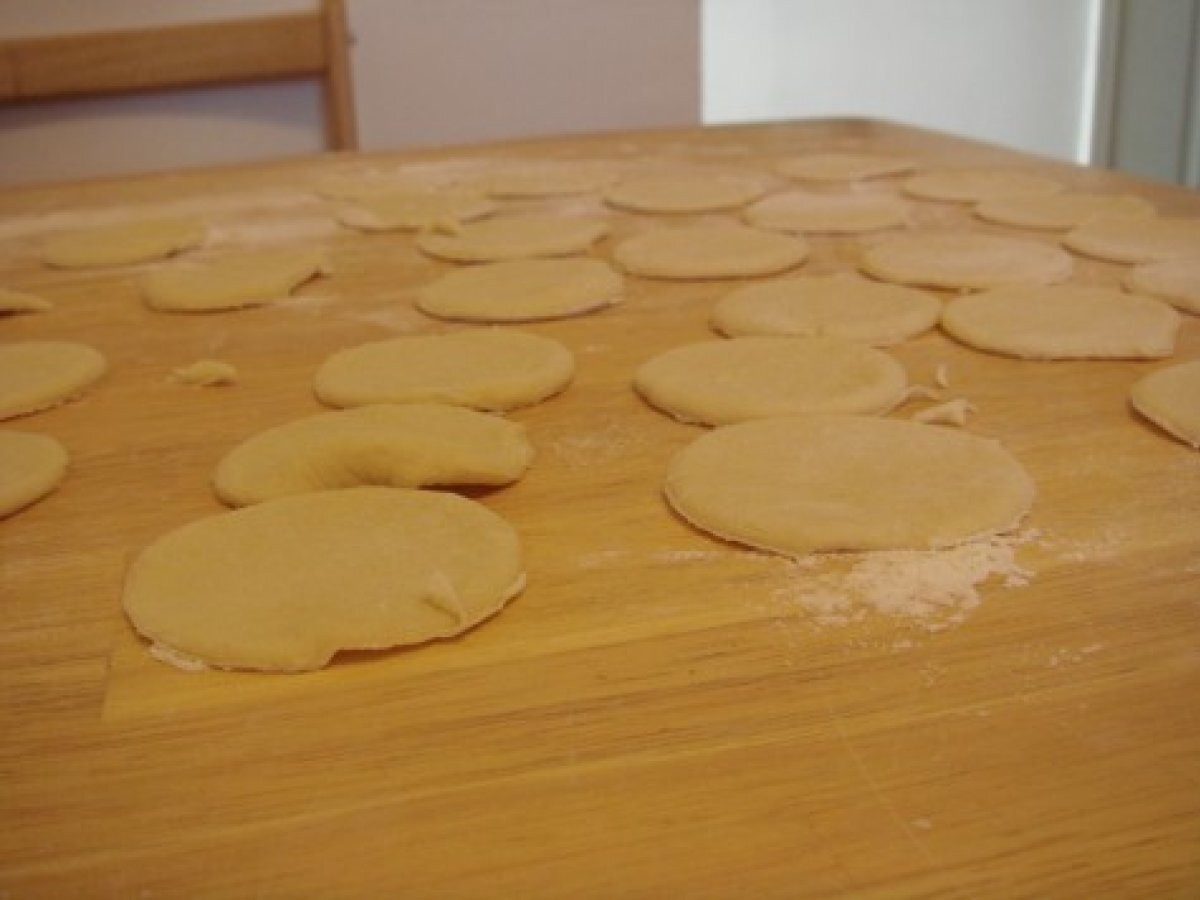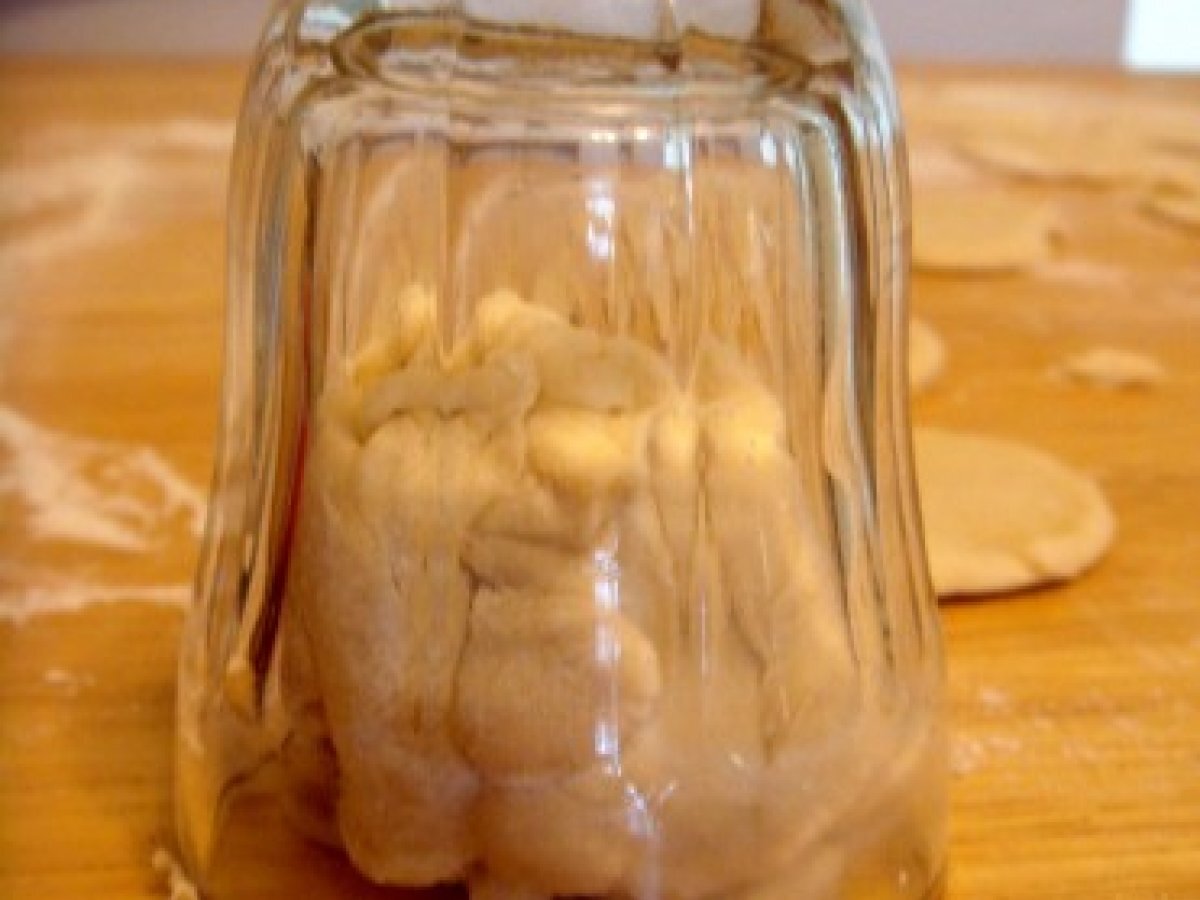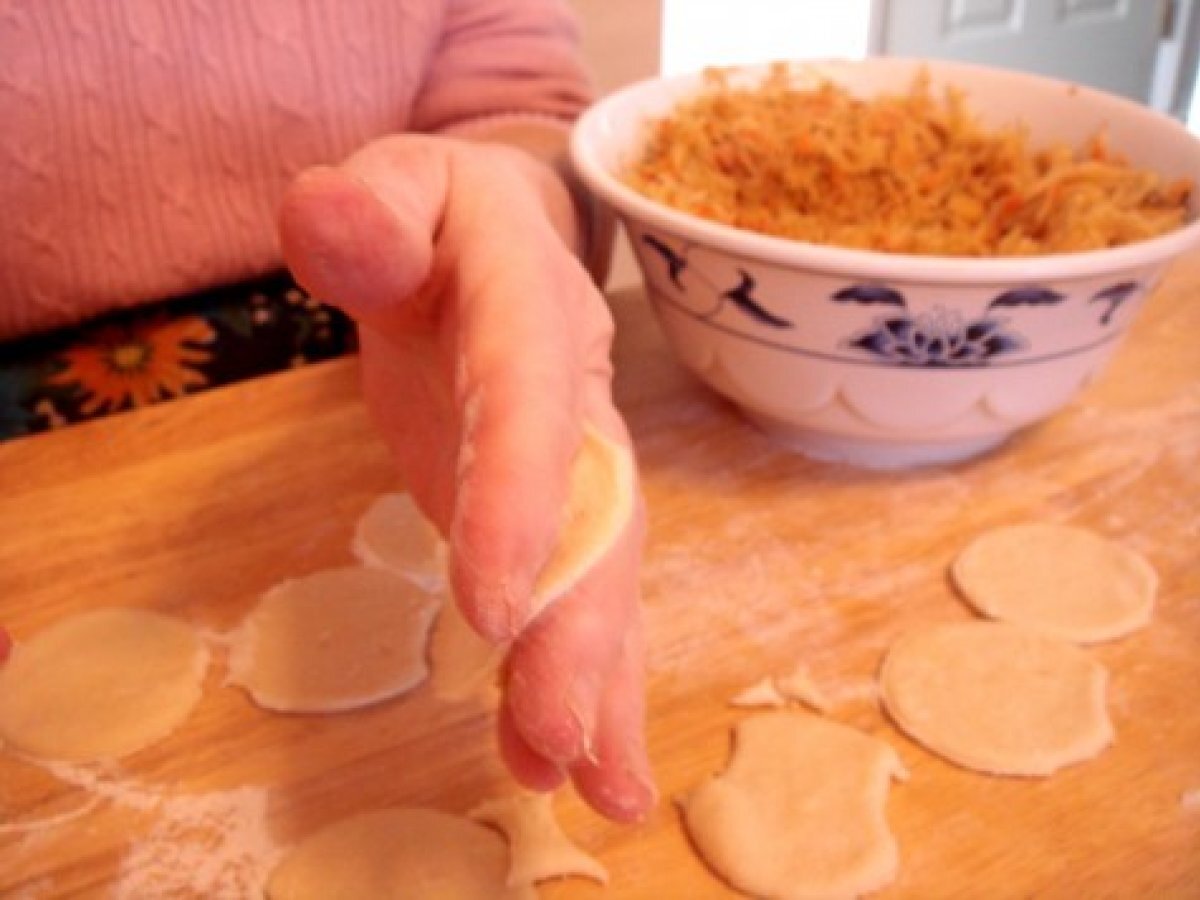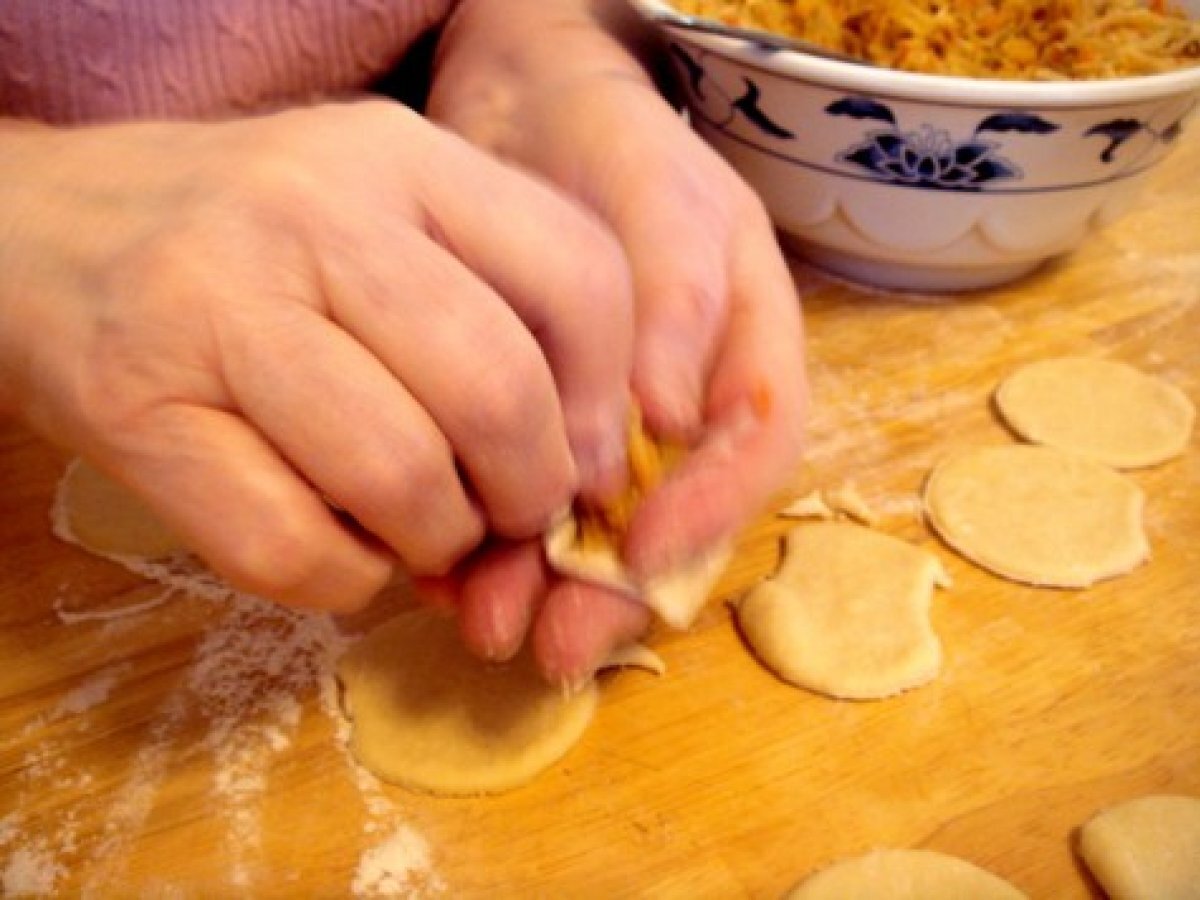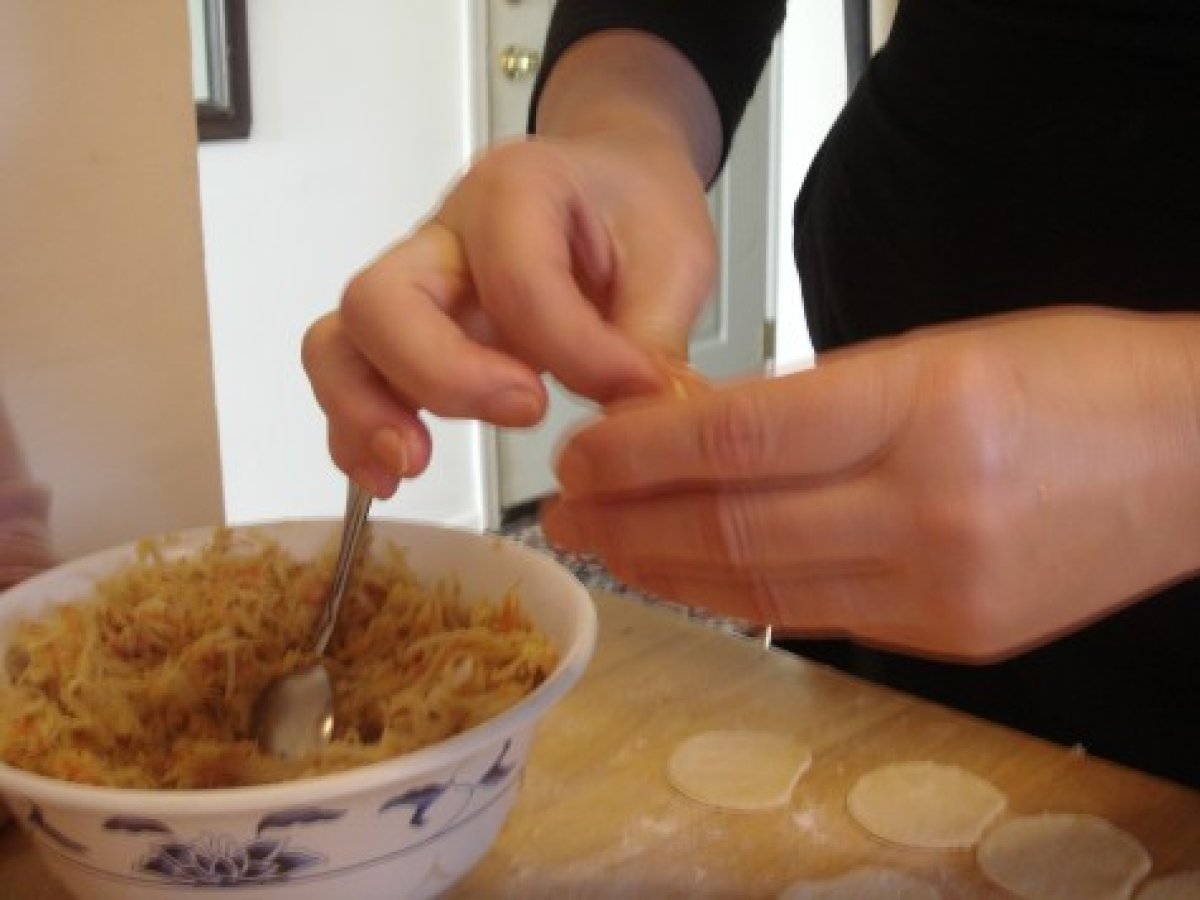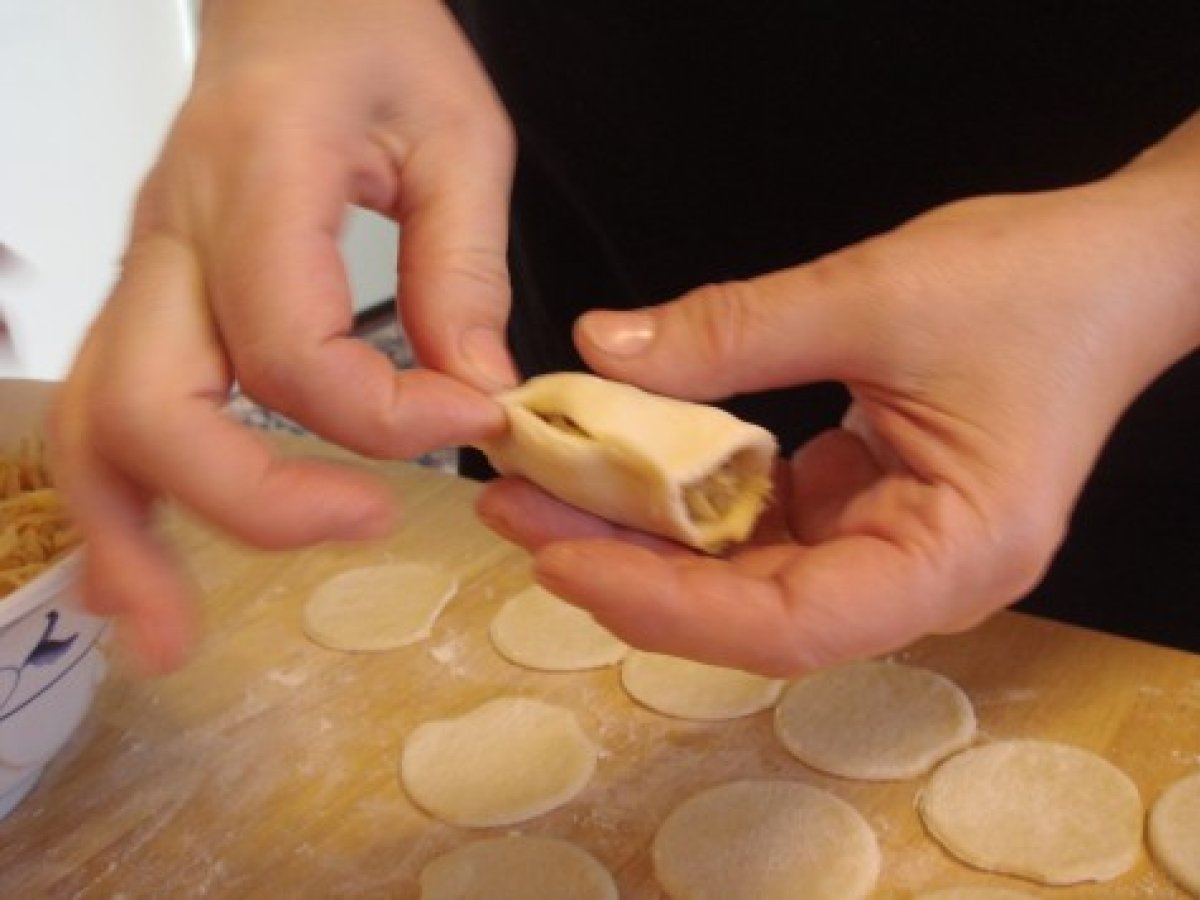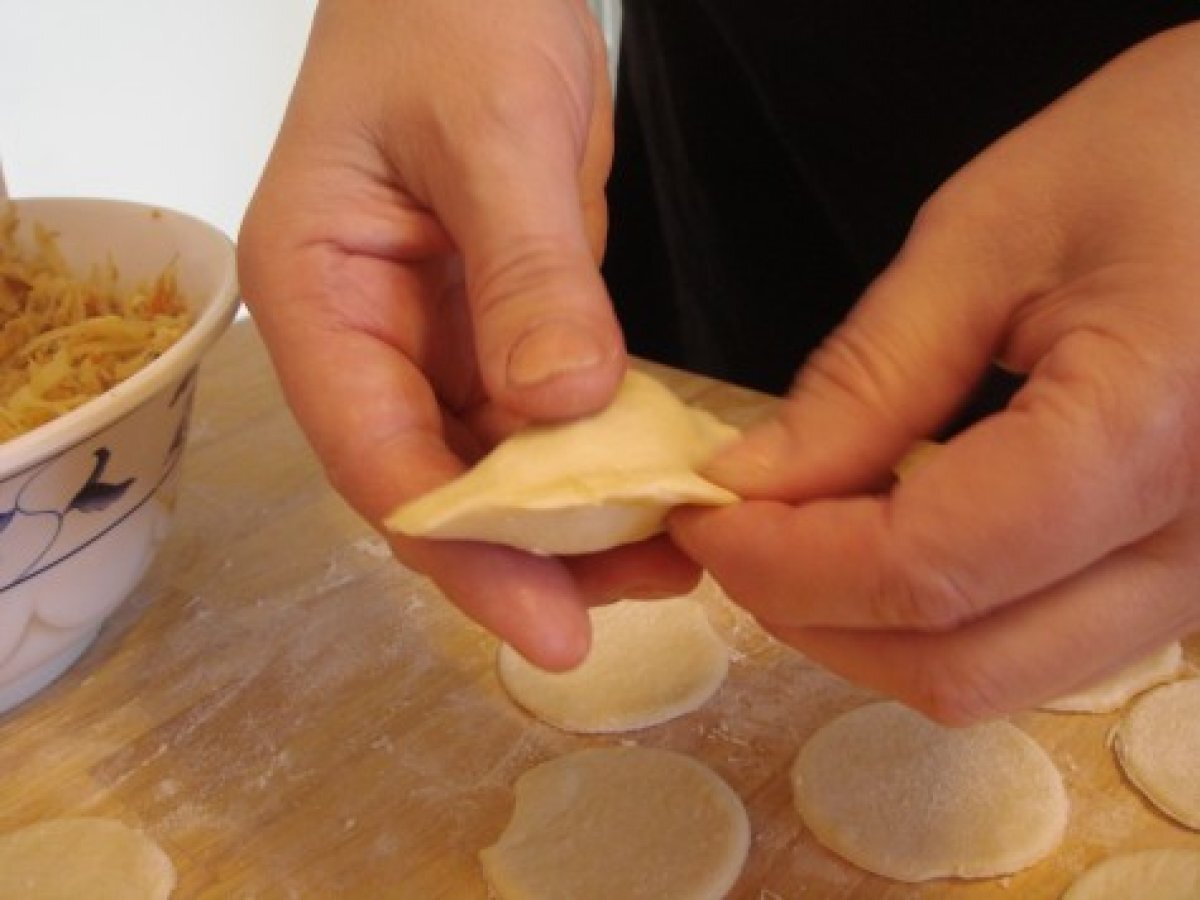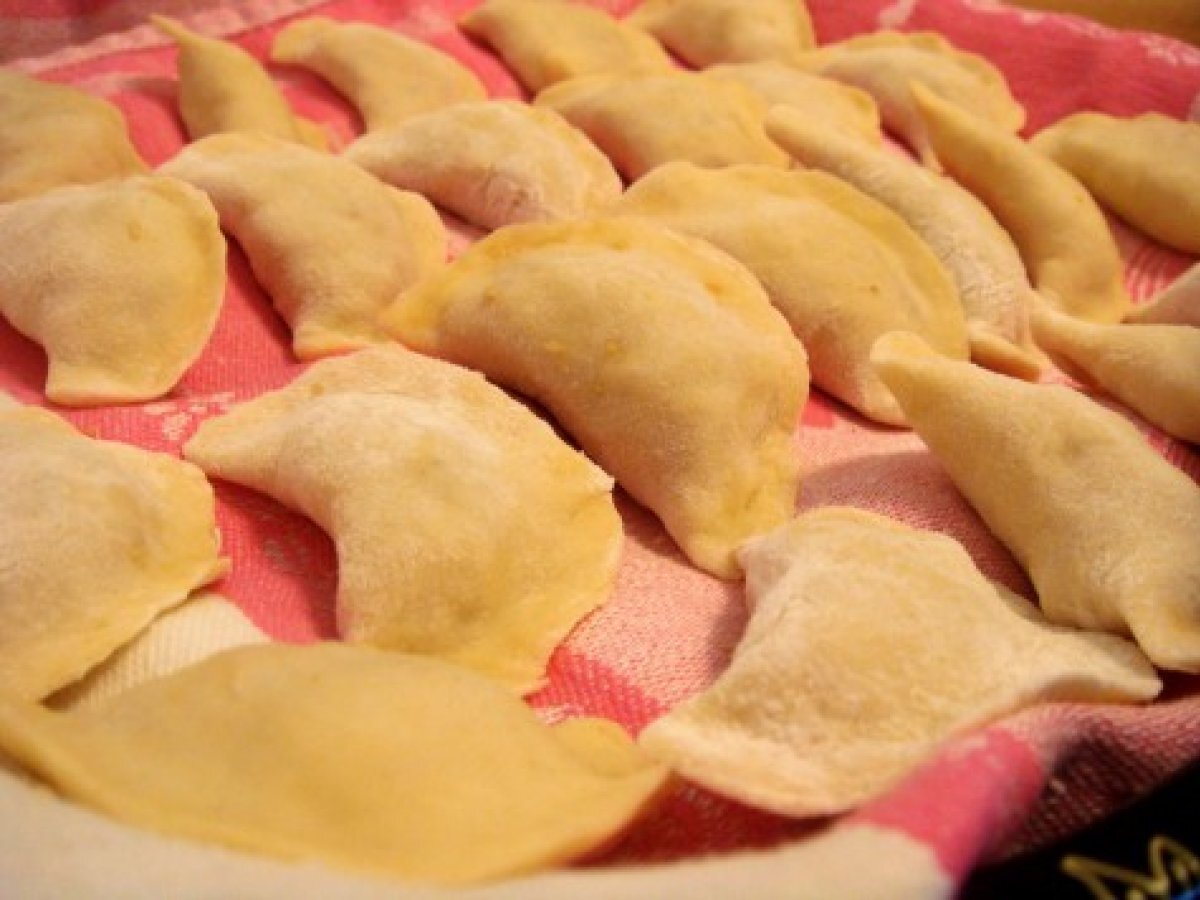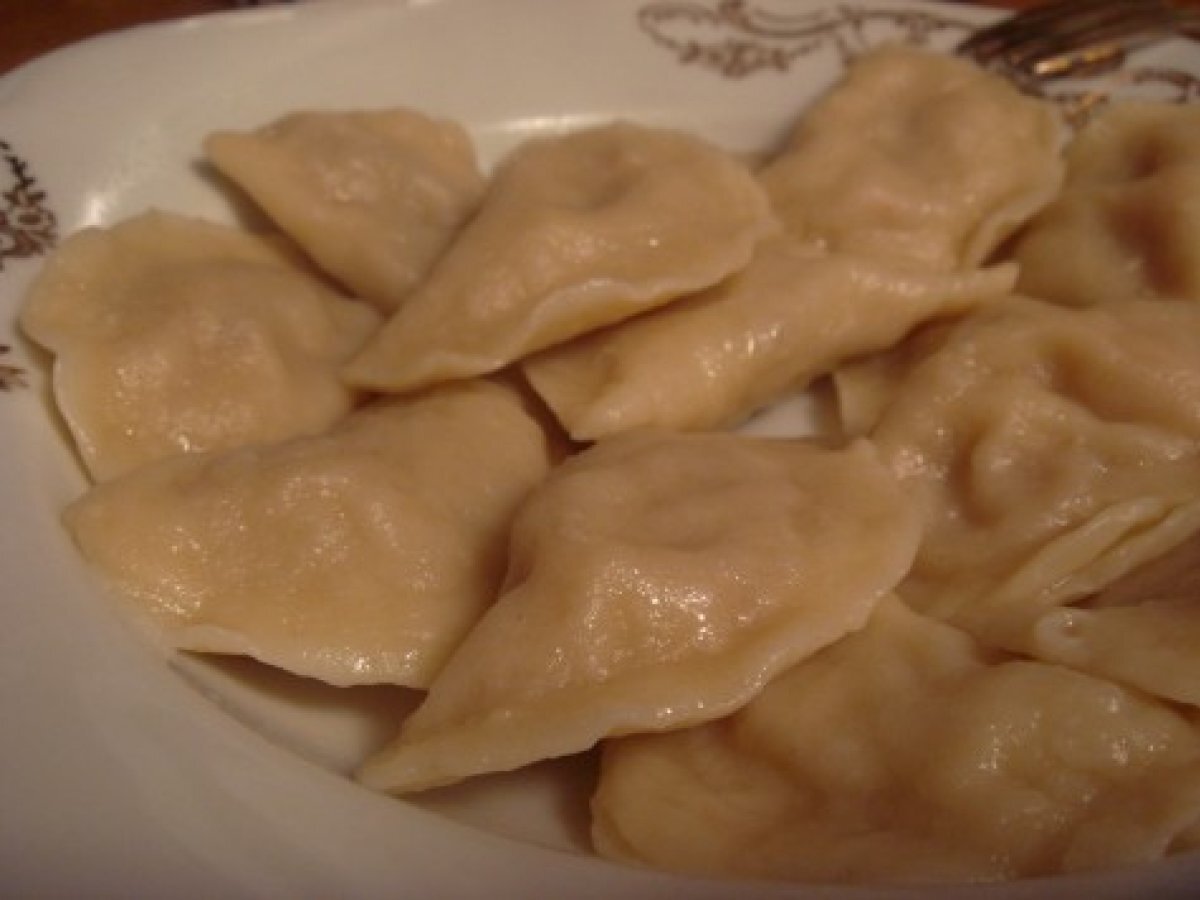 Questions:
You may like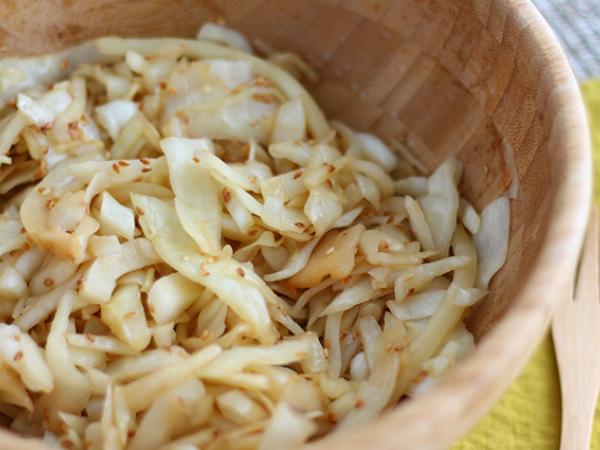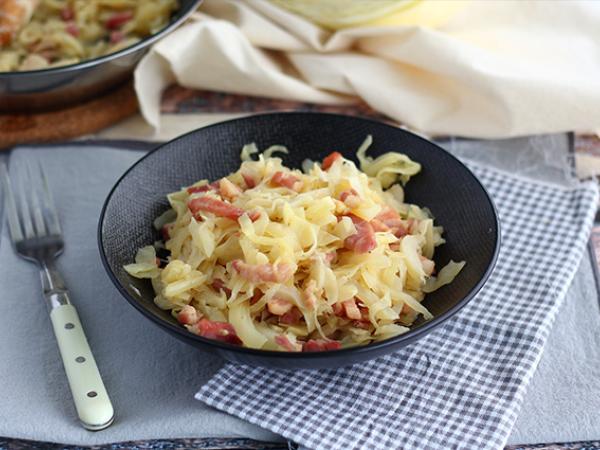 Recipes