Mini genoise cakes with dark chocolate ganache
Preparation
Genoise Cake Batter:
Preheat the oven to 175C. To prepare the butter, in a microwavable bowl, warm the butter until hot. Stir in the vanilla extract, cover and keep warm. To prepare the egg mixture; in the bowl of a stand mixer set over a pan of simmering water, heat the eggs, yolk, and sugar until just lukewarm to the touch, stirring constantly with a long handled whisk to prevent curdling. Immediately remove the bowl to the stand mixer and attach the whick beater. Beat on high speed for a minimum of 5 minutes. It will more than quadruple in volume and very thick and airy. Remove almost 1/2 cup of the beaten egg mixture and whisk it thoroughly into the melted butter. Sift about half of the flour over the remaining egg mixture, fold it in gently but rapidly until almost all the flour has disappeared. Repeat with the remaining flour until all traces of the flour have disappeared. Fold in the butter mixture until just incorporated. Make sure you reach into the bottom of the pan to be sure to moisten all the flour. Pour the batter into the prepared cake pans. Bake for about 15 to 20 minutes , or until golden brown anf the cakes start to shrink slightly from the sides of the pan mould.
Chocolate Ganache:
Heat the heavy cream in a saucepan till almost bubbling. Remove from fire and add in the chopped chocolate and let stand covered and unstirred for a good 10 minutes. After 10 minutes, stir the mixture well till combined nicely. Use when needed.
Photos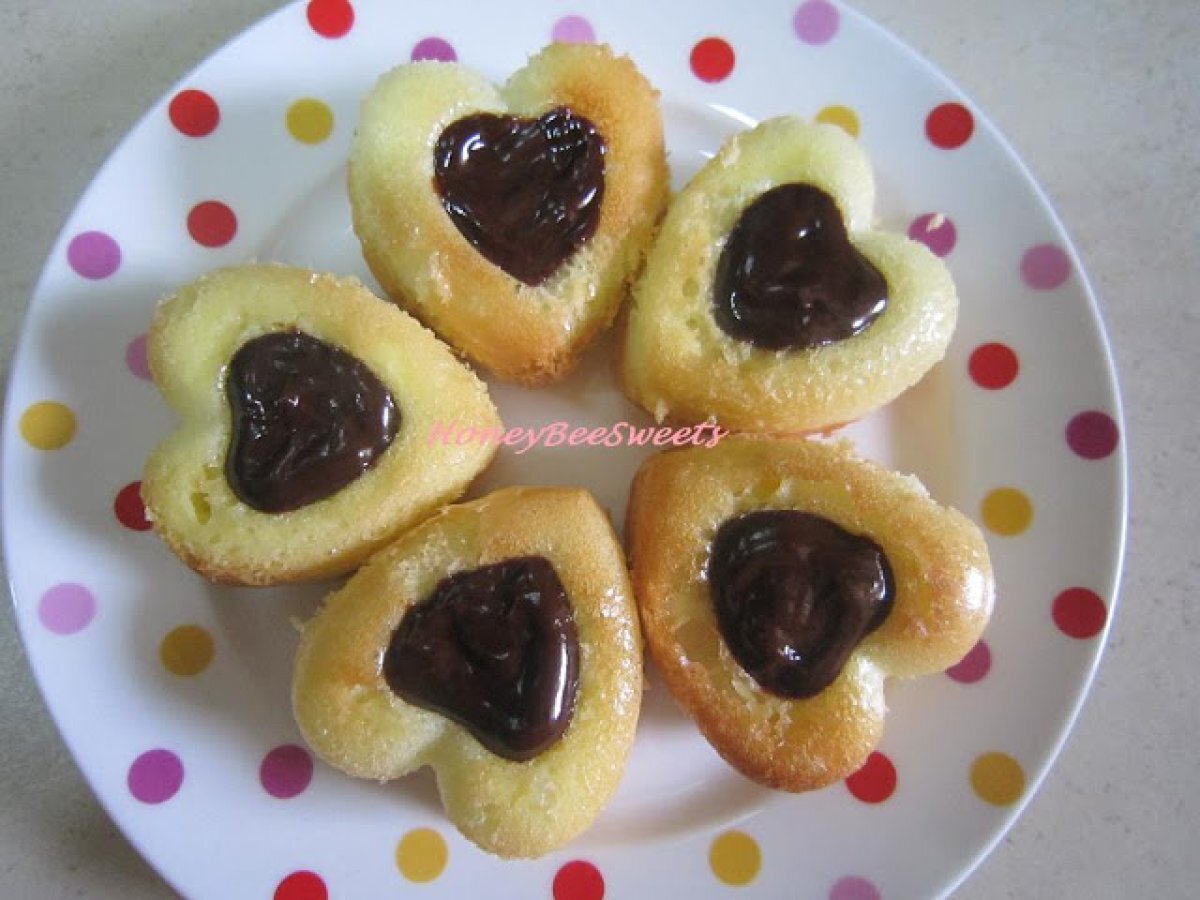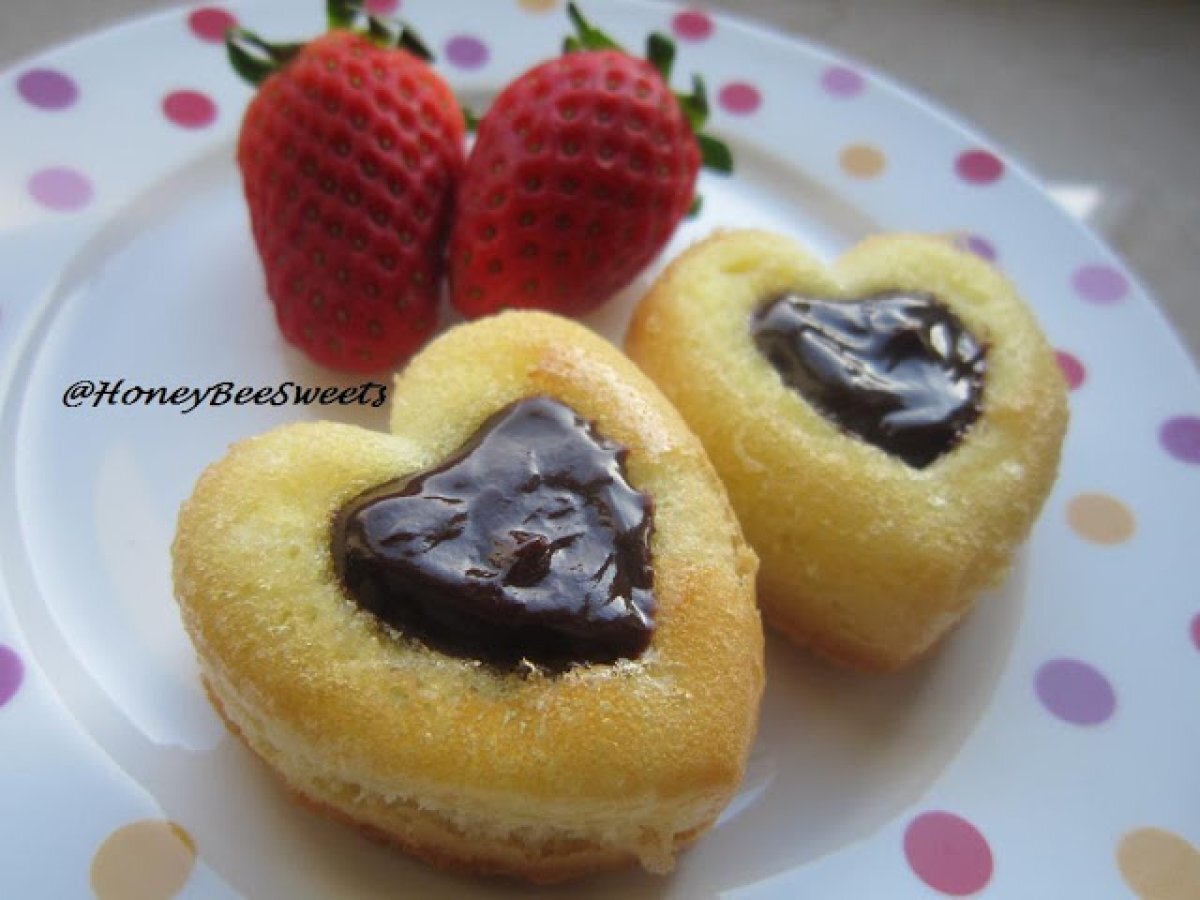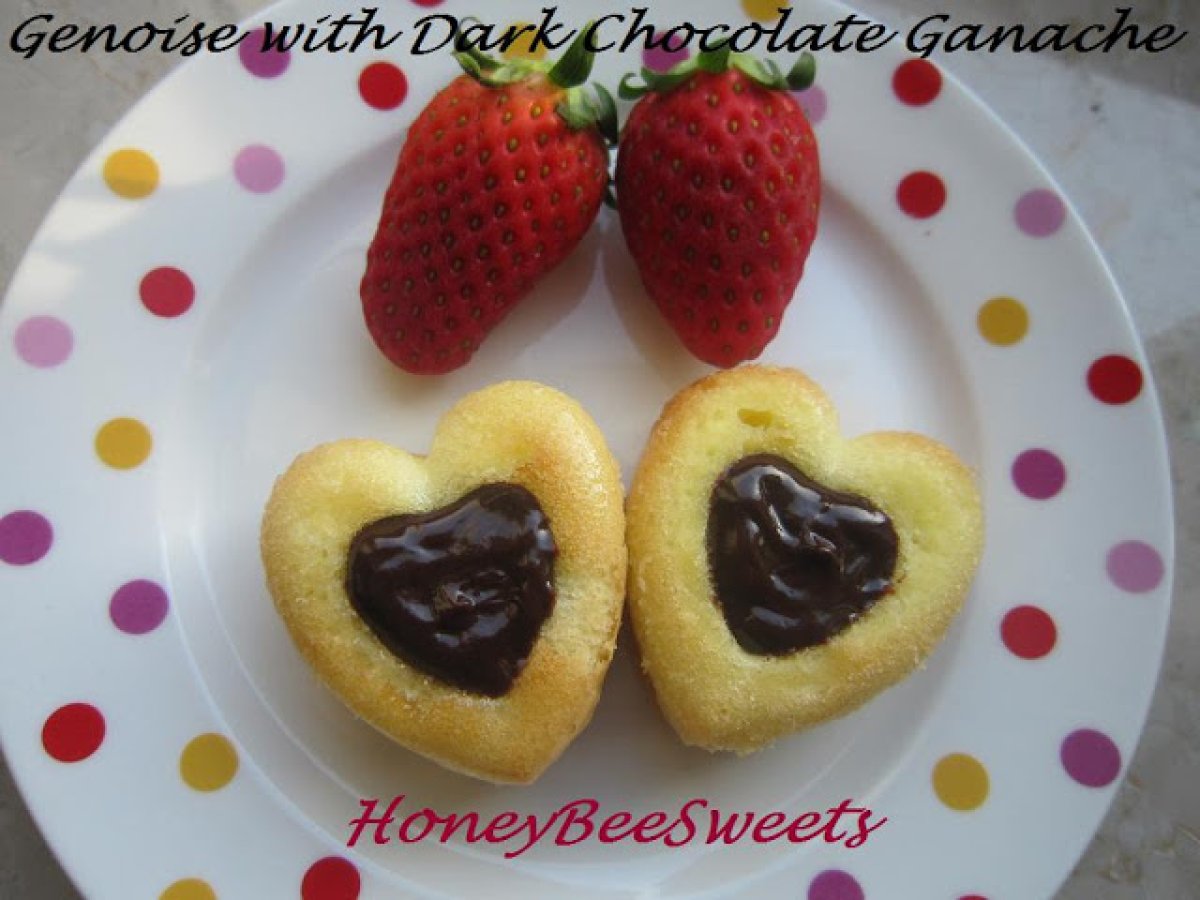 Questions:
Related recipes
Recipes