Vegan peanut butter bon bons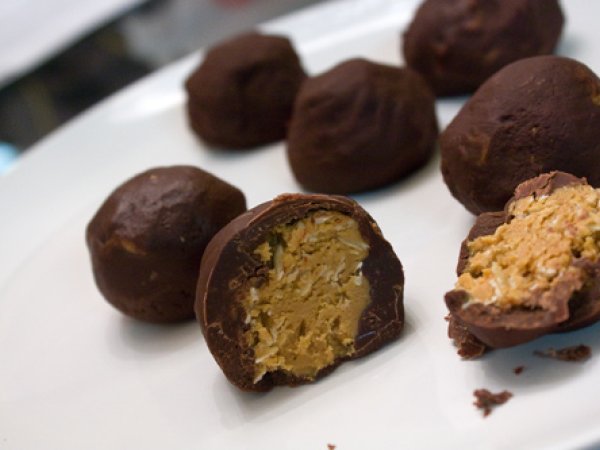 Preparation
Place first four ingredients in a bowl.
Take a small cookie scooper and scoop PB balls onto a cookie sheet lined with parchment paper & place in the FREEZER for at least 30 minutes.
After you confirm they are nice and firm. Leave them in the freezer while you prepare your chocolate.
If you do not have a double boiler, place a metal bowl on top of a pan of boiling water and fill with chocolate chips.
When they start melting a little, add about a splash of almond milk so the chocolate is not TOO thick. Remove from heat, stirring vigorously.
Take your PB balls out of the freezer and carefully dip each in the chocolate to coat. Then place them back onto the wax paper & into the refrigerator.
Let the chocolate harden in the fridge for about a half hour or so.
They actually tasted best when they were softer at room temp. However, the chocolate does need to harden in the fridge.
Related recipes
Recipes