To me Chinese New Year season should have some cookies and sweets place at home whether its store bought or hand made. Thus will try to find time to make at least one type of cookie for festive season.
Pineapple tarts, kuih bangkit, kuih makmur and my helper did the pork floss roll.
Pineapple is a must that I would do for Chinese New Year. This time tried an old recipe from a friend's mum recipe collections. Saw that Lurpak butter was on offer so bought some and made the tarts, this year didn't have time to cook pineapple paste so use store bought paste and add a little blended pineapple pulp, cook it till dry then add the store bought paste and mix till soft and manageable texture.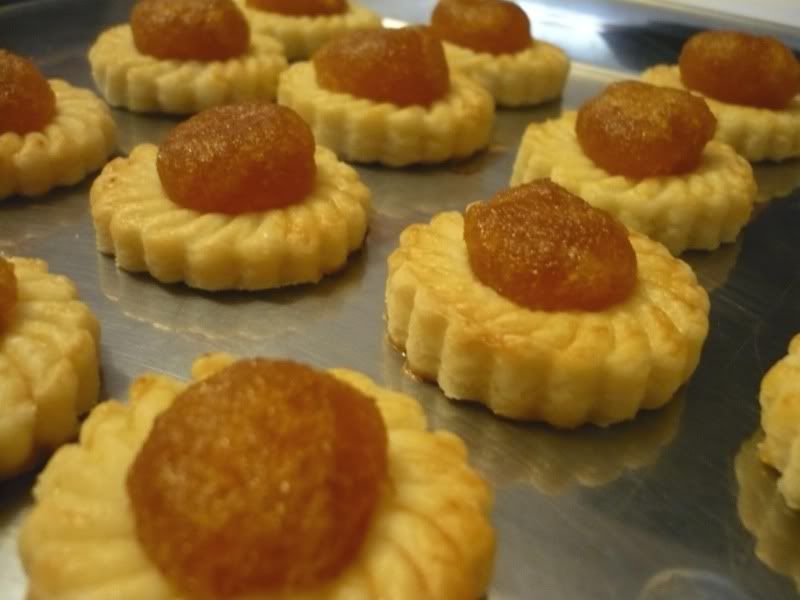 Pineapple Tarts
Ingredients:
700g plain flour ( I use up the left over top flour)
450g butter
4 egg yolk
2 egg white
Method:
- Rub butter into flour till well combined. Add in eggs to flour mixture to form dough. Put the dough in a plastic bag and chill in fridge for 15min.
-Place a batch of dough between two large plastic sheets or baking paper, roll it about 3-4 mm thick, sprinkle a little flour on the surface and place cutter on it and cut out the shape. Place on baking tray line with baking paper, roll pineapple paste into round ball and place on cut out dough.
- Glaze tart with some beaten egg, and bake in 170-180 deg oven for 20min.
There were some left over dough from the pineapple tarts, thus I wrap it with ground peanut and form into kuih makmur...
This year did Valarie's kuih bangkit again, as last minute didn't manage to find fresh coconut milk, store bought one still works out fine.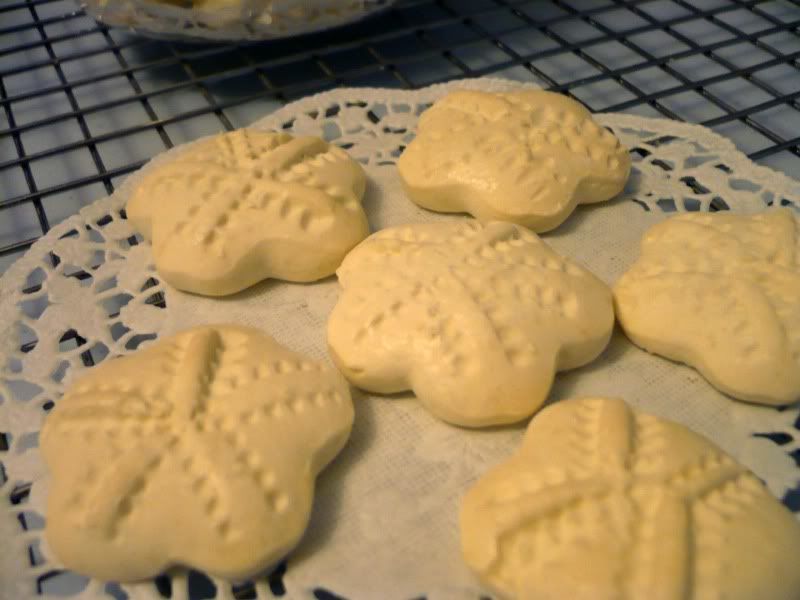 Kuih Bangkit