Banana turon : filipino merienda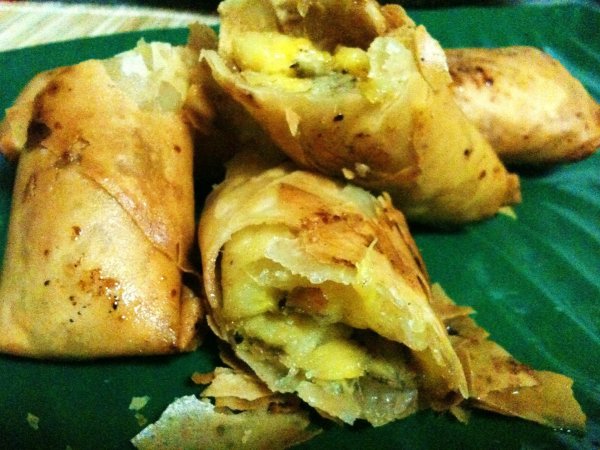 Preparation
Prepare banana slices and spring roll wrapper
In a bowl, combine sugar, butter and cinnamon.
Mix until they turn into crumbs.( like crumbs for top of apple muffin)
Then roll banana slices into the crumbs.Make sure they are coated with crumbs.The more, the greatest!..yum yum.. just make additional crumbs if you need more.
Now,lay spring roll wrapper and on top,arrange coated slices banana.Add some jackfruit slices and roll over and now you have a log like roll.
Repeat the process.Fry in hot oil , 2 or 3 at a time.
Drain excess oil.Use strainer or colander.Serve hot
Note: The usual way back home : after the bananas are rolled,this log like Turon will again be rolled in brown sugar before frying. Just be careful with your temperature. You might end up having overcooked Banana Turon outside but the inside still not done.
Questions:
You may like
Recipes