Chocolate taro buttercream rose cake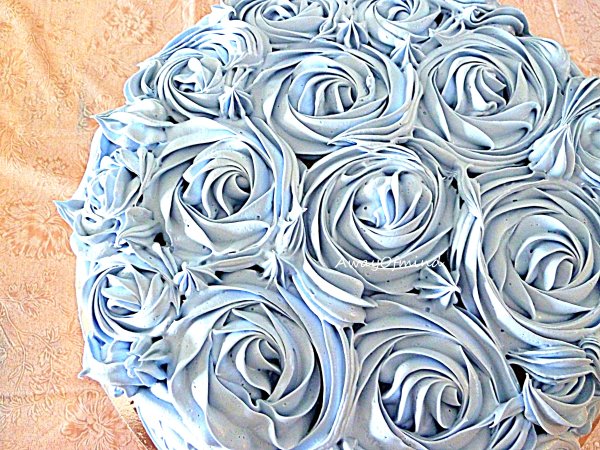 Preparation
Method:
1. Pour cake mixture into mixing bowl together with eggs, and water. Using electric mixer mix for 30 second in medium speed, then add oil and mix in high speed for 2 mins. The cake batter will be lumpy and shinny.
2. Pour the batter into 10" baking pan, bake at 180C for 45 mins.
3. Set a side to cool, cut into two layers. Set aside for later use

Method:
1. Mash the soft yam/taro together with whipping cream and sugar, mix well. Set aside for later used.

Method:
1. Beat the soften butter together with powder sugar using electric mixer on low speed for 30 second, add 1 tbsp of milk and food colouring.
2. Beat on medium speed for 1 min, add another tbsp milk. Add milk again if the buttercream consistency is too stiff.

Cake assemble:
1. Place a layer of chocolate cake on cake board, apply the yam filling on it. Place another layer of cake and cover the whole cake with yam/taro filling.
2. Place the cake into fridge for at least an hour.
3. Place the buttercream in pipping bag, and decorate the cake as desire.
4. Place the cake back into fridge for an hour before serving.
Questions:
You may like
Recipes
Related articles