Cranberry jelly with caramel pudding
Preparation
Prepare the cranberry extract. Boil water then add the cranberry. Add a little sugar. Mix the plain gelatin in cold water according to the instruction on the label.
Add it to the boiling cranberry. Stir for few minutes until it thickens a bit. Bring out some Martini or wine glass or even water goblet, pour the cooked cranberry gelatin. Have it cool until it's hard enough for the caramel pudding topping.
Get the Jello Caramel Pudding mix. Mix according to the instruction at the back of the label. Boil a little water then add the Caramel pudding mix.
Stir carefully then add the beaten egg yolks. Scoop some vanilla ice cream then add caramel syrup. Continue stirring until it thicken. Pinch some cinnamon powder.
Taste if the sweetness is good enough if not, feel free to add sugar. Then it's ready. Top it on the cooled Cranberry gelatin that was placed on wine class or martini glass.
Photos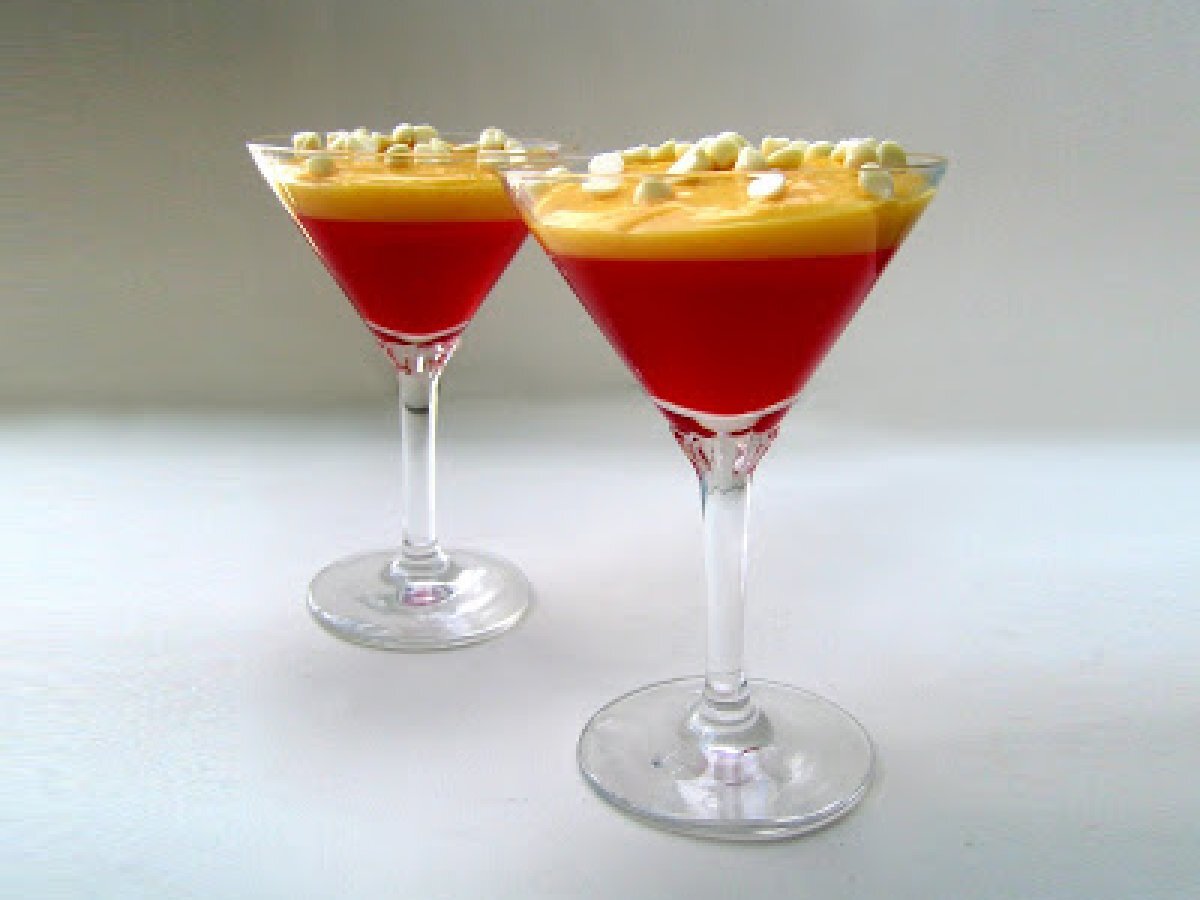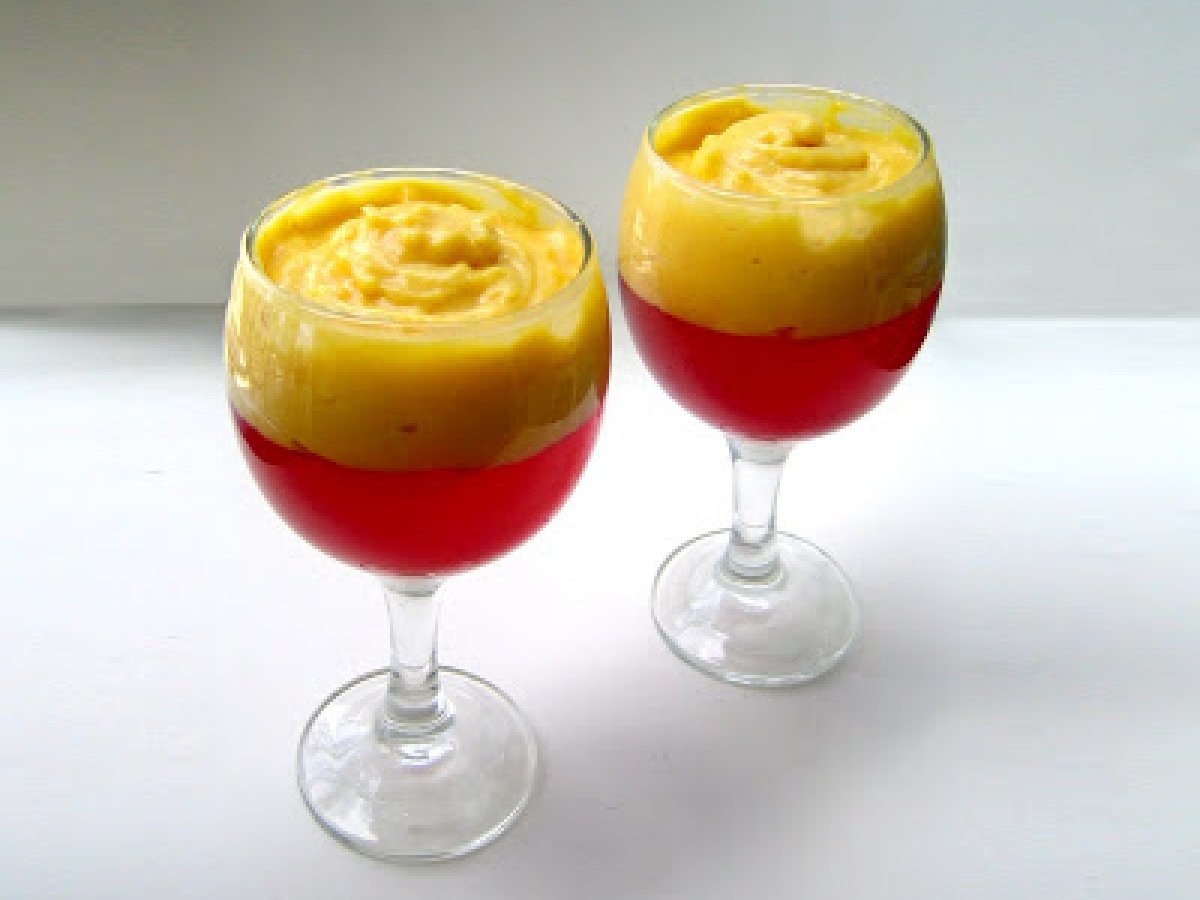 Questions:
Related recipes
Recipes