Dreamy Peach Pecan Praline Cobbler
Preparation
Peach Filling:
Cut the peaches into wedges and reserve. In a large saucepot, combine the sugar, water, cornstarch, and cinnamon, stir to dissolve the sugar and cornstarch, then turn on the heat to medium and add the peaches. Stir well evenly coating the peaches, continue to cook until thickened, and just starts to bubble. Turn off the heat and cover, keep warm.
Pecan Praline Dough Filling:
Melt the butter in a medium bowl, add the brown sugar, and then stir well to dissolve. Add the pecans and stir until well and evenly coated, and then reserve for filling the dough.
Dough:
In a small bowl combine the milk and lemon juice, and then set aside. In the bowl of a food processor, combine the flour, brown sugar, baking powder, baking soda, and salt. If no food processor is available, use a large bowl. Cut in the shortening or butter using the food processor, or in the case of manual cutting, use a pastry blender or pastry knife tool. Cut in the shortening until it resembles coarse crumbles. Turn out the flour / shortening mixture into a large bowl and make a well in the middle. Add the milk mixture and stir just until the dough clings together and is in one solid mass. Turn the dough out onto a floured surface and kneed gently for ten to twelve turns. Roll the dough into an 8-inch by 12-inch rectangle. Then spread the reserved pecan praline filling evenly over the top of the dough. Roll up the dough from one of the long sides, and then cut into twelve 1-inch pieces. Pecan Praline Dough, rolled, Pecan Praline Dough, cut; Putting it all together.
Filling and dough in pan:
Transfer the hot peach filling into an ungreased 9×11 pan or baking dish. Place the filled dough rolls with the cut side down on top of the peaches. Bake uncovered for about 25 minutes or until golden brown on top and the dough appears fully baked. Cool in the pan on a wire rack for 30 minutes . Cobbler cooling on wire rack for 30 minutes. Serve warm and if desired serve with heavy cream or half-and-half drizzle.
Photos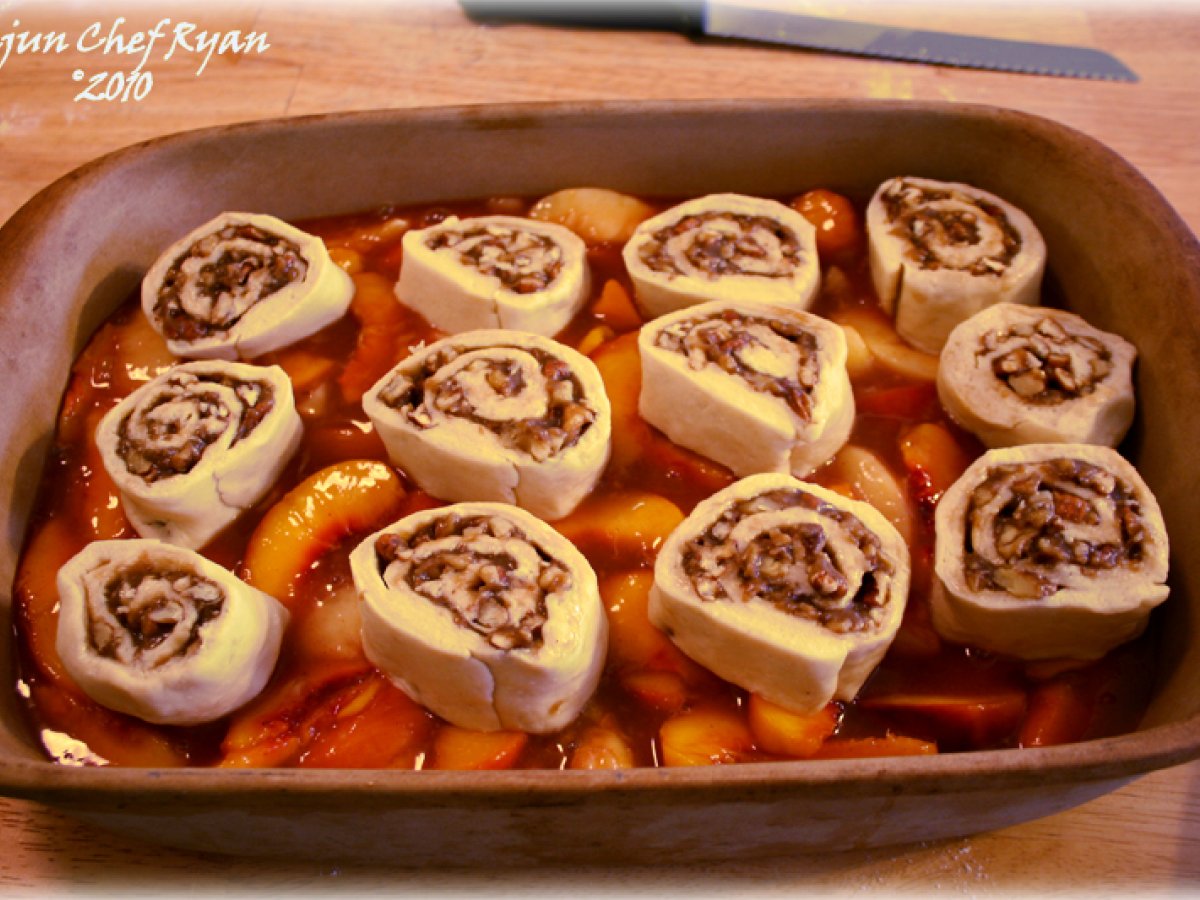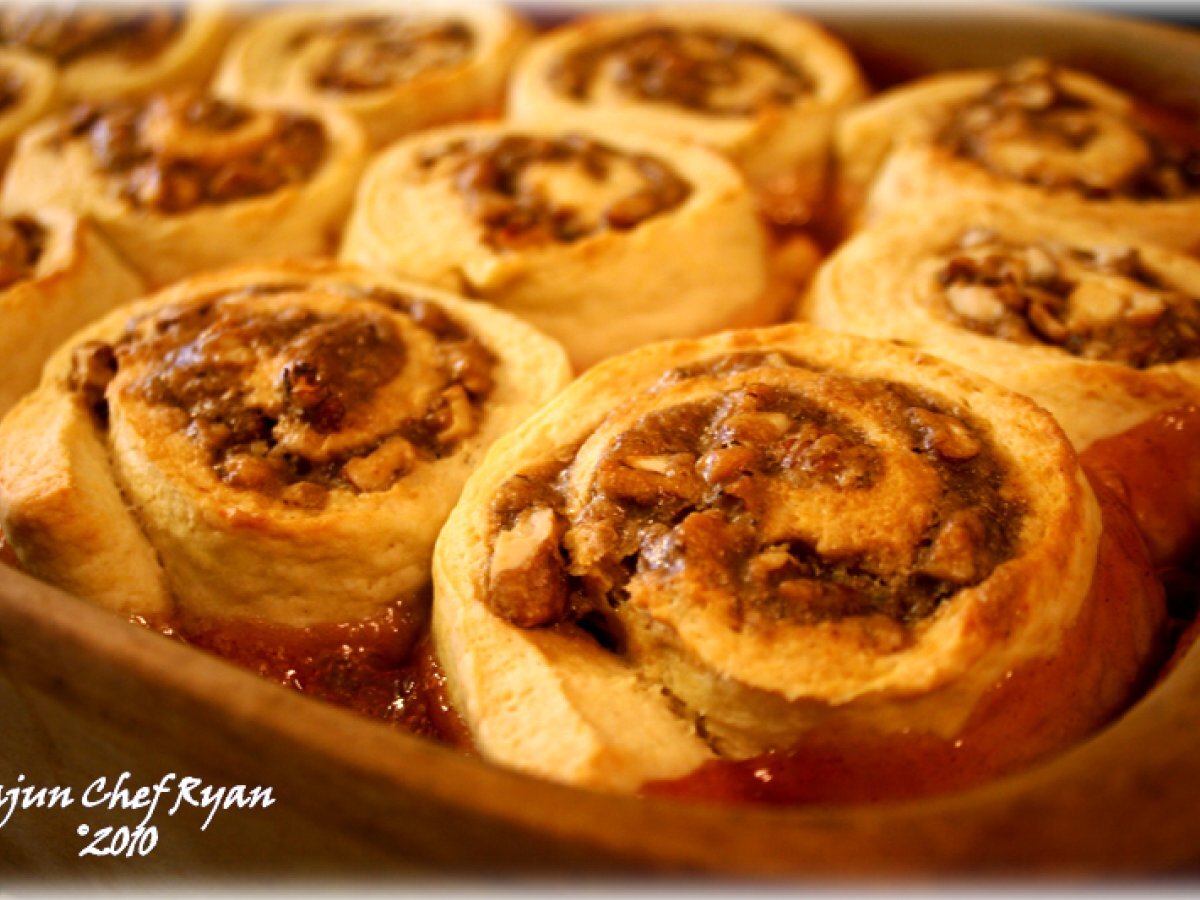 Questions:
You may like
Recipes