Texas hill-country peach cobbler (visit site)
Texas hill-country peach cobbler (visit site)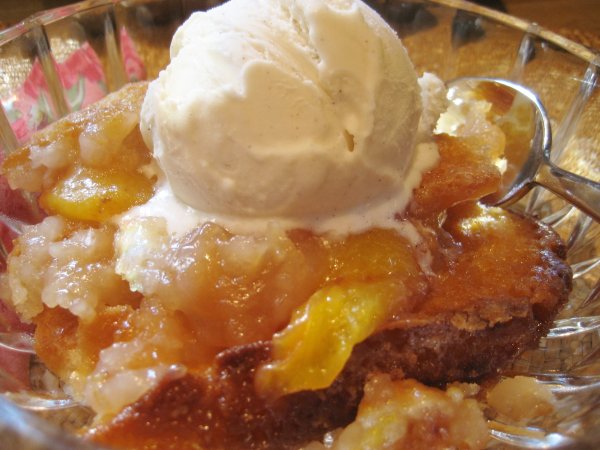 My personal favorite, Texas Hill-Country Peach Cobbler! Very easy and absolutely delicious!
Ingredients
3/4 cup flour
---
---
2 teaspoons baking powder
---
1 1/2 cups
sugar
(separated into 1 cup plus 1/2 cup)
---
---
---
---
9x13 baking dish (this makes a thinner cobbler with lots of crusty bits - this is what I use) or an 8x8x2 (this makes a thicker cobbler with less crusty bits)
---
Vanilla ice cream
Preparation
Preheat oven to 350 degrees. Pour the melted butter in the dish. Mix the flour, salt, baking powder, 1 cup of sugar, and milk together and pour into the pan. Do not stir! Lay the peaches evenly over the batter. Top evenly with the remaining 1/2 cup of sugar. Bake for an hour. Bonus: Your house will smell great!
Questions:
Related recipes
Recipes
Related articles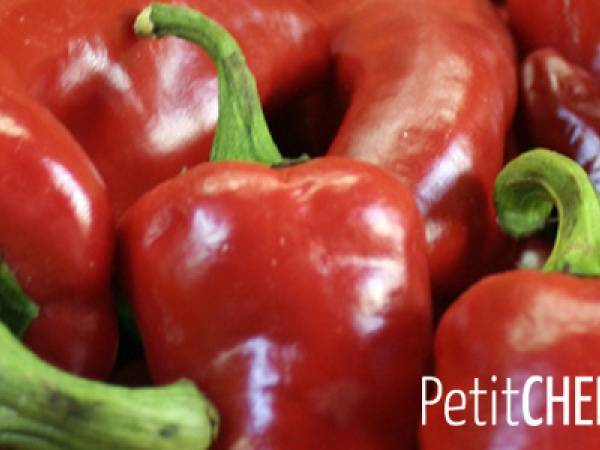 10 dishes from the Basque Country in France that you should really know