Picadillo corn bread cobbler
Picadillo corn bread cobbler
Delicious, tasty, good wholes there.
Ingredients
---
1 bell pepper, diced
---
---
---
1 packet Nueva Cocina picadillo seasoning
---
1 can (8 oz) tomato sauce
---
1/2 cup water
---
3/4 cup red wine
---
2/3 cup cornmeal
---
---
1/2 teaspoon xanthan gum
---
1 1/2 teaspoon baking powder
---
---
1 teaspoon paprika
---
1/4 teaspoon cayenne
---
1 teaspoon granulated garlic
---
1/3 cup milk
---
1 egg
---
1/2 cup grated cheese (cheddar or mozzarella)
Preparation
1) Heat up the olive oil in a cast iron skillet, add the onion and pepper, and cook until softened. Scrape to the sides, turn the heat up a little, and break the meat up into the pan.
Cook until browned. Sprinkle the seasoning on, stir, and let cook for a minute.
Add the tomato sauce, water, and wine, stir, and let cook on low while you mix up the cornbread cobbler topping.
2) Preheat the oven to 375. Mix together the dry ingredients, then add in the milk, egg and cheese.
Mix just until combined, then plop by tablespoons on top of the meat mixture.
Bake 20 minutes, until the top is starting to brown and a toothpick comes out clean.
Photos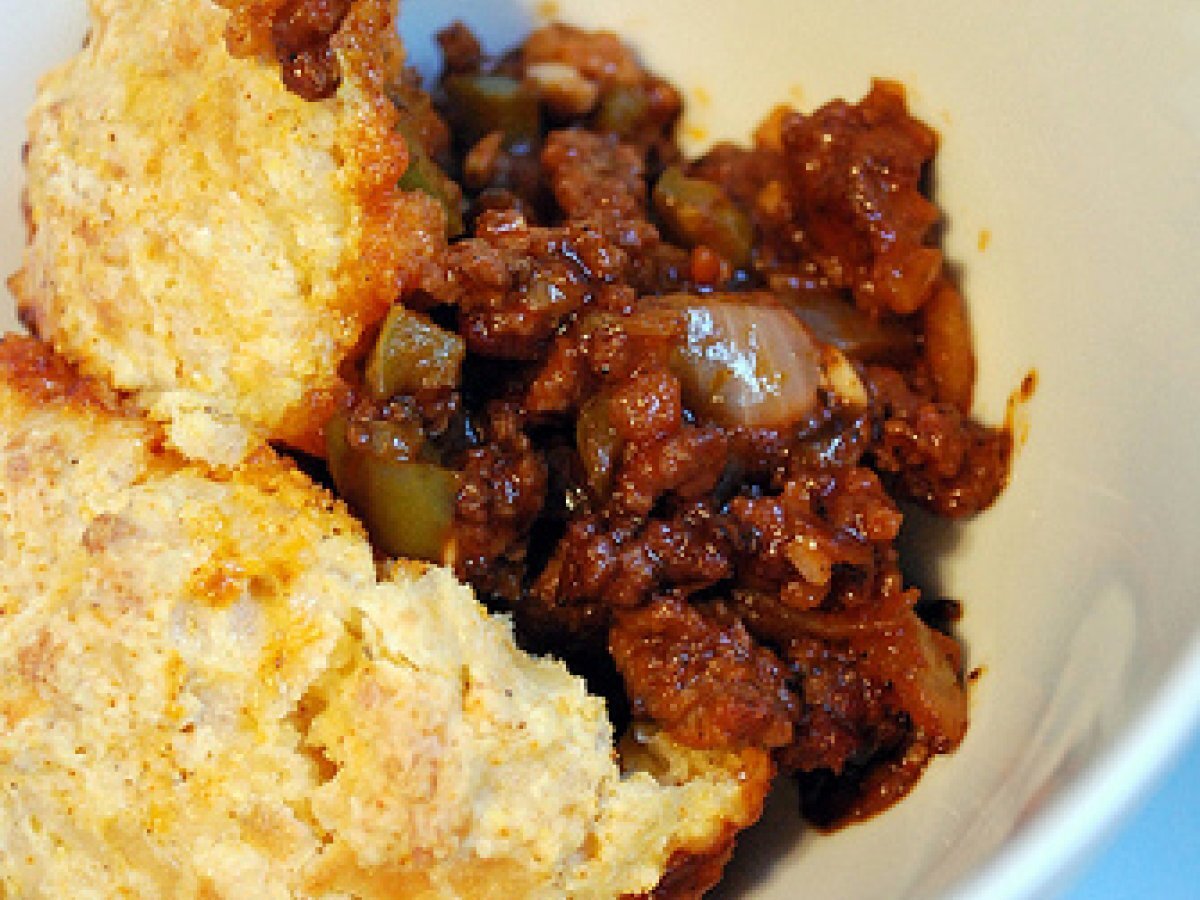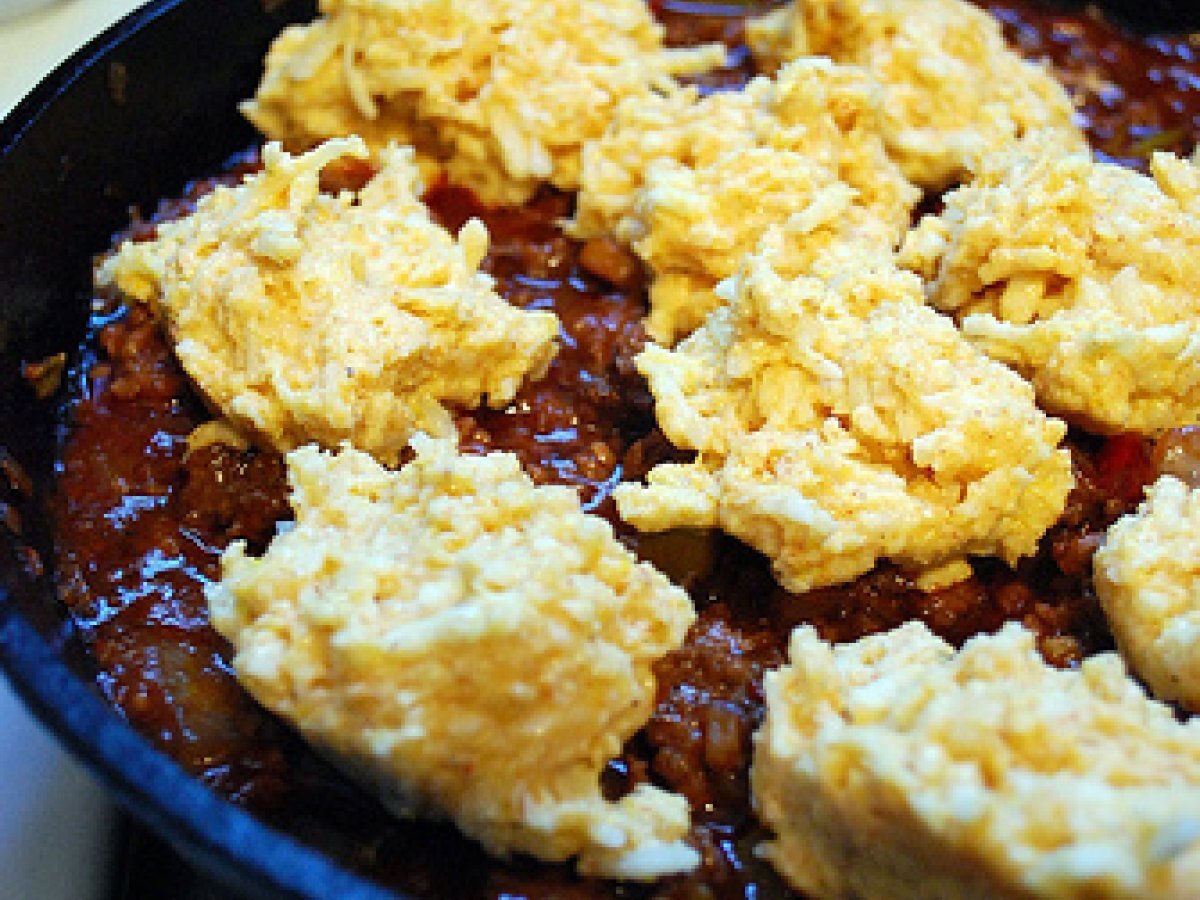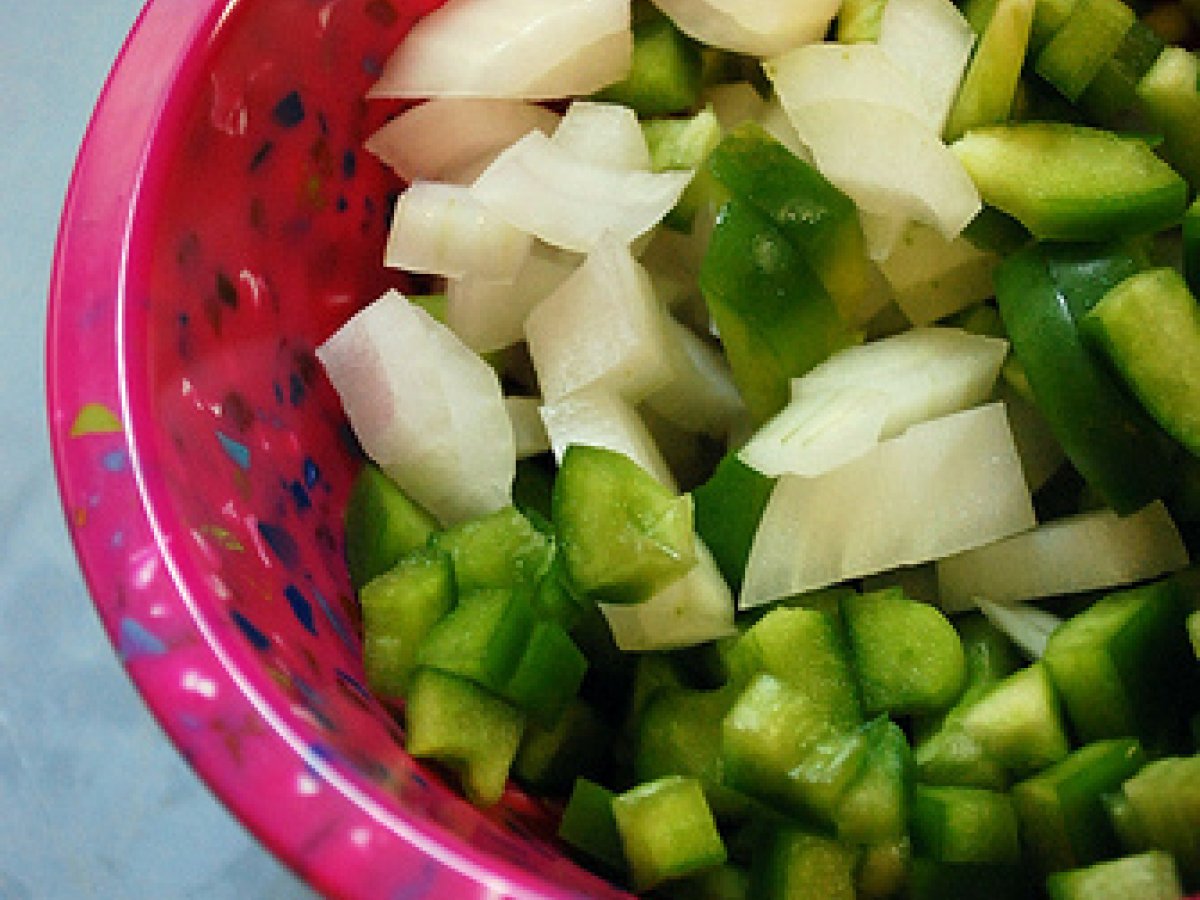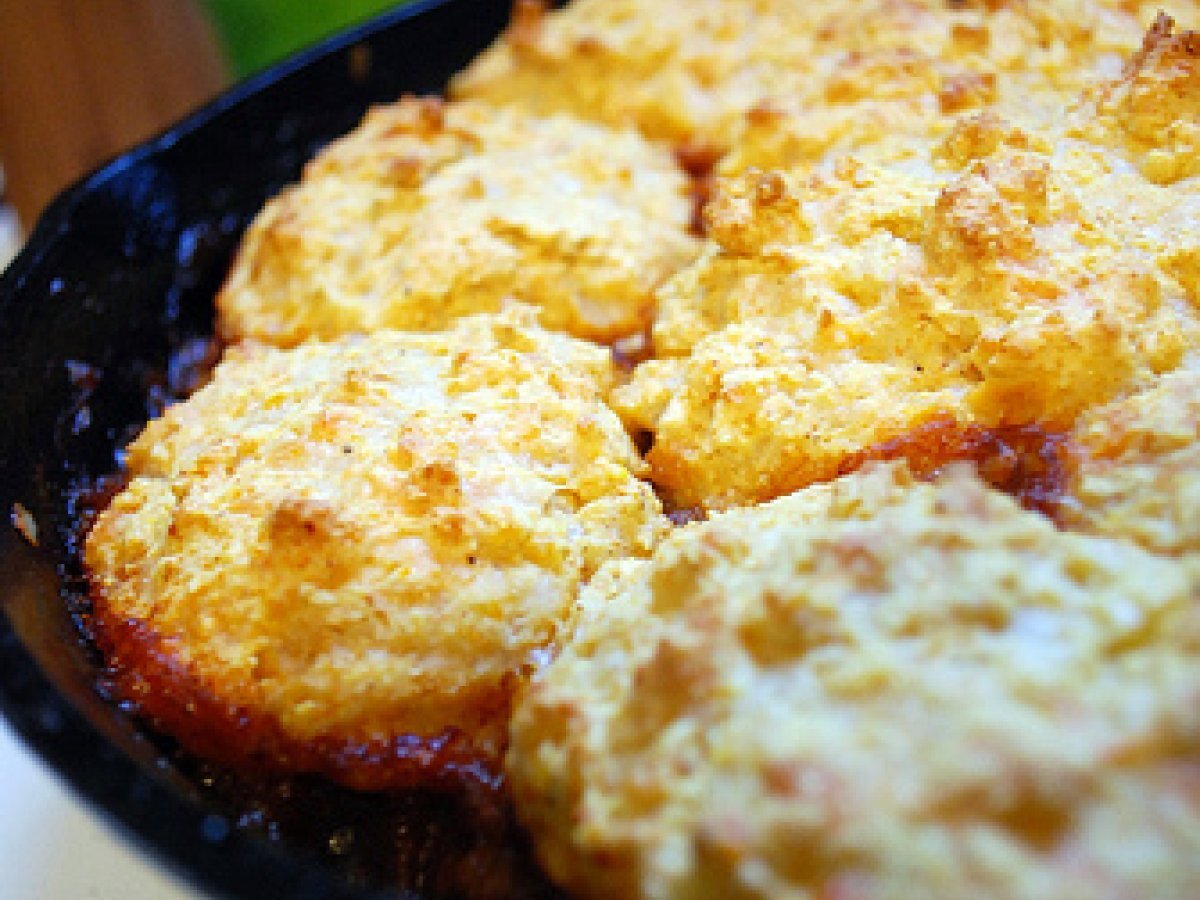 Questions:
Related recipes
Recipes